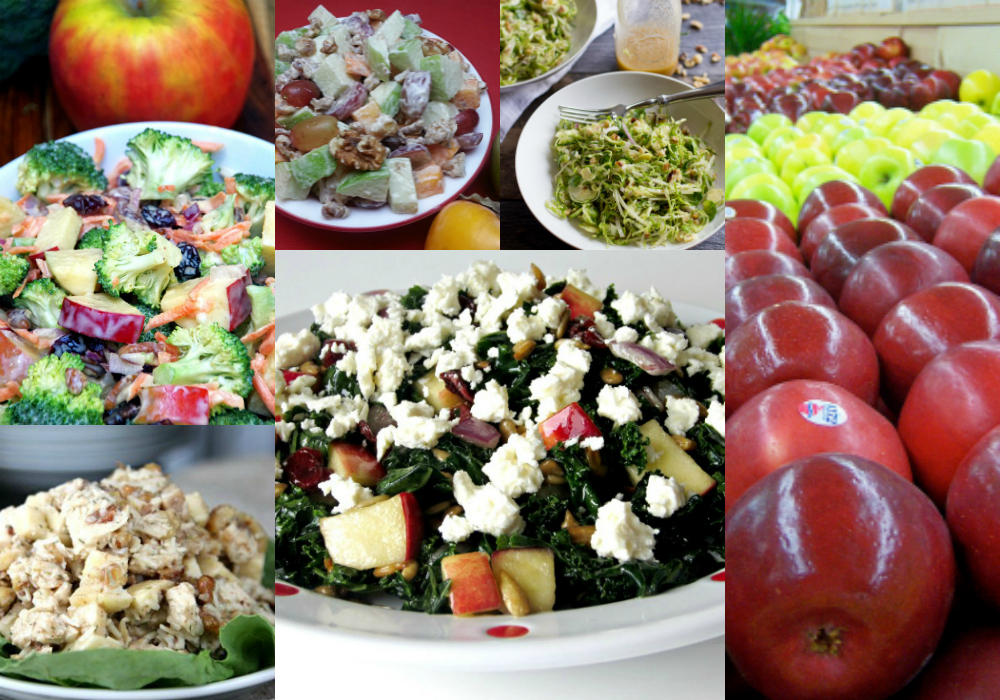 Apple season is here!
Sure, these days we can get apples anytime of the year, but Fall is when we can find more variety and crisp, juicy, full of flavor locally grown apples.
Apple salads are one of my favorite ways to enjoy this fruit. This is a great way to bring the flavors of Fall to the table.
With these great recipes, you can enjoy apples in new ways!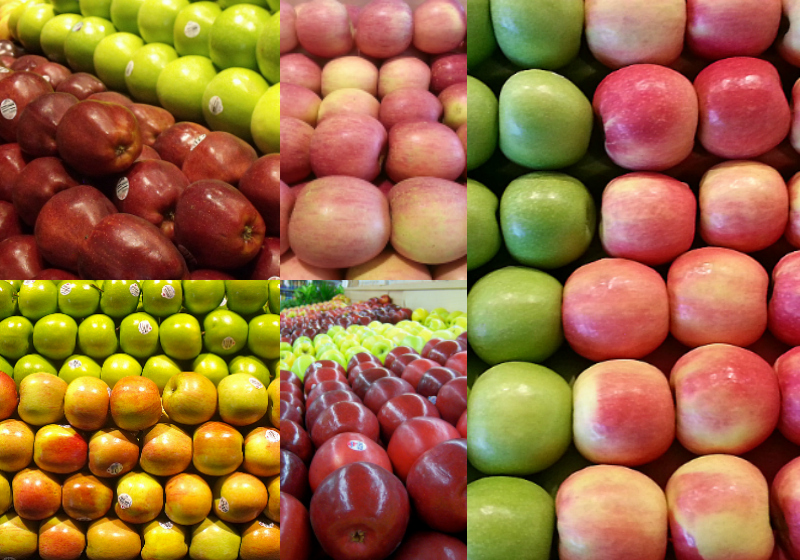 Creamy Broccoli Apple Salad from Turning Back the Clock
Shaved Brussels Sprouts Salad with Apples from Back to Her Roots
Bok Choy and Apple Slaw from Back to Her Roots
Apple Pomegranate Salad from Love to Be in The Kitchen
Apple Persimmon Waldorf Salad from Mama Likes To Cook
Apple Coconut Waldorf Salad from Mama Likes To Cook
Cranberry Hazelnut Waldorf Salad from Mama Likes To Cook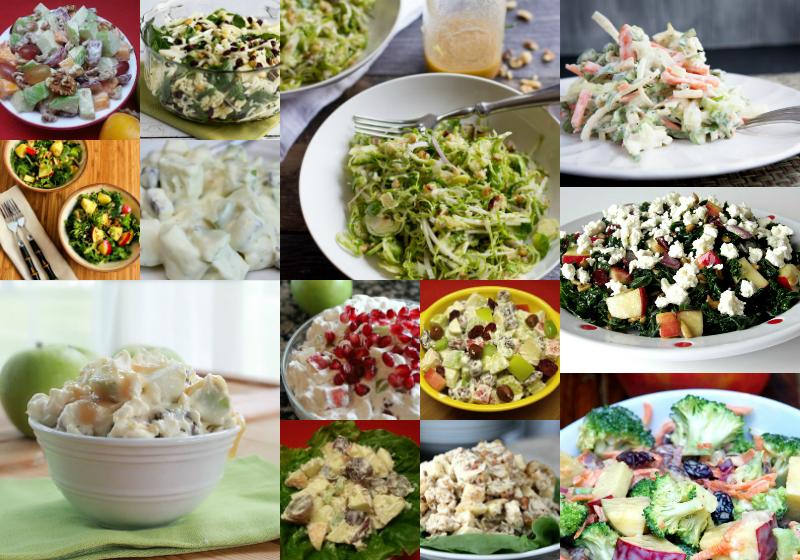 Apple Snickers Salad from Joyfully Thriving
Snickers Taffy Apple Salad from Table for Seven
Apple Chicken Salad from Snappy Gourmet
Cabbage Apple Kale Cranberry Salad from Kalyn's Kitchen
Raw Baby Kale Salad with Sunflower Seeds from Kalyn's Kitchen
Kale Salad with Apples and Craisins from Love to Be in The Kitchen
Apple Salad with Kale and Cranberries from Mama Likes To Cook