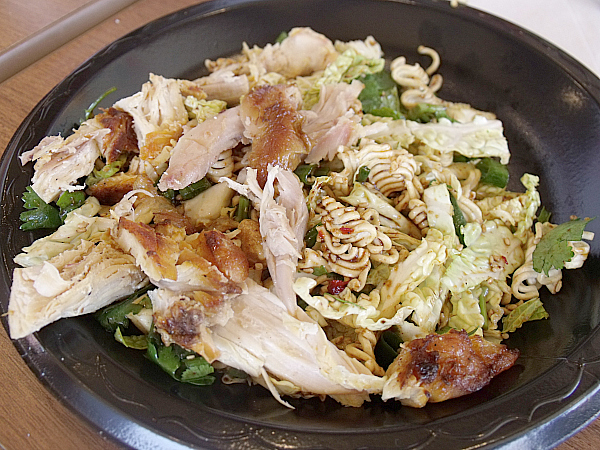 El Pollo Loco chicken has been grilled in a Mexican style marinade, but chicken with this same seasoning can work well in a dish with Asian flair.
Earlier this week El Pollo Loco's executive chef, Heather Gardea, showed me how to turn leftover chicken into a salad that feels like a whole new meal. The Asian inspired salad is great with chicken for those of you who eat meat and I enjoyed it without.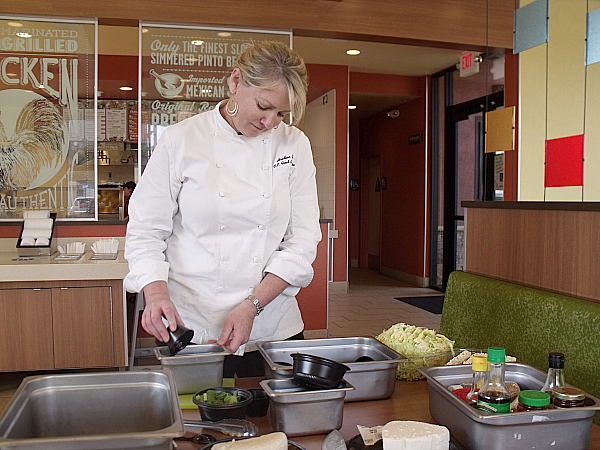 This recipe is not precise. When you're working with leftovers, you'll want to remain flexible so that you can creatively put together whatever ingredients you happen to have on hand.
Ingredients:
Cabbage

Ramen Noodles
Peanuts
Green Onions
Cilantro
Basil
Mint
El Pollo Loco Chicken
Asian-style Salad Dressing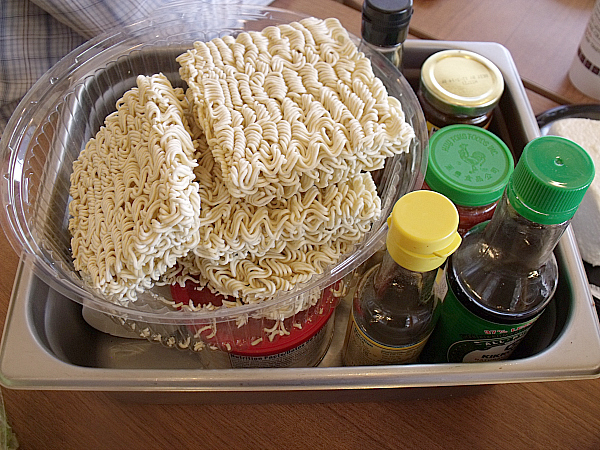 Instructions:
Chop the vegetables. Crush the uncooked ramen noodles. Gently chop the herbs. Toss them together with the salad dressing. Add chicken.
Chef Heather made her own dressing for this, but you can easily use one of the many store bought dressings that are available. I would choose something including ginger, soy, citrus or sesame.
This is a meal that only takes a few minutes to put together. Since I'm a vegetarian, I'd leave out the chicken and add more peanuts for extra protein. It would be easy to serve the chicken on the side, so that the meat-eaters in my family could add it to their own salad.