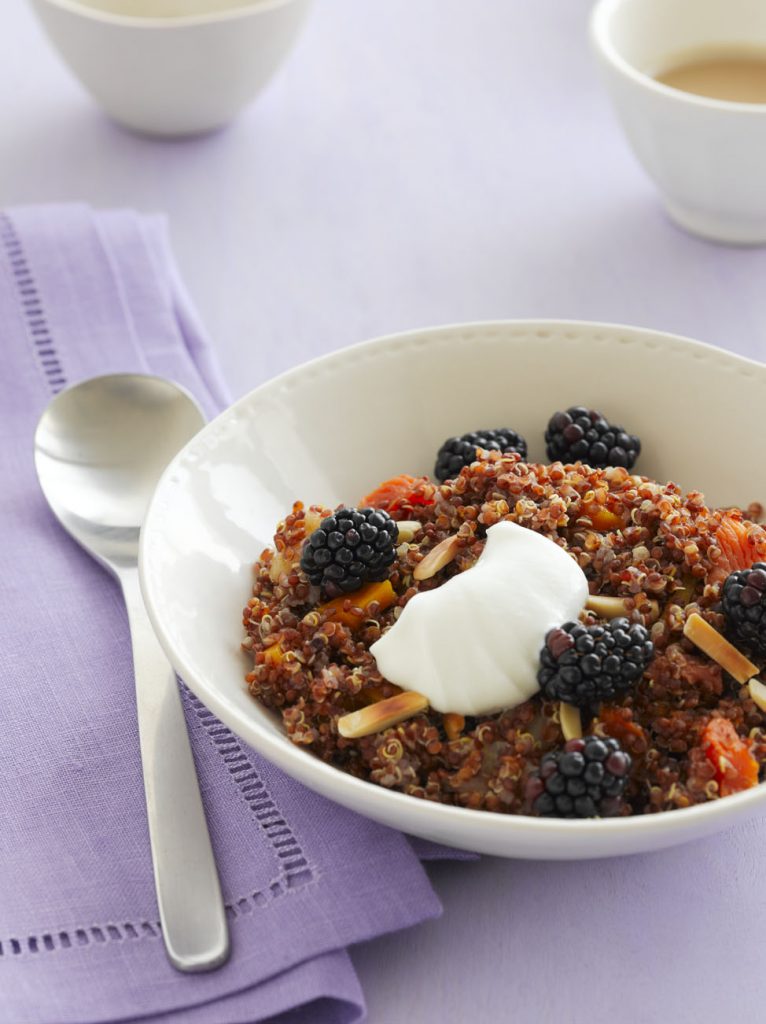 I love starting my day with a hot breakfast.
Hot cereal made with nutrient rich quinoa and fresh fruit is a great way to fuel my body for whatever the day has in store for me. This is another recipe from the new Melissa's 50 Best Plants on The Planet Cookbook.
Breakfast Quinoa with Blackberries
Yields 5 servings
Ingredients:
1 cup red quinoa
2 tablespoons extra-virgin olive oil
¼ cup slivered almonds
⅓ cup diced mixed dried fruit, such as apricots, figs, peach, mango, and papaya
2 tablespoons maple syrup
1 teaspoon ground cinnamon
¼ cup plain fat-free Greek-Style yogurt
1 cup fresh blackberries
Instructions:
Put the quinoa and 2 cups water in a small saucepan. Bring to a boil on high heat. Cover and decrease the heat to medium-low. Simmer until tender and the water is absorbed, about 10 minutes. Gently stir and set off the heat, covered, for 4 minutes.
Meanwhile, heat the oil in a medium skillet on high heat. Add the almonds and cook on medium heat until golden, shaking the skillet to redistribute the nuts as they light brown, about 1½ minutes. Add the dried fruit, syrup, and cinnamon; stir and cook until heated through. Add the quinoa and gently toss.
Divide the quinoa mixture between five bowls. Place small scoops of yogurt in the center of each serving. Surround with the blackberries.