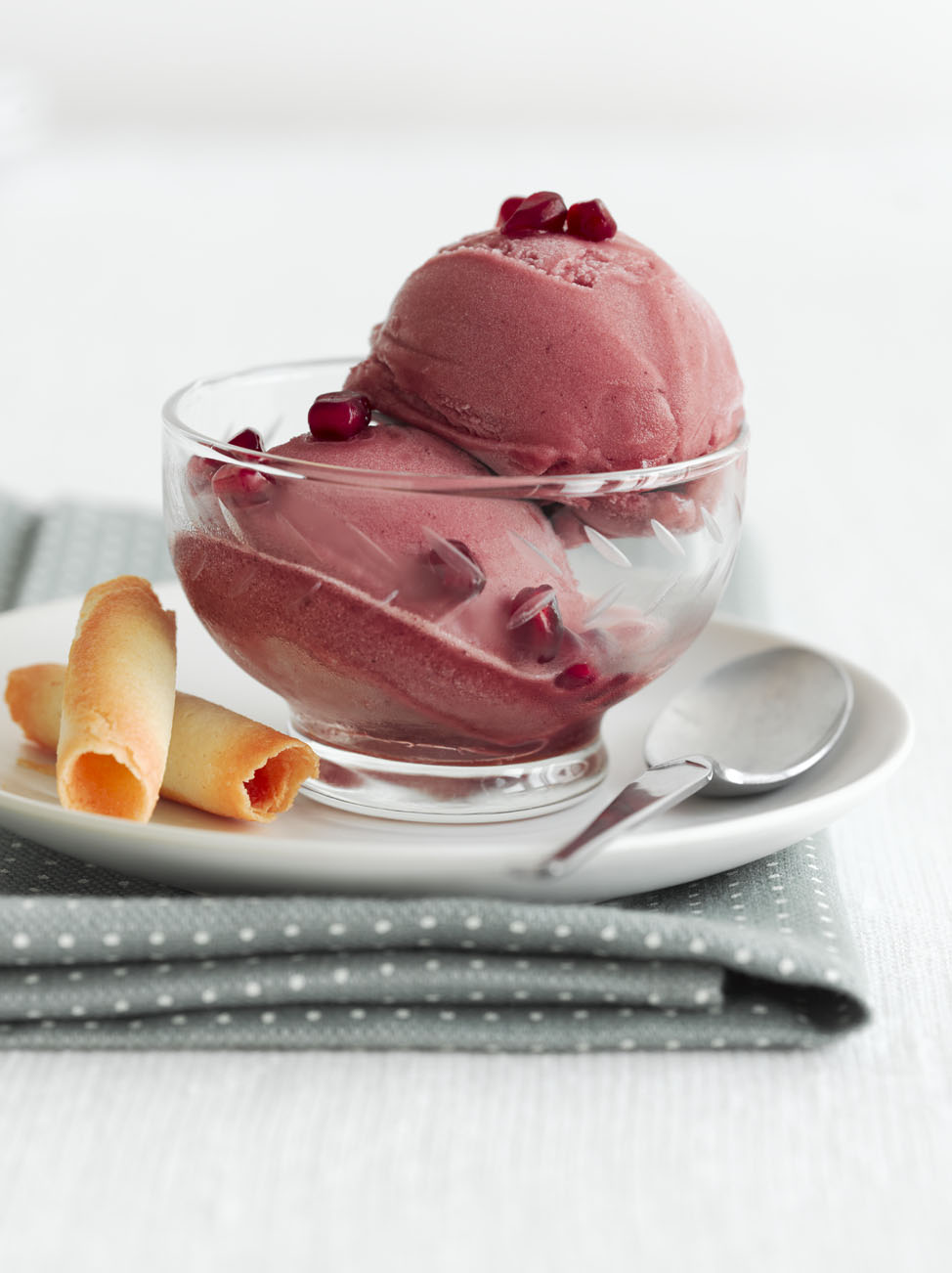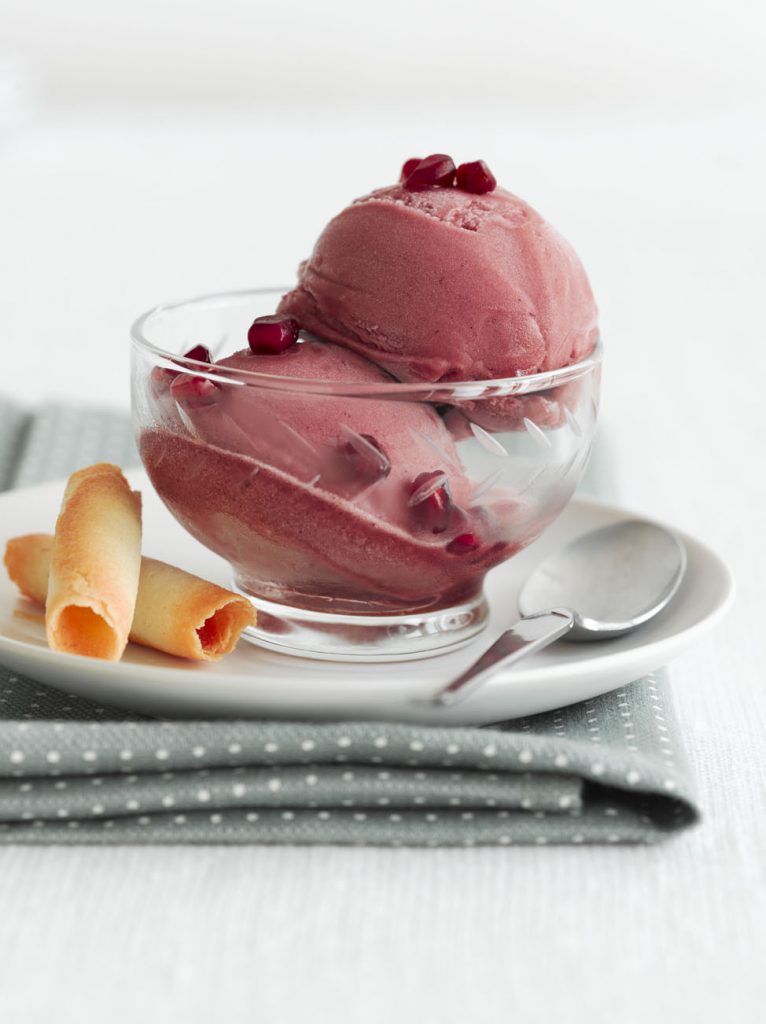 Cactus Pears (aka Prickly Pears) are covered in prickly barbs, but inside you'll find a wonderfully tart fruit that has a berry-like flavor.
This is another one of the recipes you'll find in Melissa's 50 Best Plants on The Planet Cookbook. It's light, refreshing and unique!
Cactus Pear Sorbet
Yields 8 servings
Ingredients:
8 cactus pears (about 3 pounds), magenta preferred
¾ cup agave syrup
2 Tablespoons unsweetened pomegranate juice or cranberry juice
2 Tablespoons fresh lime juice
Optional Garnish: ⅓ cup fresh raspberries or pomegranate seeds (arils); shaved dark chocolate
Instructions:
Wear rubber gloves to protect your hands. Cut each cactus pear in half lengthwise. Scoop out the pulp with a small spoon and force it through a medium-mesh strainer (discard seeds left in strainer) with the back of a large wooden spoon into a bowl.
Place the pulp in a blender with the syrup and juices; whirl to combine. Freeze in an ice cream machine according to the manufacture's directions.
Transfer the sorbet to a container with a tight lid. Cover and freeze for at least 5 hours before serving or up to 1 week. Place in the refrigerator for 20 minutes before serving to soften slightly. Scoop into eight small bowls. If desired, top with raspberries, pomegranate seeds, and/or shaved dark chocolate.