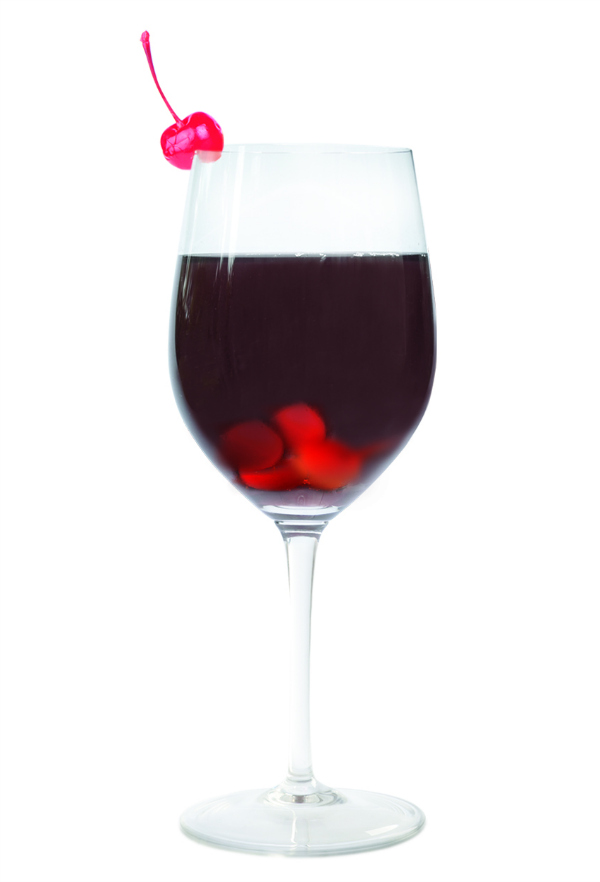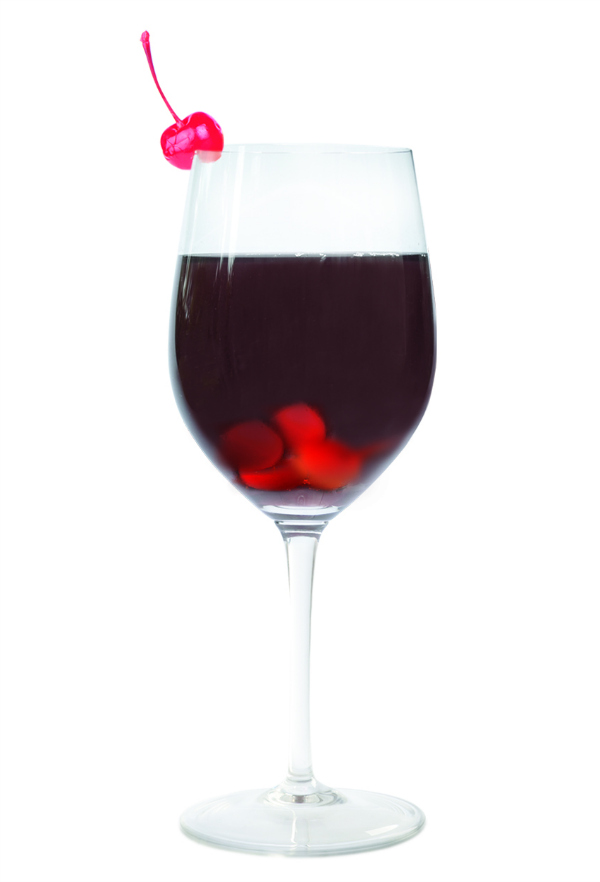 Isn't this a pretty drink? I love the deep red color and the flavors sounded good, so I had to try this cherry shandy cocktail recipe.
Yes, it was a good as I hoped. Both the flavor and look of the drink were great.
It doesn't take any difficult bar skills to craft this cocktail, so even novice home bartenders can get good results.
This cocktail recipe is courtesy of Little Black Dress Wine.
The maraschino cherry garnish goes well with the cherry notes in this particular wine.
Cherry Shandy Cocktail Recipe
Ingredients:
3 oz Little Black Dress Pinot Noir
1 oz Lemonade
1 oz Chambord
Garnish:
Instructions:
Combine all ingredients in a cocktail shaker with ice.
Shake and strain into a chilled martini glass.
Garnish with a cherry.
Tip:
If you don't have a shaker, a mason jar works just fine.
In fact, I often prefer the thick glass of a mason jar for a chilled Summer beverage.
The drink stays cold longer, so I can linger over the cocktail while enjoying good conversation.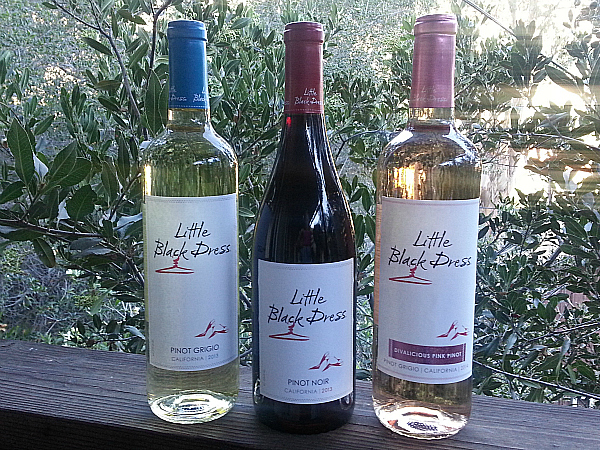 Check out my vegetarian recipes, so you can get more kitchen inspiration.
Then take a look at my food and wine travel articles, so you can plan your next adventure.