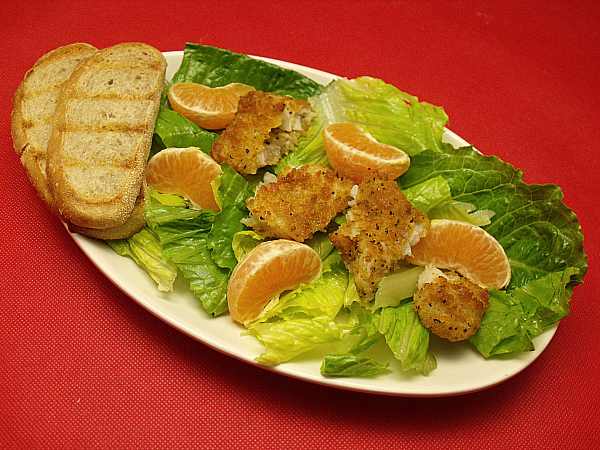 Like most of us, my life can get busy. Even though I enjoy time in the kitchen, there just aren't enough hours in the day. It's nice to have quick and easy food options that I can put together for my family without a lot of effort. Then we can enjoy being together and eating together.
The recipe is written for a single salad, but can easily be prepared for as many people as you are serving by keeping the proportions the same.
Seafood and Citrus Salad
Serves 1
Ingredients:
Breaded Fish Fillet (I used Gorton's Lemon and Cracked Peppercorn Breaded Fish Fillets)
Romaine Lettuce
Seedless Tangerine (I used Melissa's Ojai Pixies)
1 T Rice Vinegar
Instructions:
Prepare fish according to directions on package. Cut into bite sized pieces.
Wash and chop or tear lettuce. Combine in a bowl with tangerine sections.Toss with rice vinegar.
Top with fish pieces.