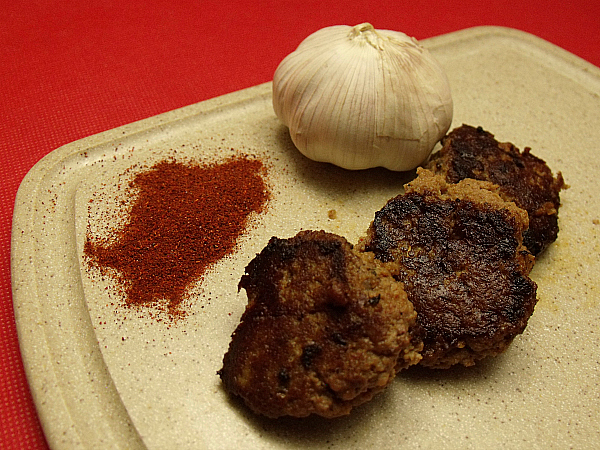 I'm a vegetarian, but I do cook for my carnivorous family. Making sausage at home is easy and only takes a few minutes of prep time.
It's nice to be able to choose a good quality meat for the sausage instead of whatever random and often fatty animal parts are used in store-bought sausage.
For this sausage I used a very lean ground turkey. Other types of ground meat can be substituted.
Turkey Sausage
Ingredients:
1 lb. Ground Turkey
1 T Granulated Garlic
1 T Sage
1 t Hatch Chile Powder
1 t White Pepper
1/2 t Salt
Instructions:
Mix all ingredients together thoroughly.
Form into patties and cook in a skillet until browned and cooked throughout.