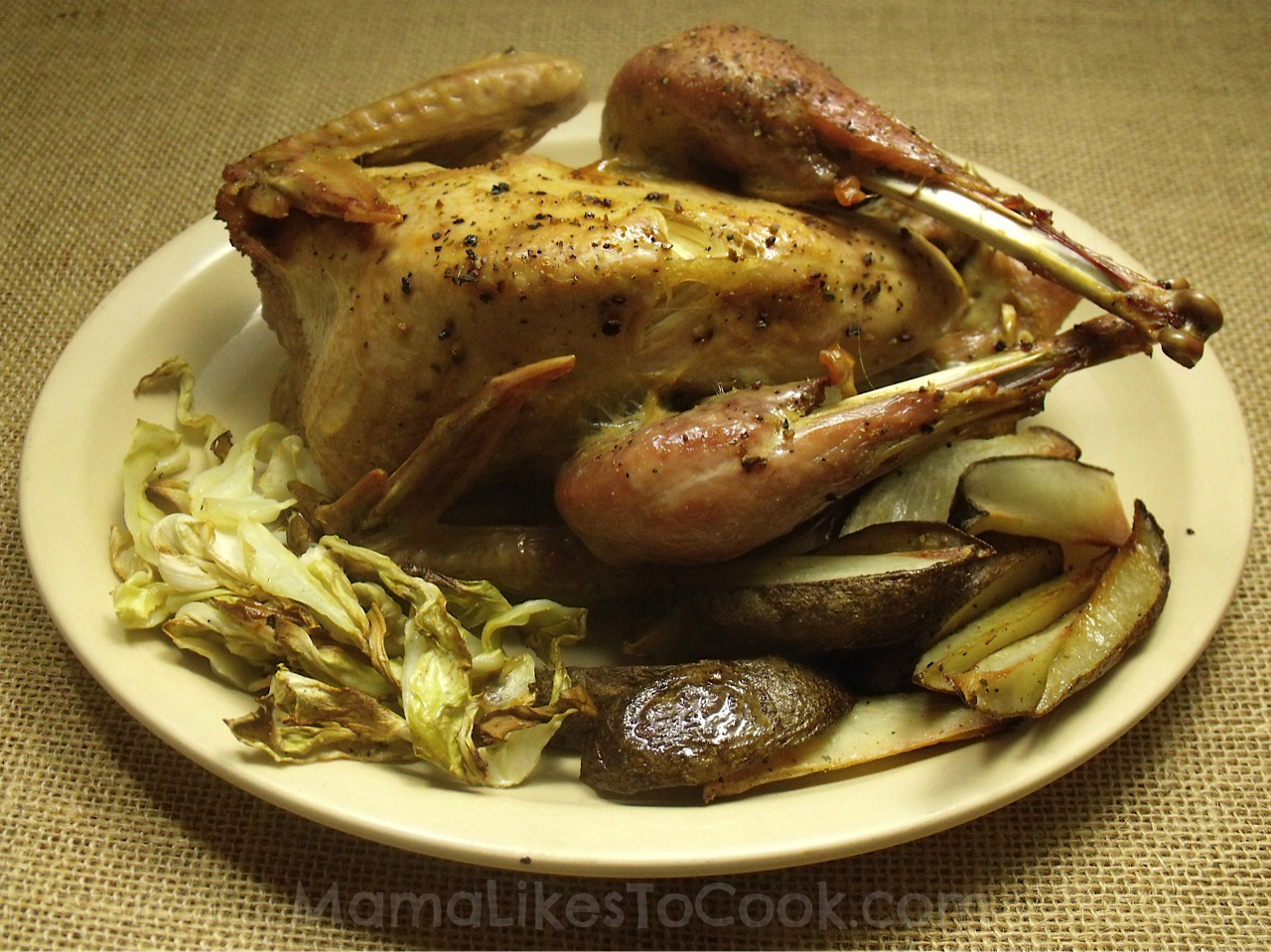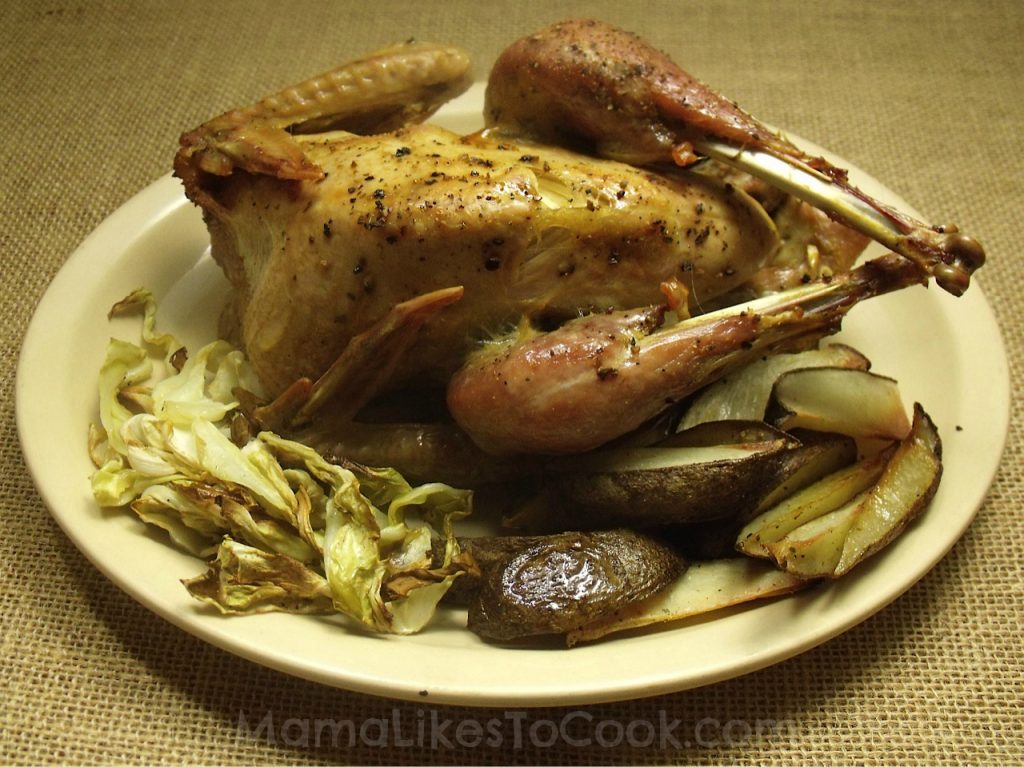 I know how to roast a turkey.
And I know how to roast a chicken.
Had I ever attempted to roast a pheasant? No.
Often, I will try new things without reading instructions. This time I was glad that I didn't just roast it the same way I would a chicken.
Pheasants are very lean. Compared to other poultry or meat, they are lower in fat and cholesterol. This requires a different roasting technique. A pheasant needs to be roasted at a lower temperature for a longer time to keep it from getting dried out.
Roast Pheasant
Ingredients:
MacFarlane Pheasant (approx. 2 – 2 1/2 lbs.)
Olive Oil
Lemon Pepper
Instructions:
Pre-heat oven to 300°
Remove giblets and rinse bird in cool water.
Rub pheasant with olive oil and sprinkle with lemon pepper.
Place breast side up in cast iron dutch oven.
Cover tightly and place in oven for approx. 2 hours.
Baste with liquid drippings several times as it's roasting. There isn't much liquid, but since the lid is on it doesn't cook out. You can add a little water, if you need to. Mine was moist enough without water.
When pheasant is cooked through, remove the lid and put back in the oven for a few minutes to brown the skin.
This was really simple and my family loved it. I served it with roast cabbage and potato wedges. Next time I might try something more complex, but this easy recipe worked well.