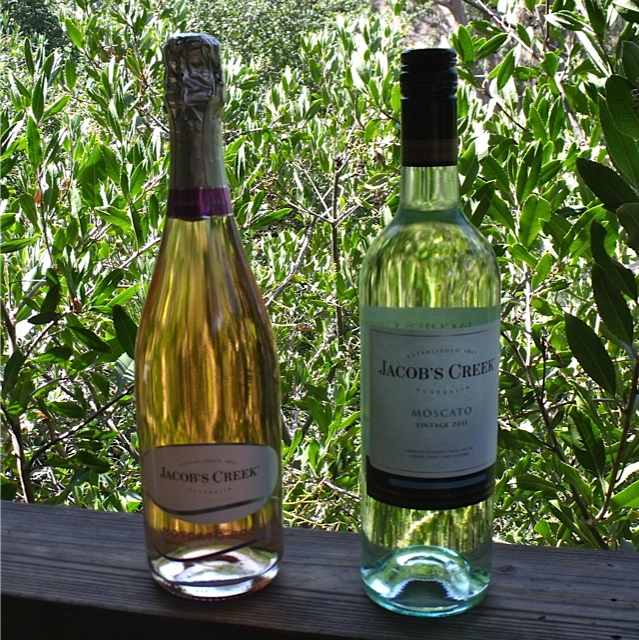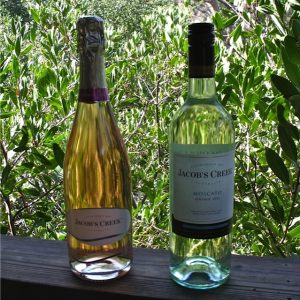 About: In 1847, a young Bavarian immigrant called Johann Gramp missed the wine he used to drink in his home land. Instead of changing his habits, he decided to start growing grapes and attempt to make the wine himself. It was a way of adapting to a new country, but still staying true to his character. Today, Jacob's Creek remains one of the most well known, trusted and enjoyed Australian wines around the world. It delivers fresh, elegant and great tasting wines that show true varietal character.
I am not a wine expert by any stretch of the imagination. I have no clue how to properly taste a wine, but think it includes things like swirling and smelling. In fact, I'm not a big fan of "regular" wine flavor.
When I heard about Jacob's Creek Moscato, I knew I wanted to try it.
Dessert wine.
Sweet.
Fruity.
Bubbly.
Yes, this is my kind of beverage.
So… I found a corkscrew in the back of my kitchen gadget drawer. I'm guessing it is at least 10 years old, maybe more. It took me a few minutes to figure out how to use it, but somehow I managed to successfully remove the cork without getting any little floaties in the bottle.
This Moscato is absolutely delicious!
They sent samples of both the white and the rosé. My favorite is the rosé. I like the sweet and fruity taste, the fun bubbles and the pretty color.
Jacob's Creek Moscato is a great choice for me. It's nice as dessert or for those afternoons when a sweet and fruity alcoholic beverage is needed!
HOW TO CONNECT – You can like Jacob's Creek on Facebook.