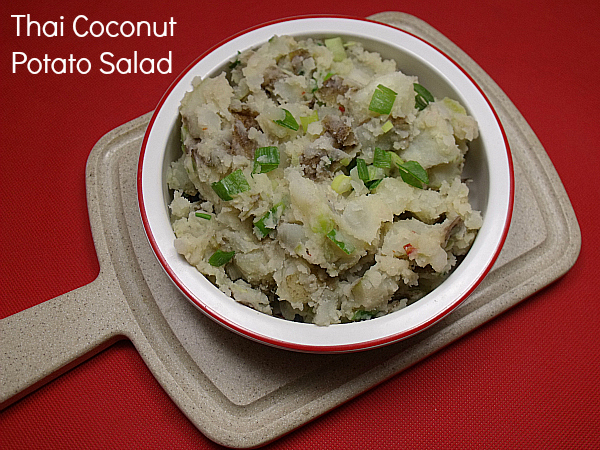 Recently, I discovered Citizen Chef's Fresh Sauces. They use ingredients that I would use, if I were making sauce from scratch. These are great time savers and they taste great.
Here's a simple potato salad that I made using the Thai Coconut Sauce. It gives it a unique flavor that made it seem like I had done something really special to the potato salad, when it was actually incredibly easy to prepare.
Thai Coconut Potato Salad
Incredients:
5 lbs. Potatoes, cubed
1 pkg. Citizen Chef Thai Coconut Sauce
4 Green Onions, chopped
Instructions:
Boil potatoes until tender.
Set aside some of the green onions for garnish.
Mix potatoes, sauce and onions together.
Chill.
Top with remaining green onions and serve.
Other Citizen Chef sauces may be substituted for a different flavor.