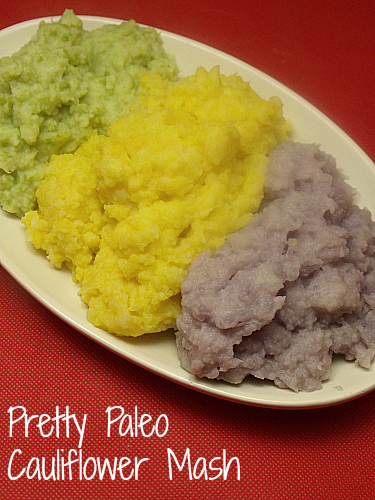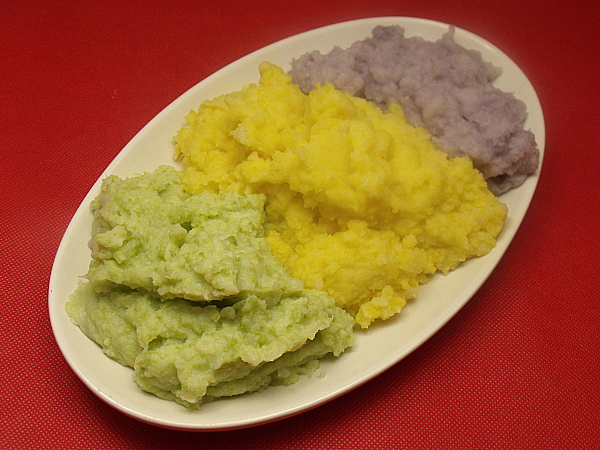 Isn't this mashed cauliflower fun? Besides the fact that cauliflower looks pretty in colors other than the usual white, each color has different nutrition. It's important to eat a variety of colors each day!
I love cauliflower, but the first time I had mashed cauliflower I was sadly disappointed. The texture of plain mashed cauliflower didn't seem right to me and I wished I had been served mashed potatoes instead.
I learned a little trick that gives mashed cauliflower the texture I like. I add potato for a smoother texture and still get the nutrition and taste I want from the cauliflower.
This recipe is great anytime, but is especially fun for an Easter dinner due to the pretty colors.
Festive Tri-Color Mashed Cauliflower
Ingredients:
Purple, Green, and Orange Cauliflower
6 Medium Potatoes (2 for each head of cauliflower)
1/4 cup Butter
Salt to taste
Instructions:
Each color needs to be prepared in a separate pan, since the colors will bleed as they cook. Repeat these instructions for each color of cauliflower.
Remove leaves and stems from cauliflower. Separate into florets.
Peel potatoes and cut into cubes.
Fill saucepan 1/2 way with water. Add cauliflower, potatoes and salt. Bring to a boil and cook for 8-10 minutes until tender. Drain most of the liquid from the mixture.
Add butter.
Mash by hand or with an immersion blender. Add additional salt, if desired.
Repeat with additional colors.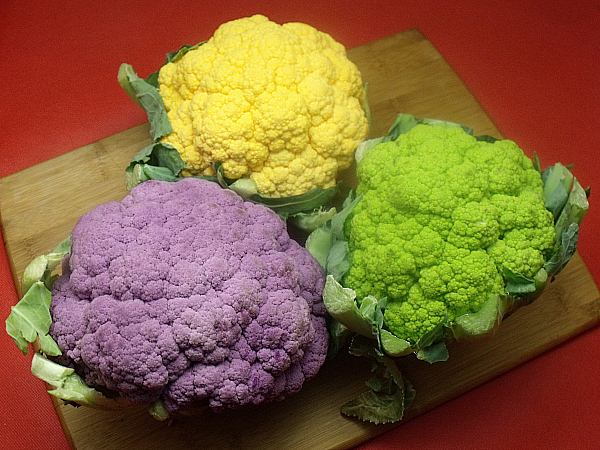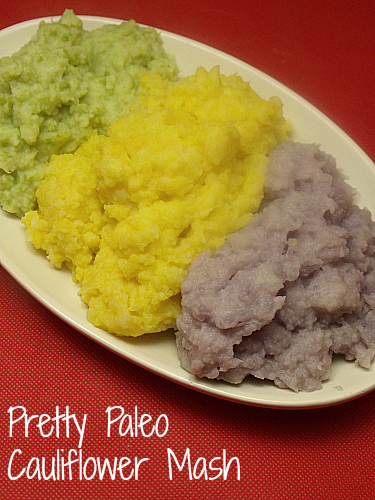 Check out my other vegetarian recipes, so you can get more kitchen inspiration.