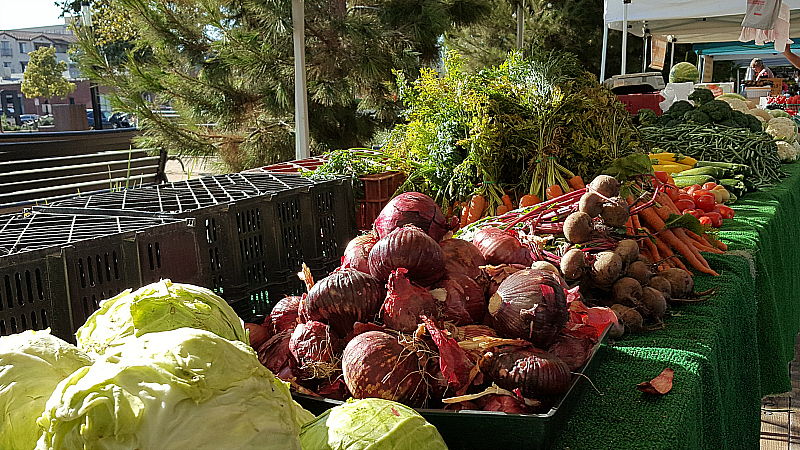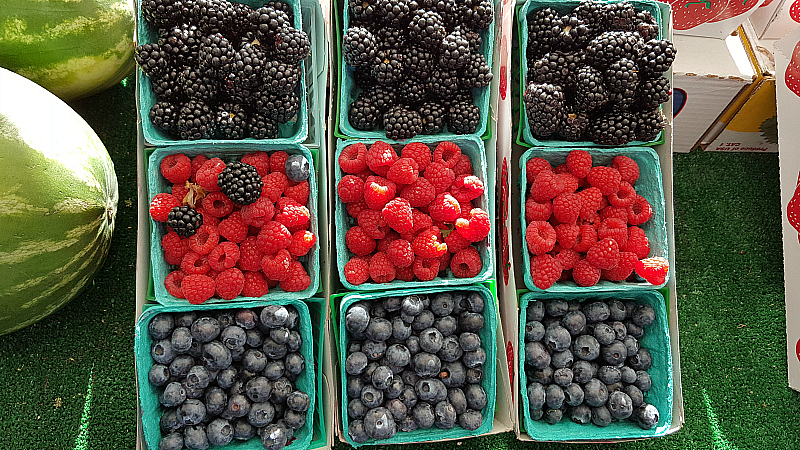 I was able to buy some tasty fruit and vegetables at the Farmers Park Market in Anaheim, so I'm glad I found it.
On a recent visit to the Anaheim Packing House, I got lucky and accidentally stumbled upon the Farmers Park Market.
They hold their market each Friday from 4pm to 8pm.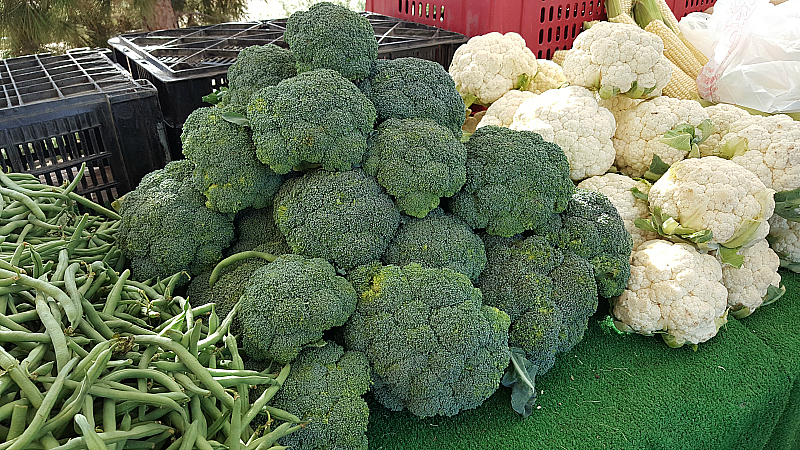 The farmers market has a slim selection of fresh produce, but they had the basics covered. They had fruit – watermelon, berries, peaches and plums.
And they had veggies – cabbage, onions, beans, broccoli, cauliflower, onions, carrots and tomatoes.
Other food items included cookies, bread and candy.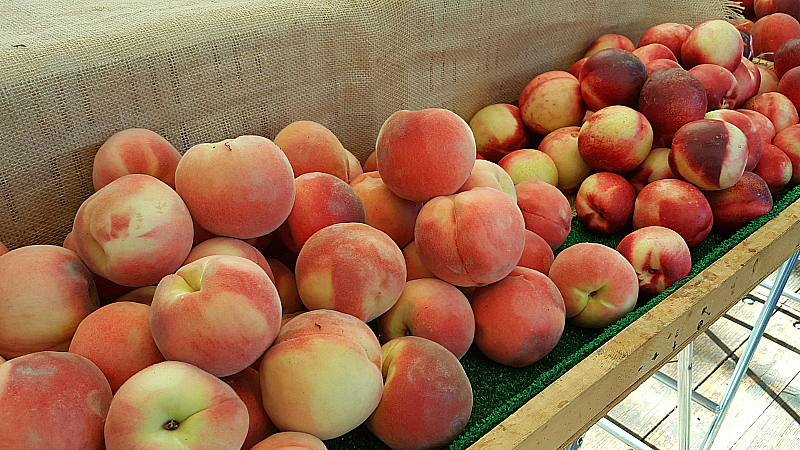 They also had a lot of booths selling other items, including clothing and gifts.
There are a very limited number of free parking spaces in the parking lot and more on the street.
Valet parking is easy and only costs $3.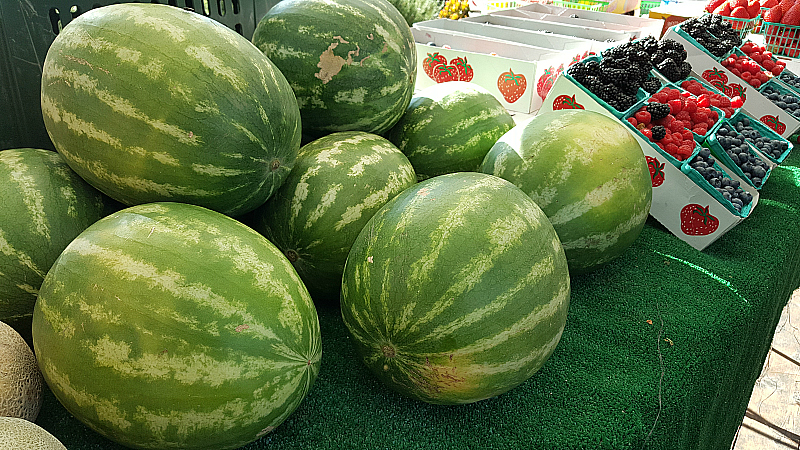 There isn't a big enough selection here for me to do my regular shopping, but what they have is nice. Farmers Park Market is a friendly and pleasant place to visit and pick up a few goodies.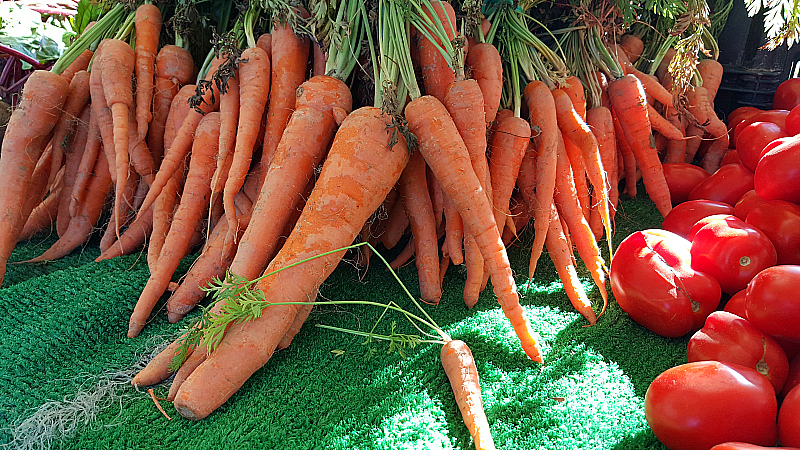 Farmers Park Market
440 S. Anaheim Blvd.
Anaheim, California 92805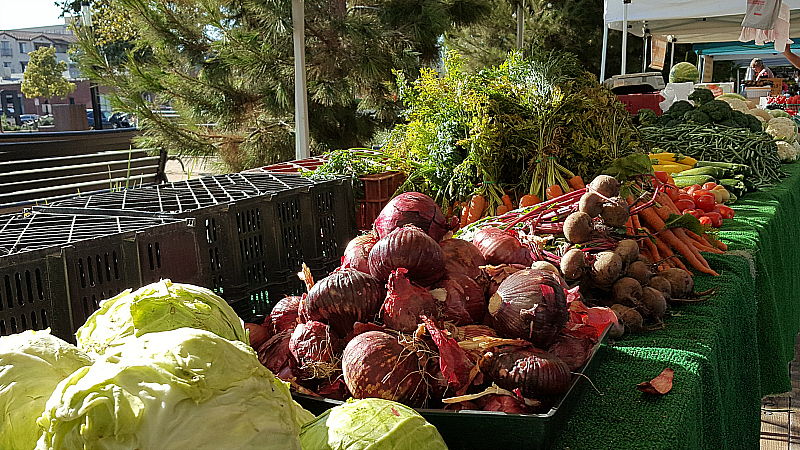 Check out my other farmer's market reviews, so you can plan your next foodie adventure! Since seasonal produce is so good for us, I always add markets to my travel plans.
Take advantage of these California vacation deals, so you can save money and have a great time.