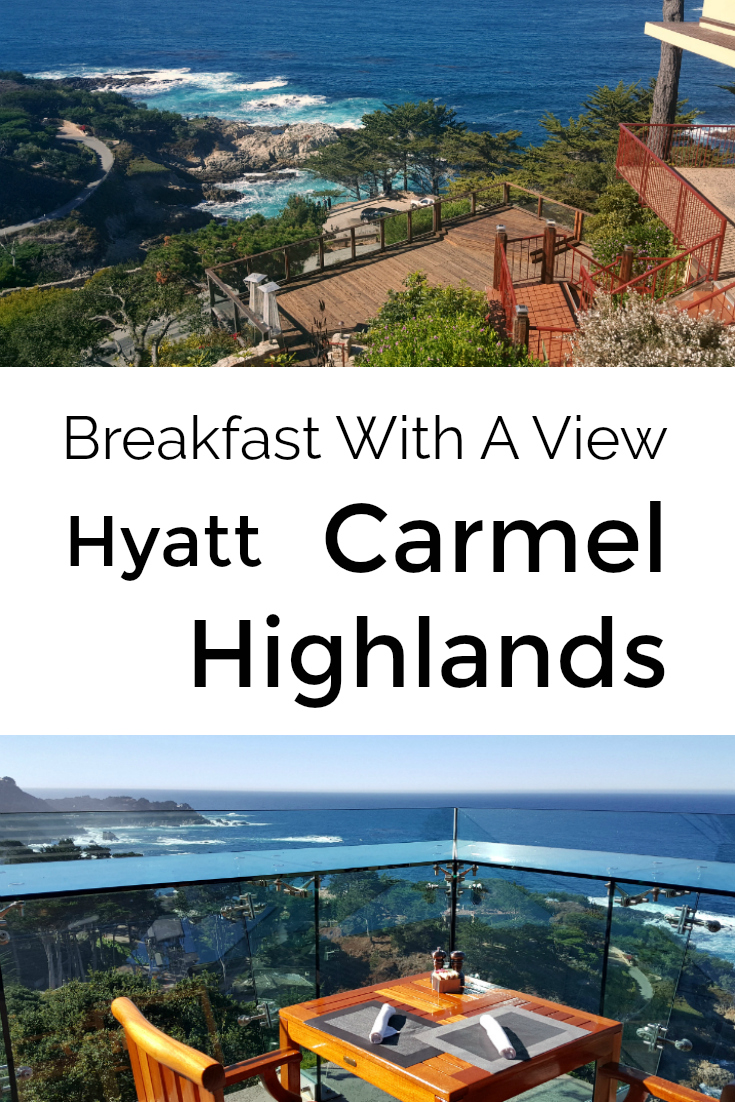 Hyatt Carmel Highlands
Good food and picture perfect views are what you will find, when you dine at Hyatt Carmel Highlands along the Big Sur Coast.
The drive along Highway One on my way to the hotel was beautiful, but the views of Point Lobos State Reserve from the hotel restaurant were absolutely stunning. I could have just enjoyed the view without food, but the food was as good as the view.
When I arrived for my breakfast reservation, the hostess asked if I'd like to sit inside or outside. I said that either was fine, as long as I had a good view of the ocean.
She smiled and accurately said that every table had a good view. I chose to sit outside at a table in the shade, and it was lovely.
The chef has put together a beautiful breakfast menu, and even the traditional breakfast items have creative and delicious touches. High quality ingredients are sourced locally and the menu changes seasonally.
Photo Gallery