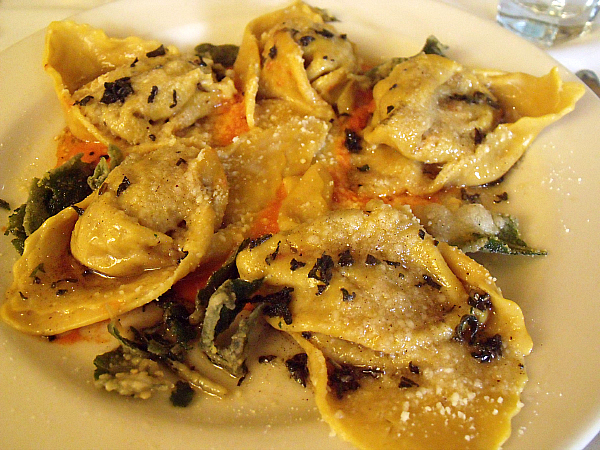 Have you been to Il Fornaio Restaurant and Bakery? They have locations throughout California and also in Las Vegas, Washington and Colorado. Even though there are a few locations near me, I hadn't ever visited until I was traveling in Northern California.
The San Jose Restaurant is inside The Sainte Claire Hotel that is conveniently located just steps away from the Convention Center and the Plaza de Cesar Chavez.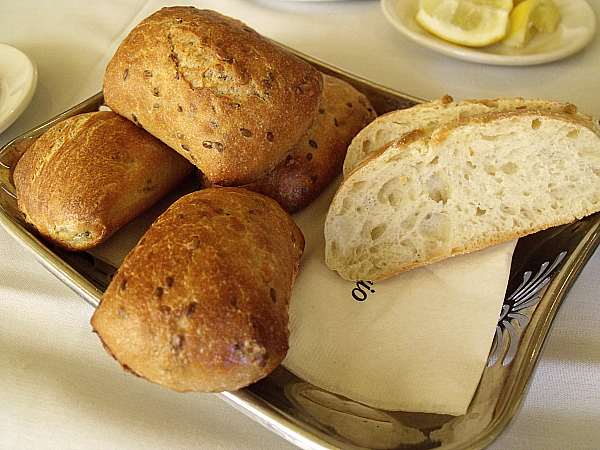 I was there for a business dinner in a private room off of the main dining area. It was great to have a quiet space where we could discuss business and not disrupt others. Service was excellent for our group.
We started off with wonderful fresh baked bread and an antipasti assortment of cheese, meat and vegetables.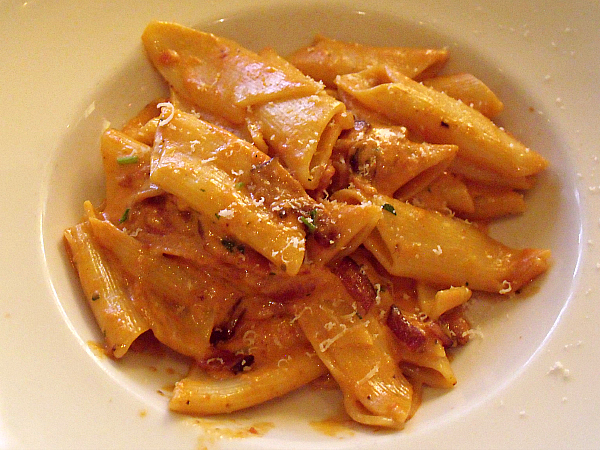 There were a few vegetarian entrees to choose from. When I can't make up my mind, I typically ask servers for their recommendations. I chose a vegetarian ravioli (top photo) that was delicious. The pasta was fresh and the flavors worked well together. The portion size was good – satisfying, but not too filling. Another friend ordered a pasta dish that normally includes chicken and had them leave off the meat. If you eat seafood, there was an entree with an assortment – salmon, shrimps, scallops, octopus.
I enjoyed Il Fornaio and will plan to visit other locations.
Il Fornaio
at The Sainte Claire Hotel
302 South Market Street
San Jose, California 95113
408.271.3366