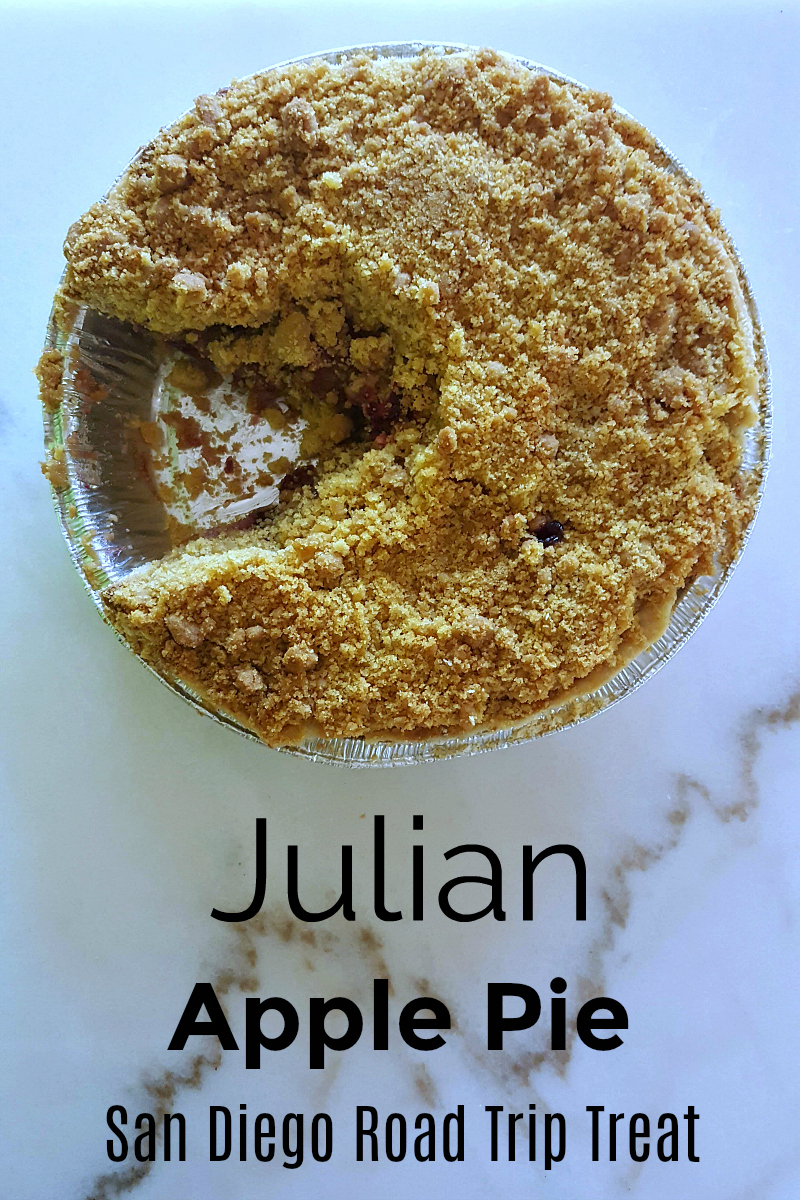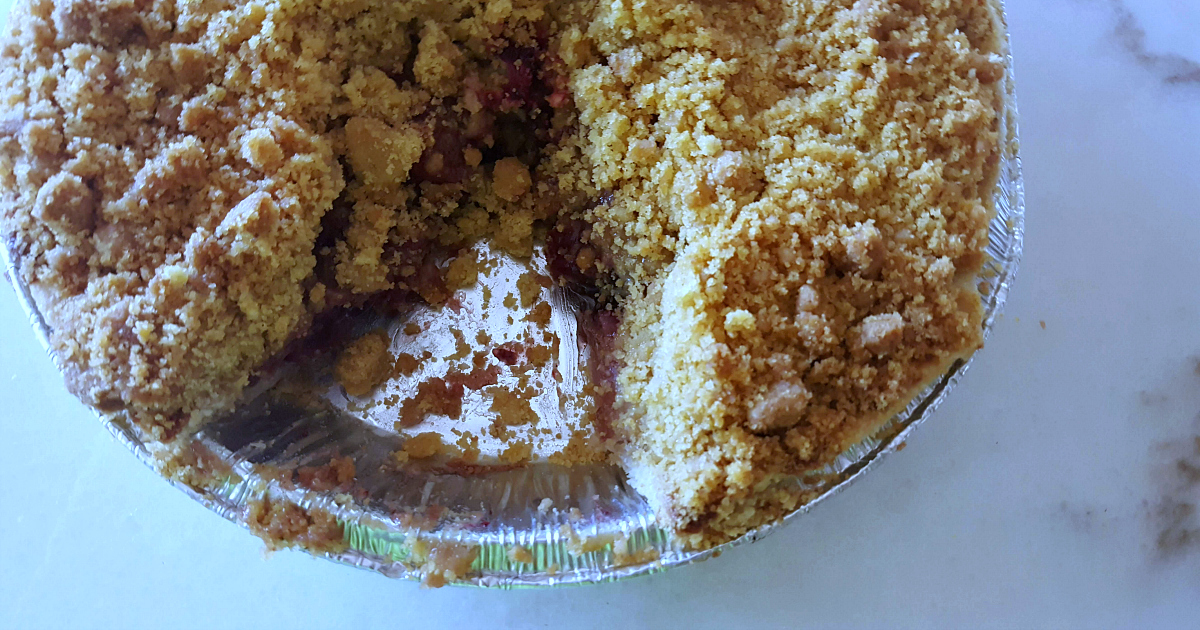 When I travel, I usually bring home food souvenirs that my family can eat. Of course, that meant a Julian apple pie on my recent trip to this San Diego County mountain town.
Most people associate the beautiful, blue Pacific Ocean with San Diego, but there is more to San Diego than that. In the Cuyamaca Mountains east of downtown, you'll find an historic small town that was booming during the California gold rush.
These days the town is designated as the Julian Historic District, and is known for it's quaint atmosphere and delicious apple pie. During apple season there are special events and a festival, but it is fun to visit any time of year. Fortunately, you'll be able to find fresh baked apple pies all year long.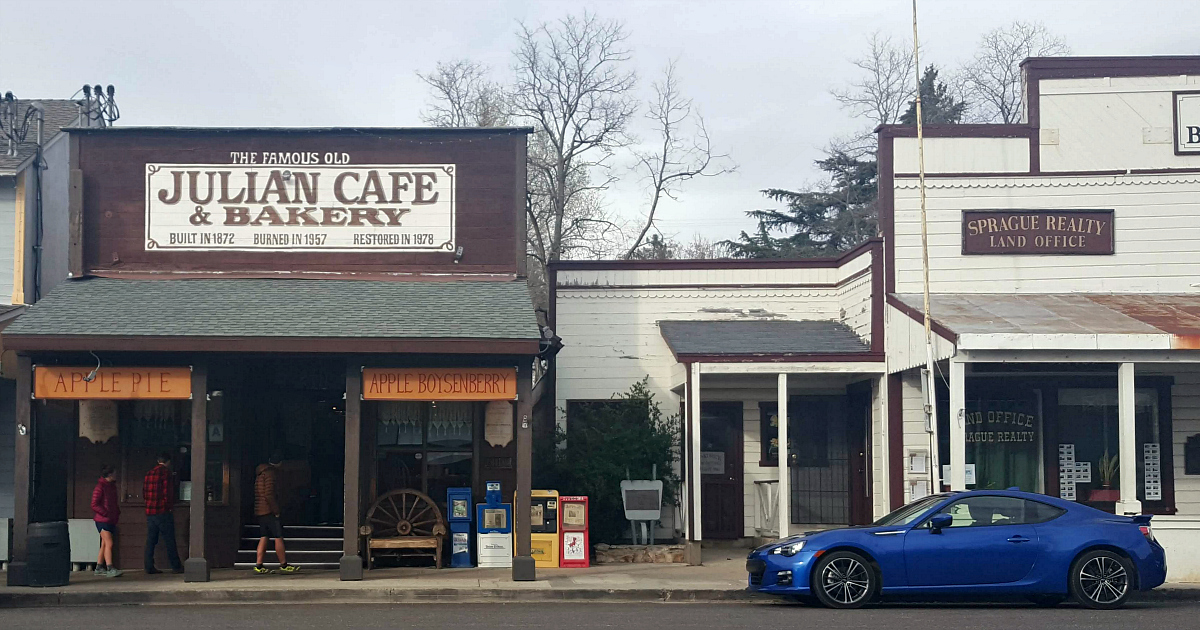 Highway 78 runs through the middle of downtown, so you can park anywhere in this area to explore the area on foot. The whole place has authentic Old West buildings, artifacts and decor, so it's fun for adults and kids. It feels as if you are stepping back in time, and in many ways you are.
When it comes to apple pie, there are choices for eating pie in town and for purchasing one (or more!) to go.
Julian Cafe and Bakery
Mom's Pie House
Candied Apple Cafe
Apple Alley Bakery
Also, you'll find plenty of other apple food and drink at Julian restaurants and shops. There is something for everyone.
On this trip to Julian, I got an apple boysenberry pie with crumb crust from Julian Cafe and Bakery. My family loved it, so it disappeared quickly after I got it home. Next time, I'll need to bring home more than one pie.
San Diego County
California 92036
Apple Berry Pie with Crumb Crust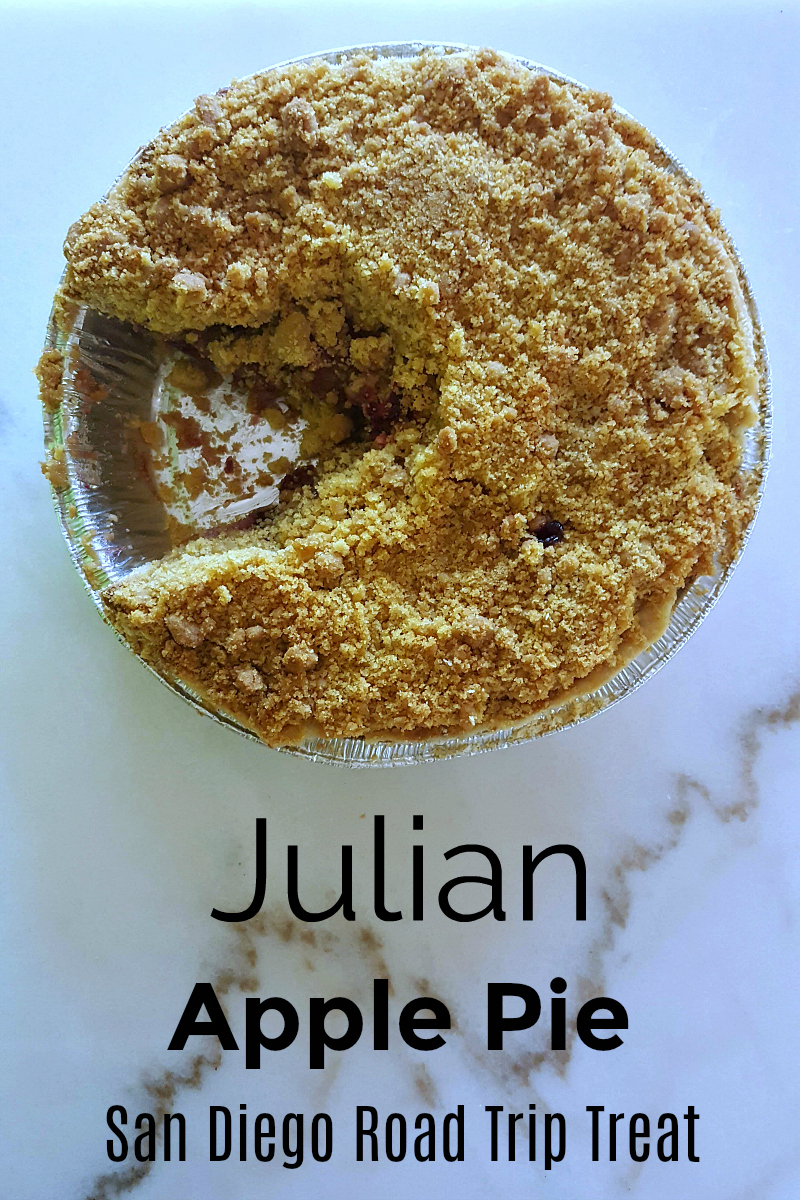 Check out my other food travel articles, so you can be inspired to explore this delicious world. And take advantage of these Julian hotel deals, so you can save your money to spend on pie!