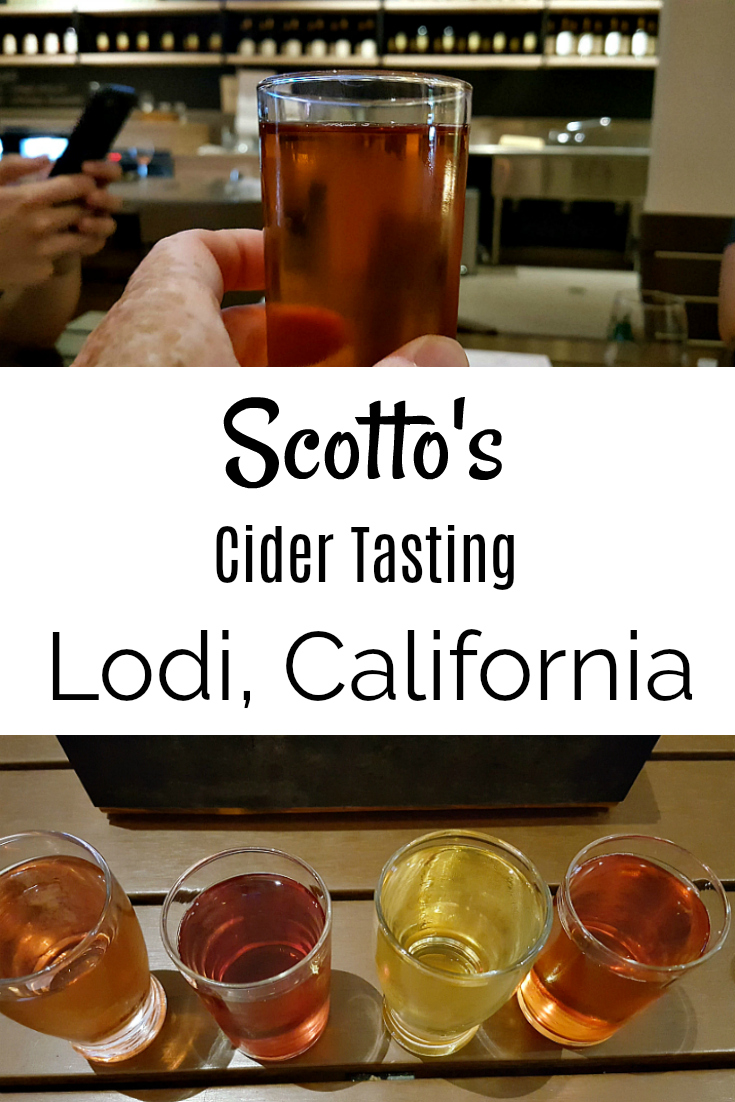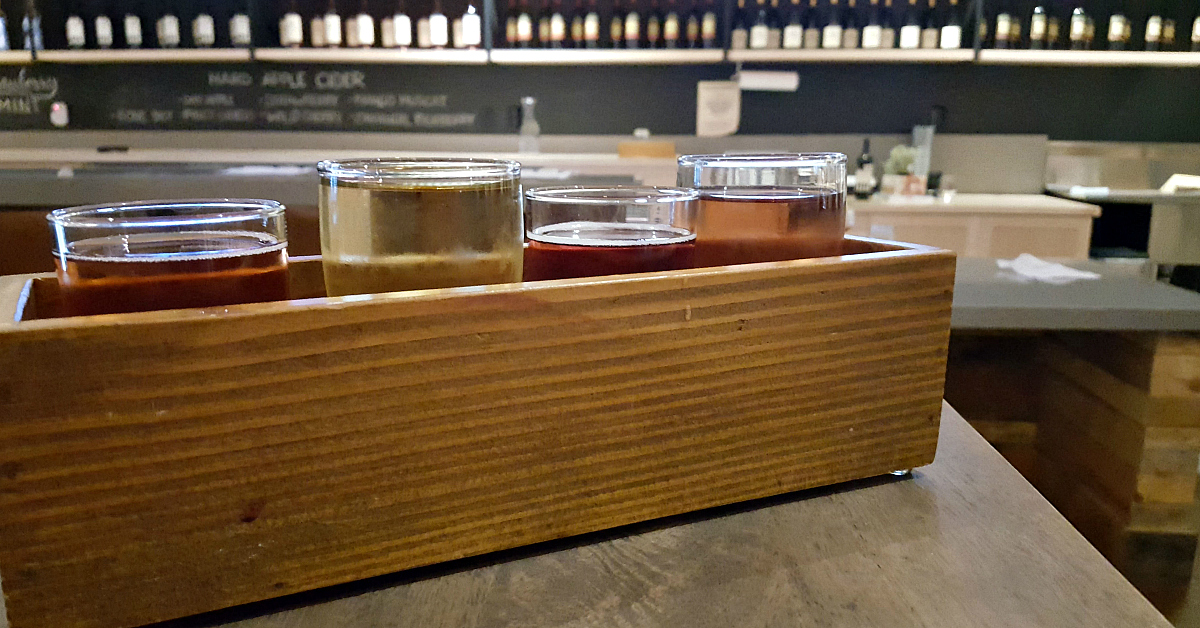 Lodi Cider Tasting
There is a lot of amazing wine created in this part of California, but Lodi cider tasting is also a great option for travelers.
The Scotto family has been making wine since 1883 and the fifth generation is continuing the tradition. In addition to making wine, the family is now producing hard cider. Scotto's Wine & Cider in downtown Lodi is open for tasting flights and is also a fun place to hang out.
Some of their cider is available year round and they also craft seasonal specialties that are available on tap. I opted for a "build your own cider flight," so I could try my choice of 4 ciders.
The two seasonal drinks were Strawberry Mint and Red White & Blue, so I had to try both of them. Also in my flight were Mango Muscat and Wild Cherry. They are all made with juice, instead of 'flavors,' so the fresh fruit flavor really comes through.
My overall favorite was Mango Muscat for it's authentic tropical fruit flavor. Strawberry Mint was a close second, and I'd be happy to have more of both of them. The other two were too sweet for my taste, but others with more of a sweet tooth would probably put them at the top of their list.
Photo Gallery