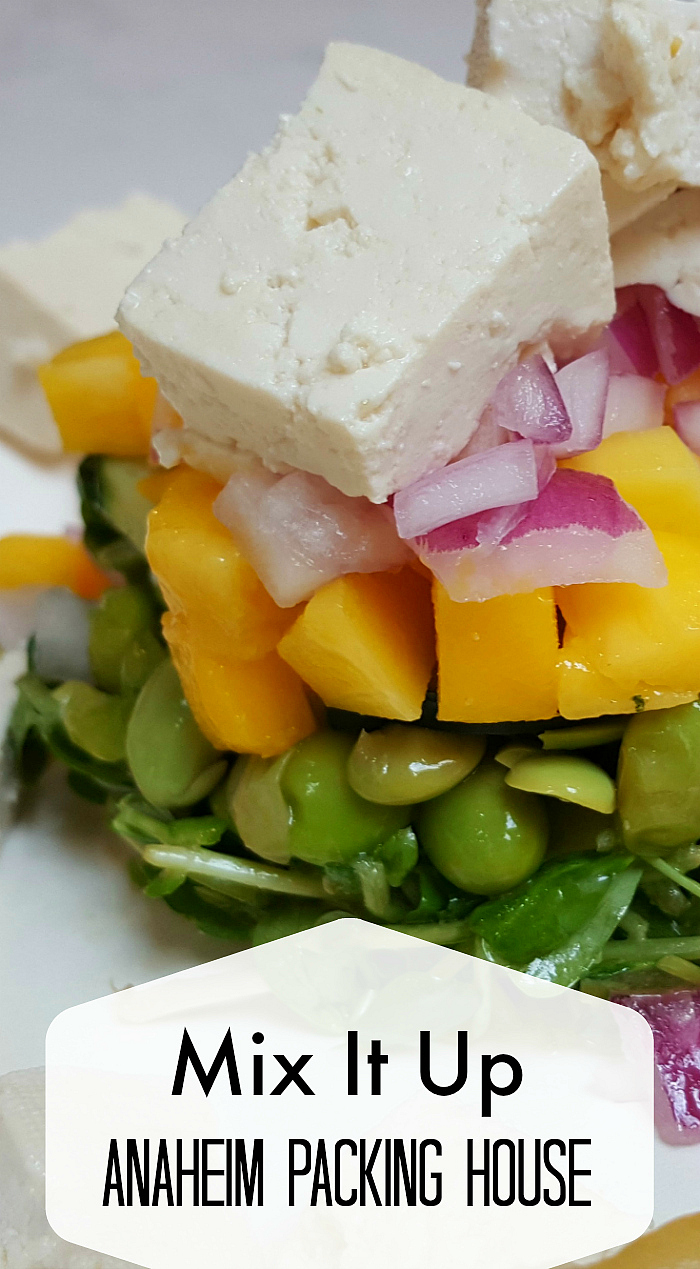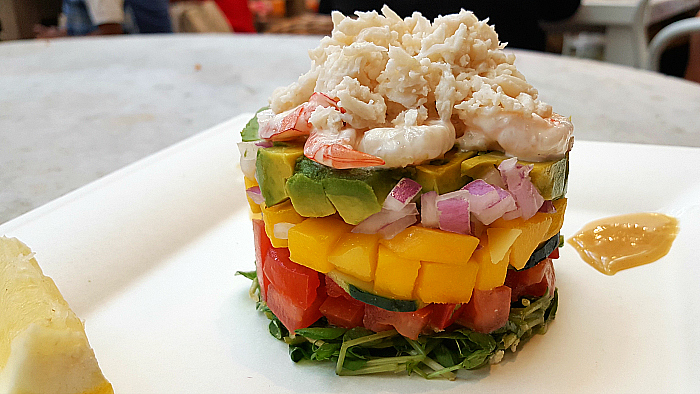 The Anaheim Packing House Mix It Up Restaurant
When I was looking for lunch, the Anaheim Packing House Mix it Up restaurant drew me right in.
I wasn't sure where I was going to eat, when I arrived at the Packing House.
After seeing people with these fresh and healthy stacks, Mix It Up was the obvious choice. It's on the top floor. When you walk in the main doors, you'll see it to the left.
Mix It Up specializes in made to order salads and stacks. You can select a something off the menu or create your own custom meal.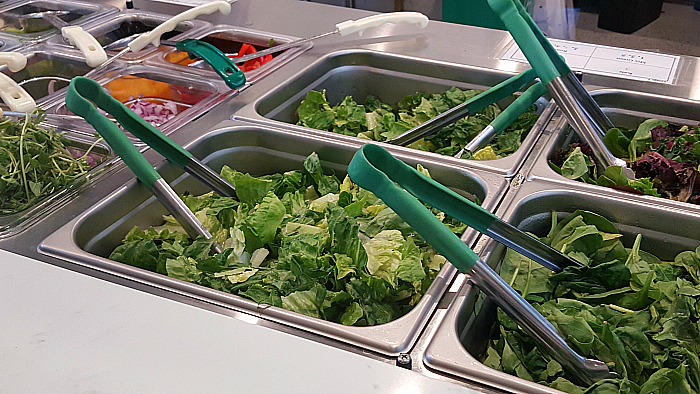 As you place your order, the ingredients will be placed on a metal tray. They are then put together and served.
The top photo is the shrimp and crab stack that's on the Mix It Up menu. My niece enjoyed hers as is.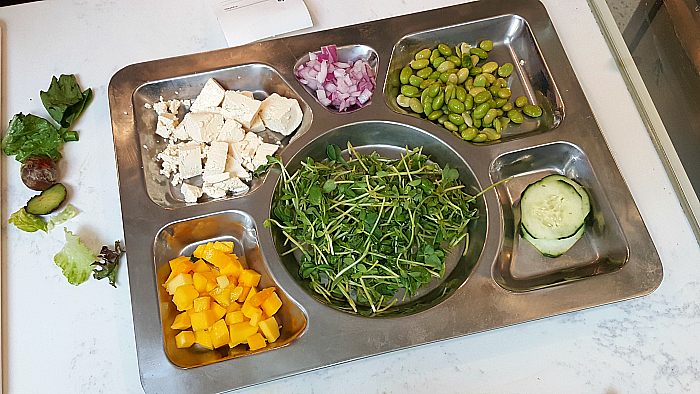 I ordered the same thing with some modifications. I removed the tomatoes that I'm allergic to and swapped out the seafood for tofu to make it vegetarian. It was great!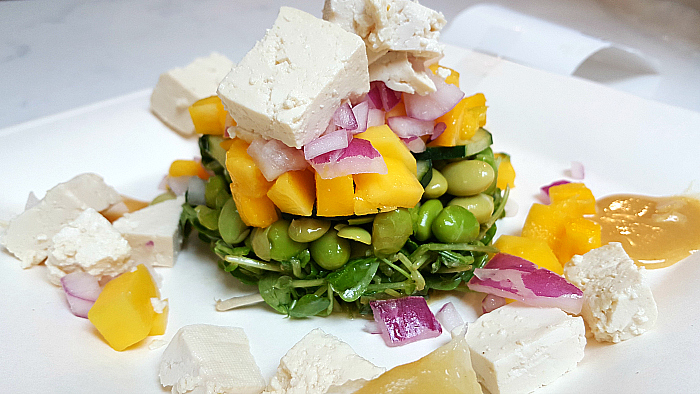 Mix It Up is an excellent addition to the Anaheim Packing House.
I love the assortment of fresh ingredients and it's great to know exactly what I'm eating.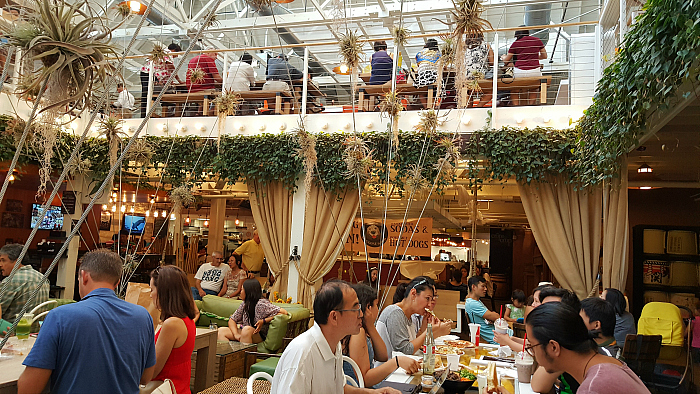 Mix It Up
Anaheim Packing House
440 S. Anaheim Blvd.
Anaheim, California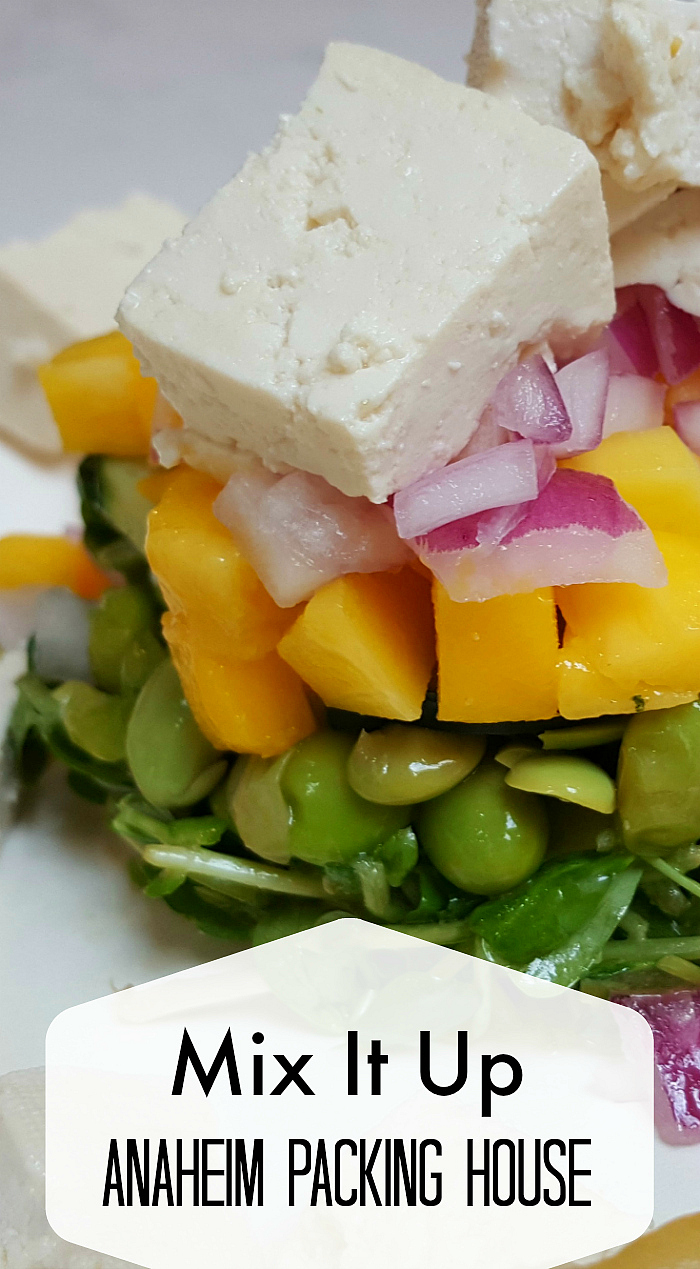 Check out my other restaurant reviews, so you can plan your next delicious adventure.
Take advantage of these California vacation deals, so you can save money and have a great time.