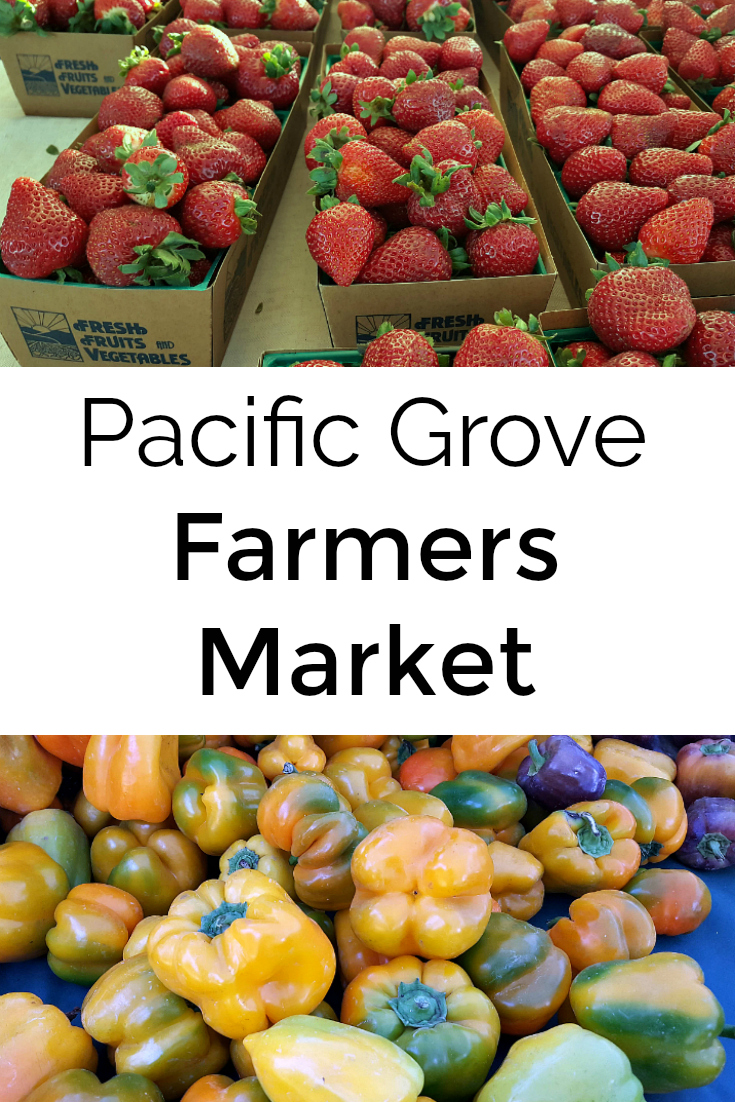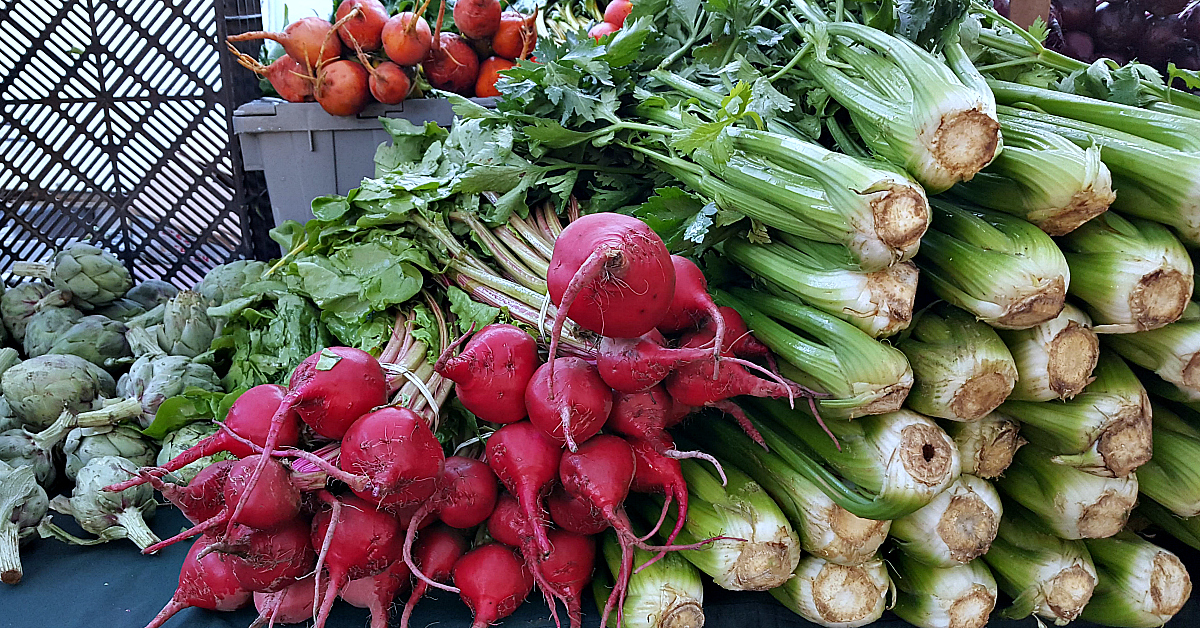 Everyone's Harvest Pacific Grove Farmers Market
I was excited to learn that I'd be able to visit the Pacific Grove Farmers Market, when I was traveling in the area.
It's my habit to look up markets, so I can plan activities for my trip. Fortunately, I had planned on a Monday in Pacific Grove, which is when they hold their weekly market.
This is a large market that is good for shopping, but is also a community gathering place. There is a certified section with fruit, vegetables and flowers from local growers, and there are other sections with prepared food and other products for sale.
Several streets are blocked off, so that vendors can set up their tents. The adjacent park is open for kids to play and for people to hang out and eat and eat their dinner while enjoying live music.
Photo Gallery