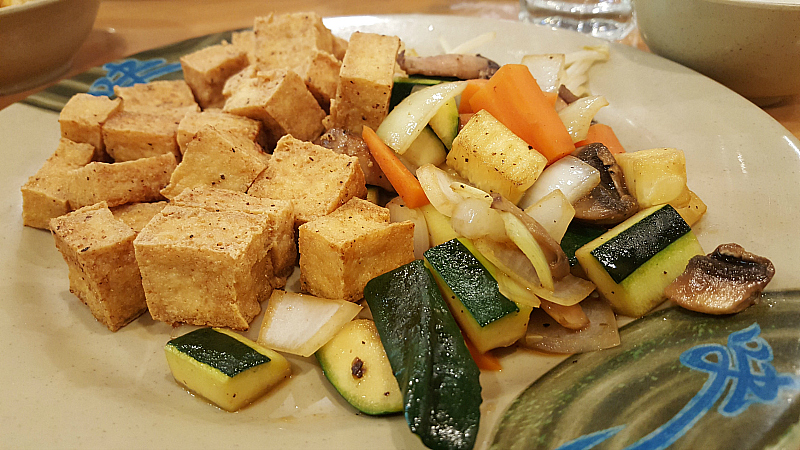 Ridgecrest Japanese Restaurant
In the Mojave Desert, you'll find an assortment of fast food chains and, also, older locally owned restaurants serving American food. Additionally, there is a Ridgecrest Japanese restaurant for a bit more upscale dining experience.
Tokyo House has a sushi bar, Teppan (Teppanyaki) grill and a Polynesian style bar with old-school cocktails, which provide a unique desert dining experience.
With limited dining options in the area, Tokyo House looked to be the popular spot for celebrations. I was there on a weeknight and many of the other tables were filled with groups celebrating birthdays.
We sat at a regular table and then ordered dinner specials from the grill menu. They included a iceberg lettuce salad, steamed rice, vegetables and a non-vegetarian miso soup. My Teppan tofu was good and others rated the chicken and fish as "ok."
Tokyo House