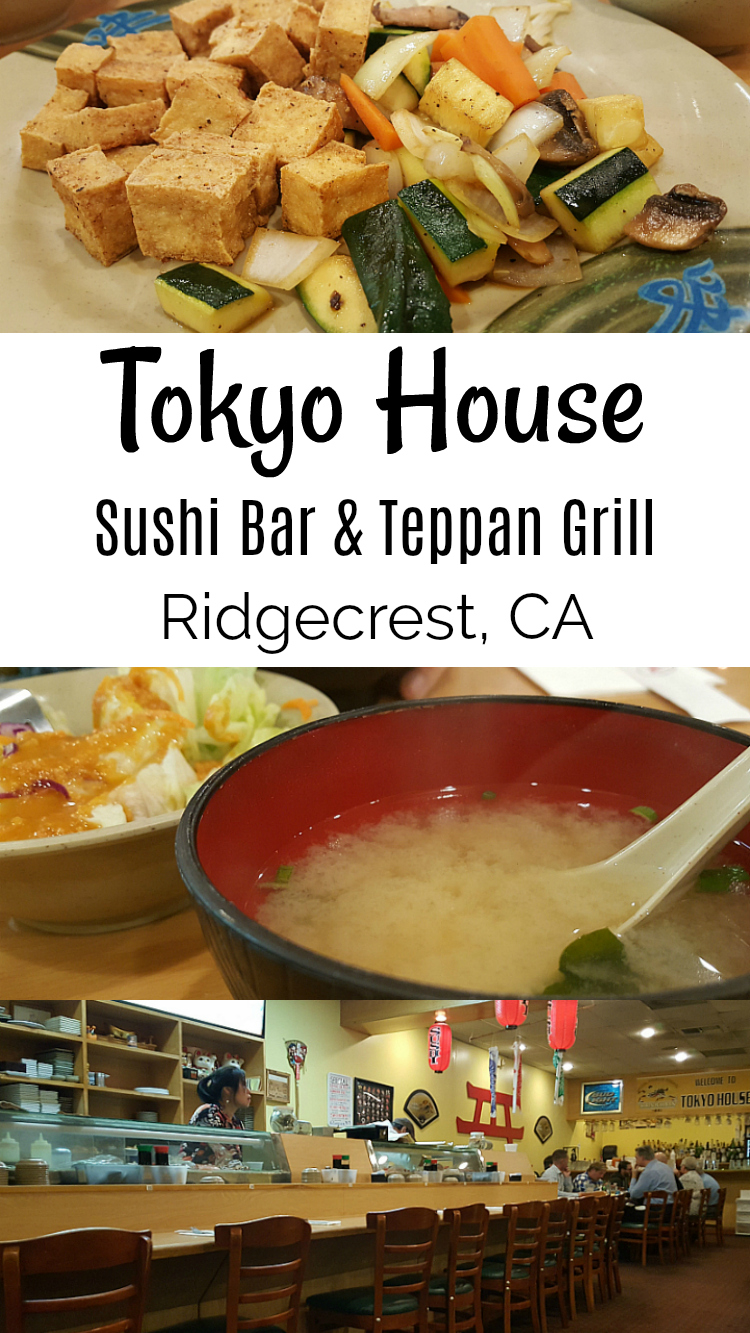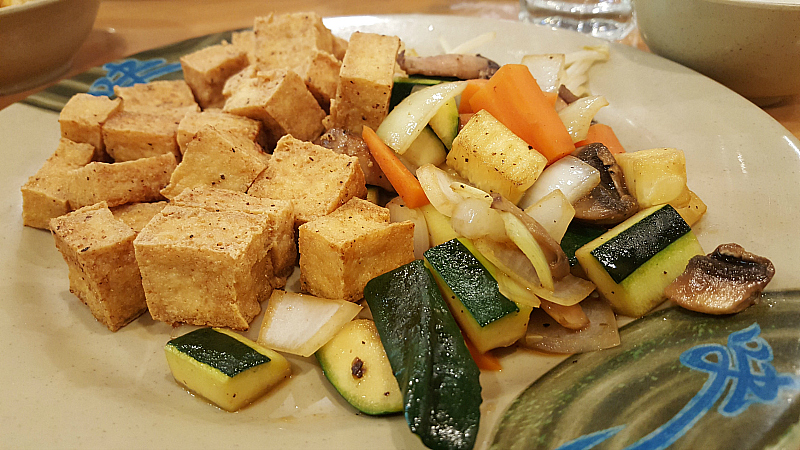 Ridgecrest Japanese Restaurant
You'll find an assortment of fast food and casual places serving American food in the mojave desert. Additionally, there is a Ridgecrest Japanese restaurant for a bit more upscale dining experience.
Tokyo House has a sushi bar, Teppan (Teppanyaki) grill and a Polynesian style bar with old-school cocktails, which provide a unique desert dining experience. It is similar to other Japanese restaurants I've been to, but also unique.
With limited dining options in the area, Tokyo House looked to be the popular spot for celebrations. I was there on a weeknight, when many of the other tables were filled with groups celebrating birthdays.
We sat at a regular table and then ordered dinner specials from the grill menu. They included a iceberg lettuce salad, steamed rice, vegetables and a non-vegetarian miso soup. My Teppan tofu was good, while others rated the chicken and fish as "ok."
Tokyo House