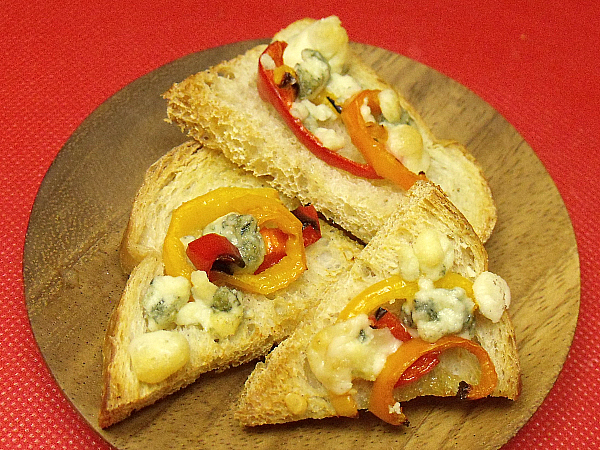 This is quick and easy appetizer that looks pretty and tastes great.
Sweet Pepper & Blue Cheese Bruschetta
Ingredients:
Red, Yellow and Orange Sweet Peppers, sliced (I used Melissa's Veggie Sweet)
Baguette or Sour Dough Bread, sliced
Olive Oil
Blue Cheese, crumbled
Truffle Salt
Instructions:
Pre-heat oven to 400º
Arrange bread on a baking sheet lined with parchment paper or a silicone baking mat.
Drizzle bread with olive oil. Top with pepper slices and blue cheese. Sprinkle with truffle salt.
Bake for approx. 5 minutes until bread is toasted and cheese is melty. Serve warm.