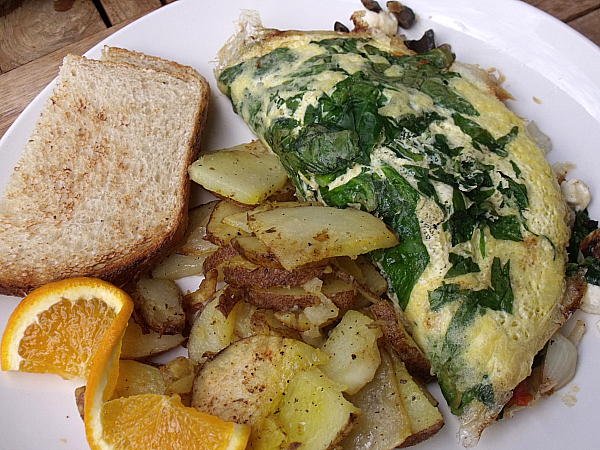 Recently, I travelled to Silicon Valley for a convention in downtown San Jose. There are a lot of restaurants and cafes that were a short walking distance from The Fairmont Hotel where I was staying.
On our final day in the city, a friend and I set out on foot in search of a good breakfast to fill us up before we hit the road. We saw several restaurants that looked ok and then we saw the line of people waiting to get into Whispers Cafe and Creperie.
Normally, I try to avoid crowds, but we had enough time and I took the line as a good sign that there would be good food inside. I was right.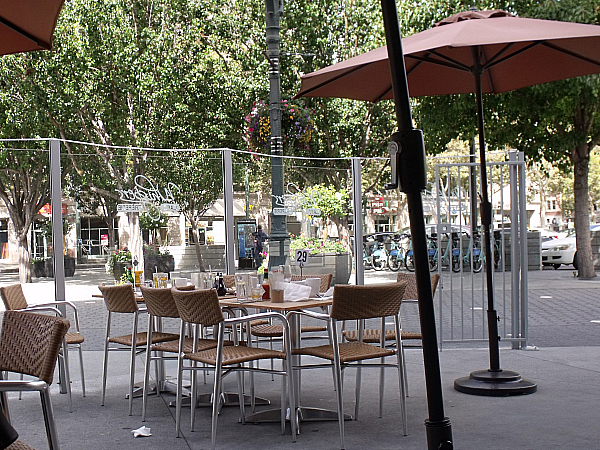 We ordered our food at the counter and then found a table outside. It was a perfect day to enjoy the slight breeze and sunshine.
There were plenty of vegetarian options available for me. I chose the Greek Omelette that was filled with fresh spinach, feta cheese, mushrooms, olives and sun-dried tomatoes. The potatoes and toast complemented it nicely and it was filling. My friend is not a vegetarian and she enjoyed her eggs with chorizo.
As busy and crowded as the restaurant was, the service was excellent. Our server and other waitstaff were rushing around making sure everyone had what they needed. My coffee and ice water were refilled frequently.
I enjoyed Whispers Cafe and Creperie and would be happy to go again.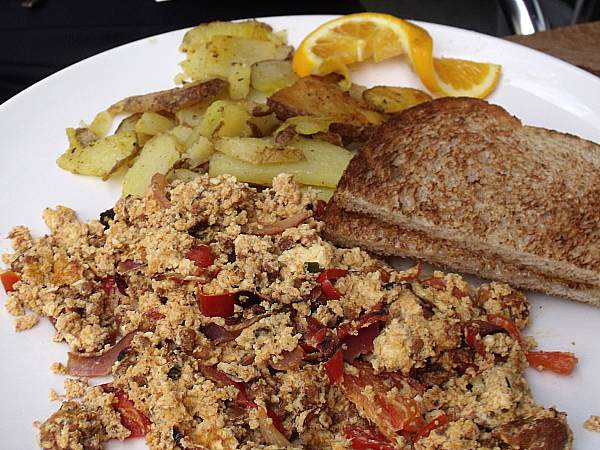 Whispers Cafe & Creperie
150 S. 2nd Street
San Jose, California 95113
408-297-2850