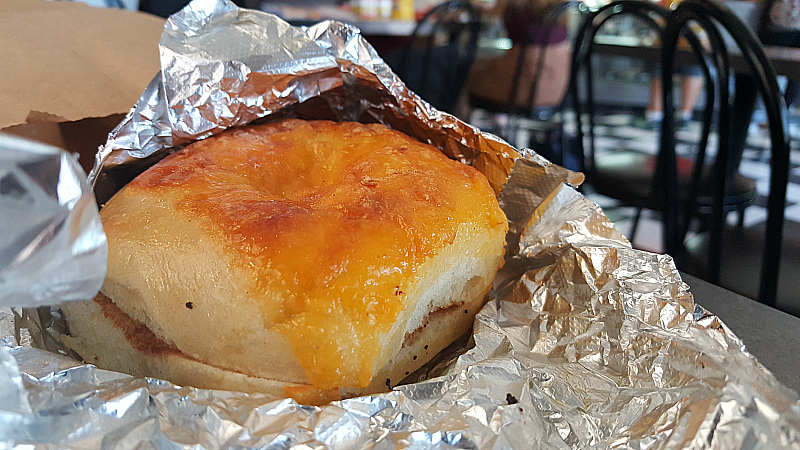 Looking for some Broadway style fun? Head to Claremont Village in sunny Southern California!
The 42nd Street Bagel Cafe has fun Broadway themed decor and delicious bagels. It's a welcoming family owned restaurant where you can hang out with friends, grab a quick bite or pick up some food to go.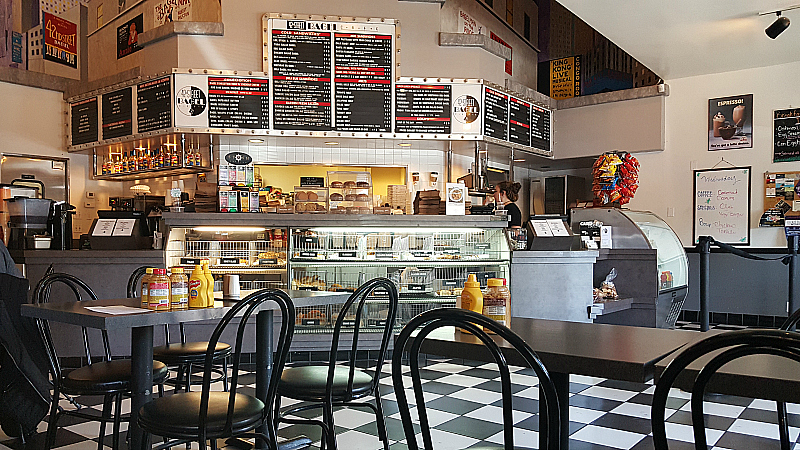 The walls are decorated with Broadway marquees with the names of popular musicals including Phantom of The Opera and Les Miserables. The menu includes a chorus line of whipped cream cheeses, star bagels, supporting bagels, scene stealing cold sandwiches and show stopping hot sandwiches.

The bagel sandwiches on the menu sounded great, but I opted for something simple. A toasted cheese bagel with butter ended up being just right for me. The bagel was really fresh with a good amount of cheese on top. The butter was served separately, so it didn't get soggy and I was able to use what I wanted.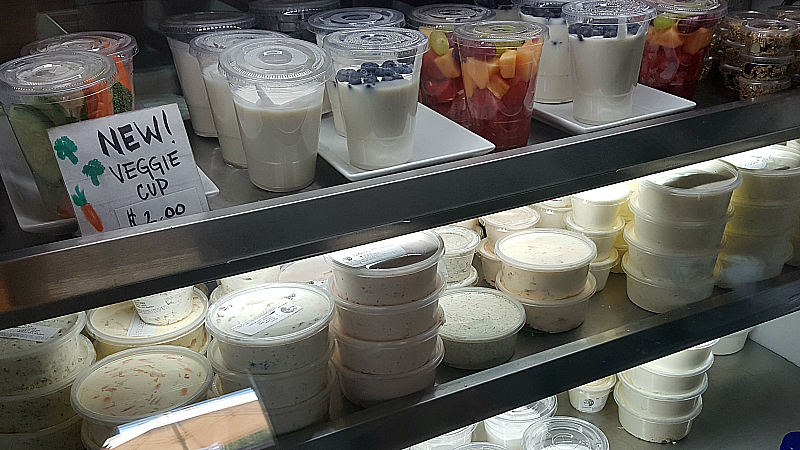 Next time I visit, I'll plan on picking up extra bagels to take home. Their flavored cream cheese selection is excellent, so, of course, I'll need some of that, too.
Service was friendly and quick. After ordering at the counter, they'll deliver your food to your indoor or patio table.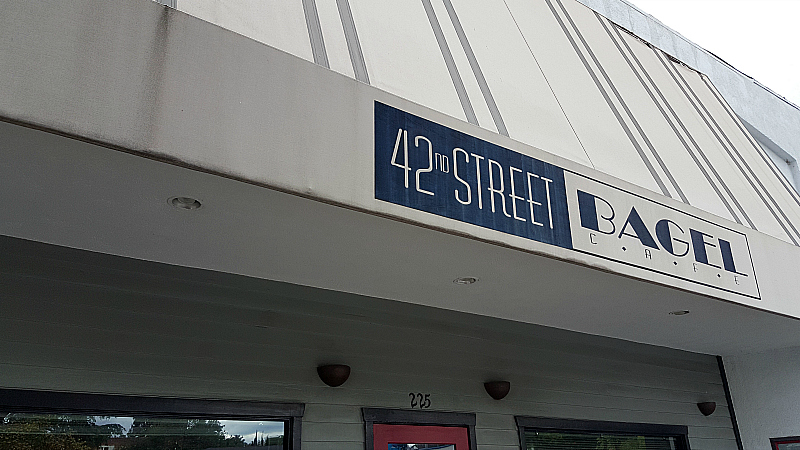 42nd St. Bagel Cafe
225 Yale Ave
Claremont, CA 91711