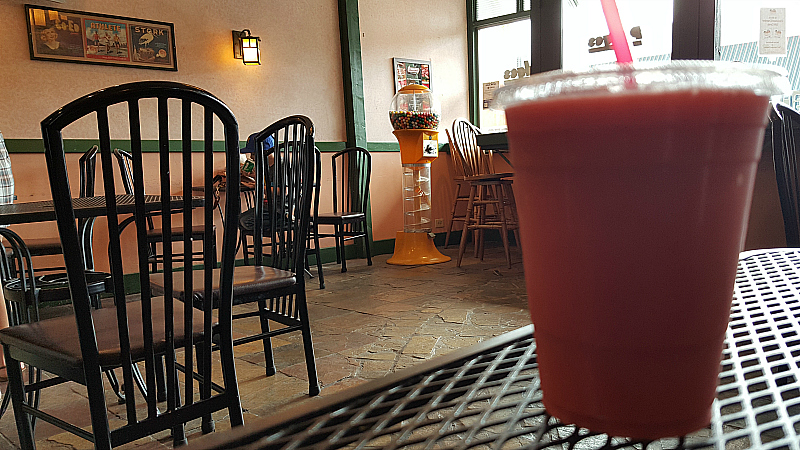 Podge's Claremont Juice Co. is a family owned restaurant located in the heart of Claremont Village. It's a cute place to stop by for a juice, smoothie or some healthy food.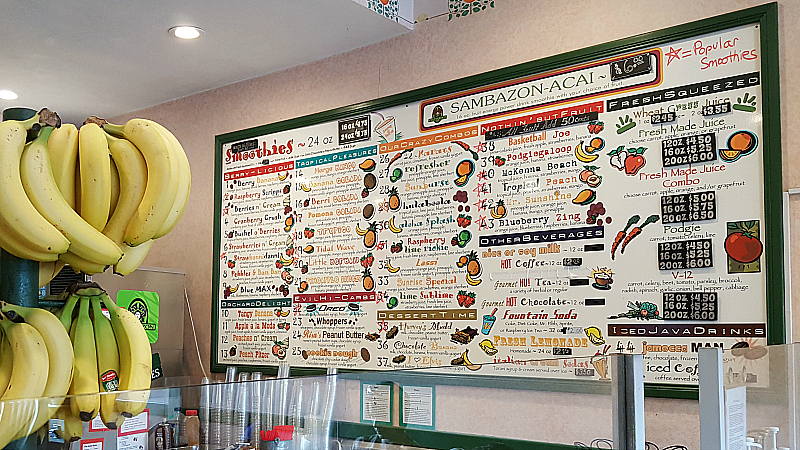 If you are looking for something quick, they have grab and go sandwiches, salads and fruit ready for purchase. Drinks and other food is made to order. Gluten-free folks will be right at home and the rest of us probably won't miss the gluten.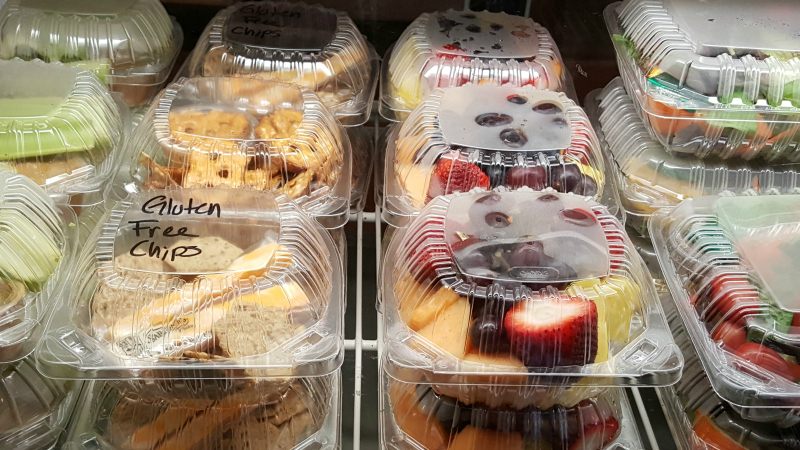 I stopped by for a mid-afternoon pick me up and had a hard time deciding what to order, since so many of the cold drinks sounded good. Did I want a juice, a fruit smoothie or something more like dessert?
Finally, I decided on a Lime Sublime smoothie that combined the sweetness of strawberries with the tart kick of lime. It was a great pick for me and just perfect for an afternoon treat.
I sat at an indoor table before heading out to explore more of Claremont Village. They also have a couple of pet friendly tables out in front.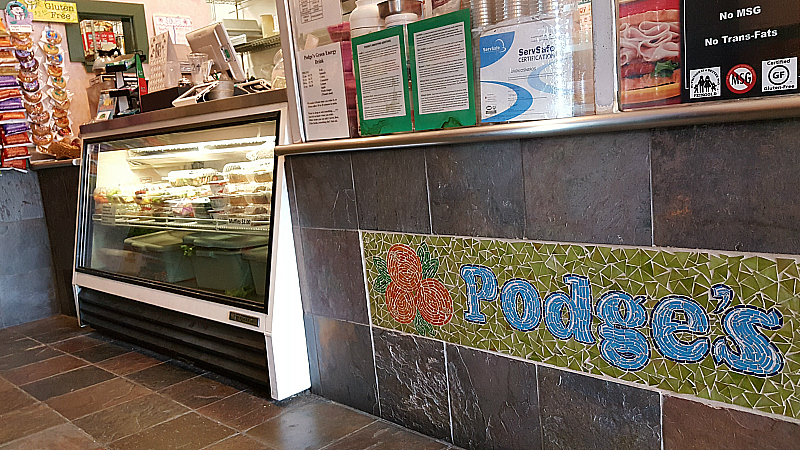 Podge's Claremont Juice Co. is a friendly place with an extensive menu. I liked my Lime Sublime smoothie and would like to try a whole lot of their other drinks.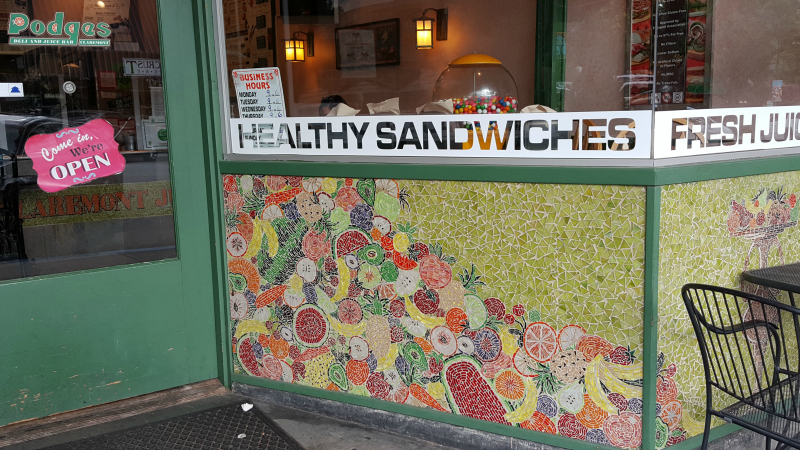 Podge's Claremont Juice Co.
Claremont Village
124 Yale Ave
Claremont, CA 91711