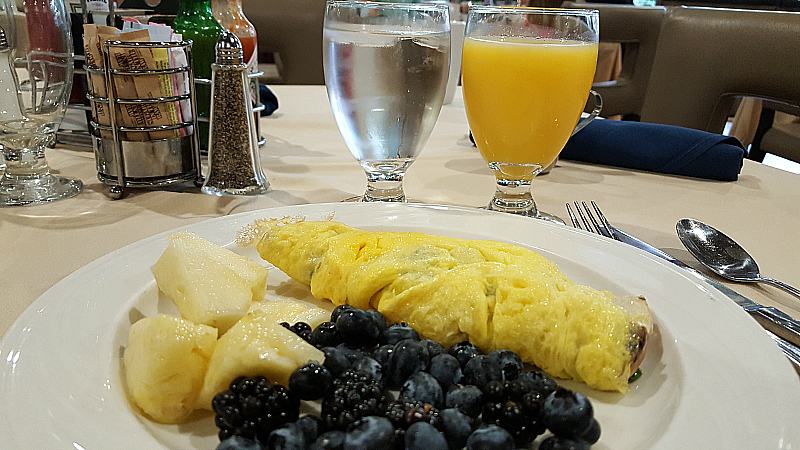 The Orchard
Hilton often has good restaurants at their hotels, so I was happy to find The Orchard DoubleTree Claremont restaurant.
The Orchard is a full service restaurant and lounge at the DoubleTree Claremont Hotel. They are open daily from 6am until 10:30pm.
In addition to the regular breakfast menu, they offer an American Breakfast Buffet. I'm pretty sure everyone who was there when I was also chose the buffet.
Breakfast at the DoubleTree Claremont Restaurant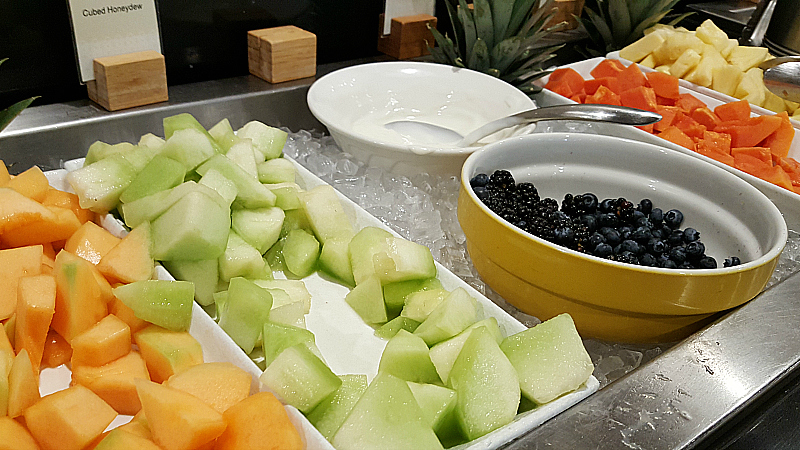 The buffet has a whole lot of tasty options. There are breads, pastries, cereal, fruit, yogurt, hot dishes and an omelette station and waffle station. Juice, coffee, Tazo tea, milk and milk-alternatives are included.
They have a good variety of sweeteners and flavors for the drinks. Specialty coffees are available for an extra fee.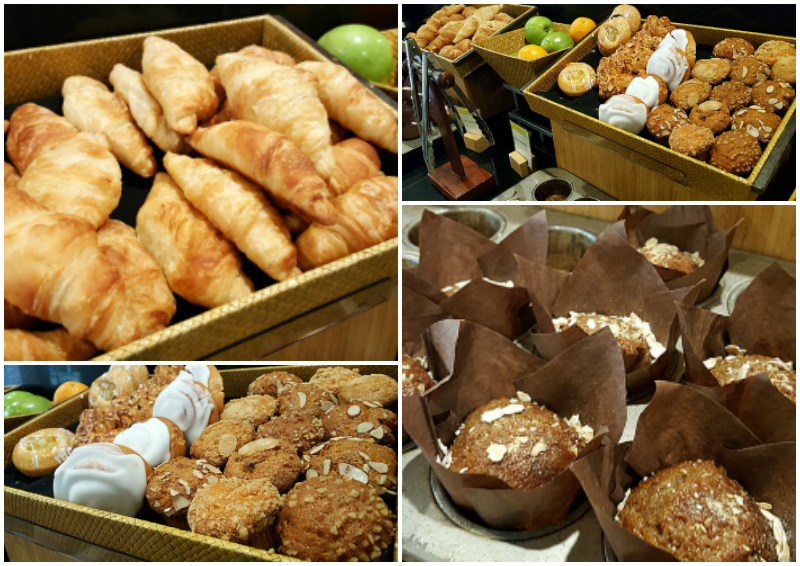 The hotel attracts a combination of families and business travelers. The food selection works well for children and adults.
There were plenty of vegetarian options for me and lots of meat for others.
After checking out the spread, I decided on a made to order omelette with spinach, mushrooms and onion. I then filled my plate with fresh pineapple, blueberries and blackberries.
Staff did a good job of clearing plates away and refilling beverages. It was a pleasant and convenient place to eat, since the experience was a cross between a self-service buffet and a full-service restaurant.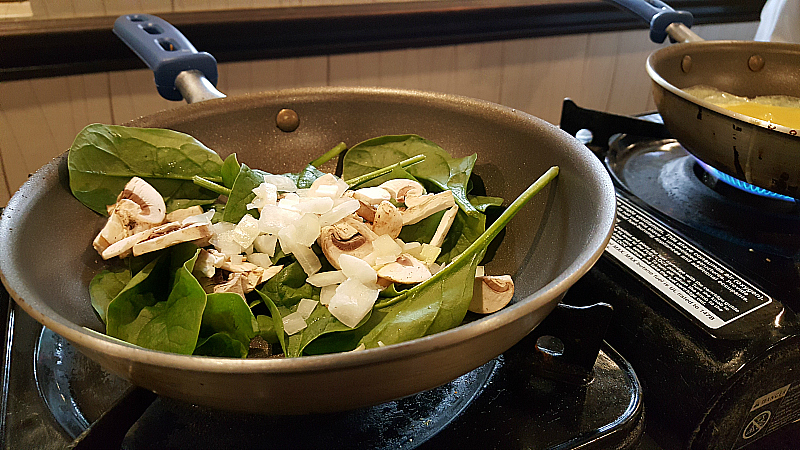 The Orchard has indoor tables and outdoor patio tables. There are decorative fire pits and heaters on the patio that are turned on in the evening.
This is a beautiful place to relax with food and a drink at night or during the day.
I enjoyed my stay, so am looking forward to visiting this hotel again.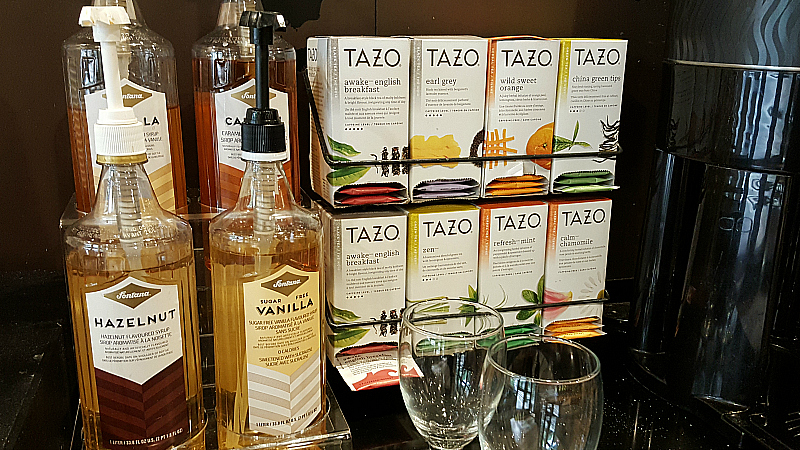 The Orchard
DoubleTree by Hilton Claremont
555 W Foothill Blvd
Claremont, CA 91711
Check out my other food travel articles, so you can plan your next adventure. Then, take advantage of these Claremont hotel deals.