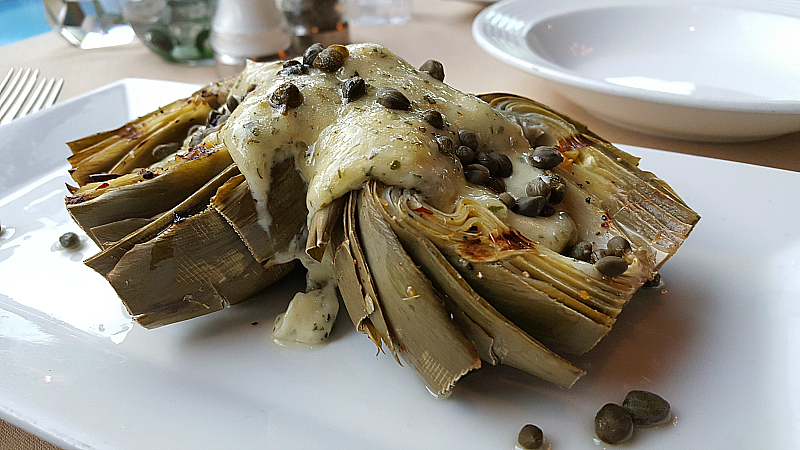 Anton & Michel
Carmel by The Sea is home to an amazing array of fine dining options. Anton & Michel was a highlight of this visit! Each time I come to Carmel, I seem to discover a new to me hidden gem. And this was it.
Chef Mark Simpson has crafted a menu that combines familiar flavors in exciting ways. Staff is friendly and knowledgeable. The decor is beautiful, so it creates a lovely atmosphere that enhances the whole experience.
An added bonus is that the prices are lower than I'm accustomed to at similar quality restaurants in Southern California.
Chef Mark Simpson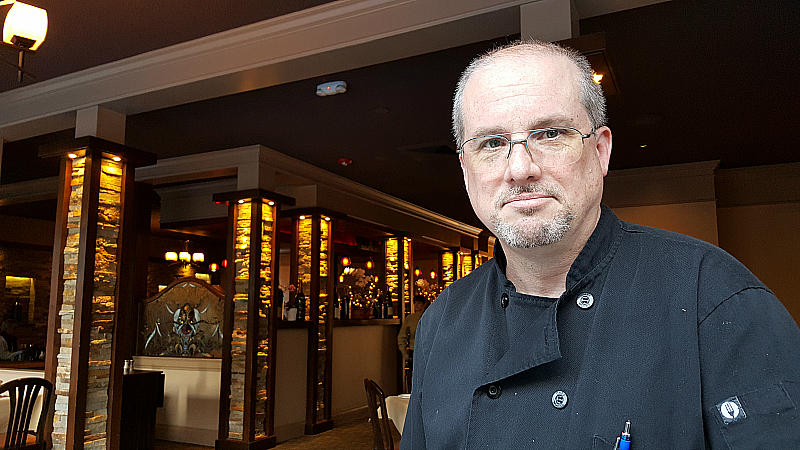 We had a lovely window table with a view of the courtyard garden. There is a beautiful fireplace in one of the dining rooms and some nice cozy tables.
I'd recommend making a reservation in advance and letting them know, if you have a table preference.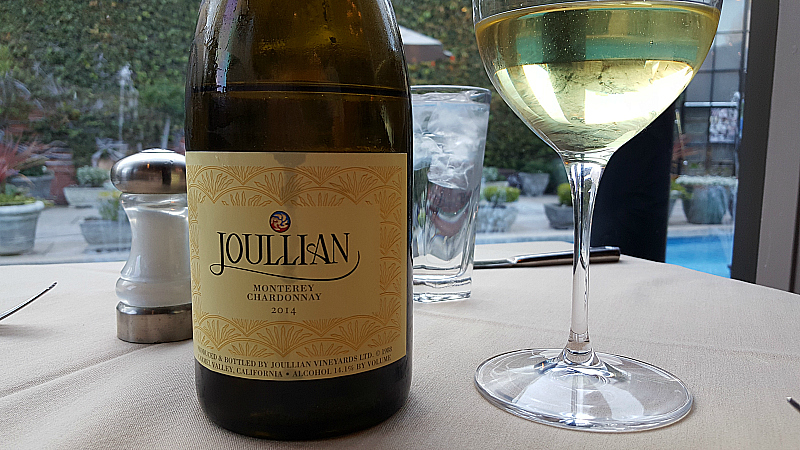 The specialty of the house is a rack of lamb. You can order a 3 course dinner for two that is prepared tableside – Caesar salad, rack of lamb and a flaming dessert.
This would be a nice treat for a special occasion.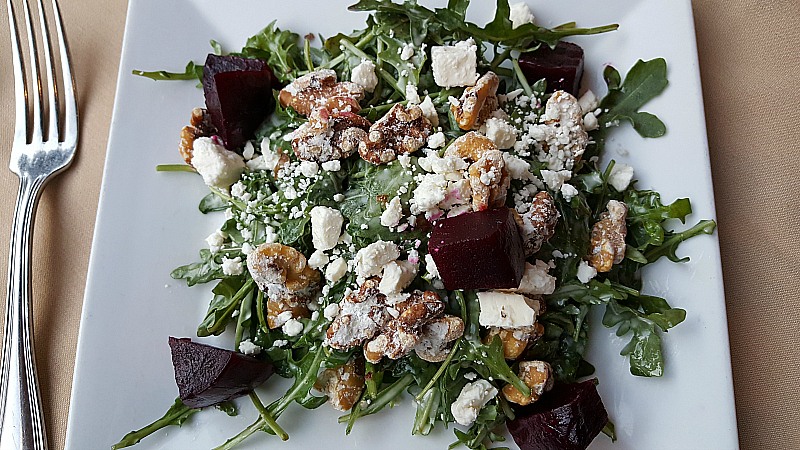 As a vegetarian and someone who likes to try a variety of dishes, I'm often drawn to appetizers, salads and sides. That turned out to be an excellent way for me to dine at Anton & Michel.
Monterey County is known for their artichokes, so I was hoping to find some good ones on this trip.
The grilled Castroville artichoke with capers and a garlic mint aioli was quite amazing.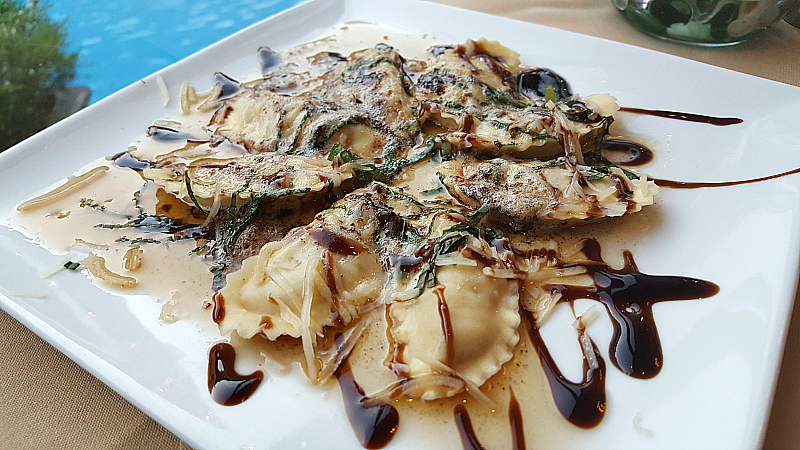 We also had a Roasted Beet and Feta salad, Wild Mushroom Risotto and Fig and Gorgonzola Ravioli.
I've had similar dishes elsewhere, but there was a little something extra in each of these dishes that elevated the flavors and made them unique. Hence, everything was perfect.
Tableside Flambe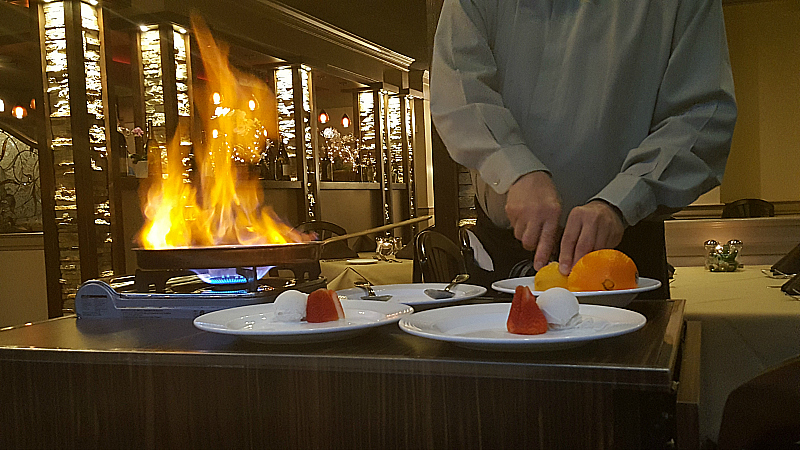 We didn't really need dessert, but had to get it anyways just for the fun of a tableside flaming dessert.
The Crepes Suzette with fresh citrus was delicious. They also offer Bananas Foster and Cherries Jubilee.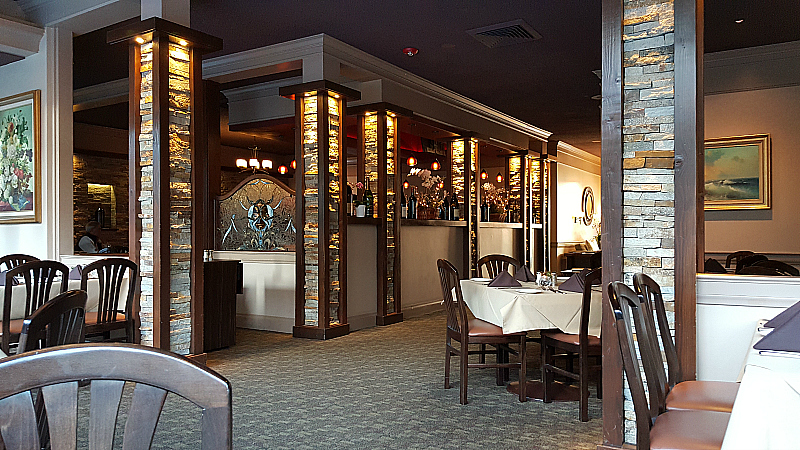 Street parking is free. I found a convenient space without any trouble.
Anton & Michel is a wonderful restaurant for lunch and dinner. They also offer small bites in their lounge and brunch specials for holidays.
I enjoyed everything about Anton & Michel Restaurant in Carmel by The Sea!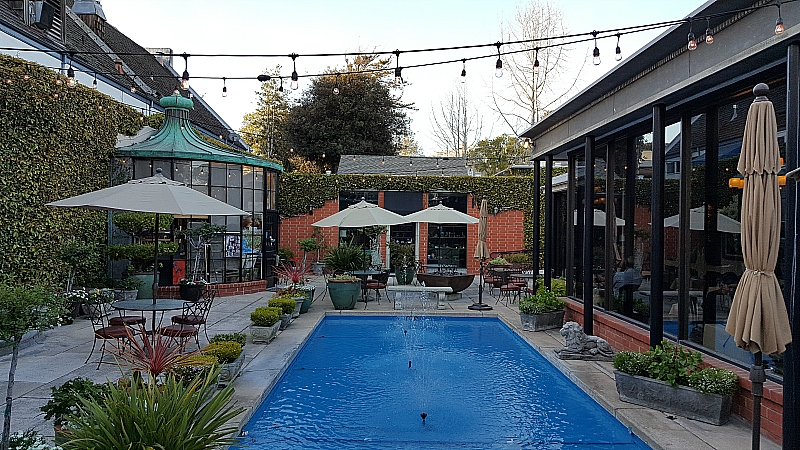 Anton & Michel
Mission St & 7th Ave
Carmel-By-The-Sea, CA 93921
Check out my other food travel articles, so you can plan your next adventure. Then, take advantage of these great Monterey County hotel deals.