Fisherman's Wharf: Peter B's Brewpub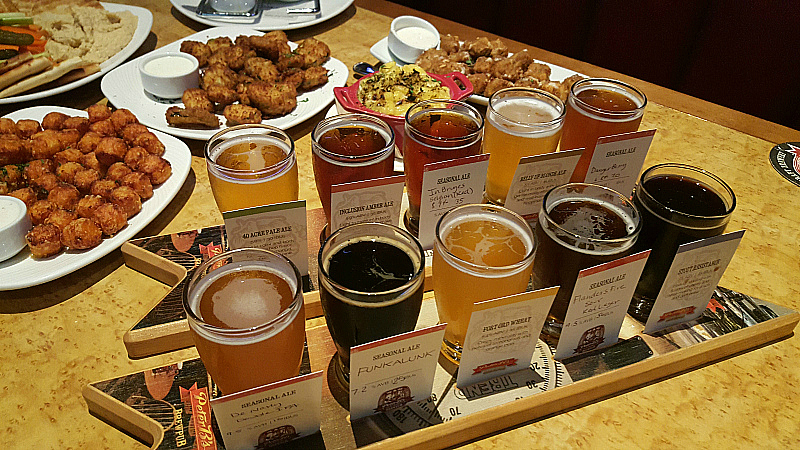 If you are a fan of craft beer and tasty pub food, Peter B's Brewpub is the place to visit when you're in Monterey!
Peter B's has been crafting beer onsite for over two decades.
They began perfecting their art long before the recent surge in new brewery start ups.
The brewpub is located at the Portola Hotel at Old Fisherman's Wharf in Monterey.
I enjoyed a relaxing day at the Salvador Dali art gallery and the Wharf before heading into the pub.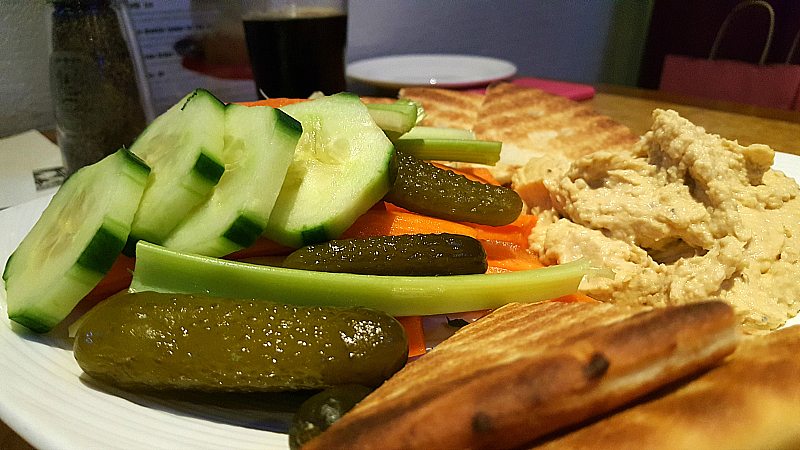 We planned on ordering dinner, but then we saw the happy hour menu and appetizers.
There were so many good choices that we decided to order a variety of appetizers to share instead of committing to a single entree.
Also, the prices in general are lower than I'm used to at similar restaurants in my area and the happy hour prices are even better.
Happy Hour Appetizers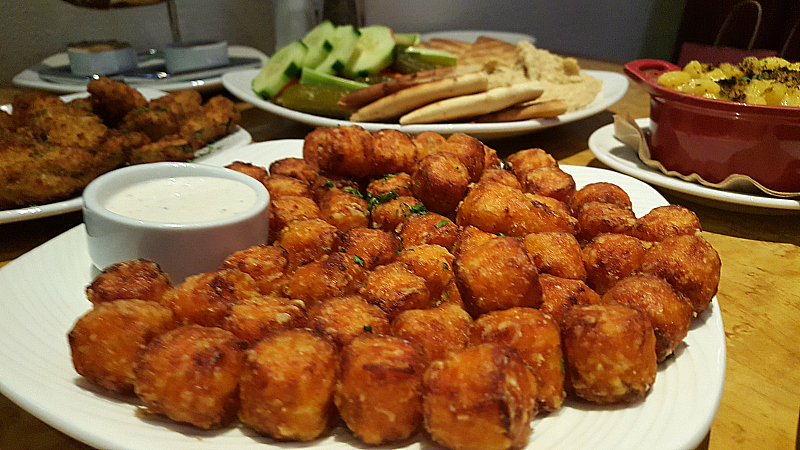 The current pint special was a $3 Majority Rules Porter, which ended up being my favorite (rich and chocolatey!).
Generously poured tasting flights are $10.
We ordered two flights to try out most of the current varieties.
Our server was knowledgeable and able to describe each type.
It was also helpful to have the tasters labeled to help us remember favorites.
I ended up purchasing growlers of Majority Rules Porter and Stout Resistance to take home with me.
Tasting Flights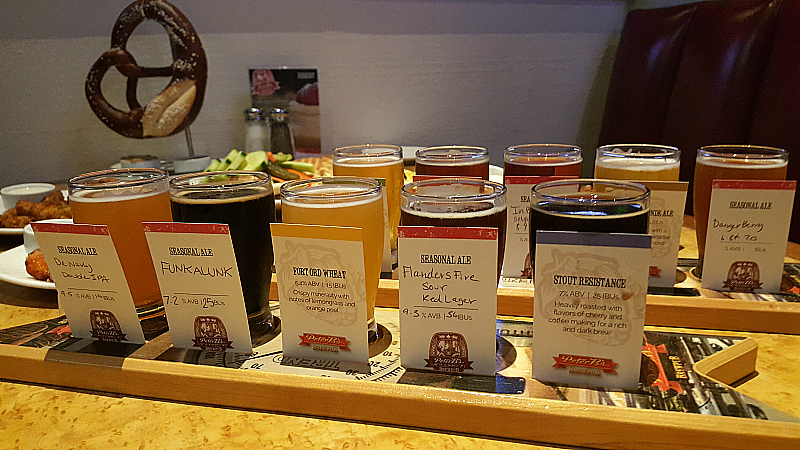 Appetizers
Tasty appetizers included:
Yes, this was way too much food for two, but I don't regret ordering it.
Everything was wonderful and we packed up the leftovers to go.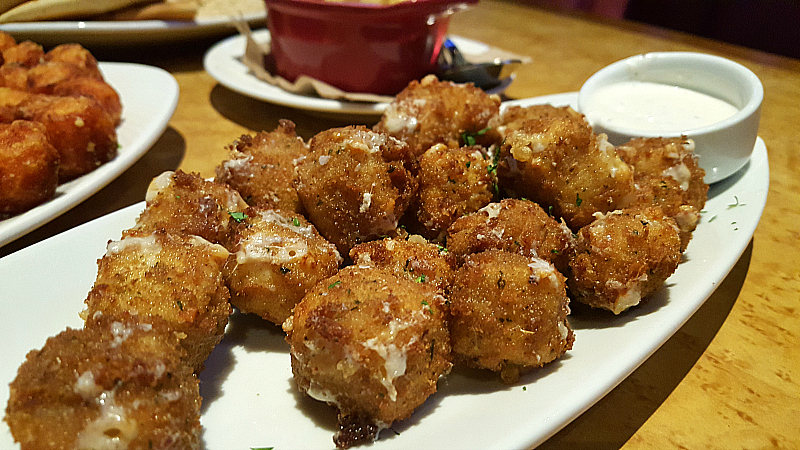 If you are looking for an entree, the burgers, salads and fish and chips we saw pass by our table looked great.
They also have a kids menu for children under 12.
Complimentary popcorn from an old style popcorn maker is available in the bar.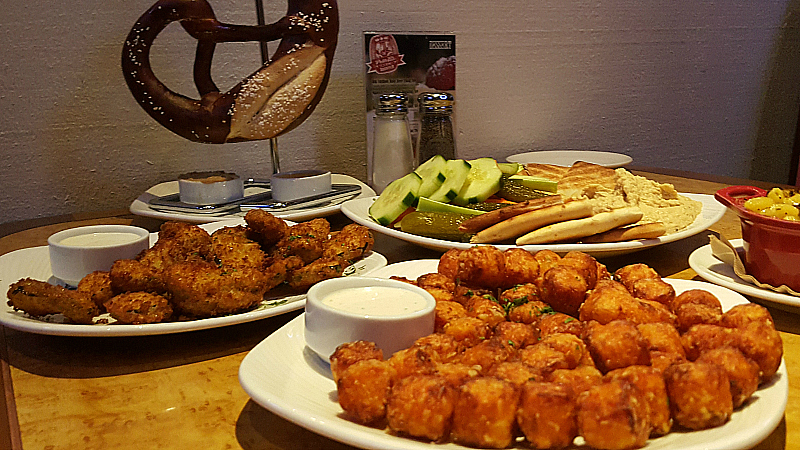 Reservations are recommended, if you have a big party or if you want to arrive during peak hours.
There is seating in the dining room, the bar and outside on the patio.
I had a great experience at Peter B's.
The food, drinks and service were exceptional. If I lived in the area, I could easily become a regular.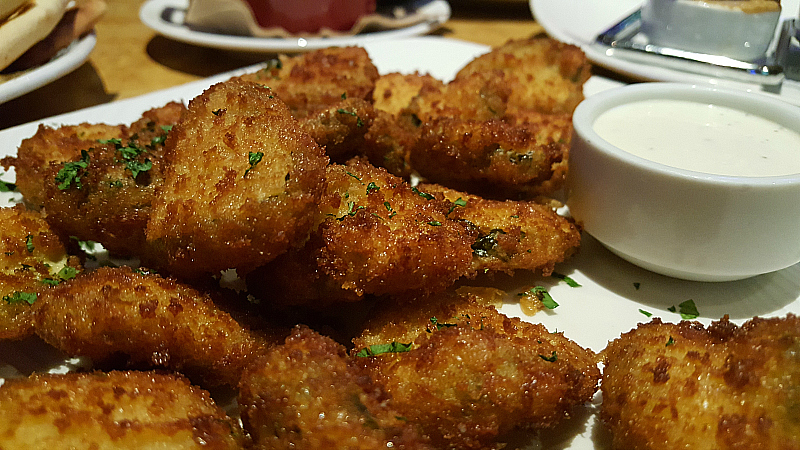 Peter B's Brewpub
2 Portola Plaza
Monterey, CA 93940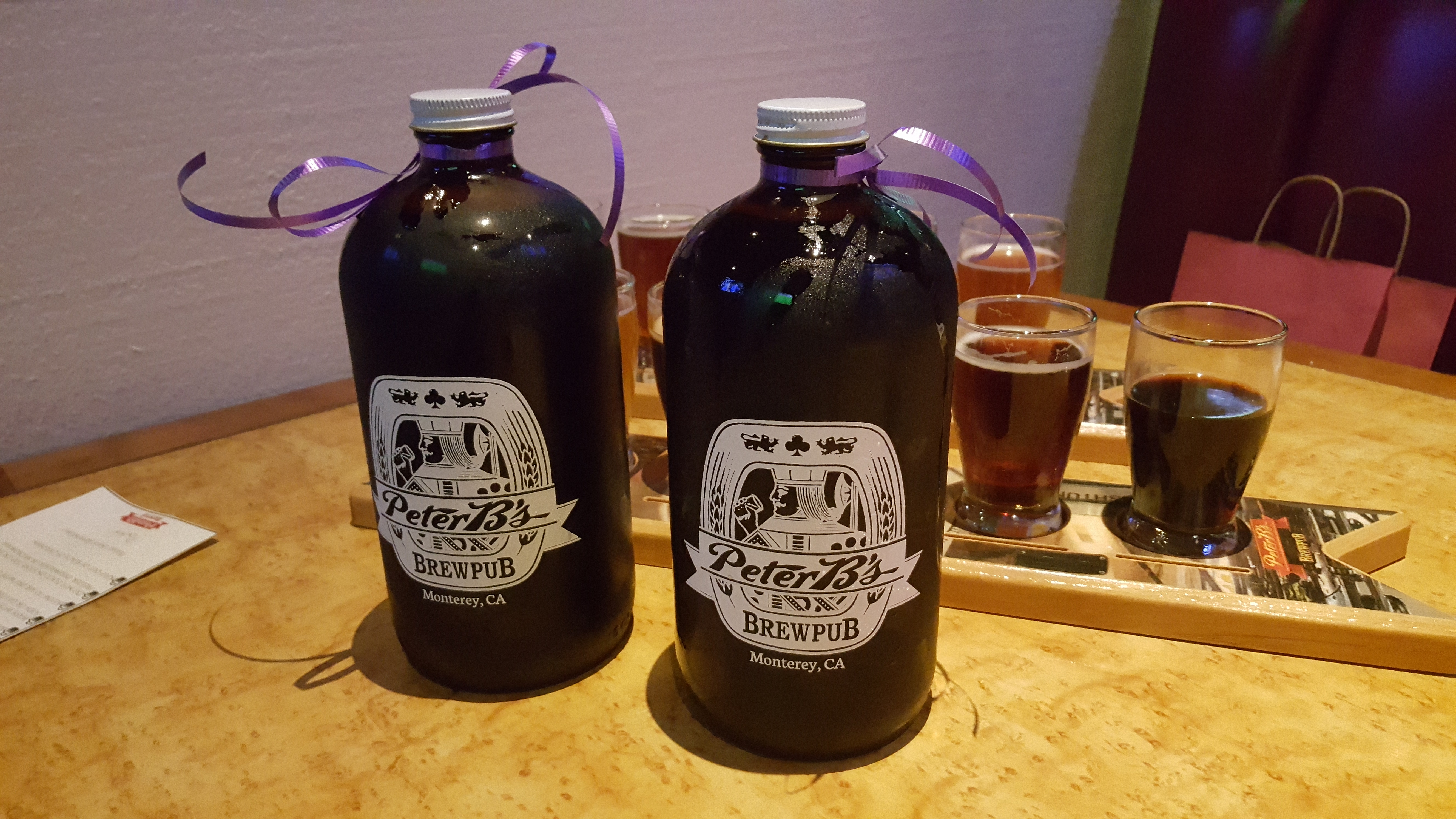 More from Mama Likes To Cook
California Breweries
Beer Recipes
Wineries in California
Shopping Tips
For a beautiful assortment of kitchen necessities and food gifts for the whole family, check out the deals at these online stores.
Are you ready to have some delicious fun in the kitchen?