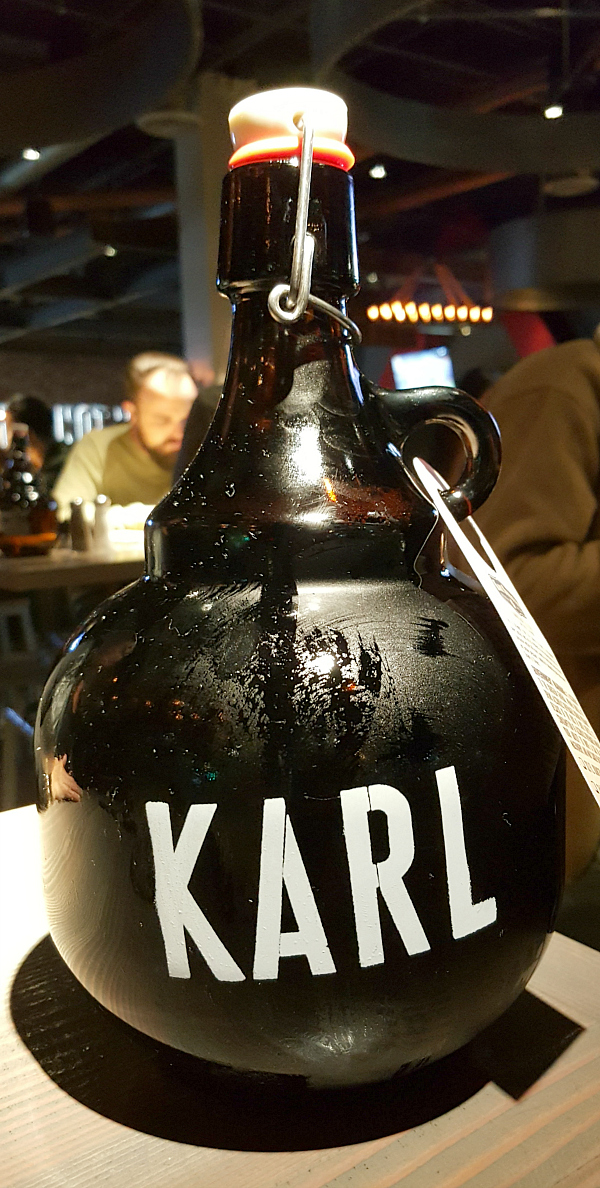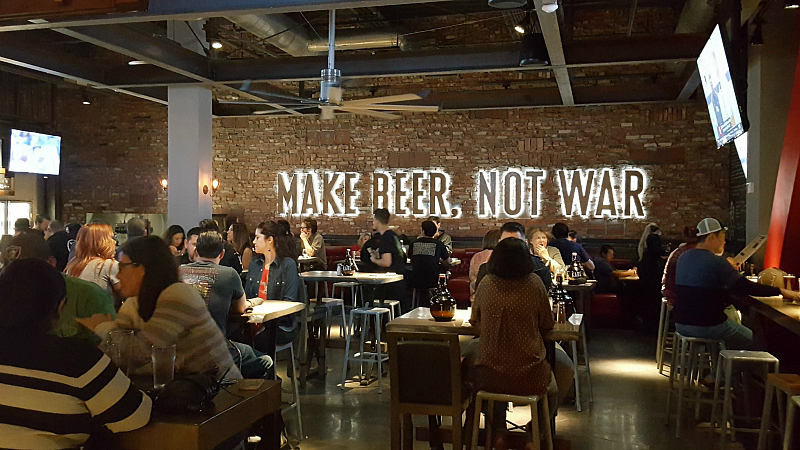 Breweries are often a great choice for dinner, since atmosphere, food and drink are often a priority. That is exactly what I found at Karl Strauss Anaheim.
The Brewing Company was busy when we arrived, so we had about a 10 minute wait for a table. Since it's located across from Angel Stadium and near the Honda Center and The Grove, crowds arrive before and after sporting events and concerts. For us, it was definitely worth a little wait.
We ordered a few vegetarian dishes to share. The salad with roasted butternut squash was really good and I always love mac n' cheese.
Naturally, we also sampled some of their famous craft beers. One sip of the Chocolate Peanut Butter Cup Porter and I knew I needed to buy a growler of it to take home.
I used part of it in my Beer Roasted Asparagus recipe. This is a seasonal brew, but I'm hoping I'll be able to find it there again.