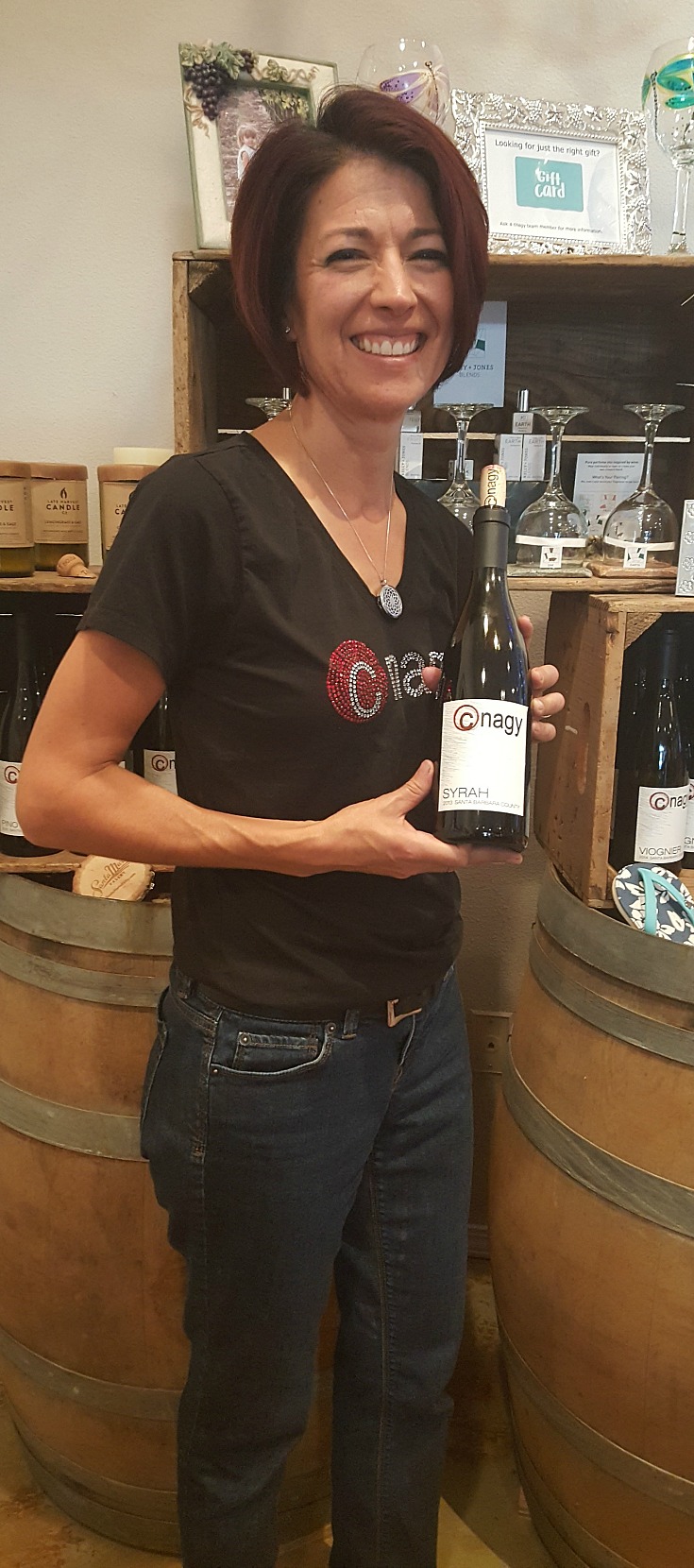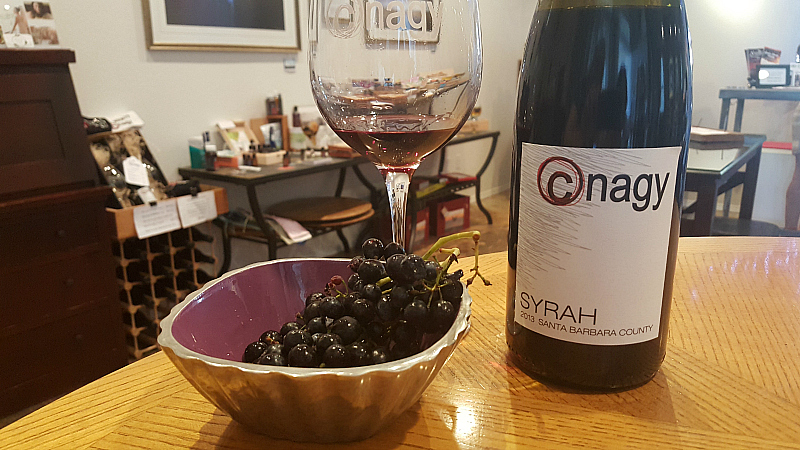 The Nagy Wines tasting room is a friendly place with small town charm. It's located in Old Town Orcutt, which is an unincorporated area just south of Santa Maria.
This is a nice place to walk, shop, taste and eat, so you'll want to come back again and again.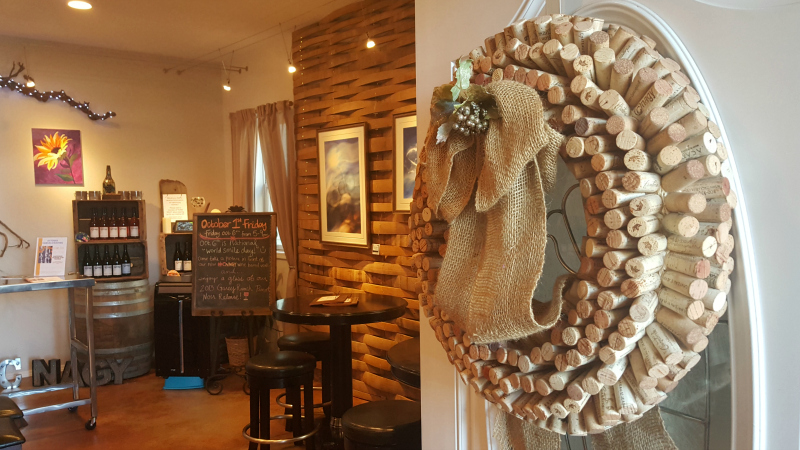 Nagy Wines
Cnagy is owned by Clarissa Nagy. I was happy that she was there for my tasting, so I was able to ask a whole lot of questions and see her passion for wine in person.
Her background and education is in food. When she entered the workforce, she realized that food, wine and flavors go hand in hand.
While working in the wine industry, she met the man who would become her husband. They created a barrel of Viognier as a wedding wine and their guests loved it. Soon after, she began her new career as business owner and winemaker.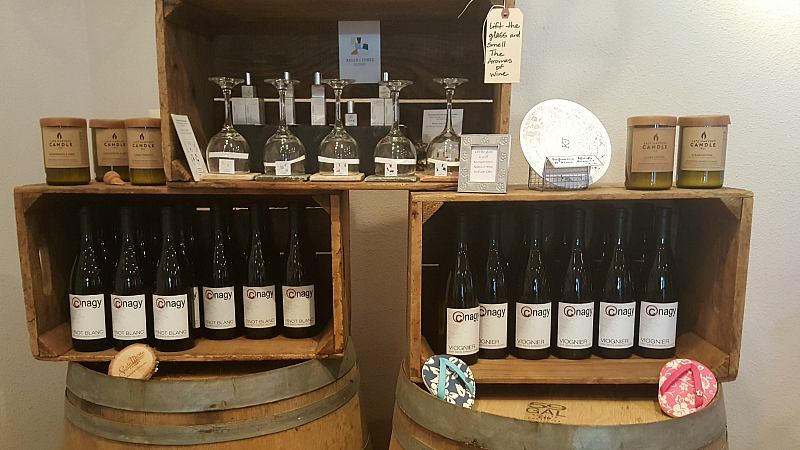 The wine is produced in small batches with great attention paid to the flavor. Pinot Noir is one of their more popular wines and more is produced than other varieties. Regulars like to purchase it by the case.
Two of my favorites were the 2014 Viognier and the 2013 Syrah. There are obvious differences in the taste, but they both have a similar buttery quality. I learned that they are grown next to each other, so their growing conditions contribute to their flavor profiles.
Tasting Room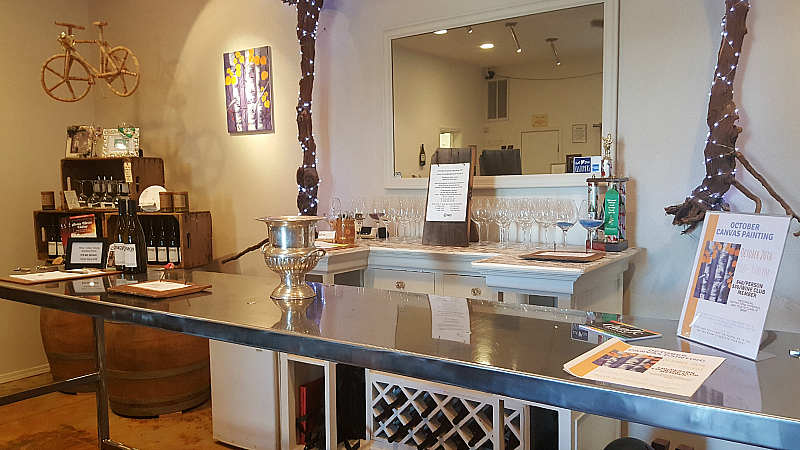 At cnagy, Syrah is served in a Rhone wine glass. Others are served in Burgundy glasses. I did a side by side comparison of the Syrah in both glass shapes and it made a noticeable difference.
The wine went from "ok" to excellent just by using the correct glass. As it is harvest time, I was able to taste fresh Syrah grapes, which were delicious.
I enjoyed my tasting at cnagy and found some new favorites. It's always a pleasure to meet a woman who has created a successful business that taps into her skills and passions.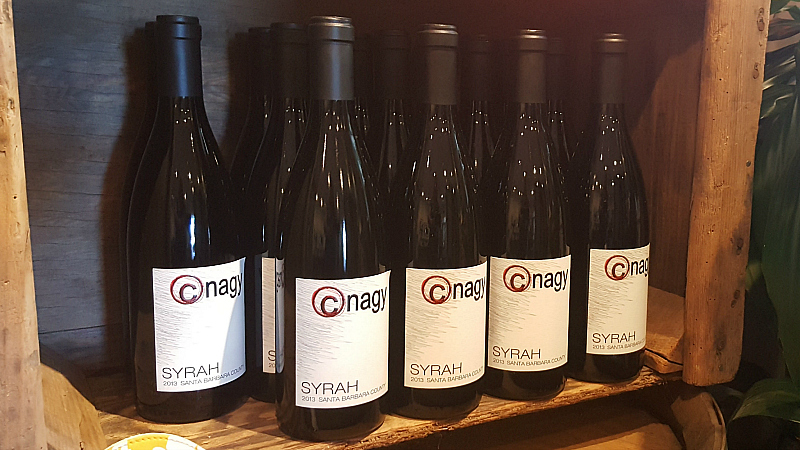 C Nagy Tasting Room
145 S Gray Street #103
Orcutt, CA 93455
Clarissa Nagy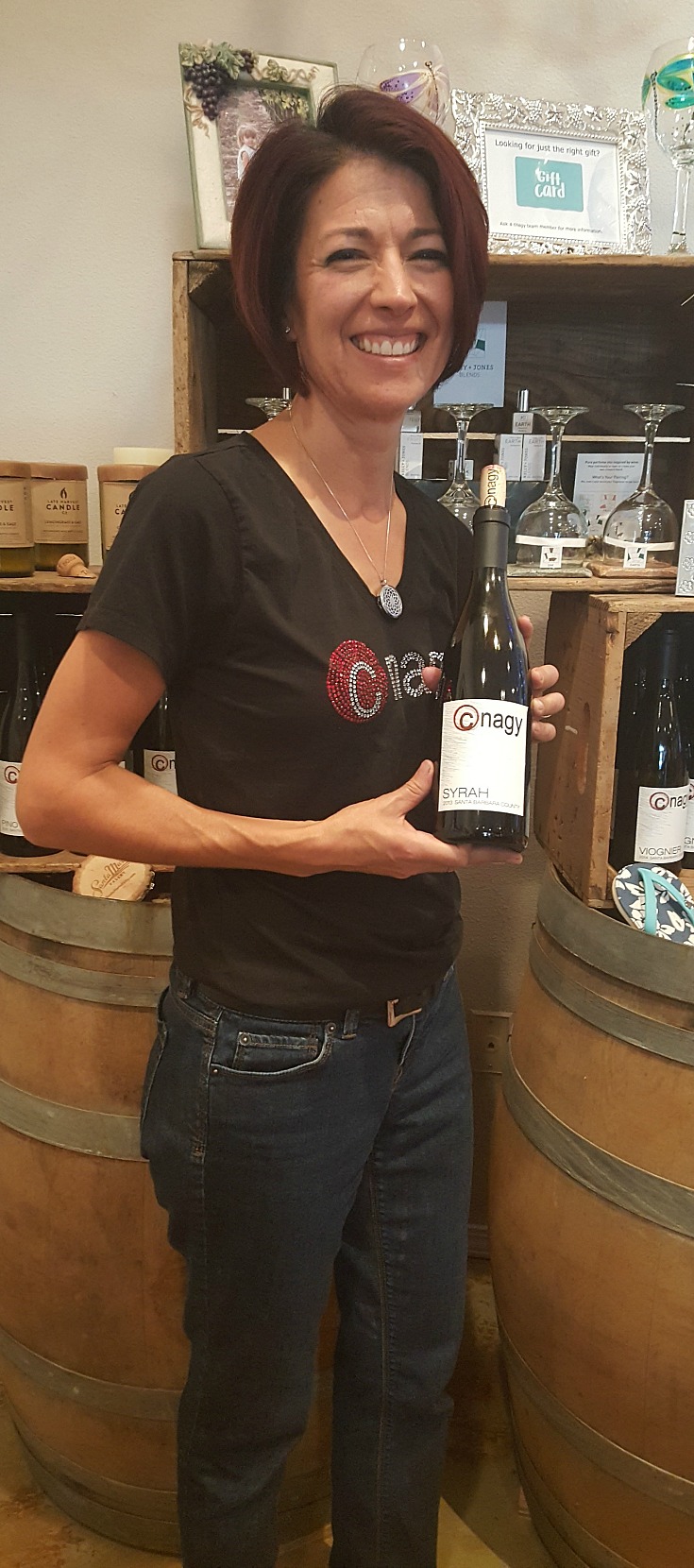 Check out my other wine tasting articles, so you can plan your next adventure.