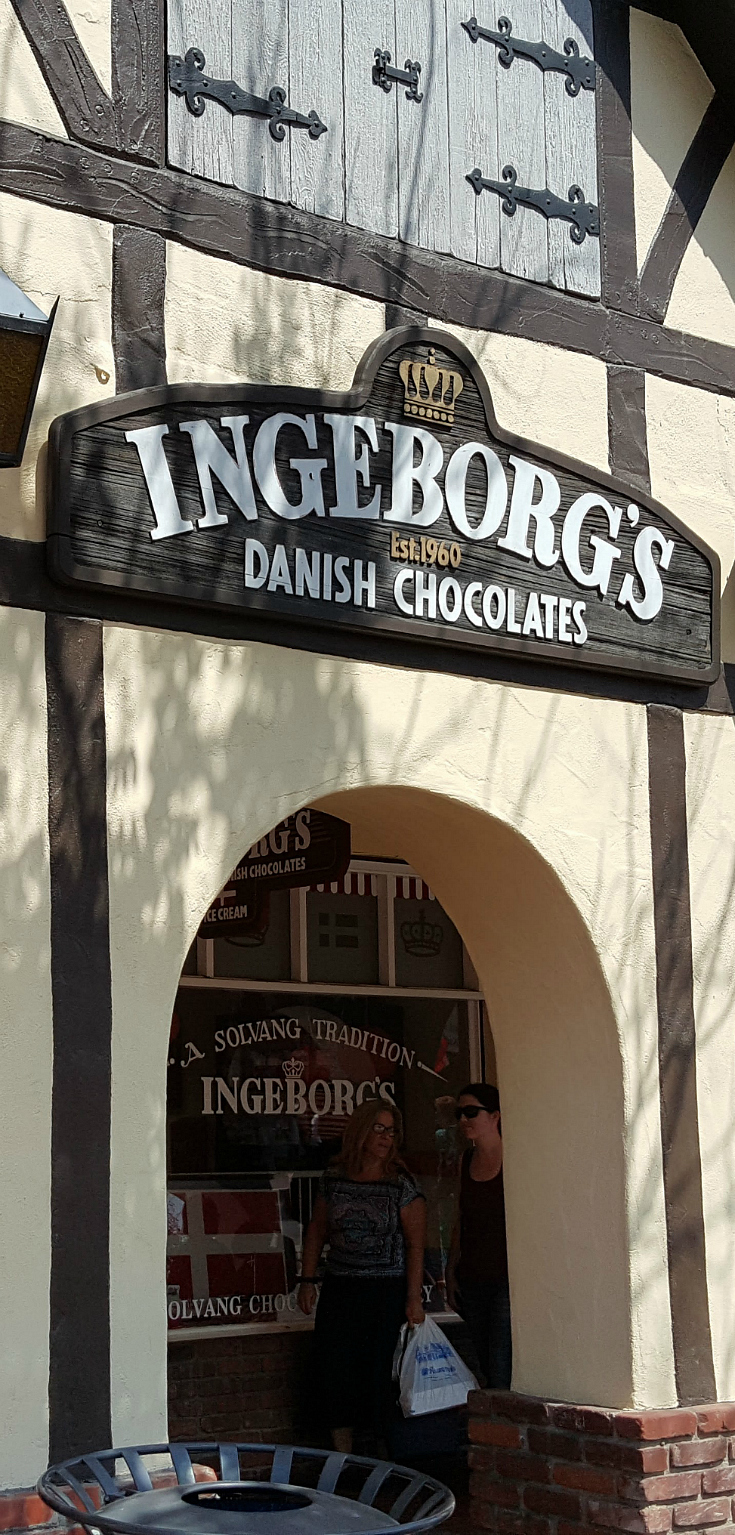 Solvang Ingeborgs Danish Chocolate Shop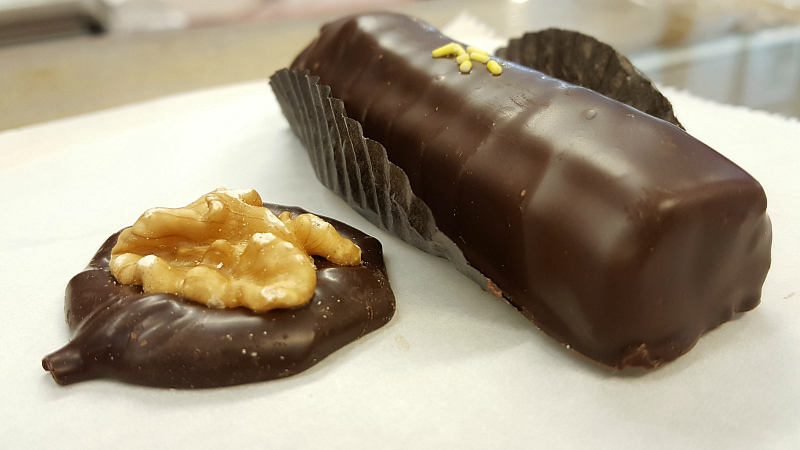 Ingeborgs Danish Chocolate Factory is the real deal, so you'll want to add it to your Solvang itinerary.
They handcraft authentic Danish treats in the factory at the back of the shop.
I remember stopping in for chocolate when I went to Solvang as a child a few decades ago and the shop still has the same magical feel as it did back then.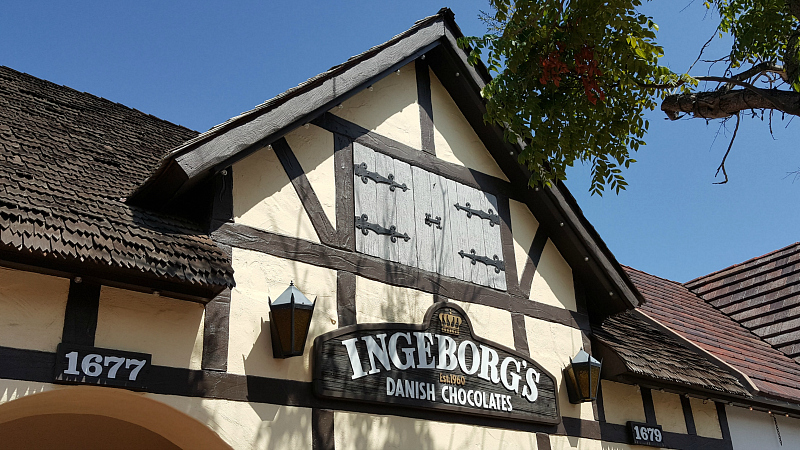 Many years ago, Ingeborg Larsen owned a chocolate shop in Copenhagen, Denmark.
She moved to the United States and brought her chocolate making skills to Solvang.
Ingeborg and her sister, Carla, opened up Ingeborg's in 1961.
Her original recipes are still in use and chocolates are still made by hand.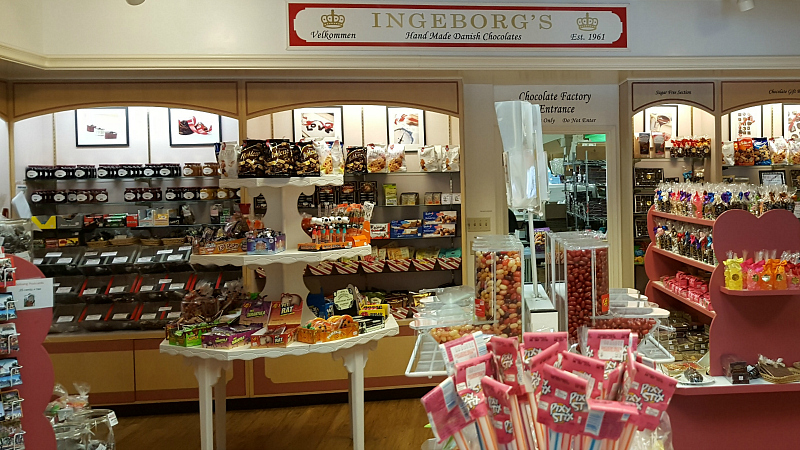 The shop still carries handmade chocolate and they've also expanded to carry a wide variety of other sweet treats.
Some of the packaged candies come from Denmark and elsewhere in Europe.
You'll see a lot of novelty items that are great for kids and for those of us who remember the fun retro candy we had as kids.
There really is something for everyone.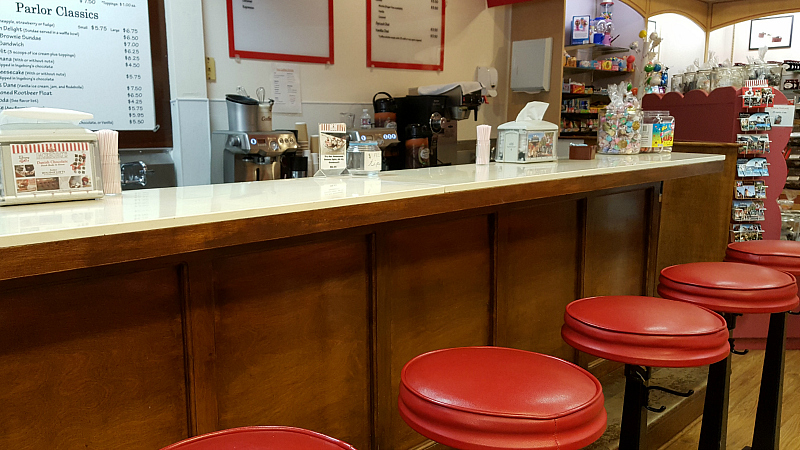 At the ice cream counter, you can order a simple scoop or a fun ice cream or gelato creation.
You can take it to go or relax for a bit and eat ice cream while surrounded by Danish chocolates.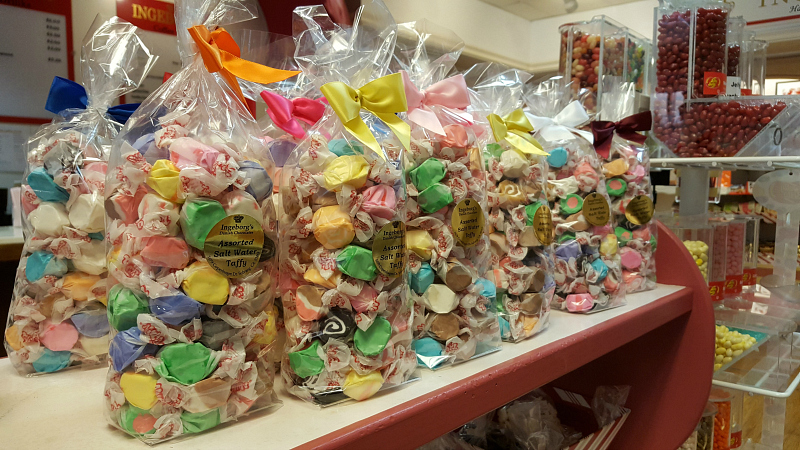 I "had" to sample a variety of chocolates.
I think my favorite was the dark chocolate marzipan that was full of flavor, but not too sugary.
Some of the candy is already packaged in boxes and bags.
You can also have them put together your own personal assortment from the candy case.
What would you like to eat at Ingeborg's Danish Chocolate Factory?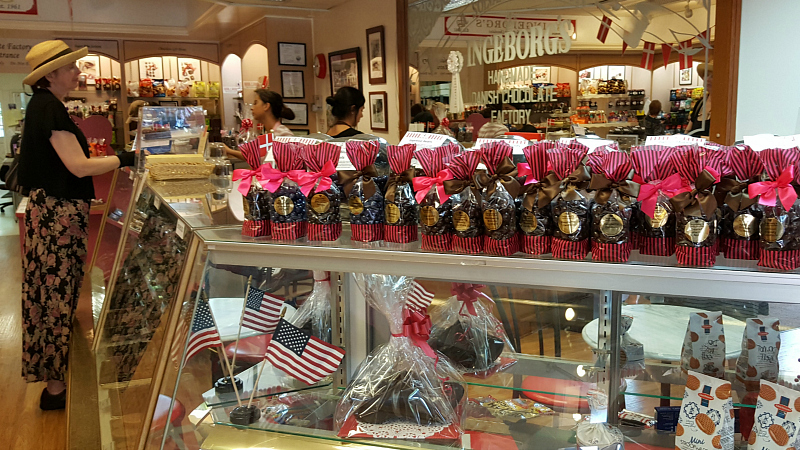 Ingeborgs Danish Chocolates
1679 Copenhagen Drive
Solvang, CA 93463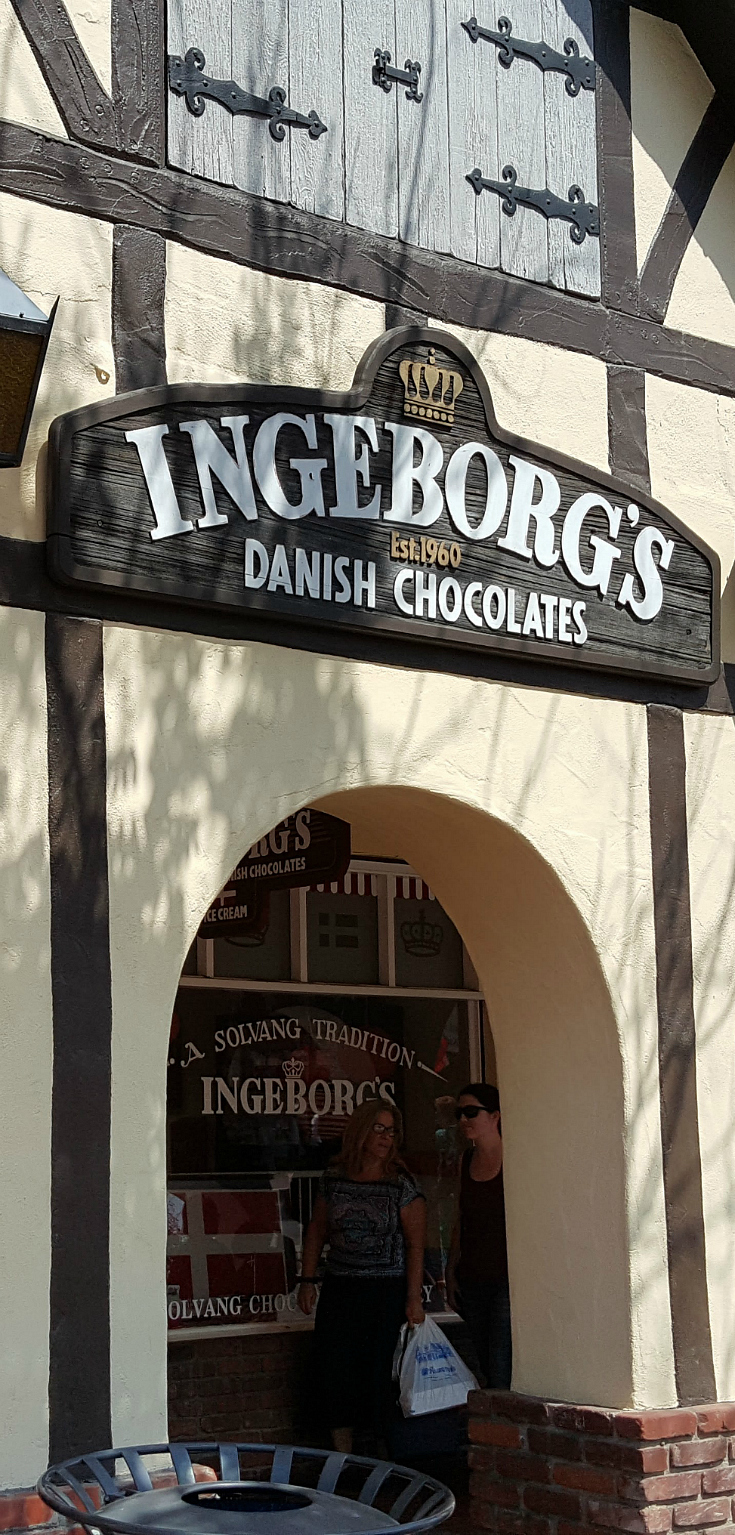 More from Mama Likes to Cook
Authentic Danish Recipe
Solvang Restaurants, Food & Drink
Solvang Events
Lodging Near Solvang
Solvang Activities
Happy travels!