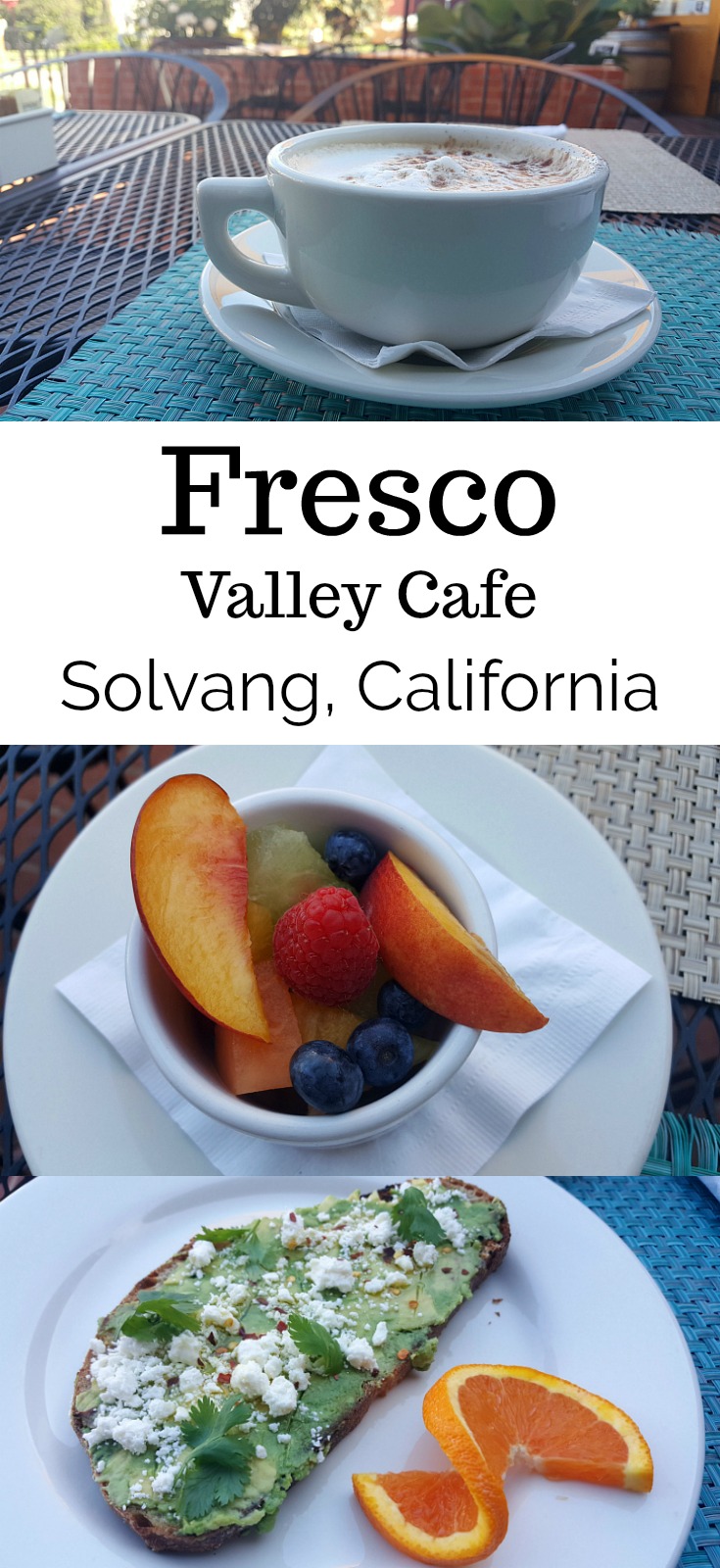 Solvang's Fresco Valley Cafe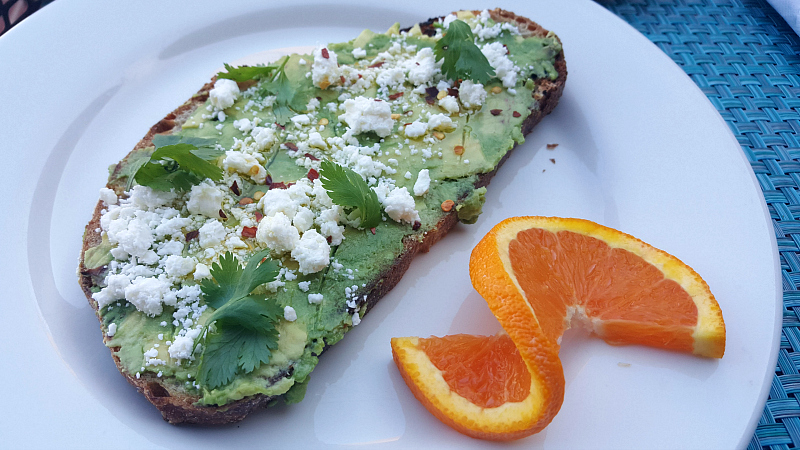 When you are in Solvang, Fresco Valley Cafe is a wonderful spot to relax and enjoy a meal.
The restaurant is located in downtown Solvang near the amphitheater.
They've got indoor seating and an outdoor garden patio.
It was a beautiful morning when I was there, so, of course, I chose a table outside.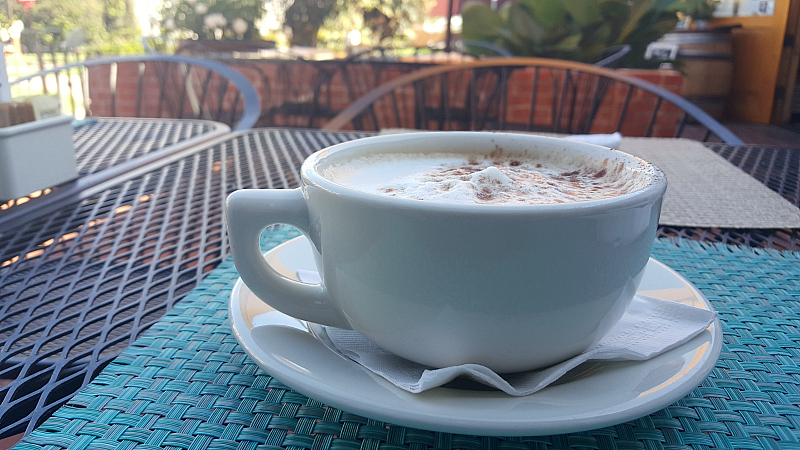 The cafe is open daily from 8:30am until 3pm.
This is a lovely spot for breakfast, lunch or even just a cup of coffee.
They make good use of fresh, local ingredients and adjust their menu seasonally.
In addition to the regular menu, they post daily specials on a chalkboard.
Granola, quiche, soup, sauces and baked goods are made in house.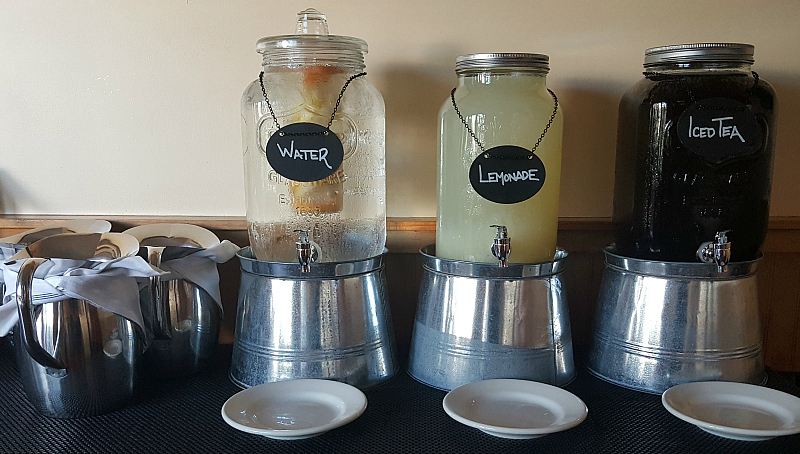 This is a fast casual restaurant, so guests order at the counter and then take a seat.
A server brought out my order and checked on me throughout the meal to see if anything else was needed.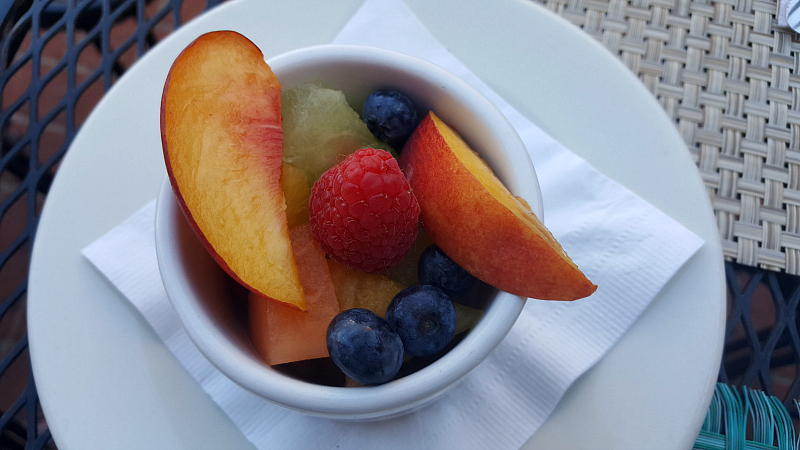 I ordered one of the specials of the day, Mediterranean avocado toast that was topped with feta cheese, and a bowl of fresh fruit.
That and a warm mocha latte was the perfect way to start my day.
Their other meals looked great, too.
They have gluten free bread available for toast and sandwiches, so let your server know if that's what you prefer.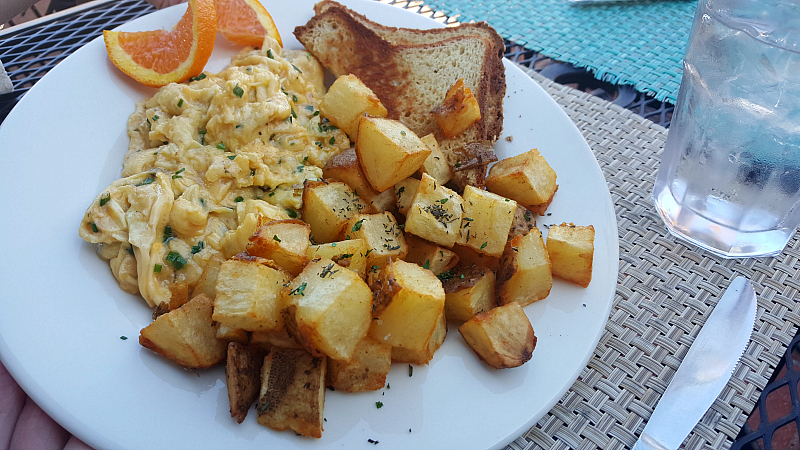 Fresco Valley Cafe is family owned and they've created a comfortable atmosphere that makes guests feel like family.
The food and overall dining experience were satisfying. I'd be happy to return again.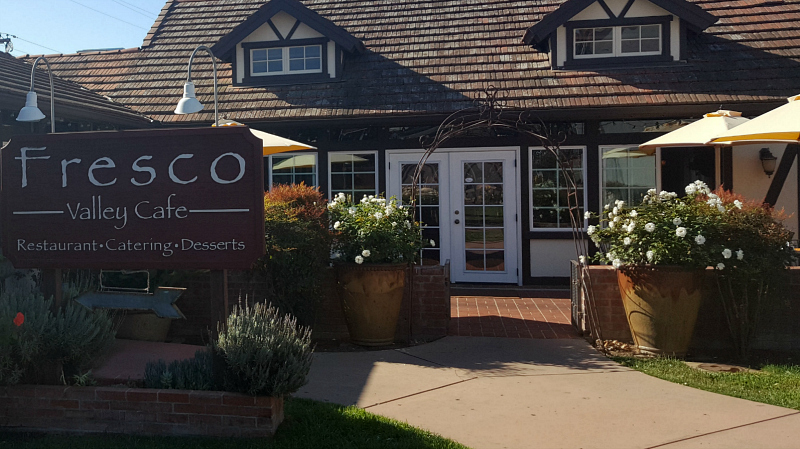 Fresco Valley Cafe
Solvang USA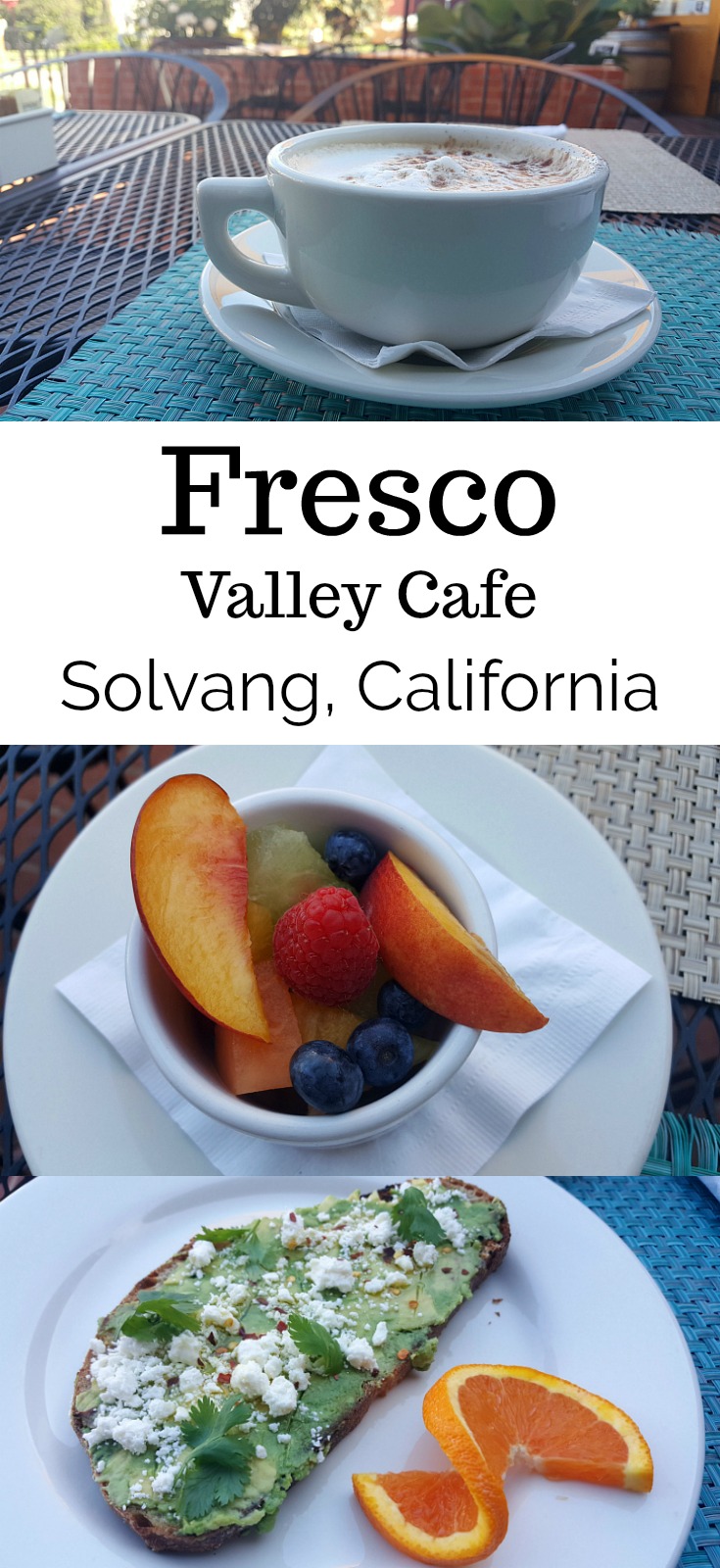 More from Mama Likes to Cook
Authentic Danish Recipe
Solvang Restaurants, Food & Drink
Solvang Events
Lodging Near Solvang
Solvang Activities
Happy travels!