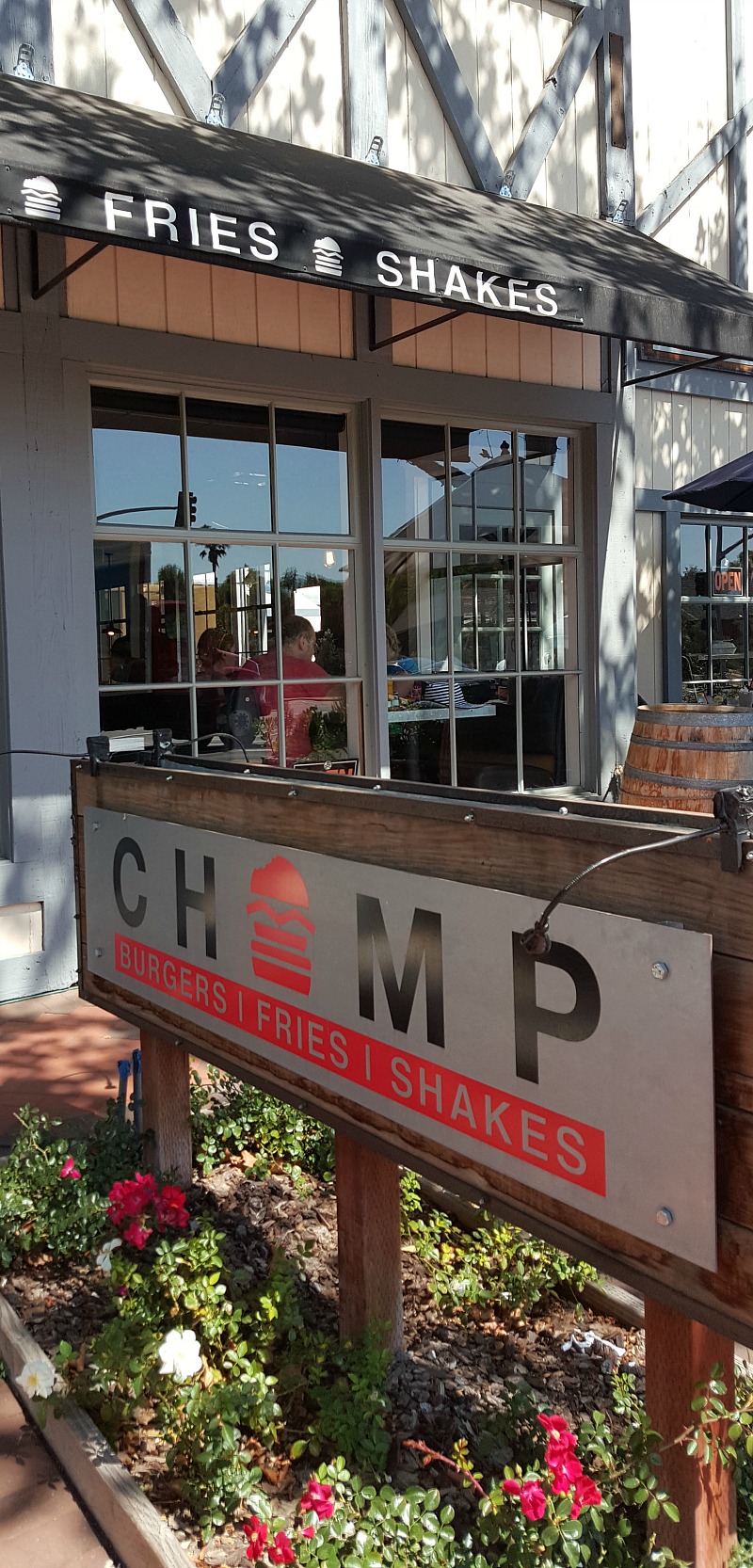 Solvang's Chomp Diner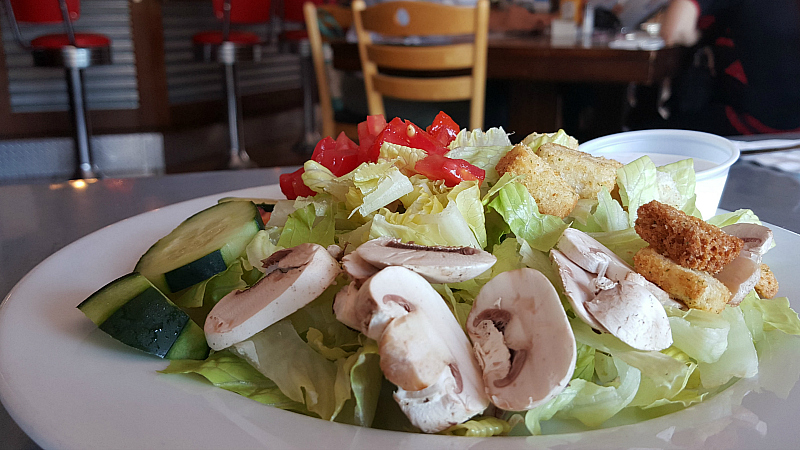 The Chomp Diner is a fun place for the whole family to eat, whether you live in Solvang or are traveling through the area.
They've applied a fresh and modern twist to the classic American diner.
They serve burgers, shakes, fries and other traditional diner fare, but this is definitely not a 1950's greasy diner.
The diner decor and menu are clearly from the present day.
My mouth is watering all over again, since I'm looking at the photographs now.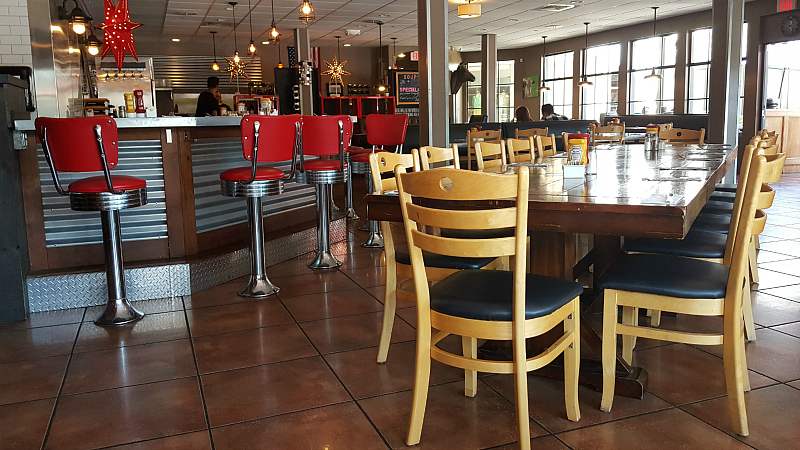 Chomp is open for lunch and dinner from 11:30am until 8pm.
They've got seating indoors in the dining room and outside on a patio.
The restaurant can accommodate individuals and big groups of tourists.
The afternoon that I visited there was a mix of locals, US travelers and international visitors.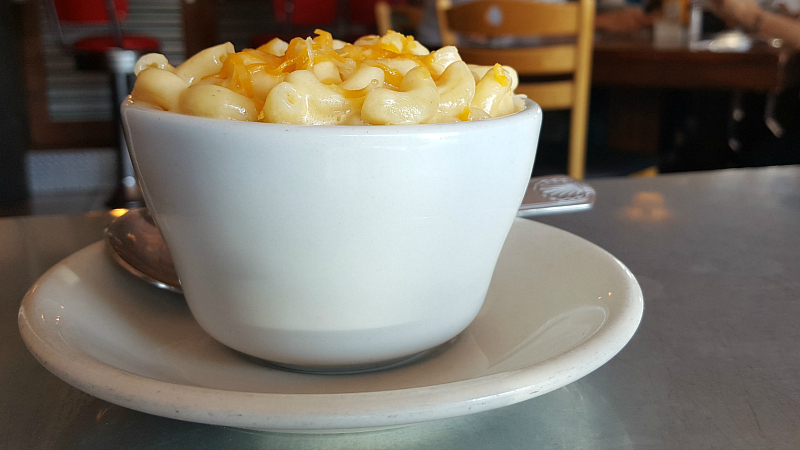 The menu has the type of comfort food I expect from a diner, but better.
They locally source many of the ingredients, including bread, cheese, produce, beverages.
This is simple food, but they've put thought into little extras that make it special.
The mac n' cheese is made with three types of cheese.
The grilled cheese sandwich is also made with three different kinds of cheese and is served on thick sliced texas toast.
They've got regular fries and my favorites, sweet potato fries.
This is a restaurant where picky eaters who like it simple and people who have gourmet taste buds can all be happy.
Lunch was great and filling.
I really wanted to try one of their famous milkshakes, but will have to come back again for that.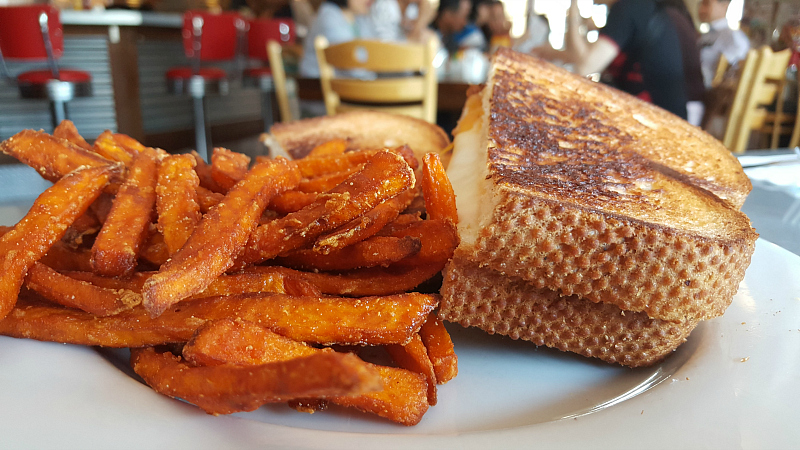 Chomp – An American Diner
1693 Mission Drive
Solvang, CA 93463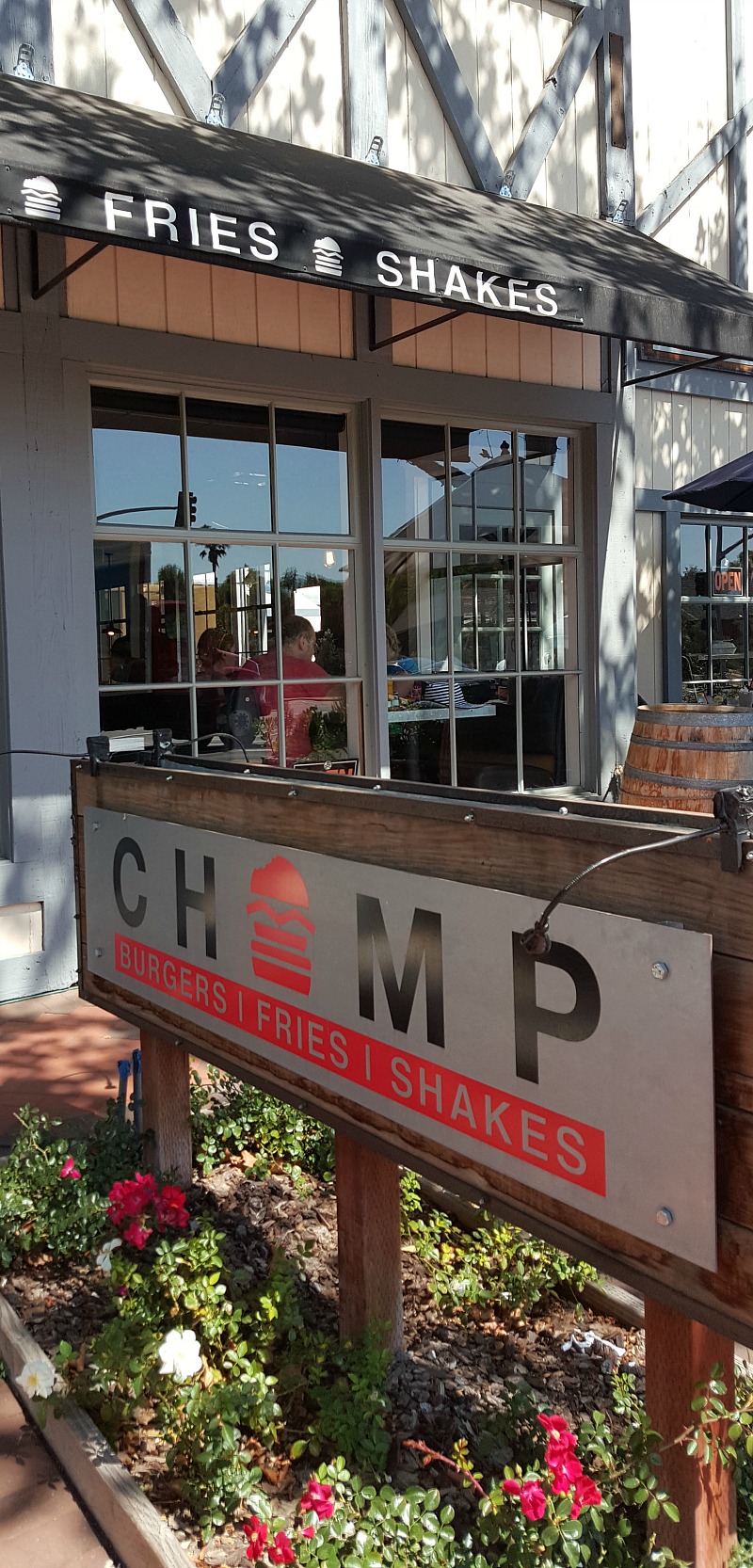 More from Mama Likes to Cook
Authentic Danish Recipe
Solvang Restaurants, Food & Drink
Solvang Events
Lodging Near Solvang
Solvang Activities
Happy travels!