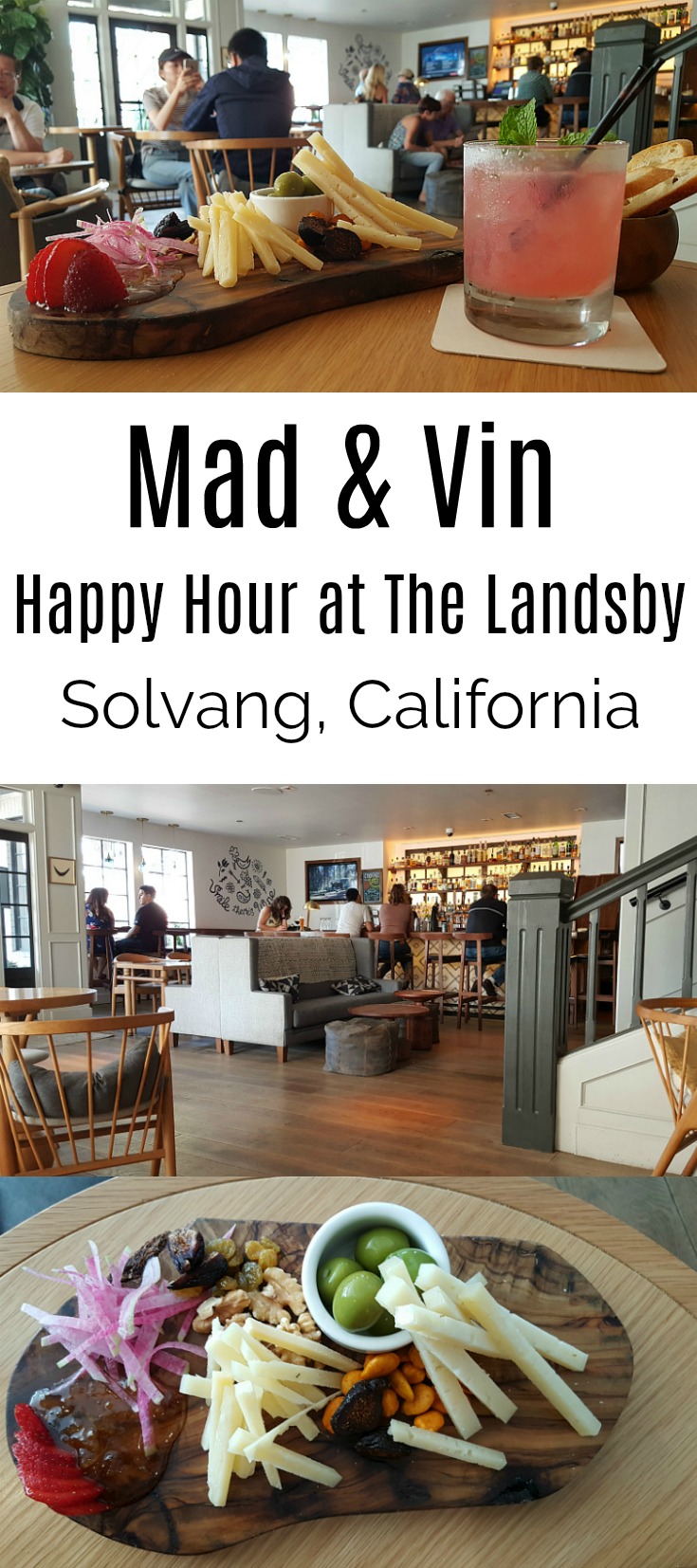 Mad and Vin at The Landsby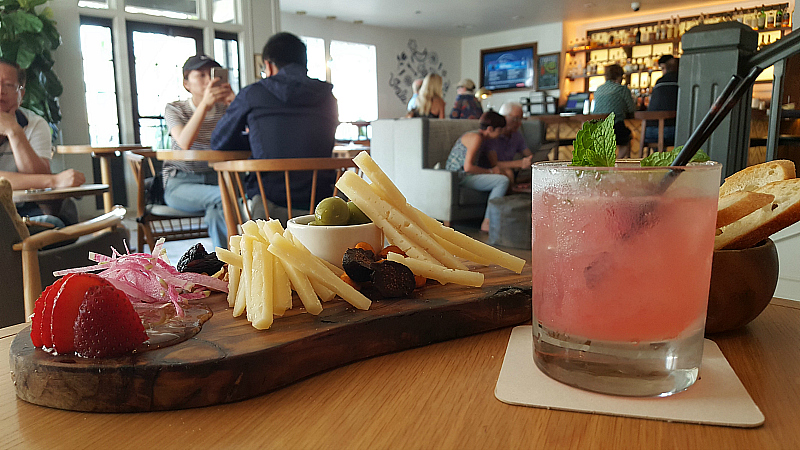 The Landsby's Mad and Vin is a wonderful spot to enjoy happy hour, when you are visiting Solvang.
"Mad and vin" is Danish for "food and wine," so it is the perfect description for what you'll find at this restaurant and bar.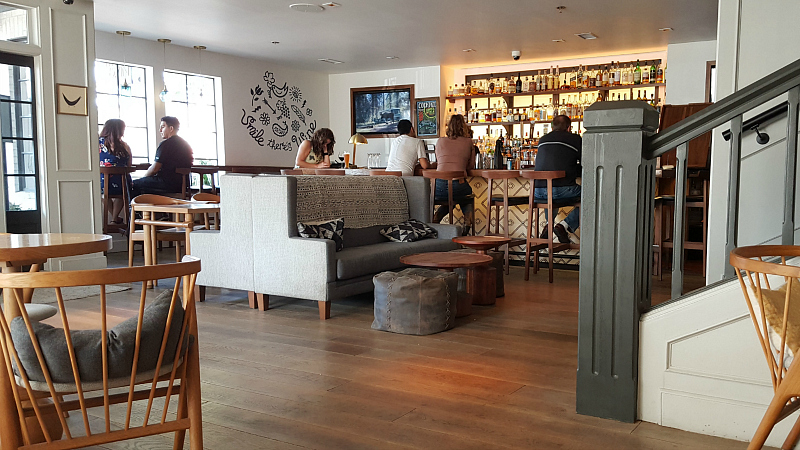 The Landsby is a beautiful boutique hotel in downtown Solvang.
The food and wine bar is located in the hotel lobby adjacent to the dining room.
Since I was there for happy hour, I found a comfortable seat in the bar area.
The modern Scandinavian decor fits right in with the rest of downtown Solvang, which has been called "Little Denmark."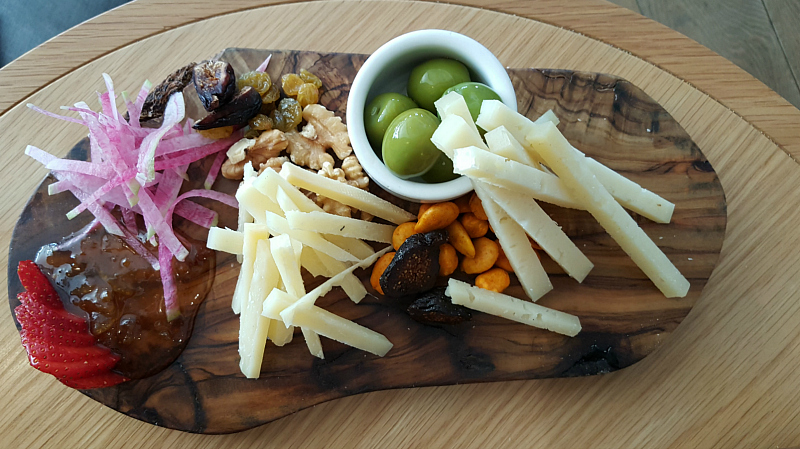 Mad & Vin has happy hour daily from 4 to 6pm.
I was there on a Sunday.
It wasn't overly crowded, but there was a steady stream of people in and out.
Some came in for a quick drink.
Others lingered over drinks and food.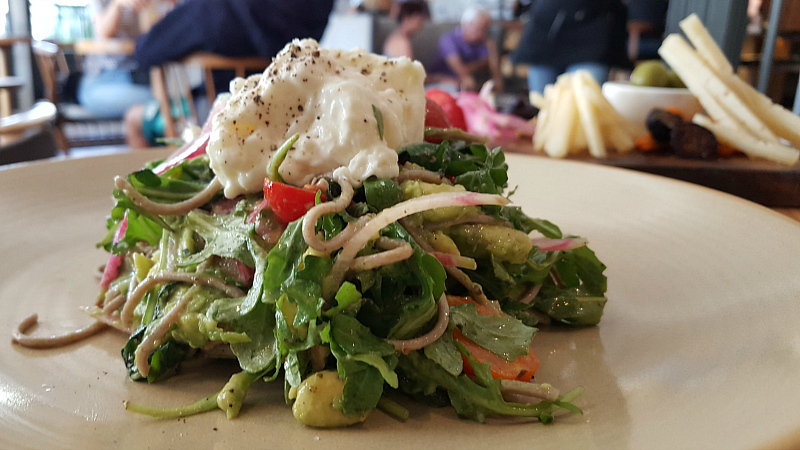 The happy hour menu has a variety of specially priced food and drink items.
I turned happy hour into dinner.
Others were just having snacks before a bigger meal.
I had a cheese board and a buckwheat noodle salad that was delicious.
Then, I also ordered their daily cocktail special that was garnished with a fresh raspberry and mint leaves.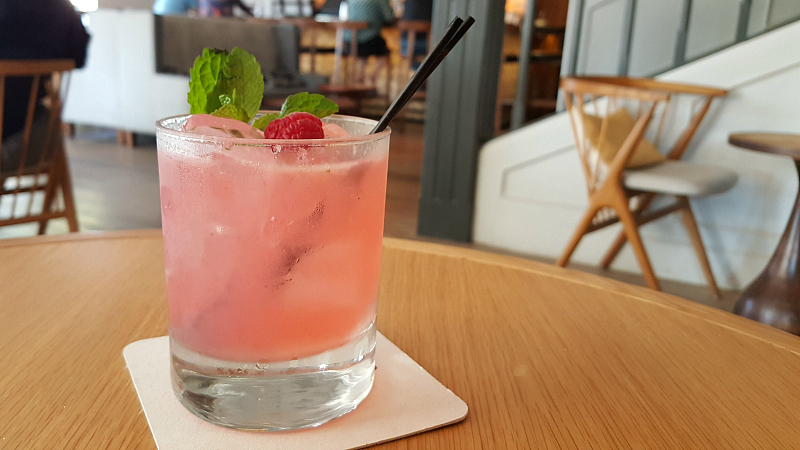 The food, drink, service and overall experience were great at happy hour.
This a nice place to relax after a long day, so I'd recommend it!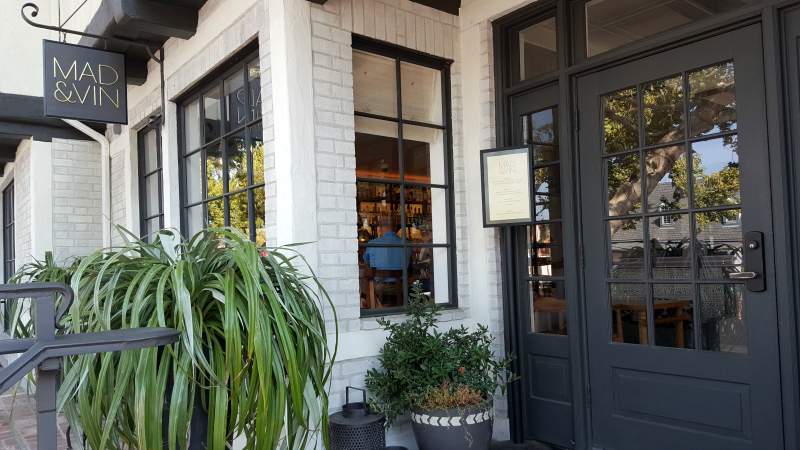 Mad & Vin
The Landsby
1576 Mission Drive
Solvang, CA 93463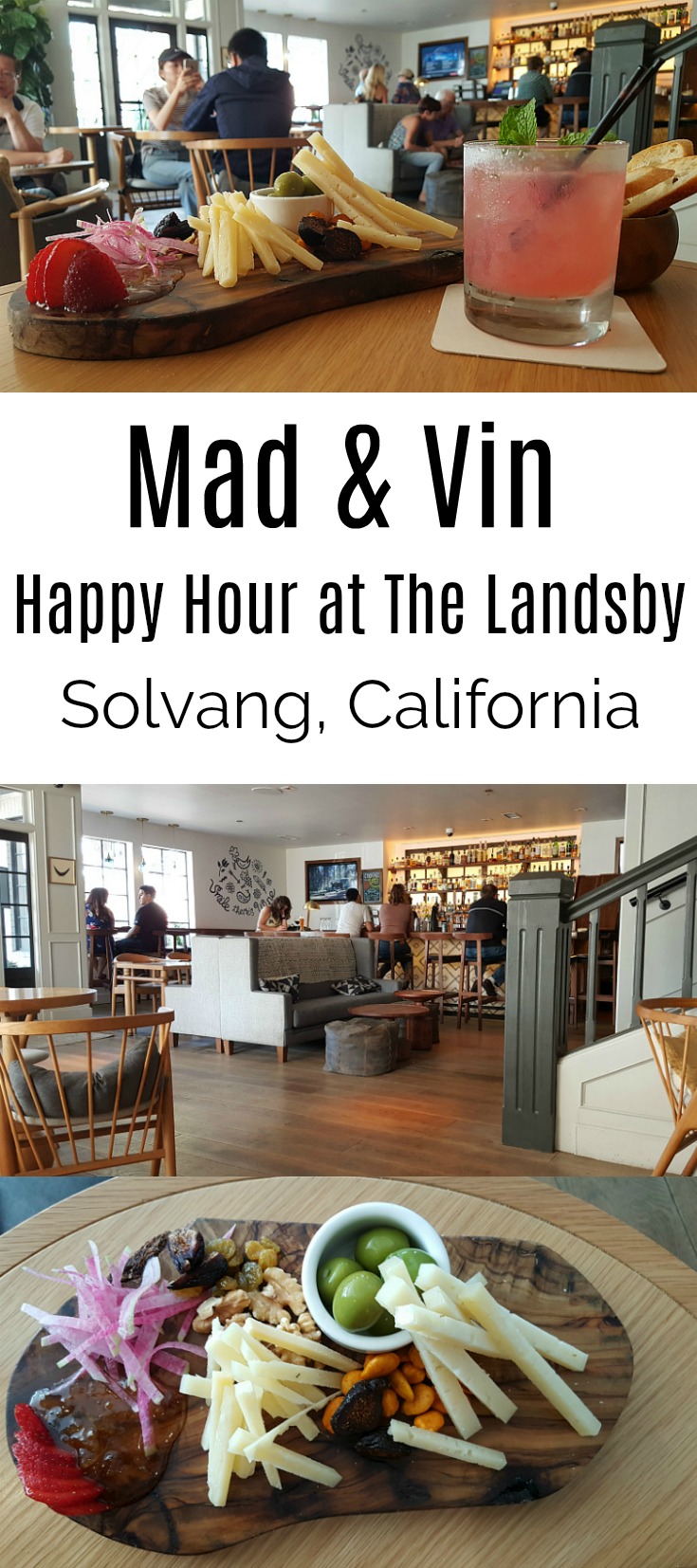 More from Mama Likes to Cook
Authentic Danish Recipe
Solvang Restaurants, Food & Drink
Solvang Events
Lodging Near Solvang
Solvang Activities
Happy travels!