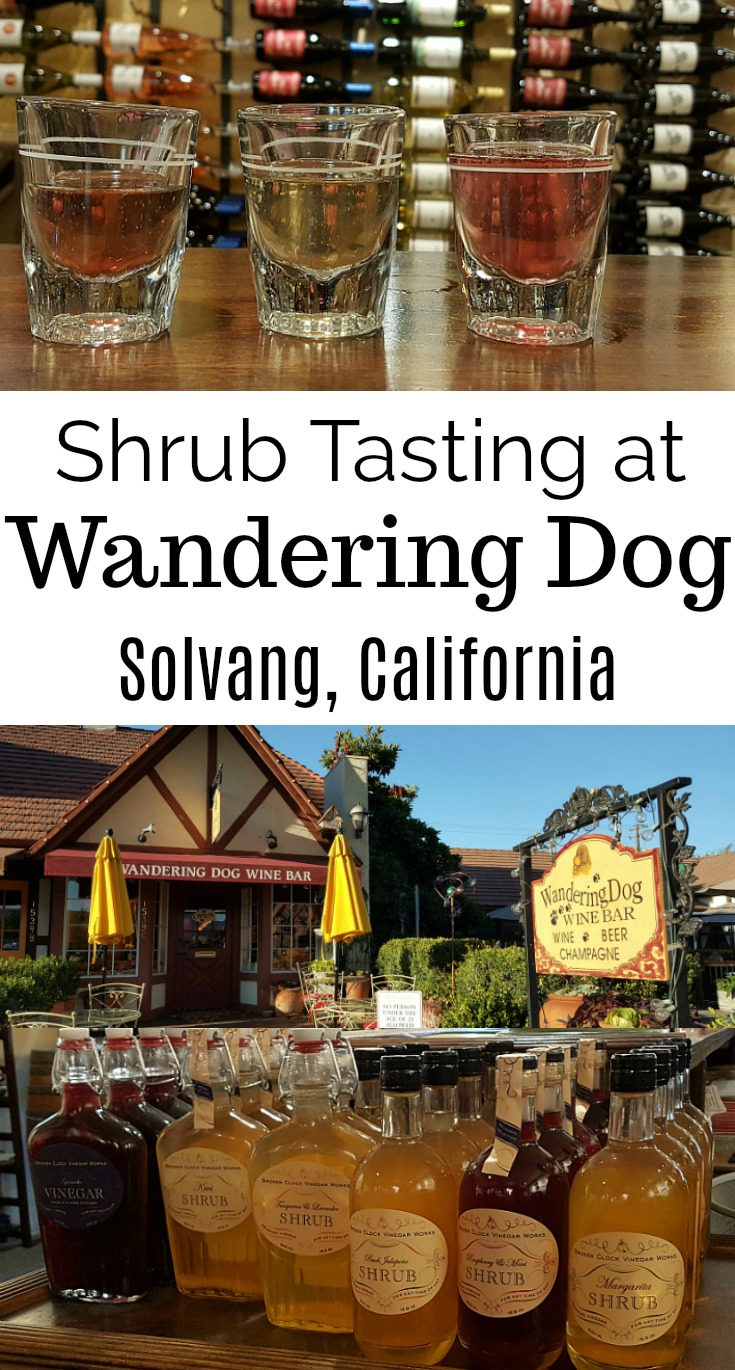 Wandering Dog Shrub Tasting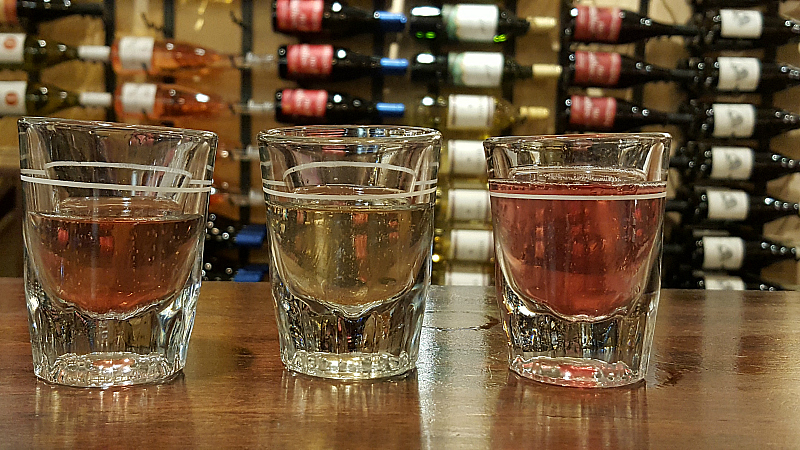 A shrub tasting at a wine bar?
Yes!
This was my first time to taste shrubs, and I liked them.
Wandering Dog is a wine bar in Solvang.
They offer a large selection of local wines by the glass and, also, as tasting flights.
When I saw that they also offer a tasting flight of shrubs, I knew it would be fun to try out something new.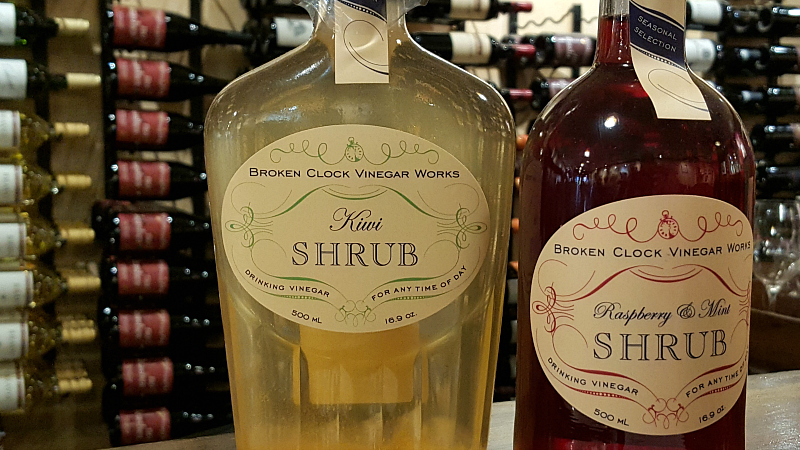 Shrub cocktails are getting quite trendy, but many of the ones that I've seen on bar menus have been made with bitters.
Since I'm not a bitters fan, I've been avoiding shrubs.
Now, I've learned that the shrub itself is not at all bitter and there is no need to add bitters to them, unless you want to.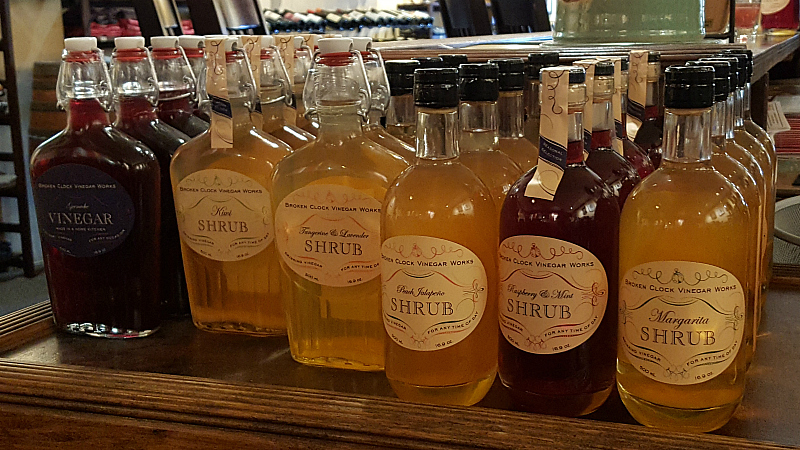 A shrub is drinking vinegar and is typically infused with fruit or herbs.
It's got a kick from the vinegar along with the flavor.
For my tasting at Wandering Dog, I tried six different shrubs mixed with prosecco.
You can also mix it with other spirits (gin, vodka, whiskey, tequila…) or even with plain water or carbonated water.
There is no alcohol in the shrub unless you add it.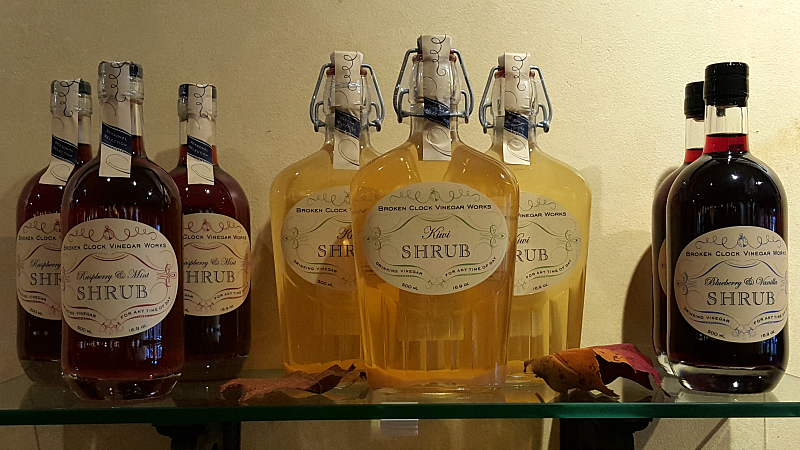 Shrub Flight
Each shrub has a different look and taste.
The ones that I sampled were all from Broken Clock Vinegar Works.
At Wandering Dog, you can try a single shrub or a flight of three or six.
I tried the following: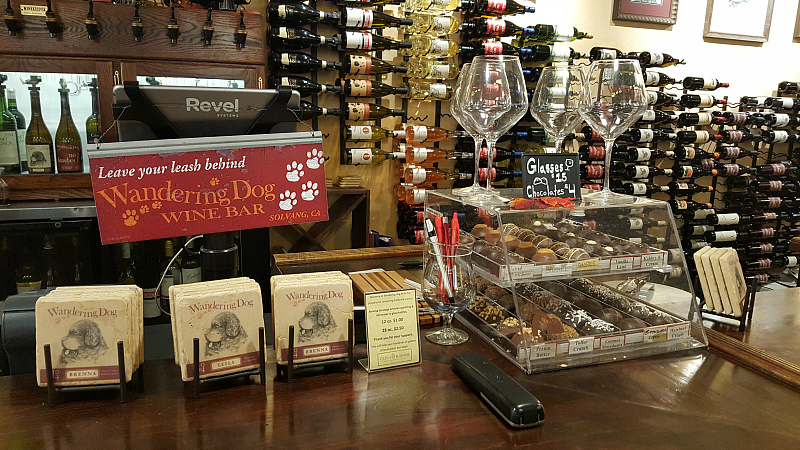 My favorite overall was a combination of two flavors that I love – tangerines and lavender.
It is light, crisp and refreshing.
This shrub was good when I tasted it with prosecco at Wandering Dog.
I also bought a bottle to bring home with me and have since enjoyed it with gin and with plain, cold tap water.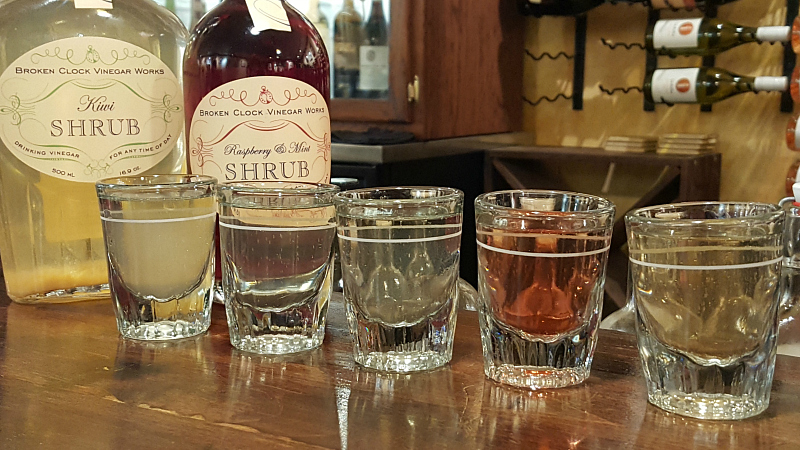 Wandering Dog Wine Bar is family owned.
They've been in business for 10 years and have created a comfortable place.
Since they work with a variety of producers from the local area and elsewhere in the world, they've got a big selection and can help you find what's right for you.
Check out the California Wine Club to try out small batch wines at home, when you are not out touring vineyards and wine tasting rooms!
This is a great way to discover new favorites and save money.
They have a fantastic selection.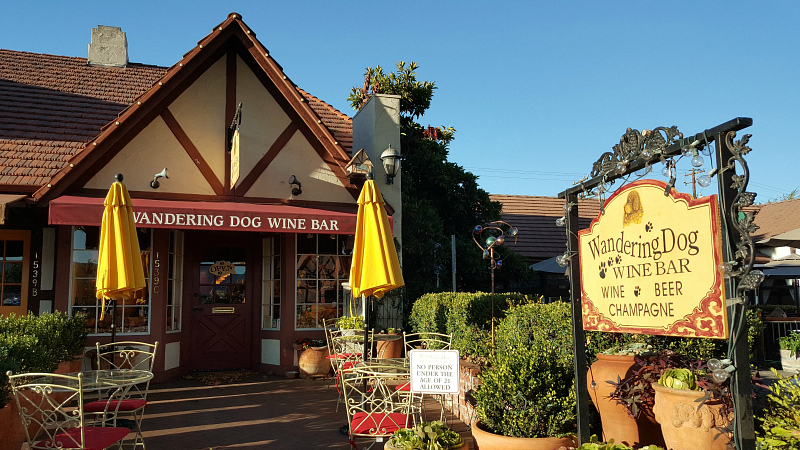 Wandering Dog Wine Bar
1539 Mission Dr.
Solvang, CA 93463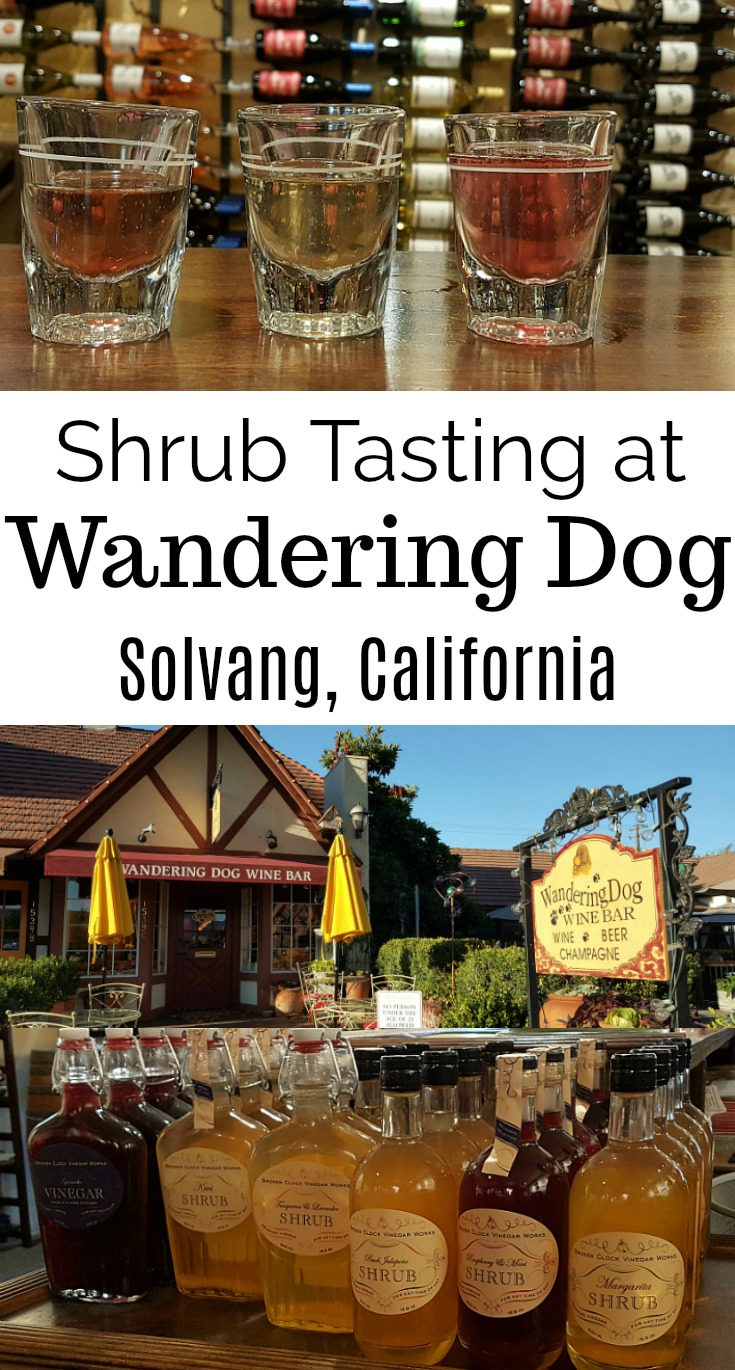 More from Mama Likes to Cook
Authentic Danish Recipe
Solvang Restaurants, Food & Drink
Solvang Events
Lodging Near Solvang
Solvang Activities
Wineries in California
Wine Recipes
Shopping Tips
For a beautiful assortment of kitchen necessities and food gifts for the whole family, check out the deals at these online stores.
Are you ready to have some delicious fun in the kitchen?