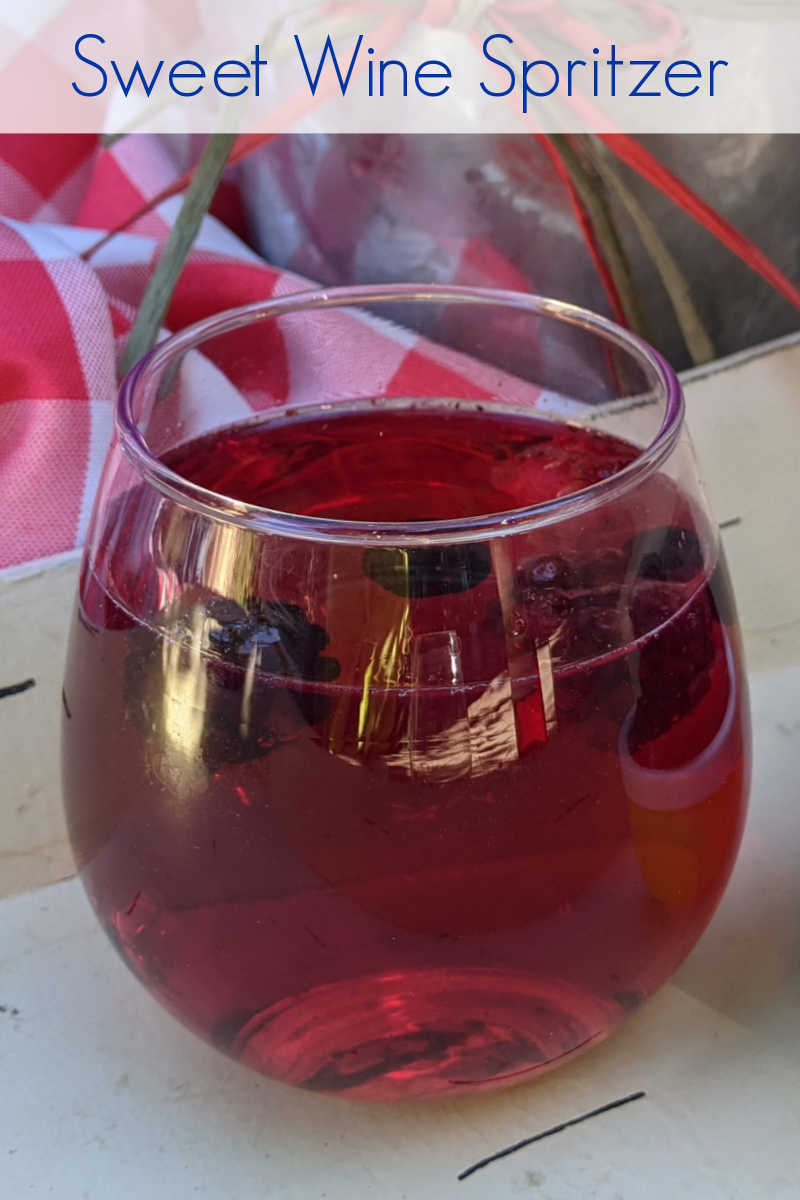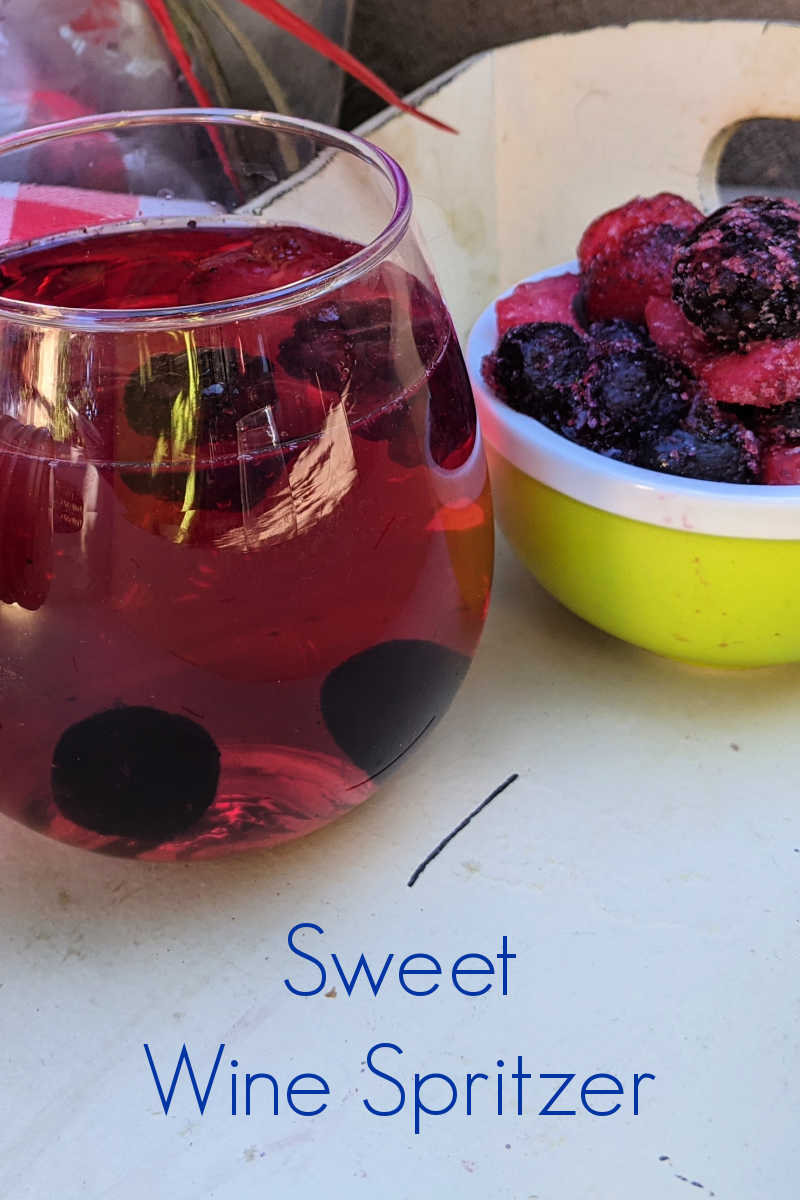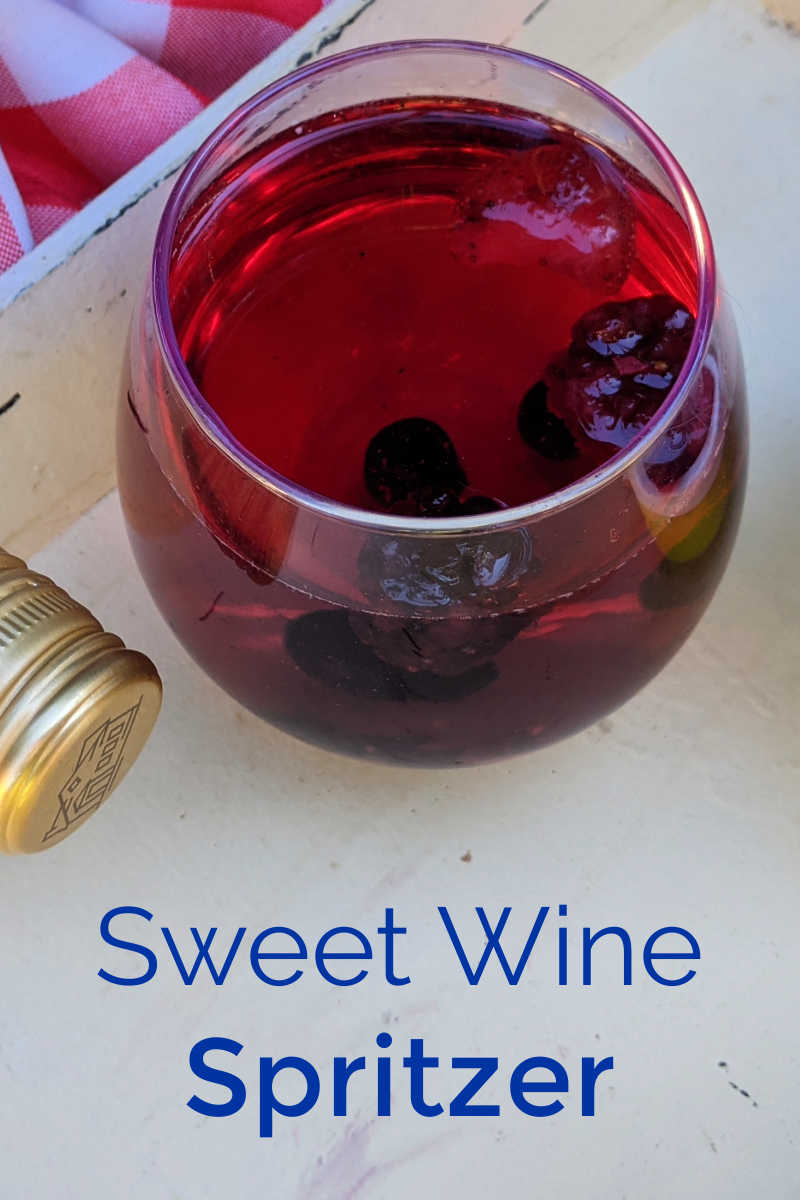 Easy Sparkling Cocktail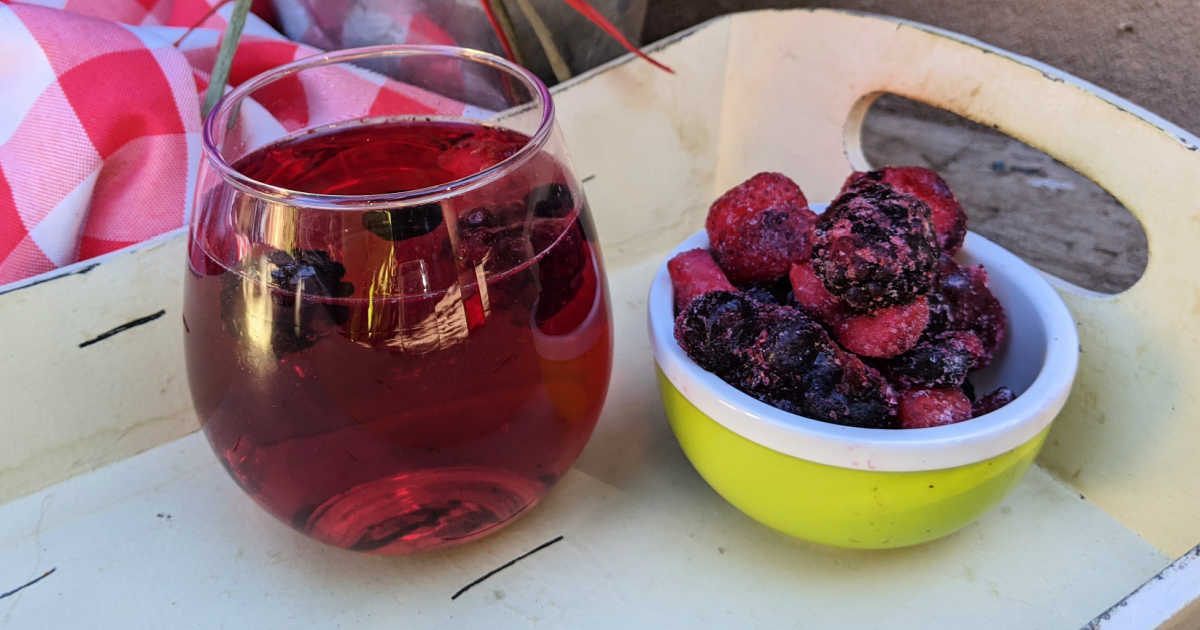 When you want a simple fruit forward sparkling cocktail that can be ready quickly, make a fun and tasty sweet wine spritzer.
There are times when a pricey fine wine is wonderful, but there are also other times when fun and sweet are a better choice.
This sweet red wine spritzer is made for fun and even non wine aficionados will love it.
If you are making a pitcher of the spritzer or have larger glasses, that's fine. Just keep it to a ratio of 3 parts wine to 1 part tonic water.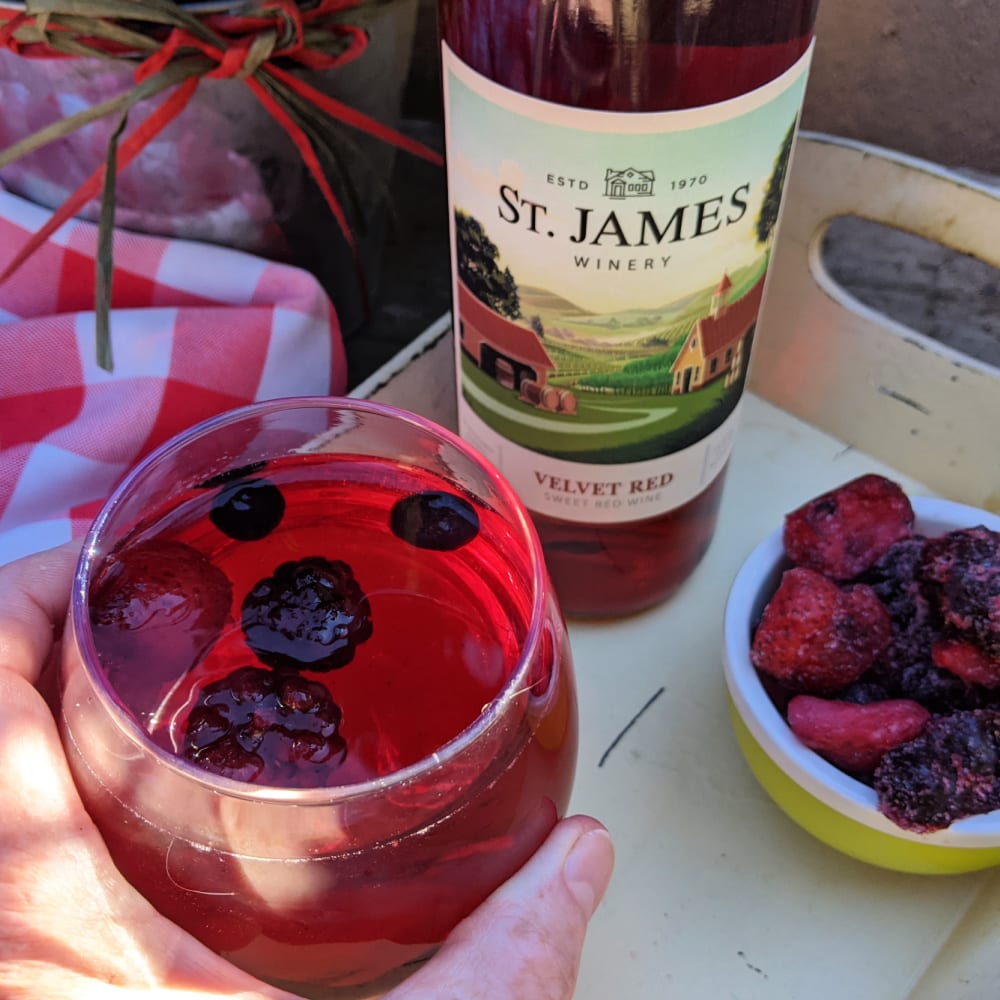 Make sure you choose a wine that is called sweet on the label, so that you'll get that nice sweet fruit flavor.
Fortunately, these sweet wines are often inexpensive.
Mine was just about $10 for the bottle.
"Regular" tonic water is fine, but I tend to choose craft tonics that cost a bit more and have a lot more flavor.
You can freeze your own berries specifically for this drink, but I typically just use some from my "smoothie stash" in my freezer.
The frozen berries will keep your cocktail cold as you savor each sip and they won't water it down the way ice does.
It is best to serve immediately, since the wine cocktail has bubbles.
Cheers!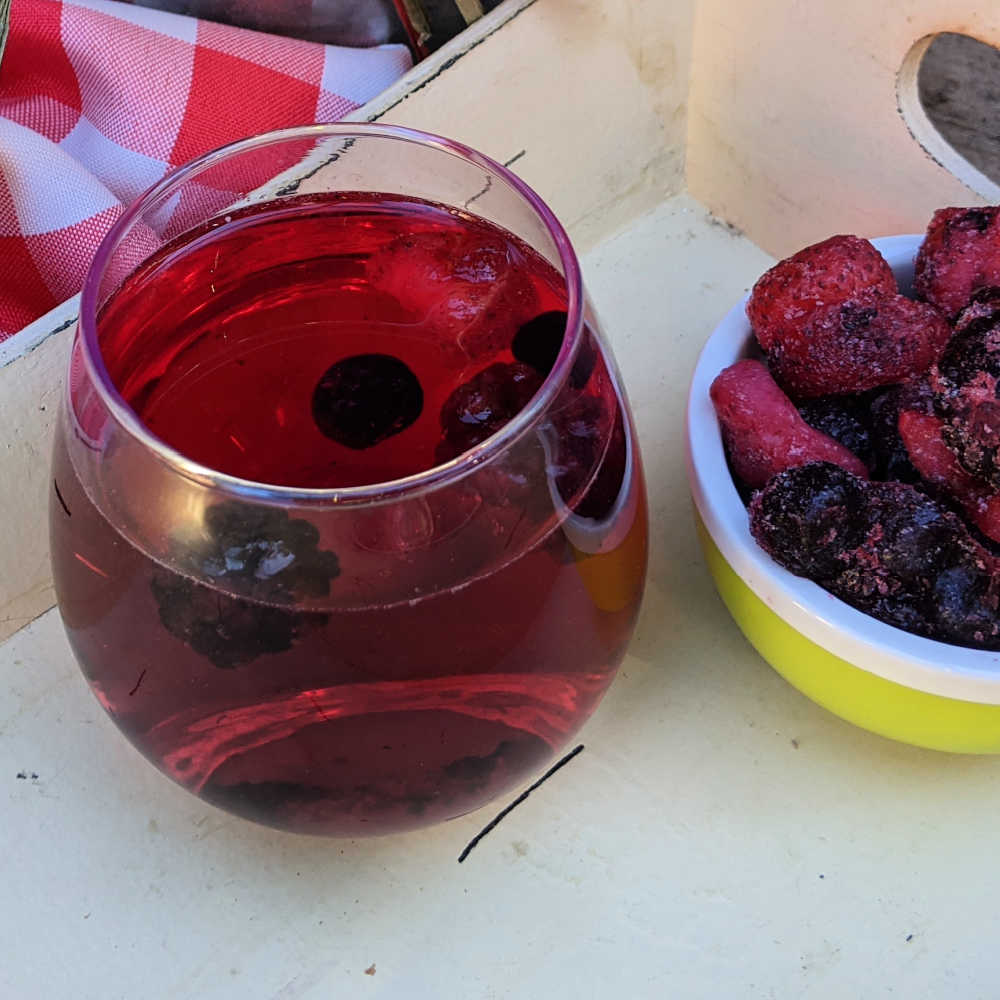 Sweet Wine Spritzer Recipe
Serves 1
Ingredients
3 oz. Sweet Red Wine, chilled
1 oz. Tonic Water
Frozen Berries
Supplies
Instructions
1) Add chilled wine and frozen berries to your wine glass.
2) Top with tonic water.
3) Sip and enjoy!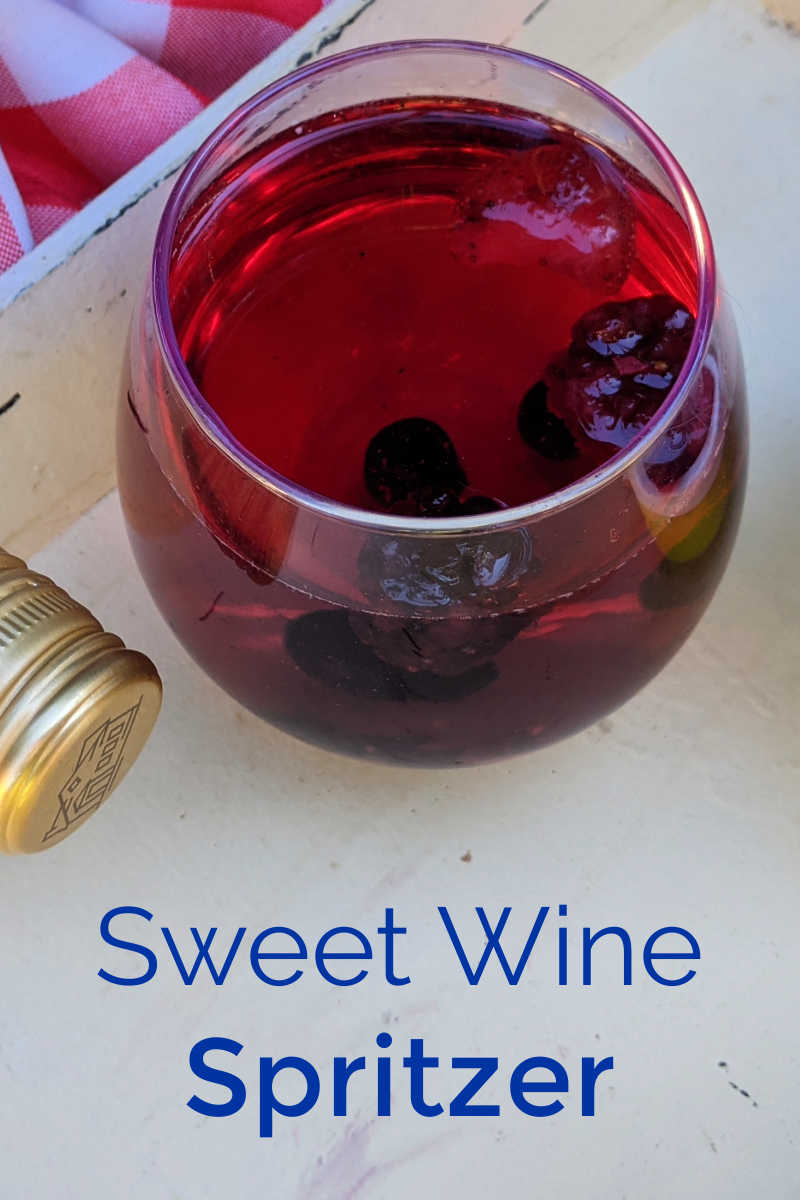 More from Mama Likes To Cook
Check out my vegetarian recipes, so you can get more great ideas for baking, cooking, blending and juicing.
Wineries in California
Wine Recipes
Cocktail Recipes
Shop Now
For a beautiful assortment of kitchen necessities and food gifts for the whole family, check out the current deals at these online stores.
Are you ready to have some delicious fun in the kitchen?