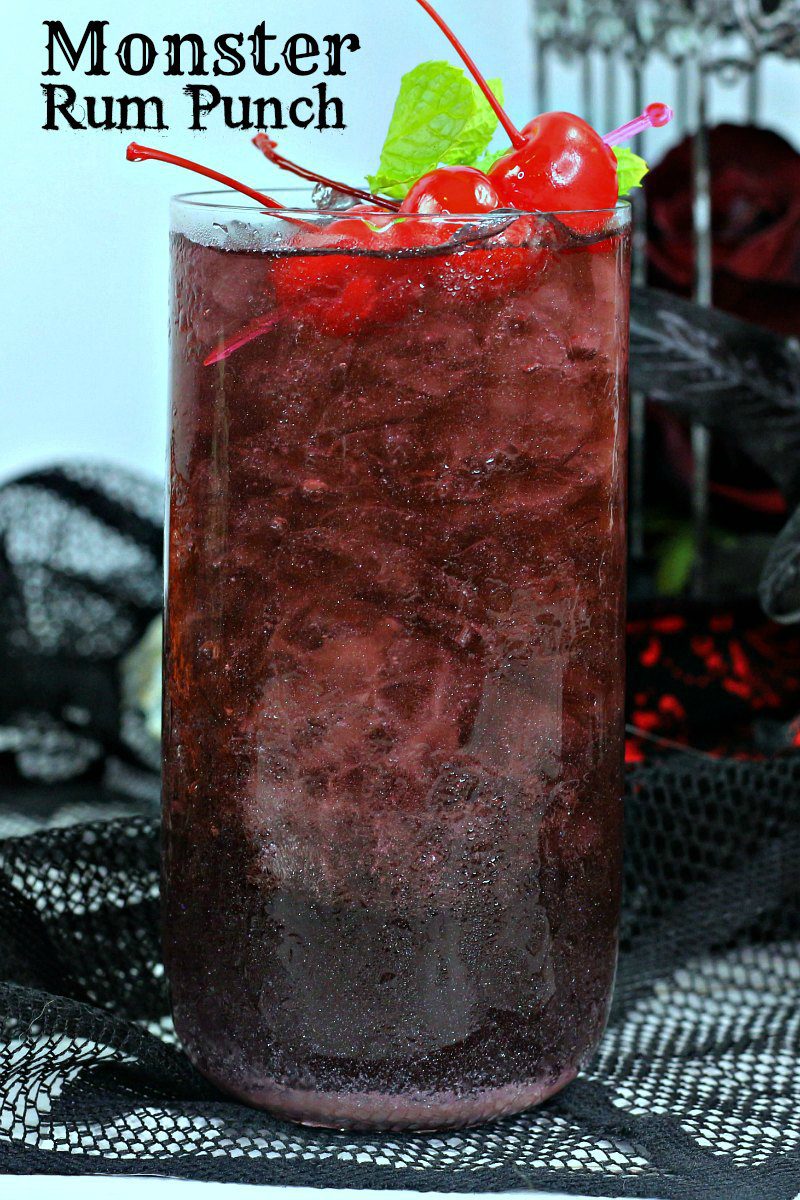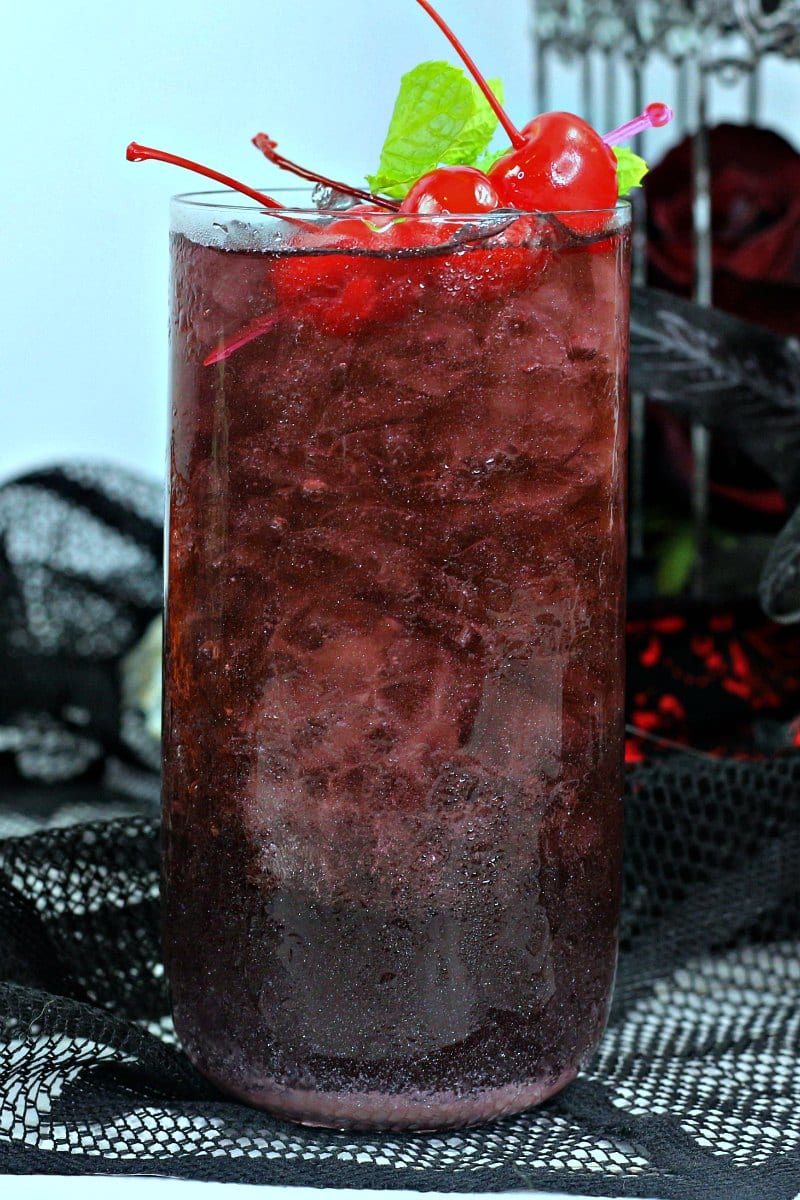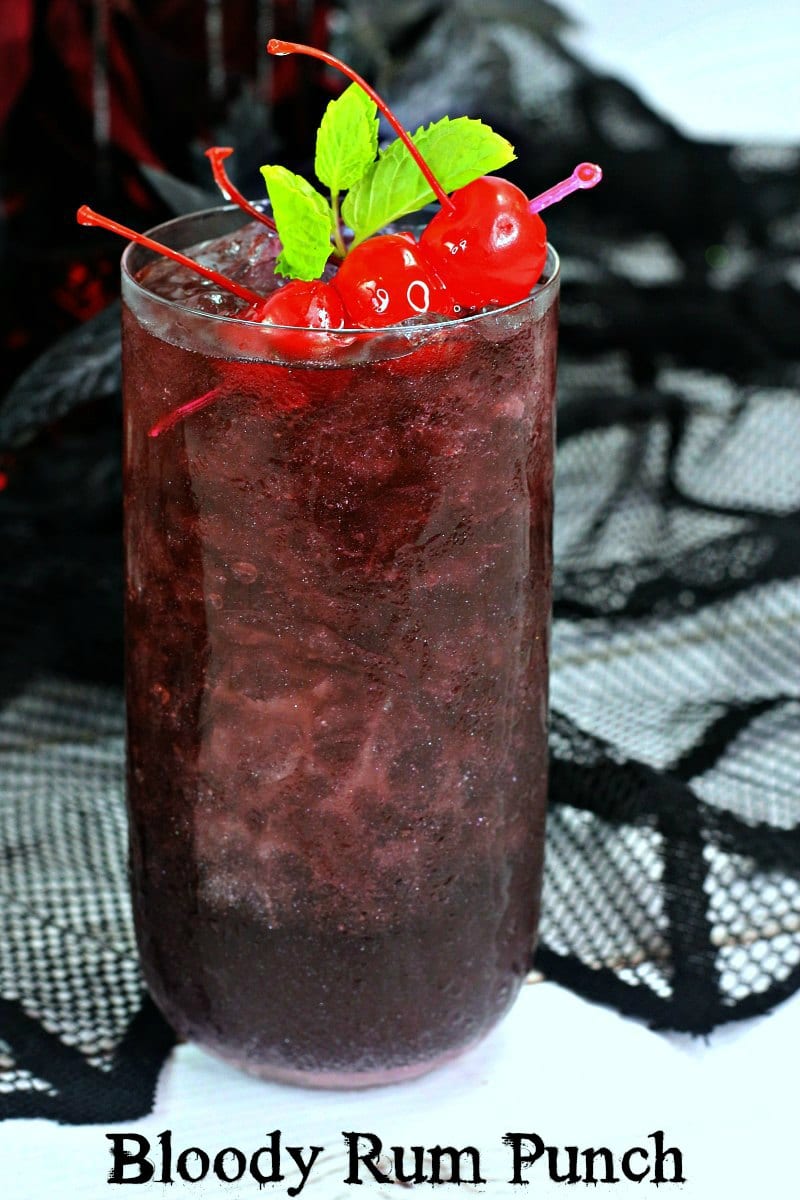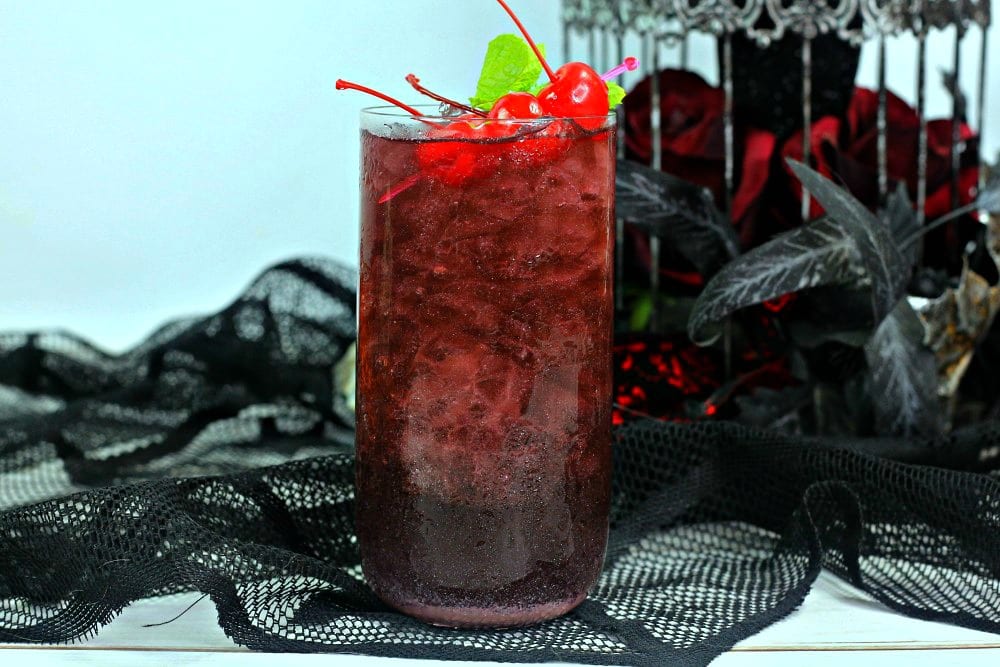 When you want a festive Halloween party cocktail, fill a tall glass with this bloody rum punch.
Its deep color is spooky, and the taste is out of this world.
Rum punch is always a crowd-pleaser, so this creepy cocktail will be the hit of the party.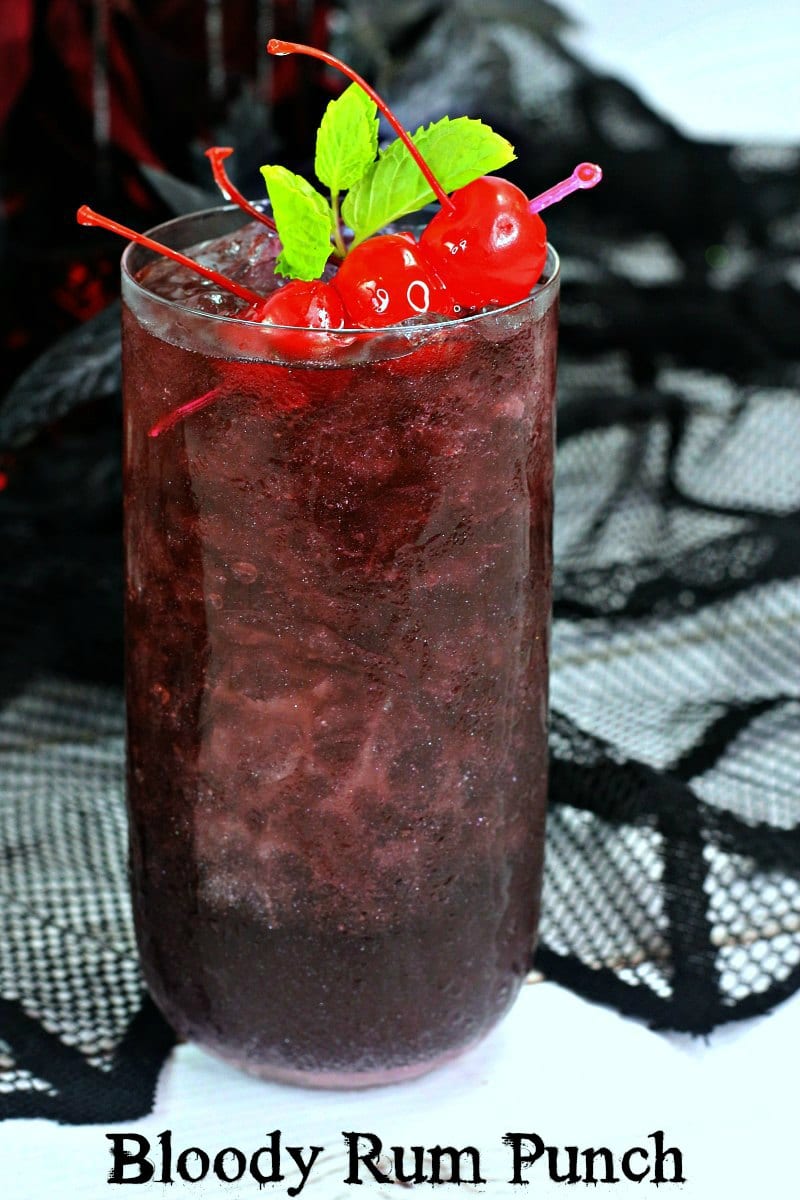 The Halloween party drink is made with coconut rum, tequila, cherry cordial and grenadine, so it is full on flavor.
Maraschino cherries and fresh mint leaves are the perfect finishing touch.
Happy Halloween!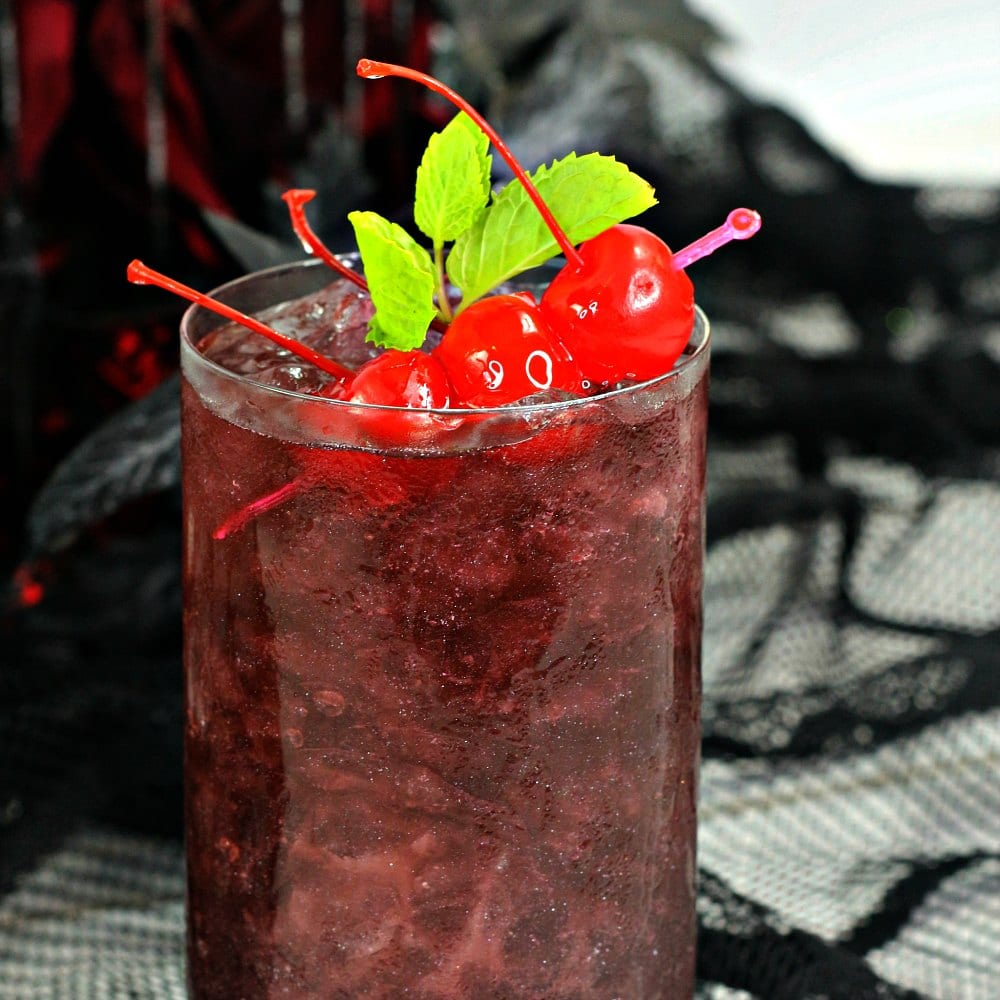 Bloody Rum Punch Recipe
Ingredients
Ice
1.5 oz Coconut Rum
.5 oz Tequila
.5 oz Cherry cordial liqueur
1 t Grenadine
3 oz. Lemon Lime Soda
Garnish
Maraschino Cherries
Fresh Mint
Supplies
Cocktail Shaker
Tall Glass
Cocktail Pick
Instructions
1) Add a few pieces of ice, coconut rum, tequila, cherry cordial liqueur and grenadine to a cocktail shaker.
2) Shake for 15 seconds.
3) Fill a tall glass about 3/4 full with ice.
4) Pour cocktail into the ice filled glass.
5) Top with lemon lime soda.
6) Garnish with a few maraschino cherries and sprig of mint.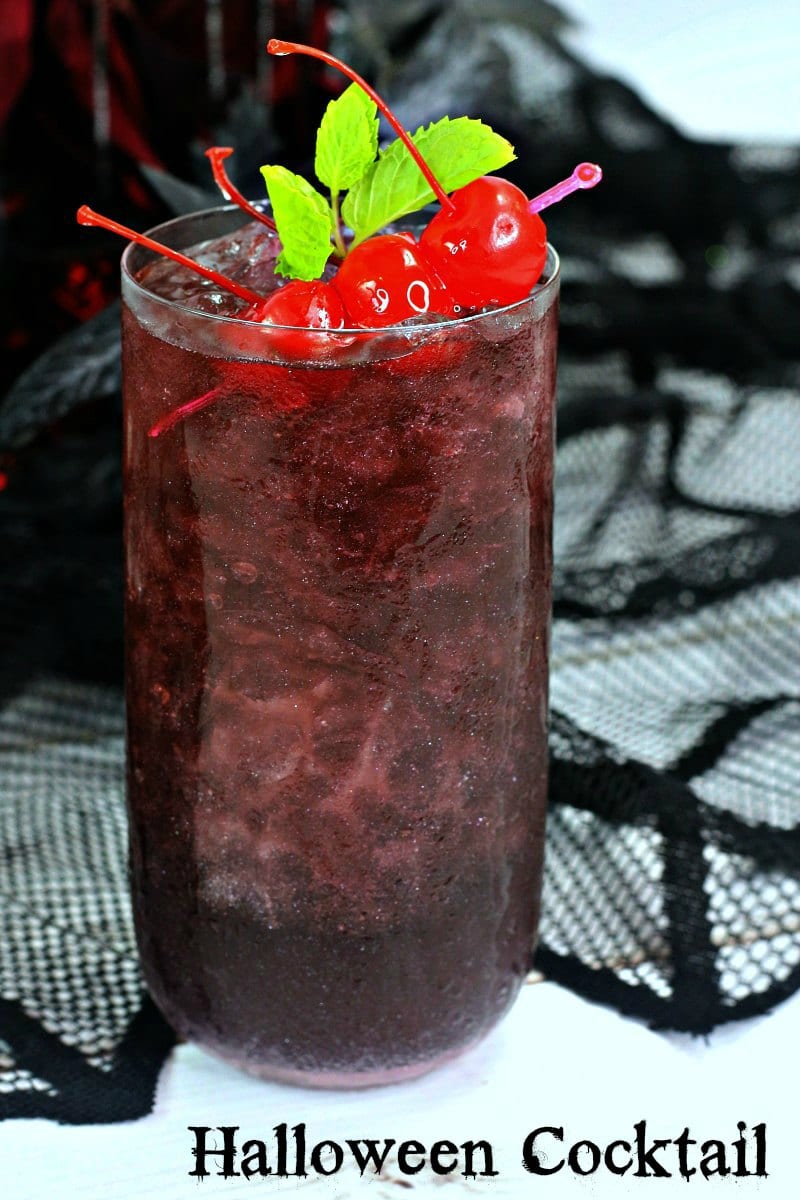 Here are a few of my other Halloween recipes that would be great for a party.
Then, take a look at my other vegetarian recipes, so you can get more kitchen inspiration.