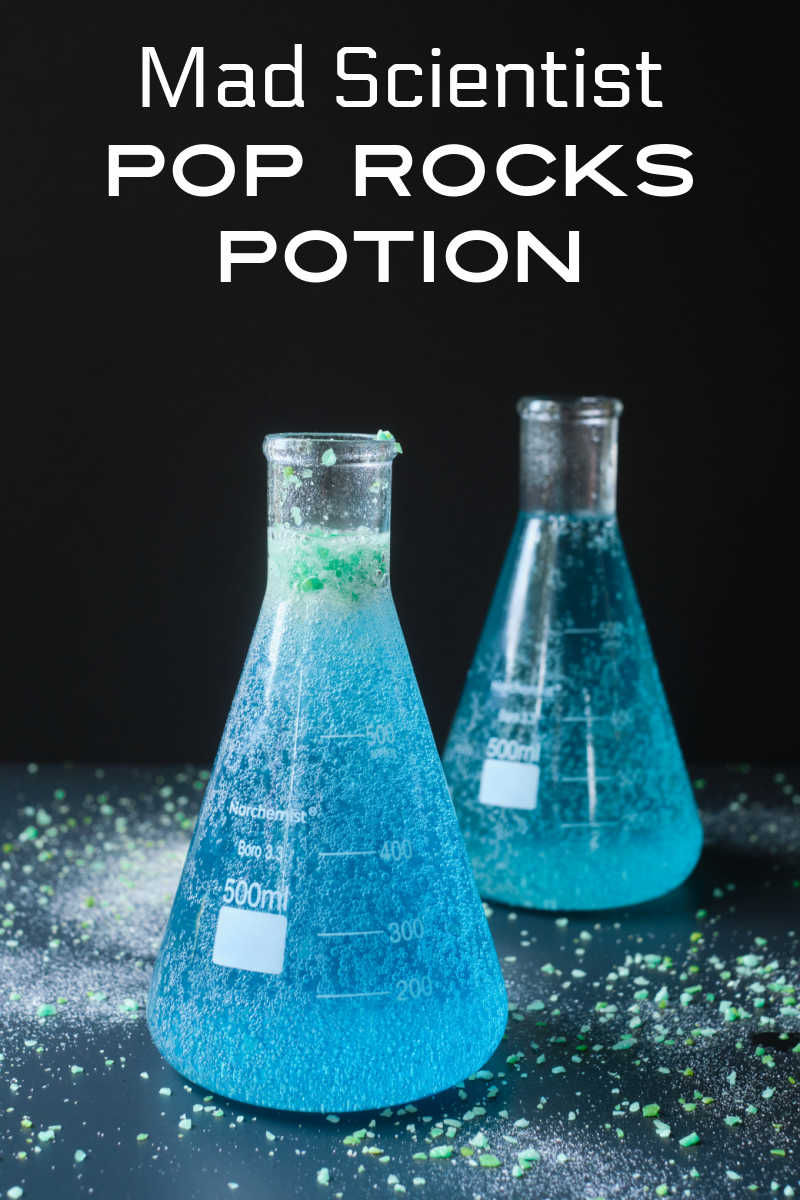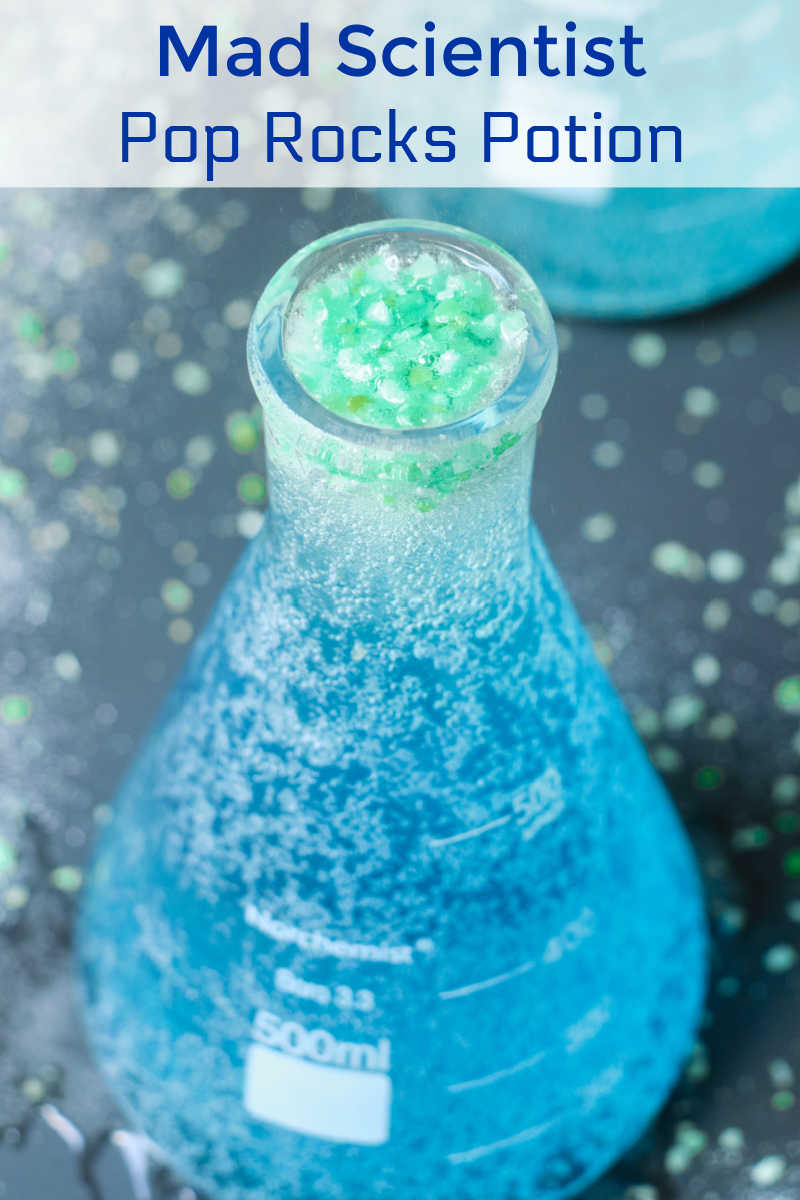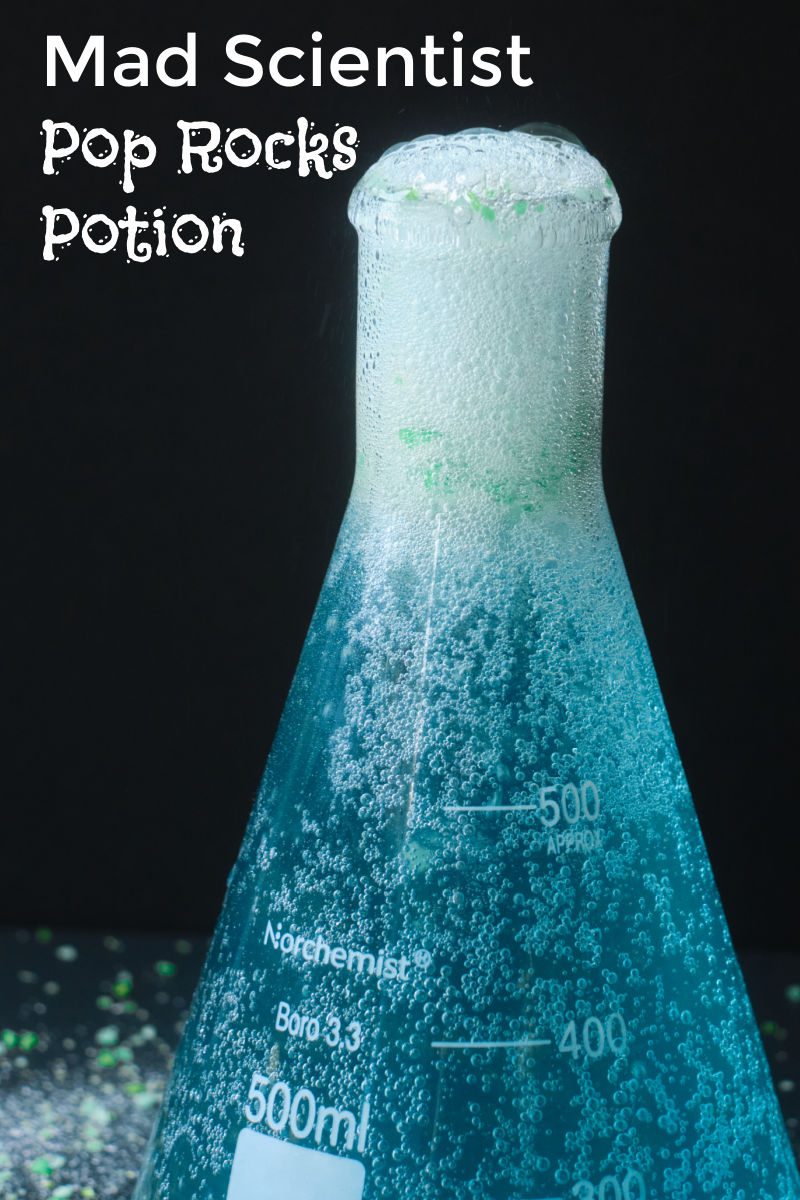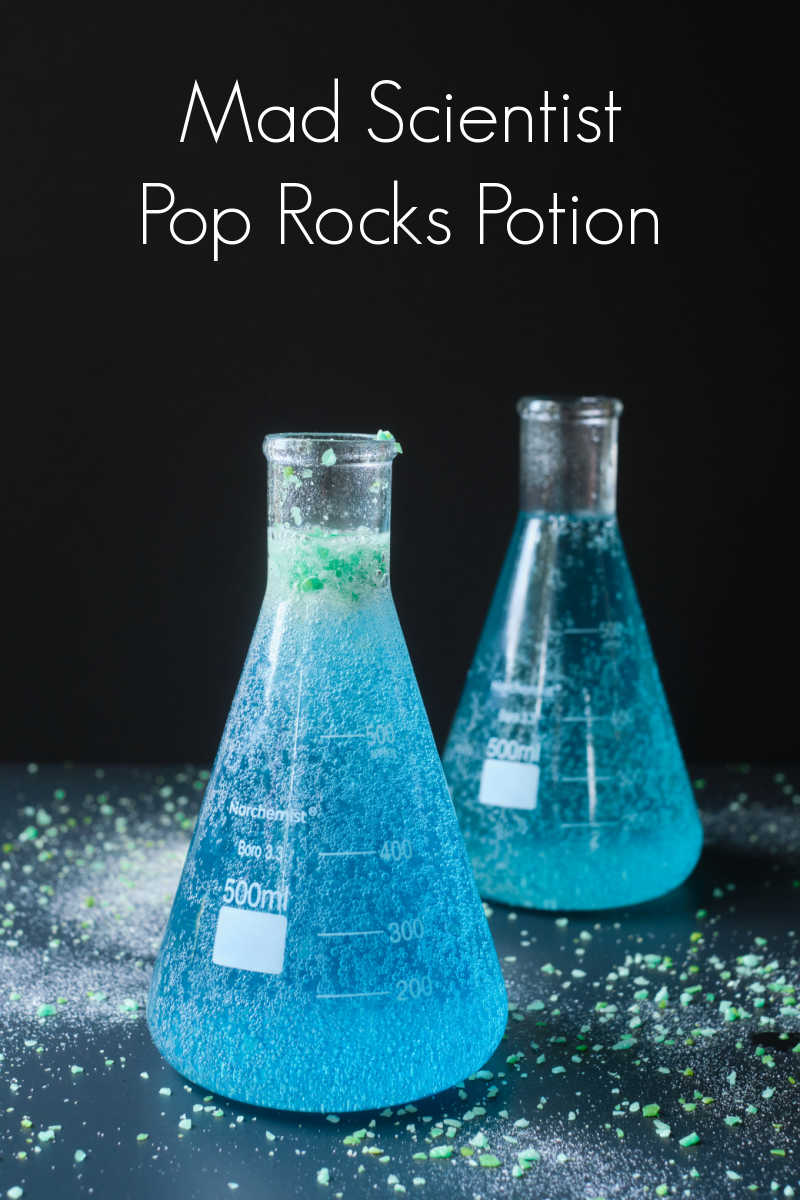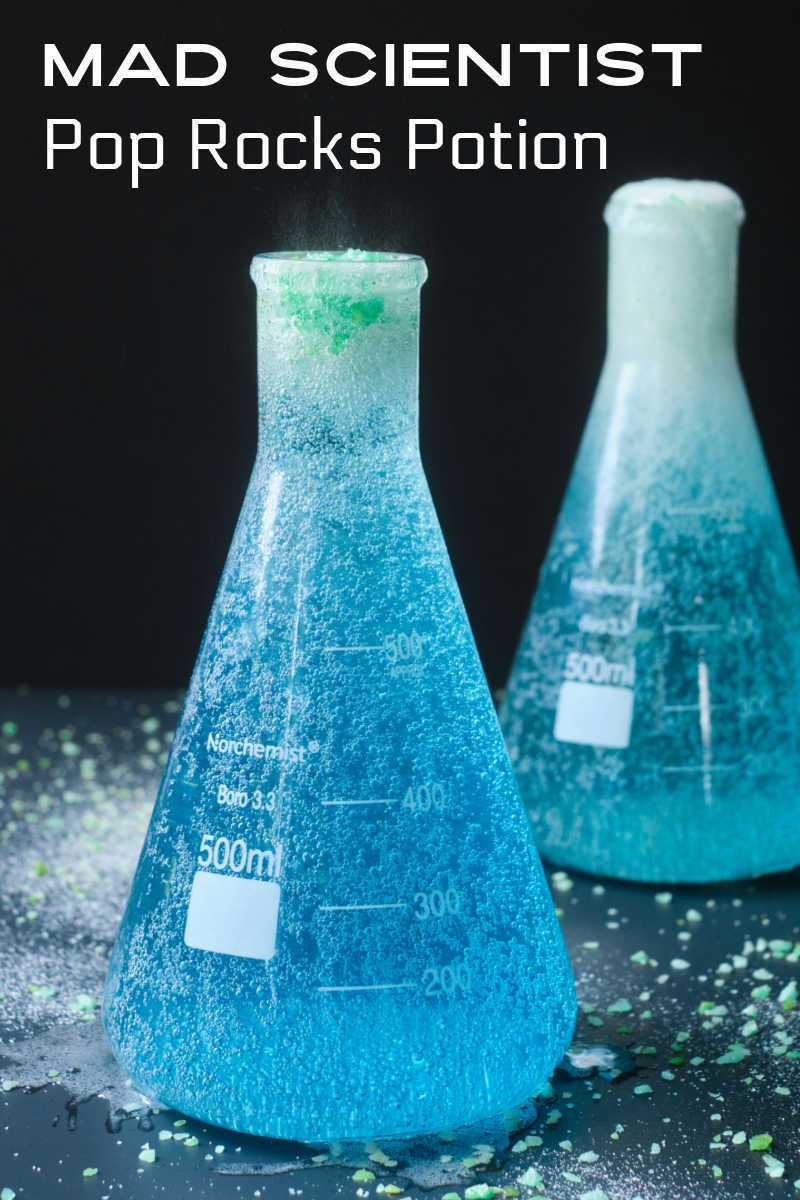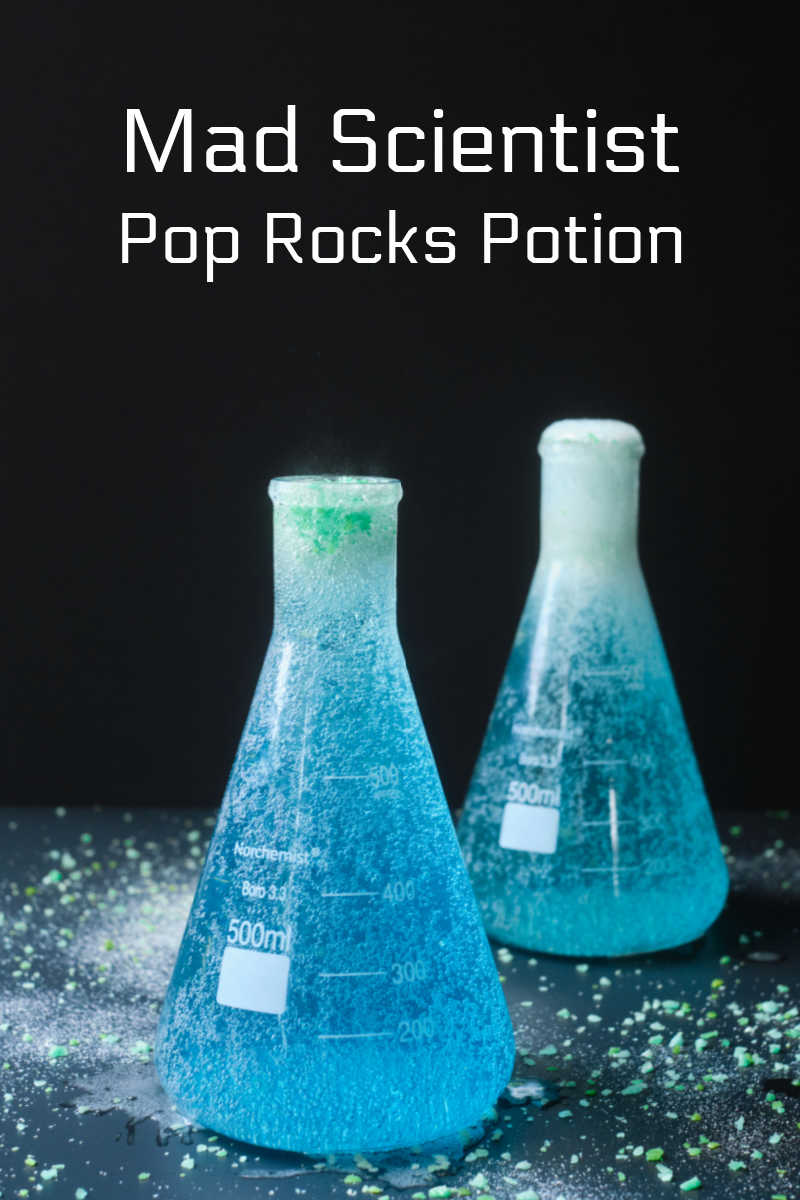 STEM Project Or Just For Fun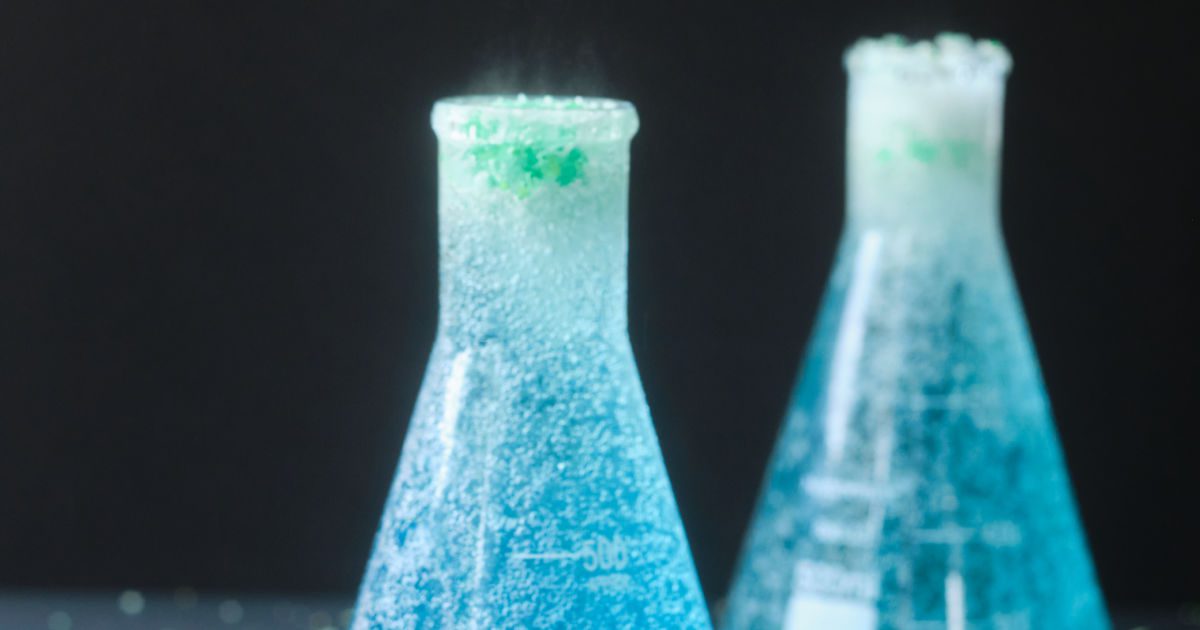 Have fun with these Pop Rocks drink for kids, when you make them as a STEM project, a mad scientist activity or a Halloween Party.
Making the drinks and watching the chemical reaction is fun, but the potion also tastes good.
The beverages can be made quickly, if you'd like.
Or you can turn this into more of a science experiment for a longer activity.
Kids can try adding more of less of both the Blue Raspberry Torani Syrup and the Green Pop Rocks to each Erlenmeyer flask or beaker.
Then they can add their observations to a log book, noting how the color, taste and bubbling chemical reaction change as they adjust the ingredient amounts.
See if the reaction is the same, when you use different types of chemistry glassware.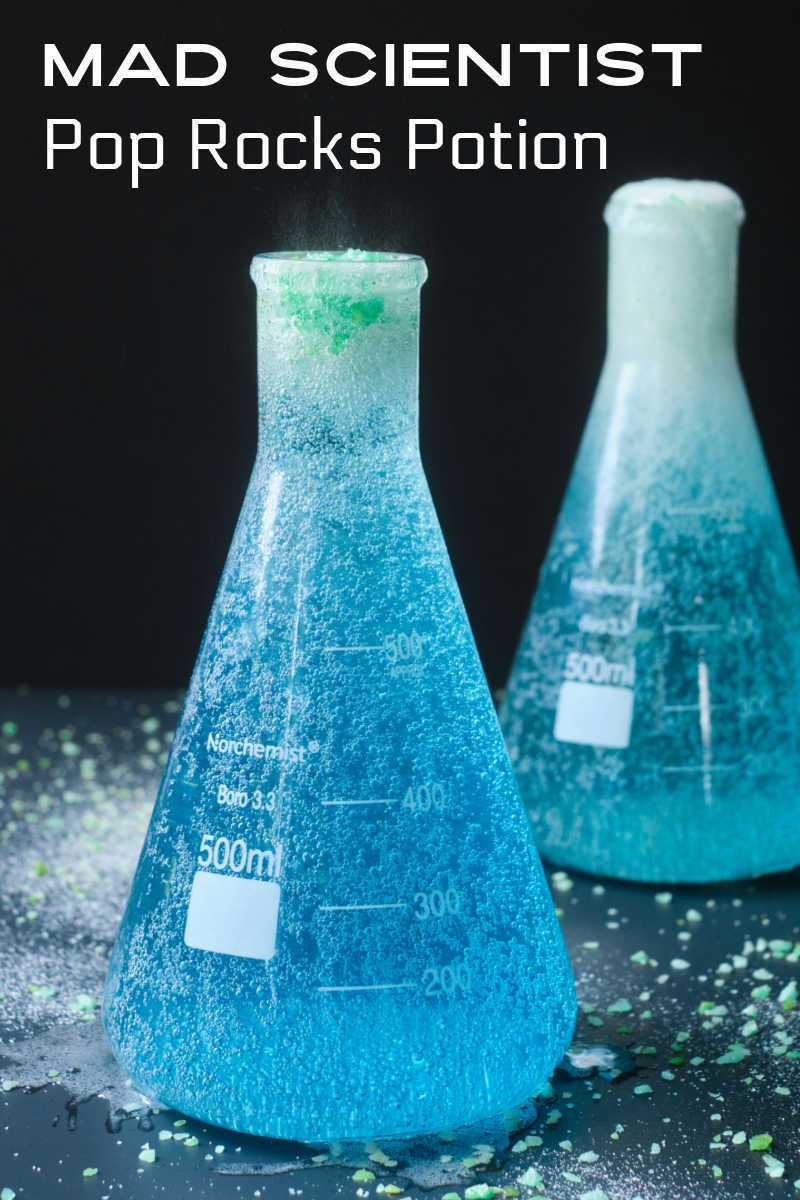 The Pop Rocks drinks are fun to serve at a Halloween party or birthday party, since they are so much fun.
You may want to fill the science vials with blue soda for each child and then let them add their own Pop Rocks.
That way they will enjoy being a mad scientist for a moment.
Have fun!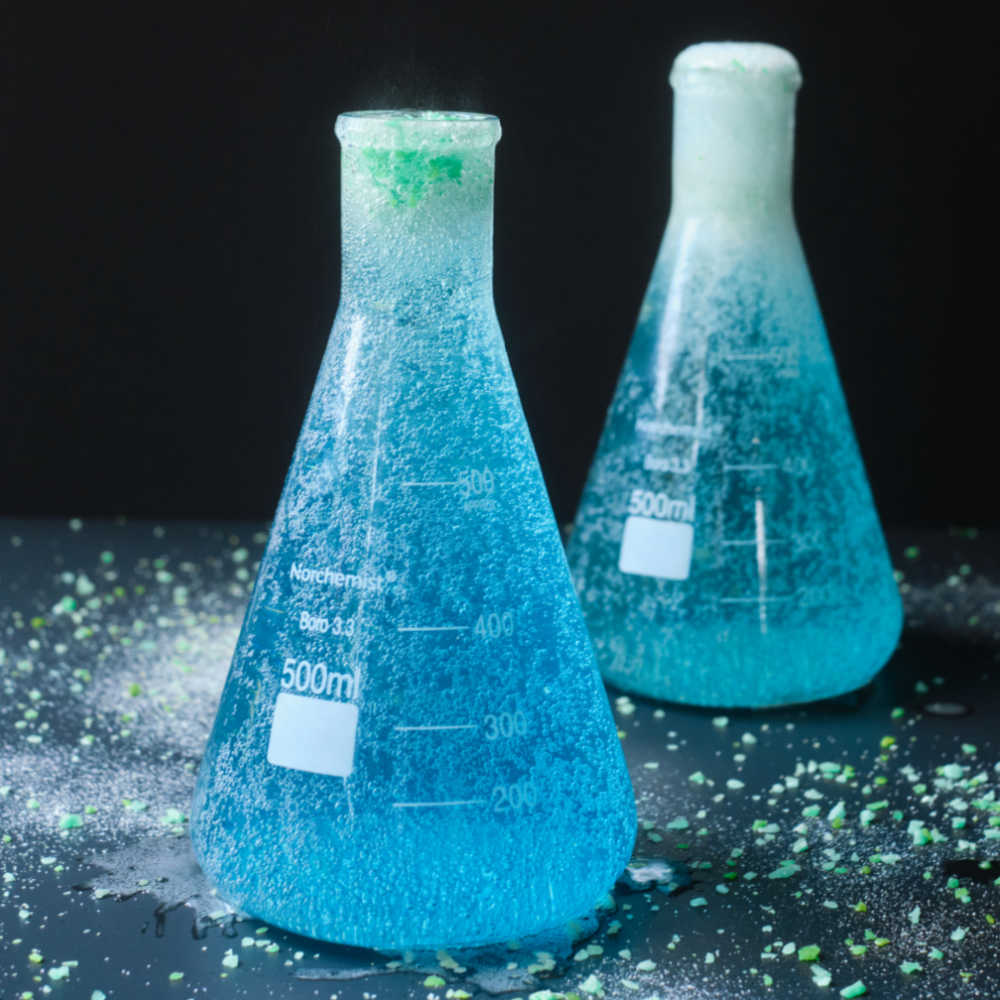 Mad Scientist Pop Rocks Potion Recipe
Ingredients
Carbonated Water or Club Soda
Torani Blue Raspberry Syrup (approx. 1 t per drink)
Green Pop Rocks (approx. 1 T per drink)
Supplies
Chemistry Glassware (Flasks, Beakers and/or Cylinders)
Swizzle Stick
Measuring Spoons
Instructions
1) Fill glassware to almost full.
2) Add Torani Syrup to each vial and stir gently with a swizzle stick. Feel free to experiment with different amounts of syrup and see how that impacts the color and flavor of the drink.
3 Place Pop Rocks into each drink and watch the chemical reaction. See what happens when you add more or less Pop Rocks.
4) Enjoy drinking the science experiment!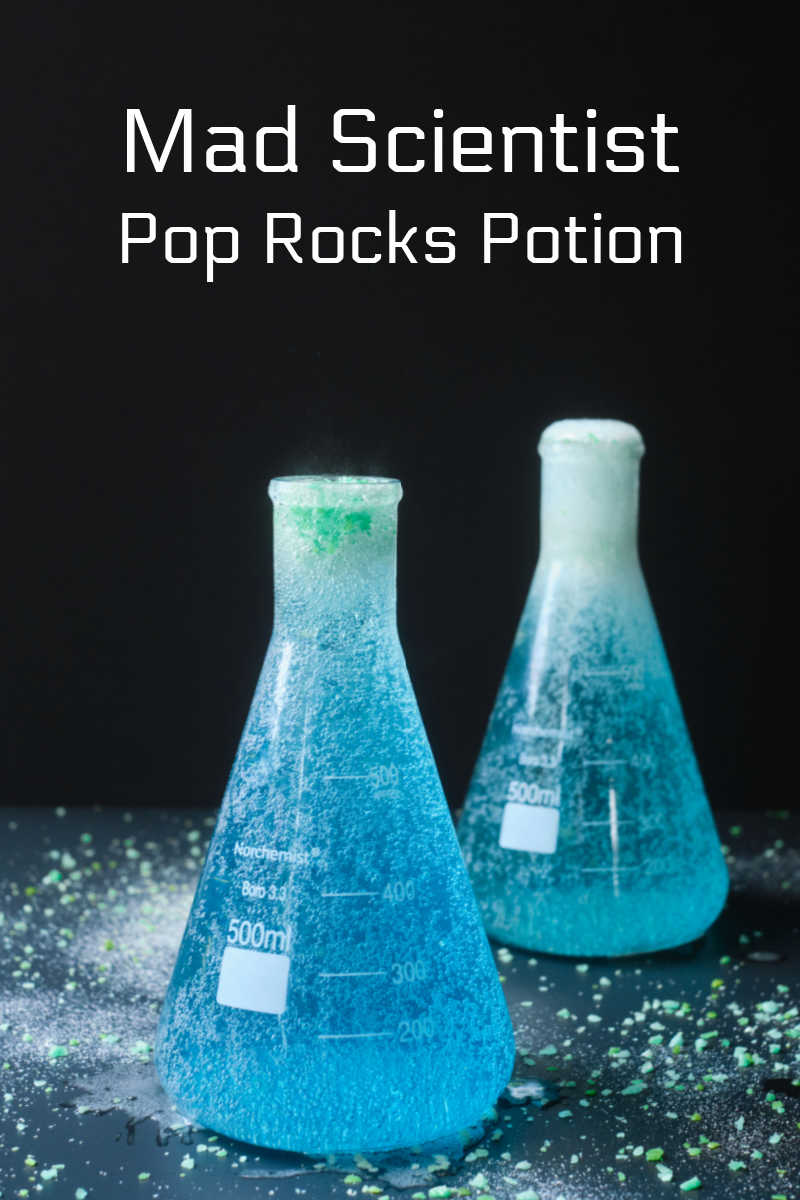 More from Mama Likes To Cook
Check out all of my Halloween recipes, so you can get more sweet inspiration.
Following are some of my favorites:
Then take a look at the rest of my vegetarian recipes, so you can have even more delicious fun in the kitchen!