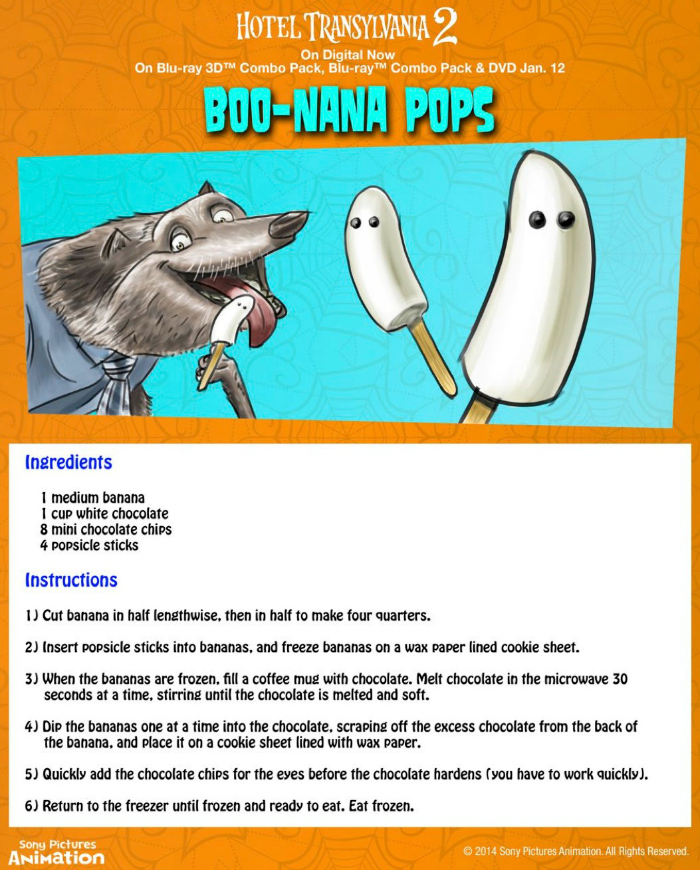 Boo-Nana Banana Pops Recipe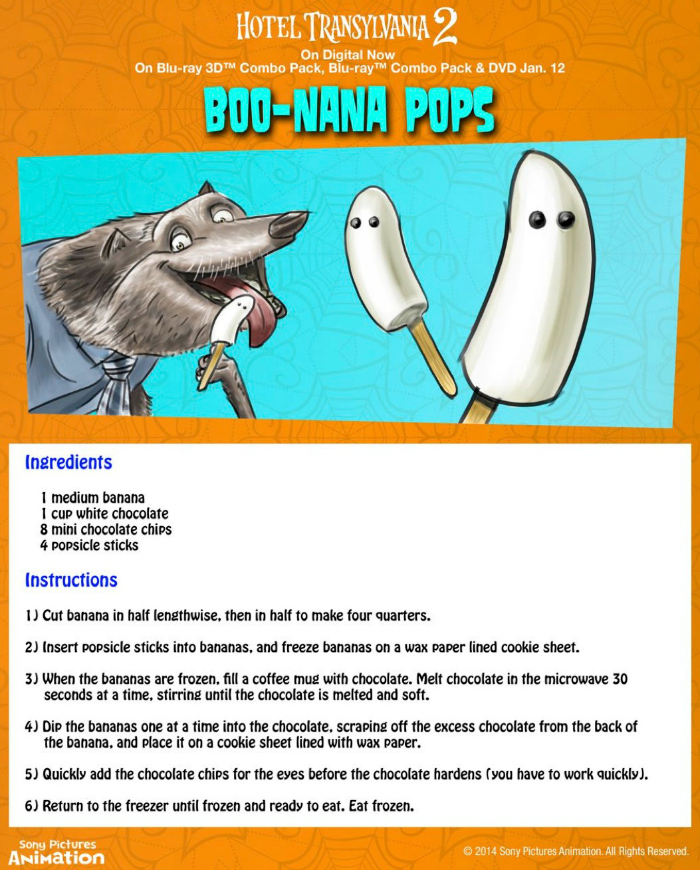 Click HERE to download the Halloween Banana Pops recipe, so your kids can enjoy this spooky frozen treat.
These ghost bananas are absolutely adorable, and, of course, just a little bit spooky!
Yes, they are dessert, but it's a great way to get an extra serving of fruit in your kid's diet.
Ingredient Supply List:
Bananas
White Chocolate
Mini Chocolate Chips
Popsicle Sticks
Waxed Paper
Kids can have fun helping or you can surprise them with the frozen bananas.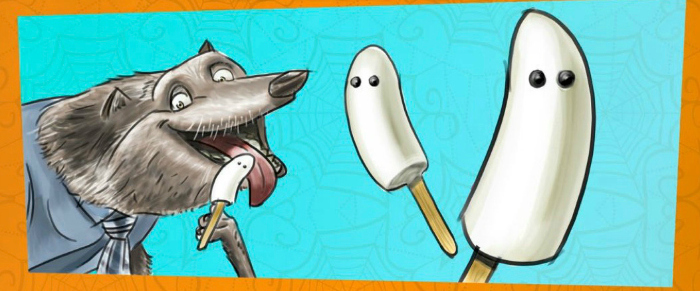 Sony Pictures Home Entertainment
Rated PG
Release date 1/12/16
Synopsis:
In this all-new monster comedy adventure, everything seems to be changing for the better at Hotel Transylvania!
However, Drac is worried that his adorable half-human, half-vampire grandson, Dennis, isn't showing signs of being a vampire.
So while Mavis is on vacation, things get batty as Drac enlists his monster friends Frank, Murray, Wayne and Griffin to put Dennis through a "monster-in-training" boot camp!
Click HERE for free Hotel Transylvania printable coloring pages and crafts.
Check out my other Halloween recipes, so you can get more spooky holiday inspiration.
Then take a look at my other vegetarian recipes, so you can have more fun in the kitchen.
Happy Halloween!