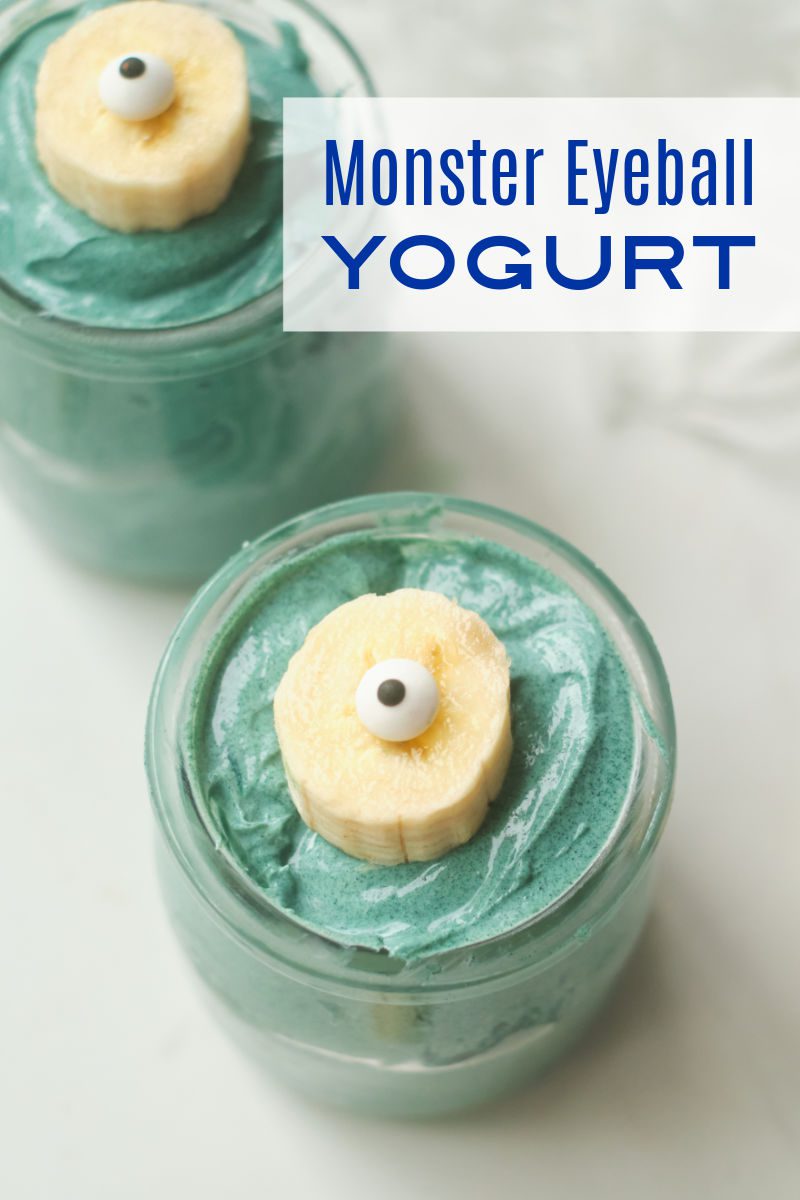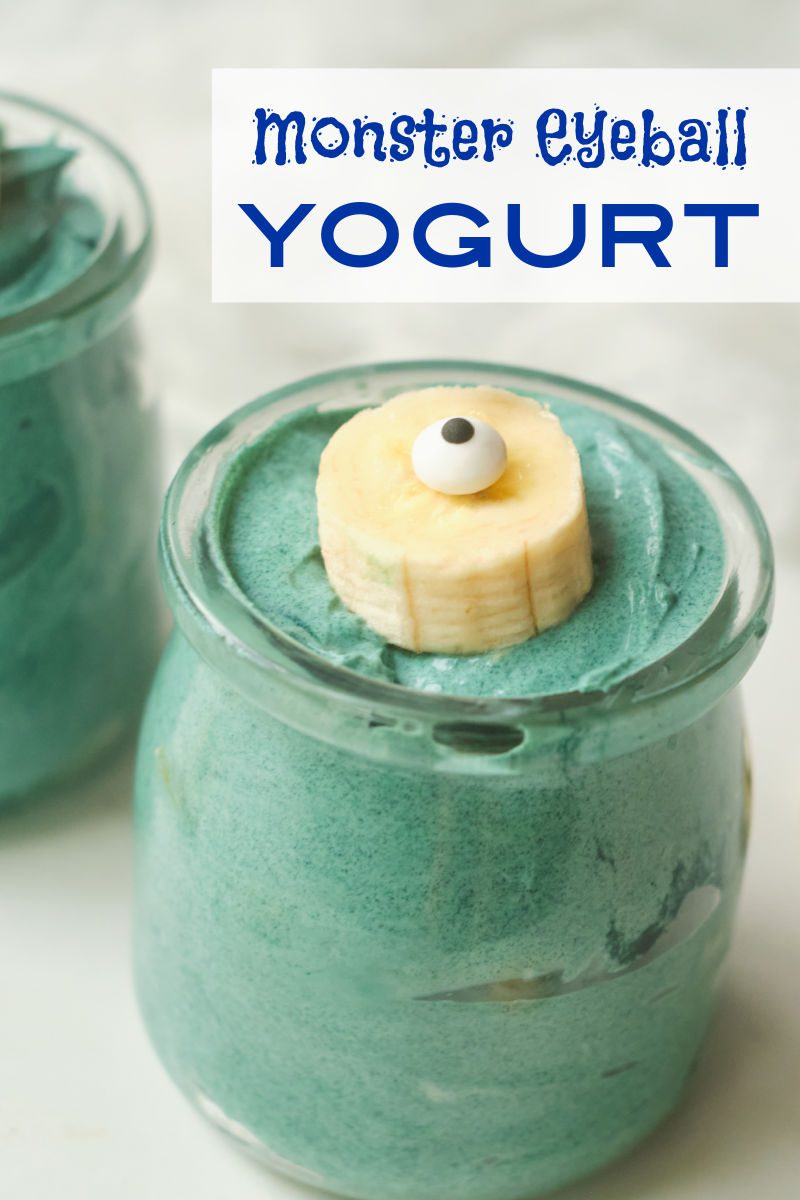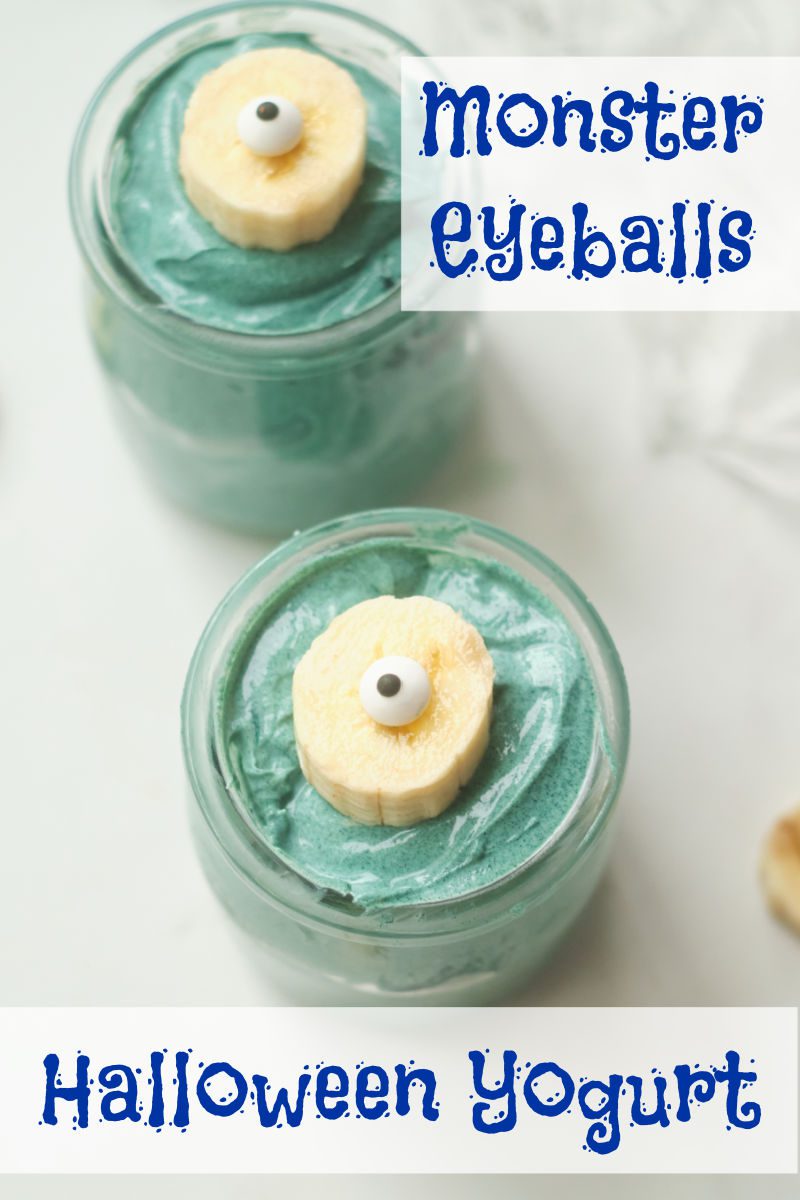 Halloween Breakfast Recipe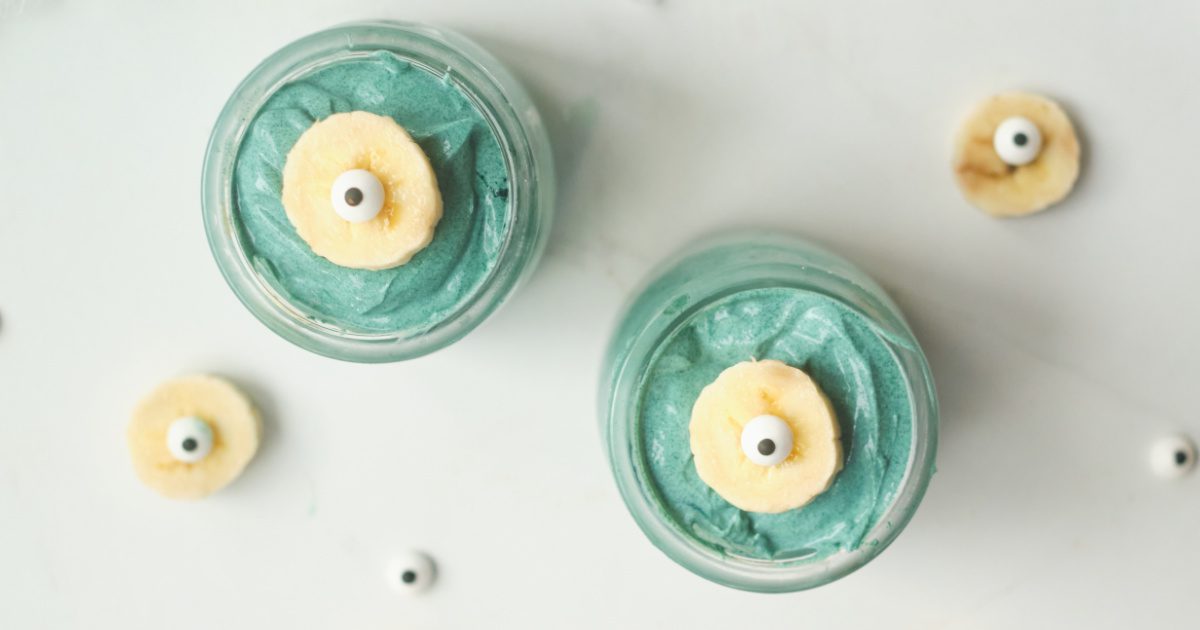 When you want some extra fun for breakfast on Halloween, make my monster eyeball yogurt to delight the family.
Of course, we love Halloween candy and treats, but it is great to have fun Halloween food options that are healthy and good for us.
This nutrient rich Greek yogurt is colored with all natural powdered food coloring that can also add extra nutrition.
The monster eye is made from a banana slice and a little candy eyeball as a tiny treat.
Mine monster yogurts are topped with a single eye, since that is what fit nicely in my little jars.
Feel free to add two (or three!) eyes, if you are using a flatter dish that has space for them.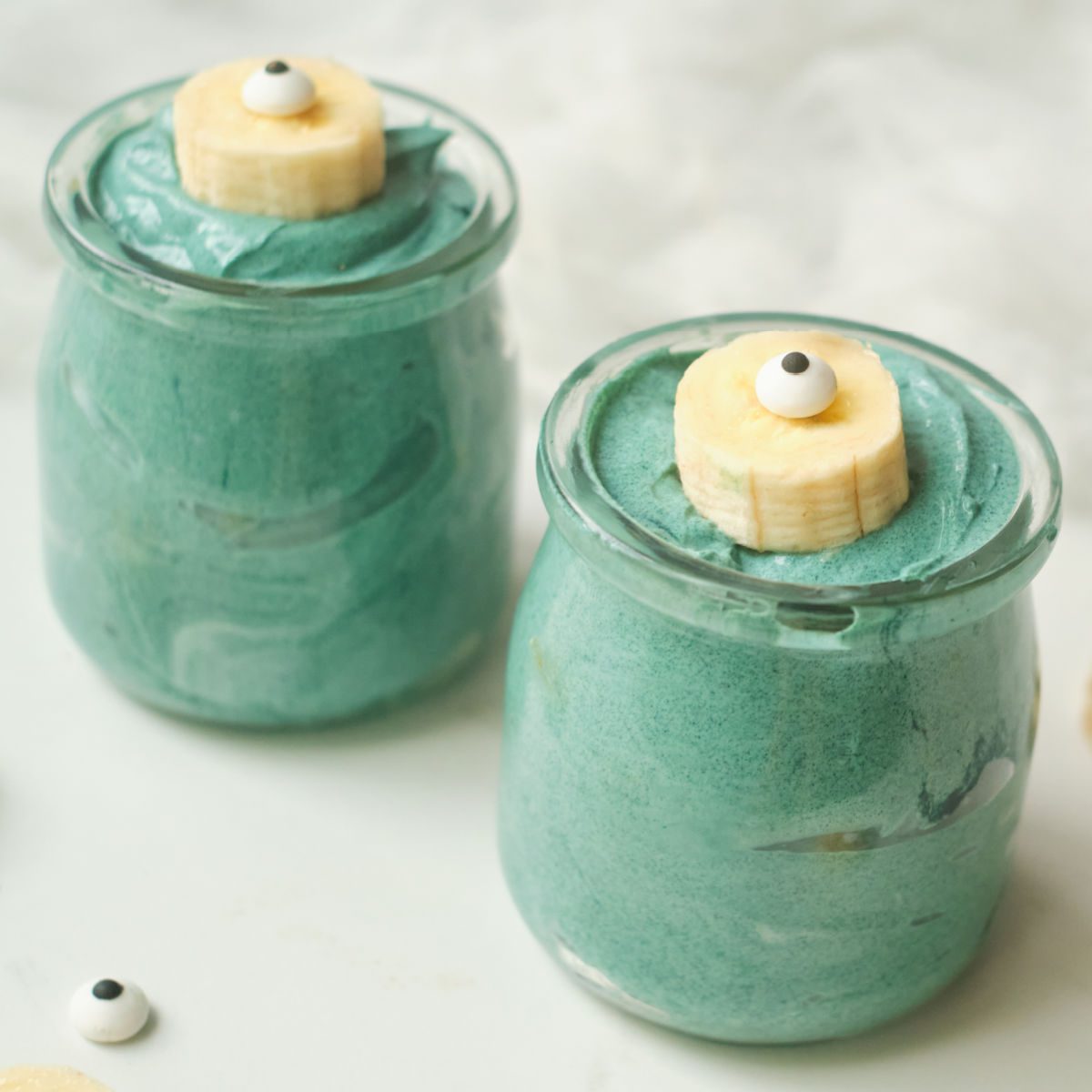 I happen to be a fan of green monsters, so this Halloween yogurt is green.
However, you can use any color you'd like.
Regular food color is ok, but I prefer using a powdered natural coloring made from ingredients that add color and other benefits.
There are many plant-based brands available, but Suncore is the one that I am most familiar with.
For green, you can choose from Emerald Pandan Leaf Supercolor Powder that has a vanilla-like flavor or Midori Jade Matcha that contains fiber and caffeine.
Other Supercolors that would be great for monsters include:
Pink Pitaya
Blue Butterfly Pea
Purple Sweet Potato
Red Beet
Cerise Prickly Pear
Lilac Taro Yam
Aqua Blue Spirulina
Fuchsia Hibiscus
and others!
Have fun and choose the color or colors that will make your family smile.
Add a little color or a lot, depending upon your personal preferences.
Happy Halloween!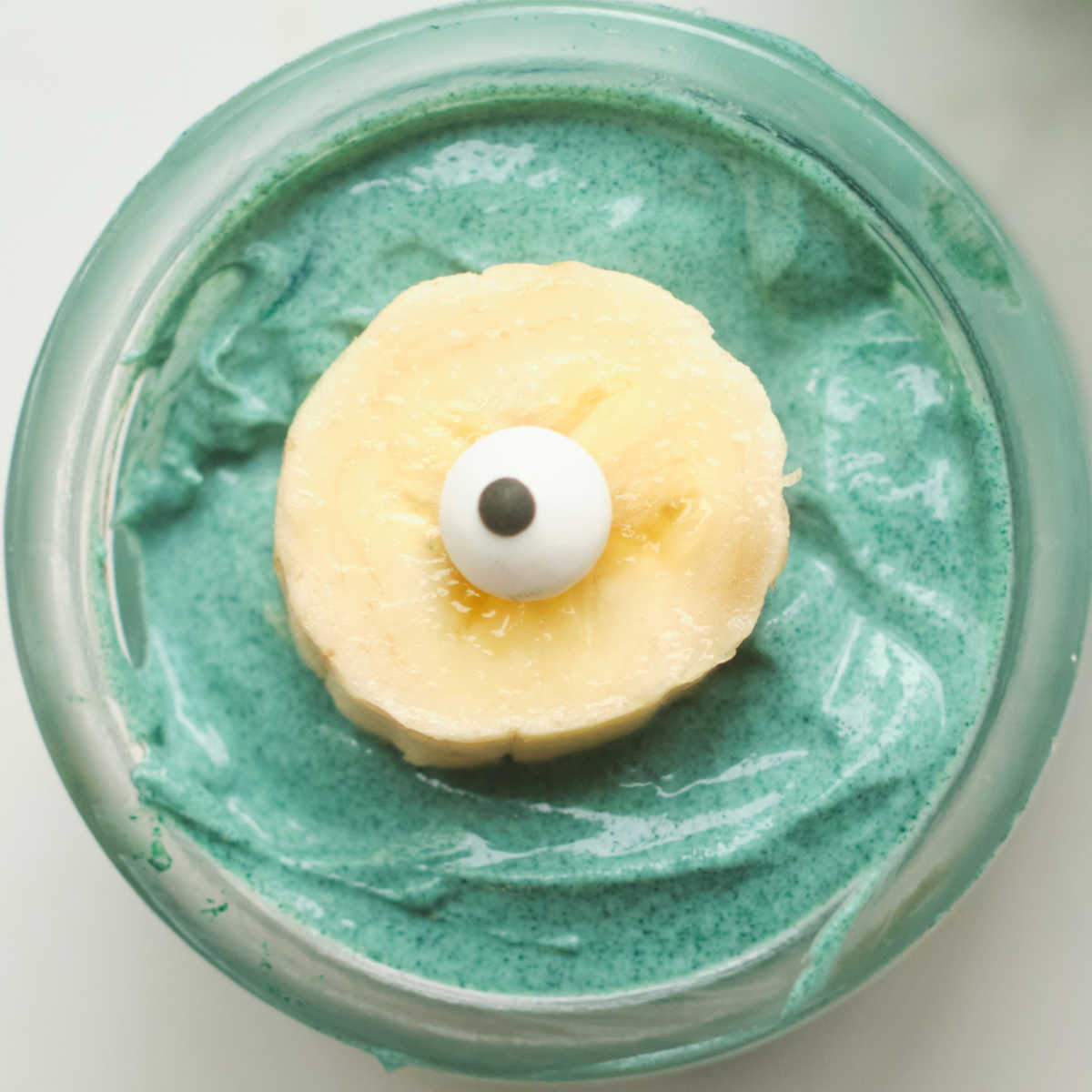 Monster Eyeball Yogurt Recipe
Prep time: 10 minutes
Total time: 30 minutes
Makes: 4 cups
Ingredients
4 cups Greek yogurt
Supercolor Powder (Matcha or Pandan Leaf for green or choose another color)
1 banana
Eyeball Candy
Supplies
Spoon
Measuring Spoon
Knife
Instructions
1) Add a tablespoon of the coloring powder to the Greek yogurt and stir to combine. Add more little by little until you get the color intensity that you'd like.
2) Scoop the yogurt into serving dishes or into containers, if you are packing for a to go meal.
3) Top the yogurt servings with banana slices and garnish with eyeballs.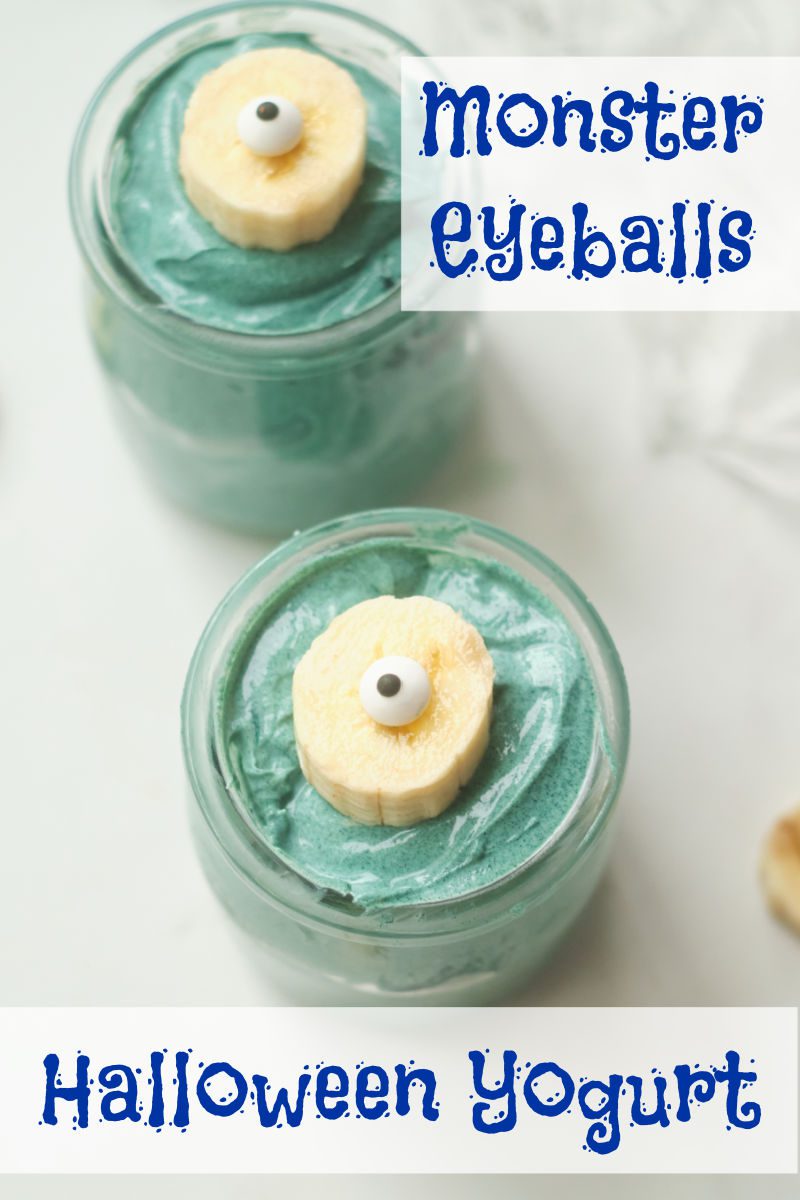 More from Mama Likes To Cook
Check out the rest of my vegetarian recipes, so you can get more great ideas for baking, cooking, blending and juicing.
Deals for Halloween
Halloween Drink Recipes
Halloween Food Recipes
Hotel Transylvania Recipes
Shopping Tips
For a beautiful assortment of kitchen necessities and food gifts for the whole family, check out the deals at these online stores.
Are you ready to have some delicious fun in the kitchen?