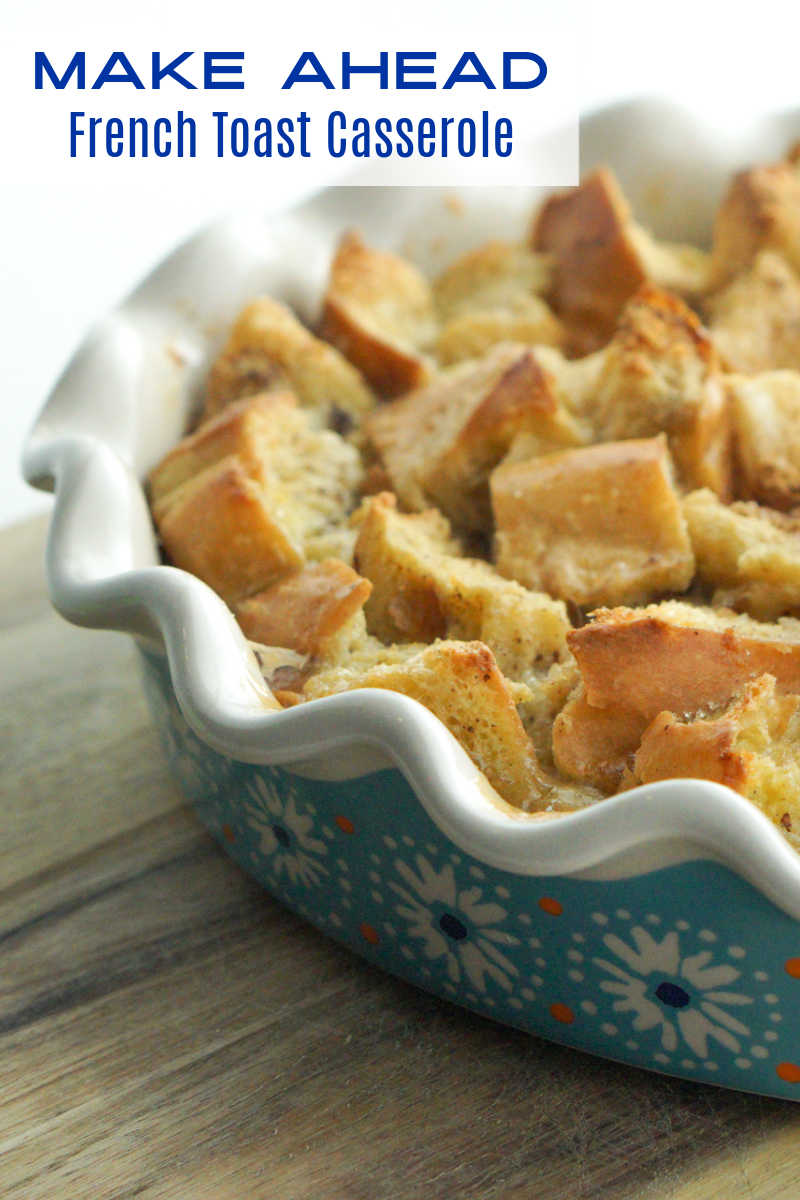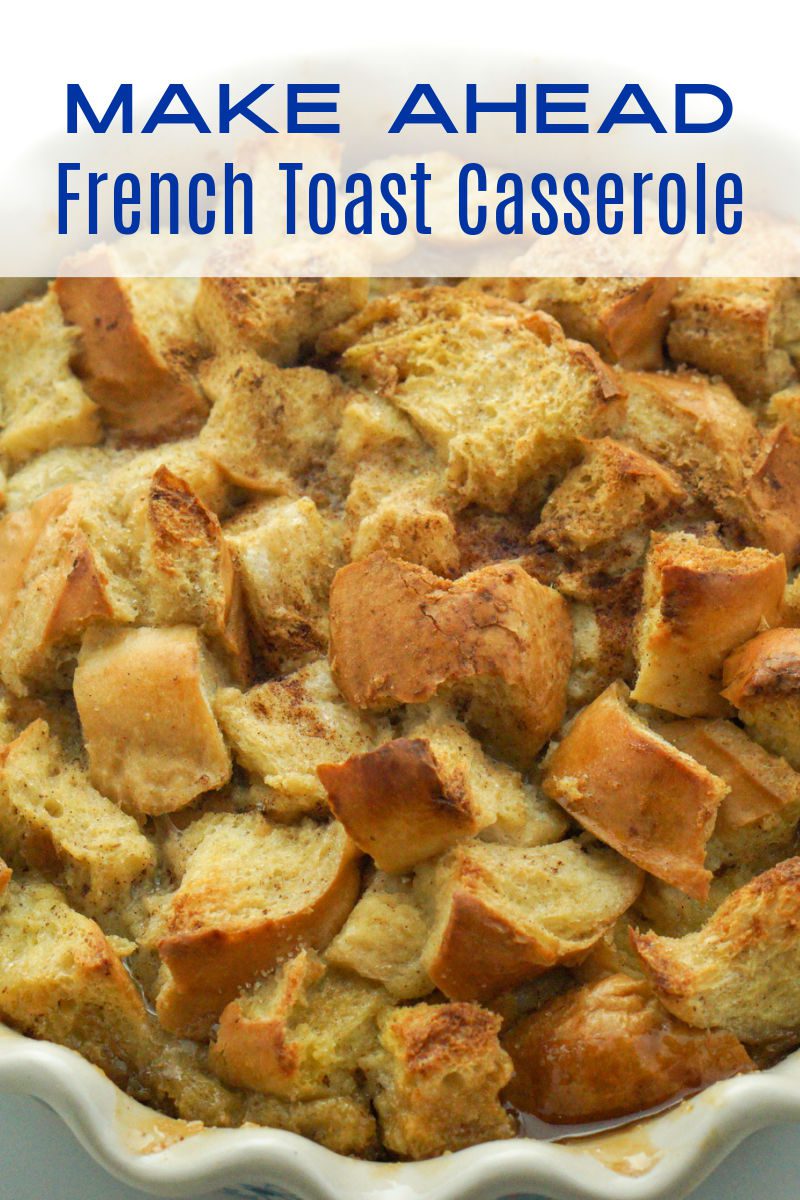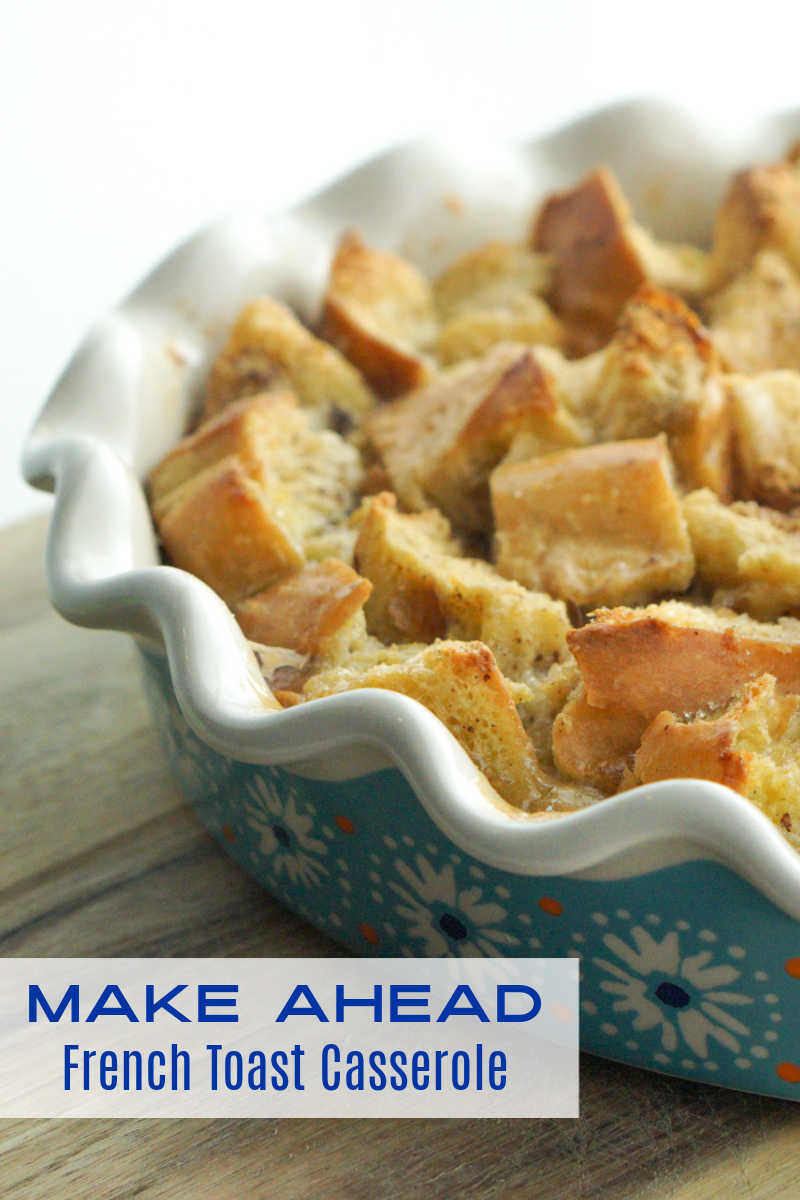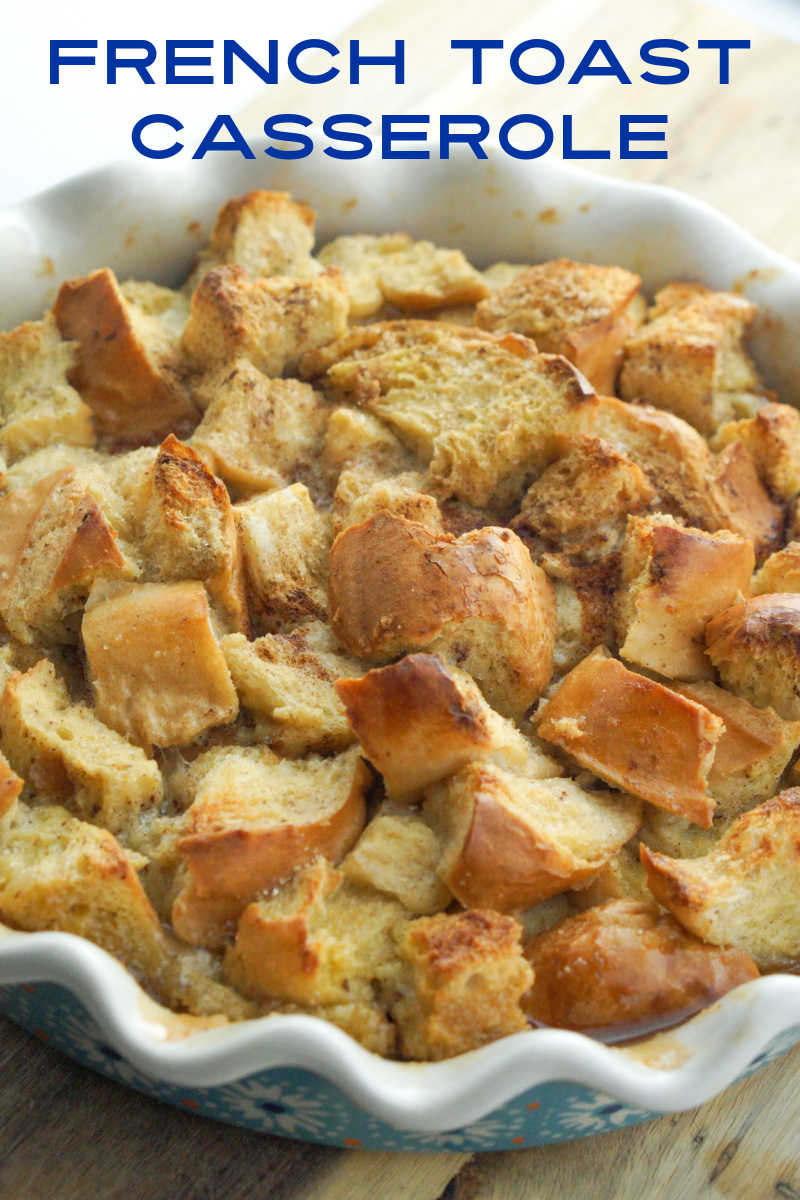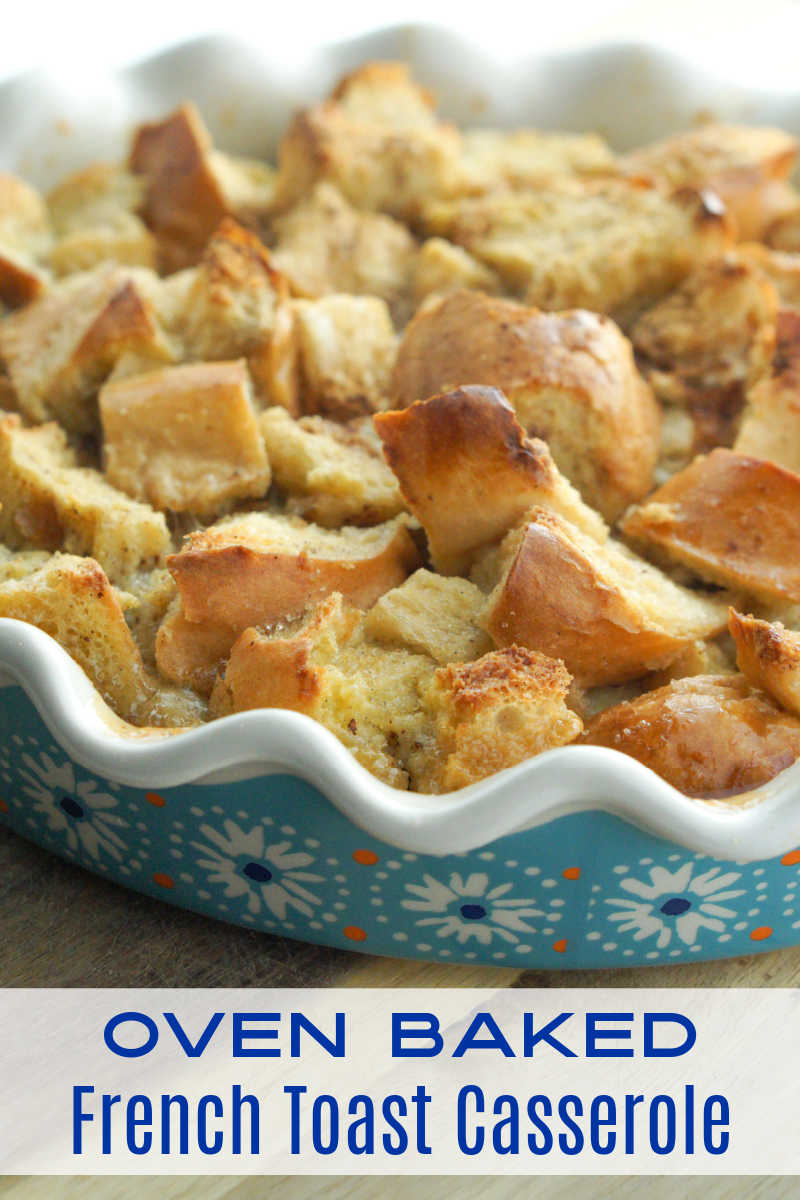 Easy make ahead brunch at home
This make ahead French toast casserole recipe is amazing and easy to bake.
Brown sugar, vanilla and cinnamon are baked in, which is perfect for a family brunch, a holiday gathering or an any day breakfast.
This baked French toast dish is perfect for a family style meal and will be enjoyed by kids and adults.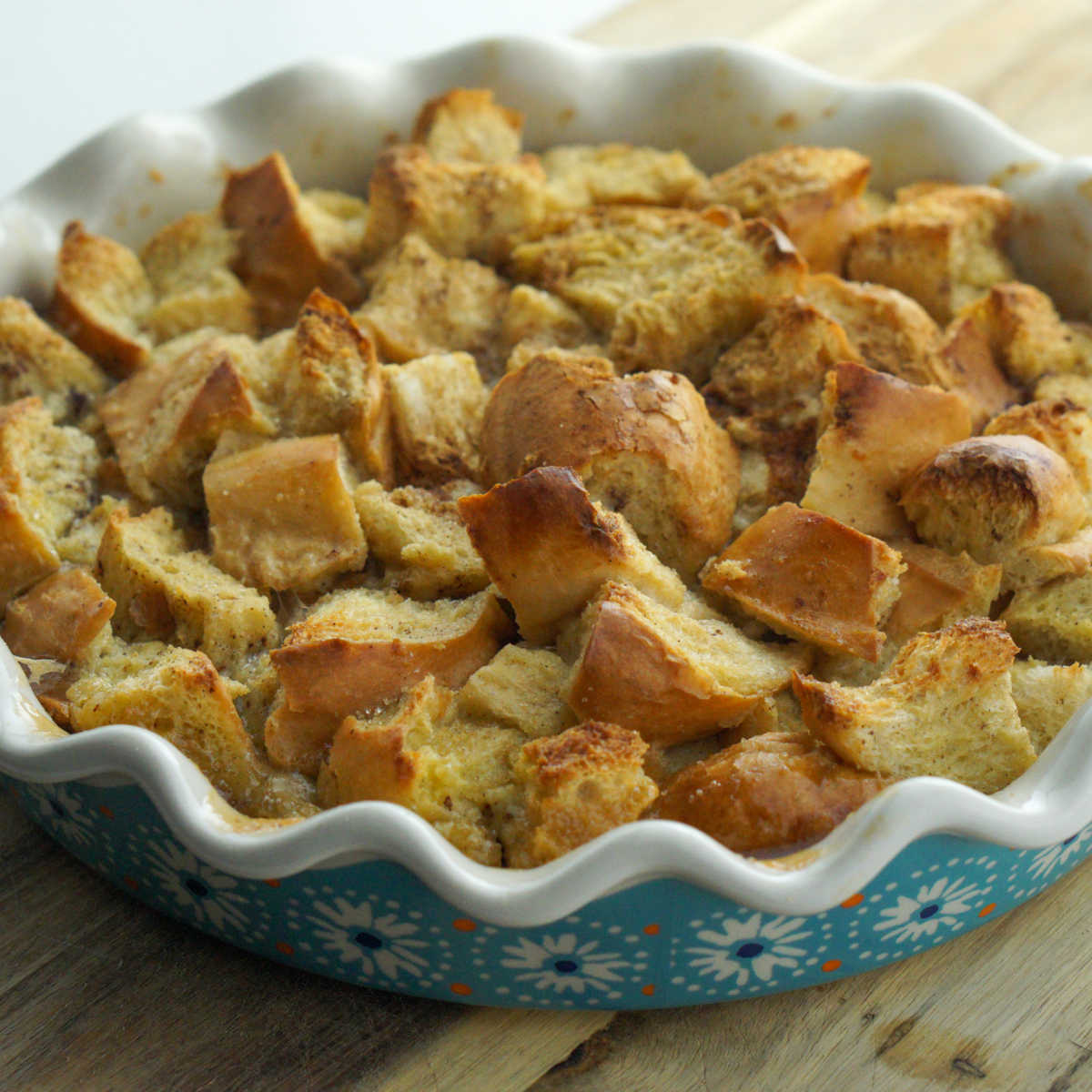 Is this make ahead recipe easy to make?
Yes, this recipe is absolutely easy to make.
You do need an oven, but there is no specialized equipment or special skills needed to make it.
The ingredients are basic and budget friendly, so you are probably already familiar with everything you'll use.
The make ahead recipe can be put together quickly, so that you can avoid a last minute rush.
If you have kids who like to help in the kitchen, they should be able to help with most of the prep for this dish.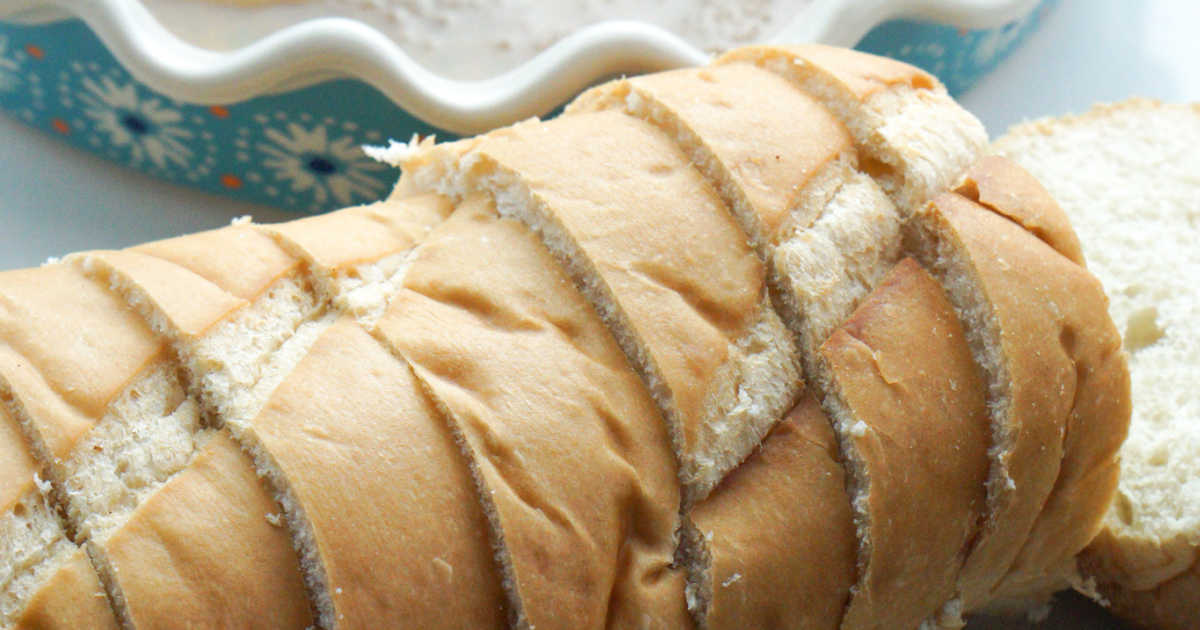 Can this recipe be made gluten-free?
Yes.
You can make this brunch casserole recipe without gluten, when you use loaf of gluten-free French bread.
The texture of the French toast casserole will be just fine, when you substitute with the gluten-free bread.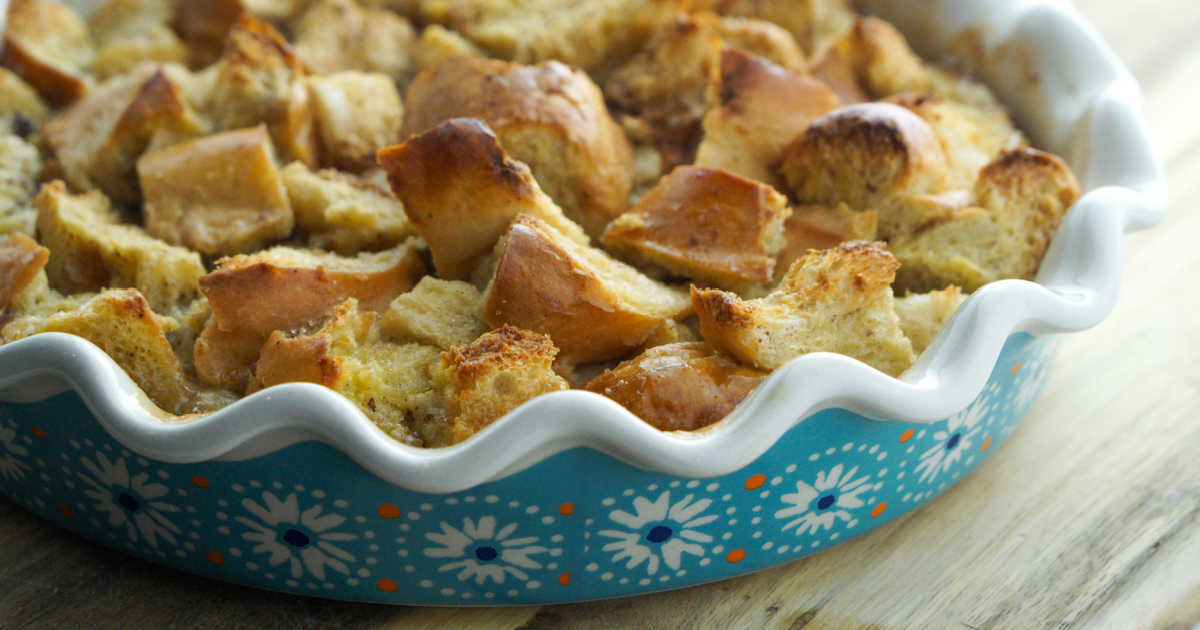 Is this recipe vegetarian?
The recipe is already vegetarian as written, so no substitutes are needed.
Can I make this recipe dairy-free?
Yes.
You can choose dairy-free milk and butter for easy swaps that will make this vegetarian.
Is this casserole recipe vegan?
No.
There are eggs in the recipe that are needed to get good results.
I'm sure there is a vegan way to substitute, but I haven't tried to figure it out.
Our chickens are loved and well-cared for and give us plenty of eggs.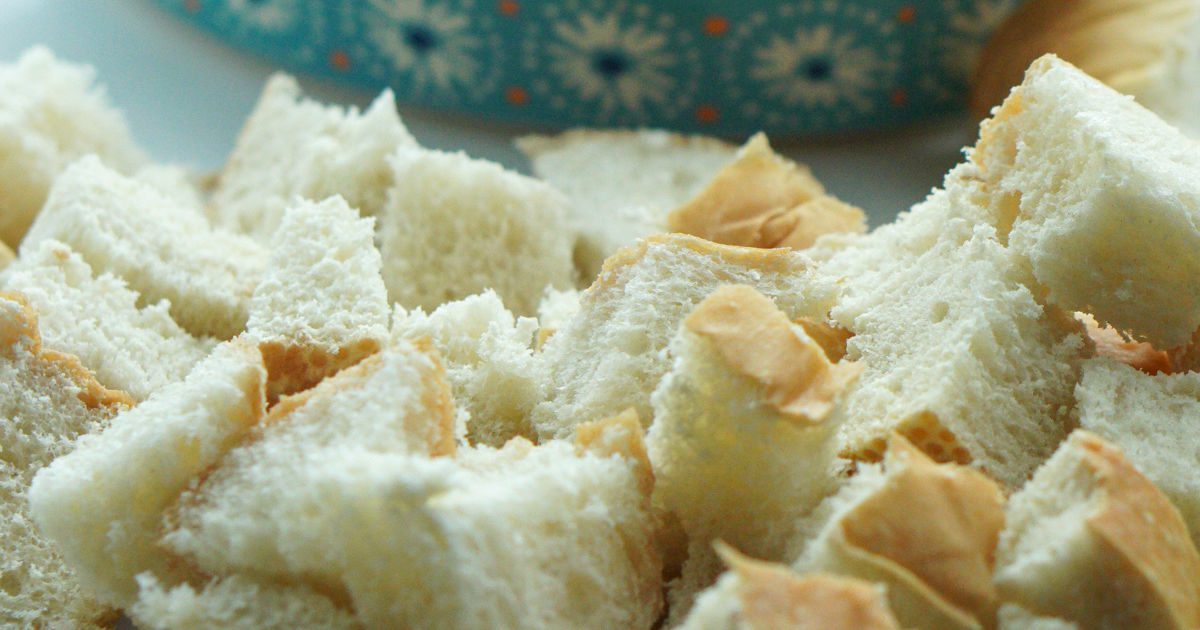 What ingredients are in this baked French toast brunch recipe?
This baked brunch dish uses basic ingredients, so you may already have most or all of them on hand at home.
French bread
Loaves of French bread are readily available at grocery stores or you can bake your own.
Feel free to use a gluten free loaf, if you'd like.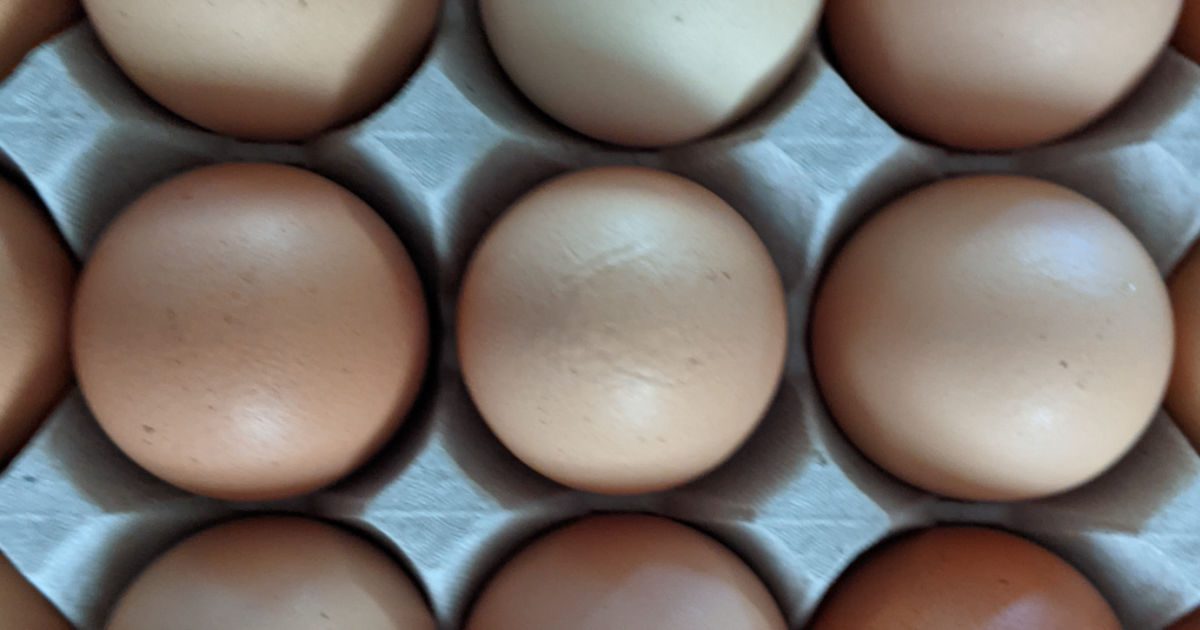 Eggs
We have our own chickens, so have a steady supply of fresh eggs.
Store bought are fine, if that's what you can get and they fit in your budget.
If you are able to get farm fresh eggs from a farmer's market or farm stand, the quality can be noticeably better.
Milk
I use regular non-fat milk, when I make French toast.
Feel free to substitute a dairy-free plant-based alternative, if you'd like.
Also, you can use heavy cream, if you don't mind the extra calories.
Brown sugar
Feel free to use light brown sugar or dark brown sugar, when you make this brunch recipe.
Butter
Salted or unsalted butter are fine in this recipe.
If you'd like to use a vegan alternative, just choose one that you know will melt well.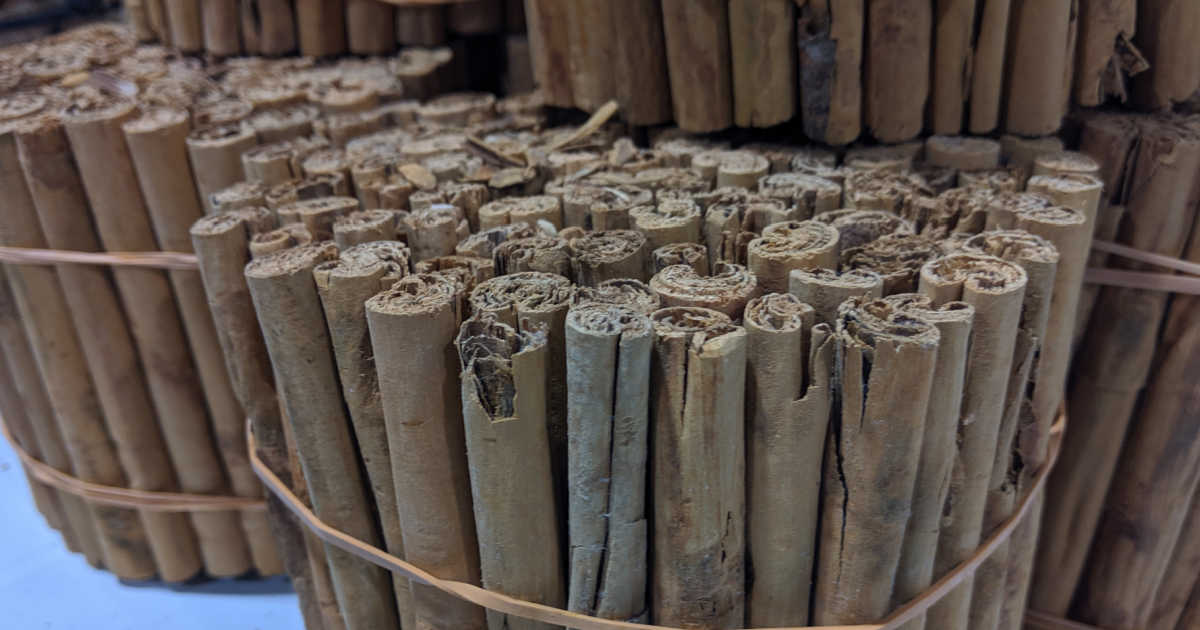 Cinnamon
Fresh ground cinnamon adds wonderful flavor to this dish.
Feel free to a add a little extra, if you want the taste to be stronger.
Use vanilla bean paste instead of vanilla extract to get extra good vanilla flavor and little black flecks of real vanilla bean.
This will give better flavor than using vanilla extract, without the extra work of scraping whole vanilla beans.
If you don't have vanilla bean paste, you can substitute an equal amount of vanilla extract at a 1 to 1 ratio.
However, for amazing vanilla taste that will be this holiday brunch recipe even better, use vanilla bean paste.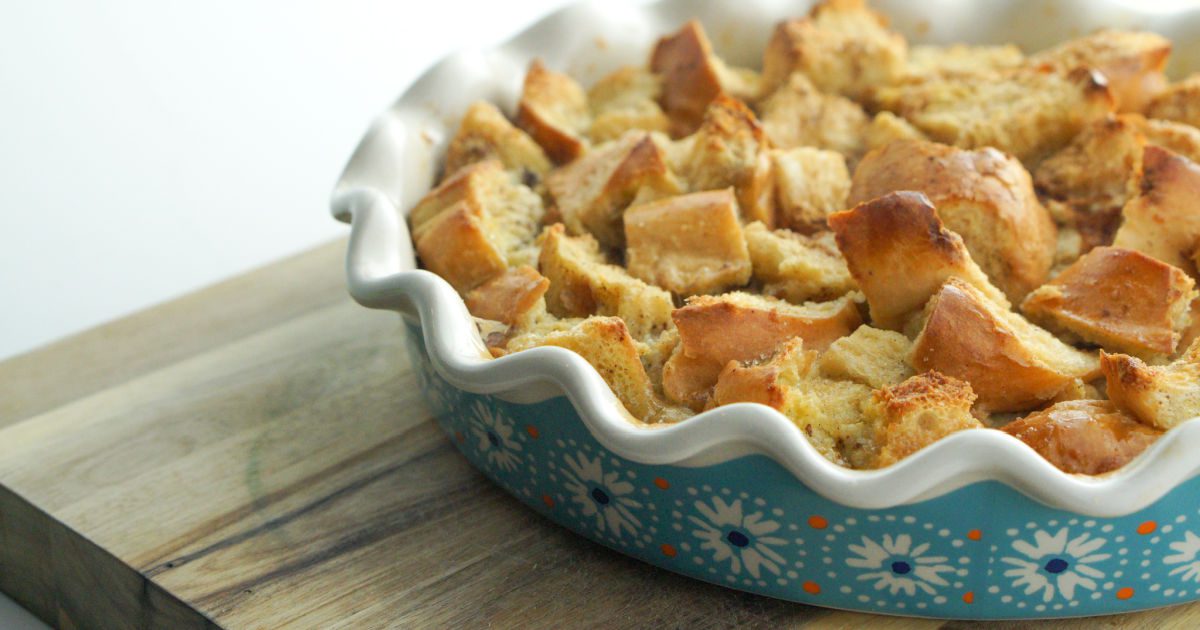 What type of baking dish should be used for a French toast casserole?
As you can see from my photos, a pie dish was used to bake this make ahead casserole.
A square stoneware baking dish with work just fine, too.
How do you keep French toast from getting soggy?
The first thing that you can do to keep your French toast from getting soggy is to use dense bread.
This recipe calls for French bread, which works well.
Other dense breads like challah, brioche or sourdough bread can be substituted with good results.
A squishy sandwich bread is not a good choice for this breakfast dish.
The other factor that helps keep your brunch treat from getting soggy is to make sure you bake it thoroughly, just like you would do when baking a cake.
Start checking it after about 30 minutes in the oven and let it bake longer as needed.
Feel free to give it a little stir, if it looks like the egg casserole isn't cooking evenly.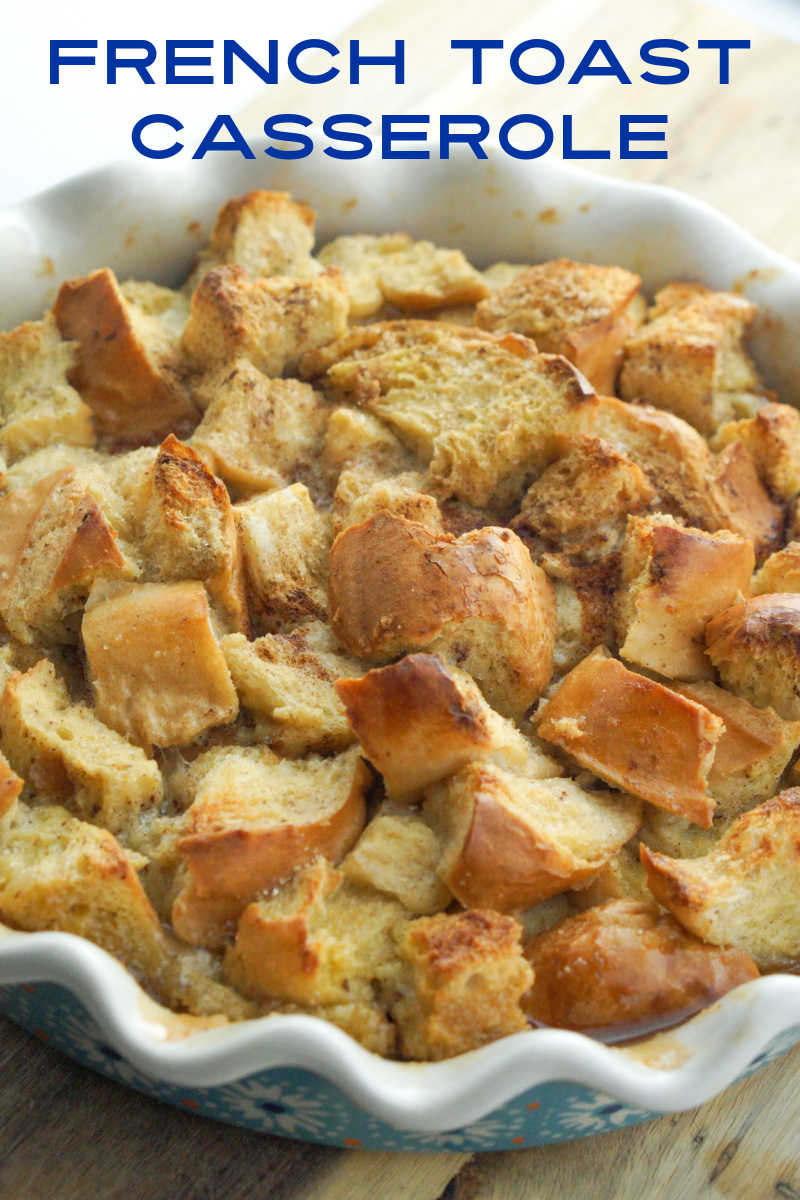 How long can the casserole stay in the fridge before baking?
This French toast casserole should rest in your refrigerator for at least 4 hours prior to baking.
If you are planning on baking it first thing in the morning, you can prepare it before going to bed and leave it in the fridge overnight.
Then it will be ready to pop in the oven, when you get up after a good night's sleep.
So, the make ahead brunch casserole can stay in the refrigerator for at least four hours and up to overnight.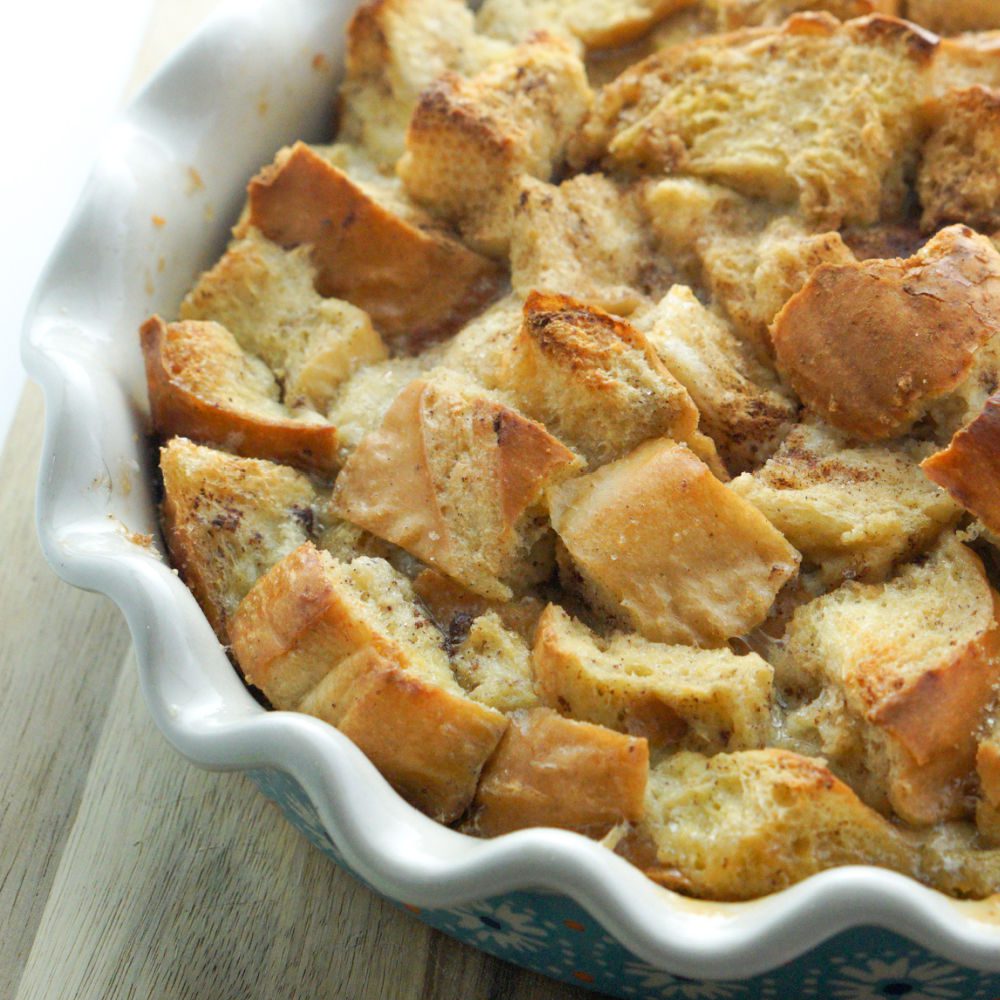 Why make this recipe?
Well, because this holiday favorite is a delicious treat, of course!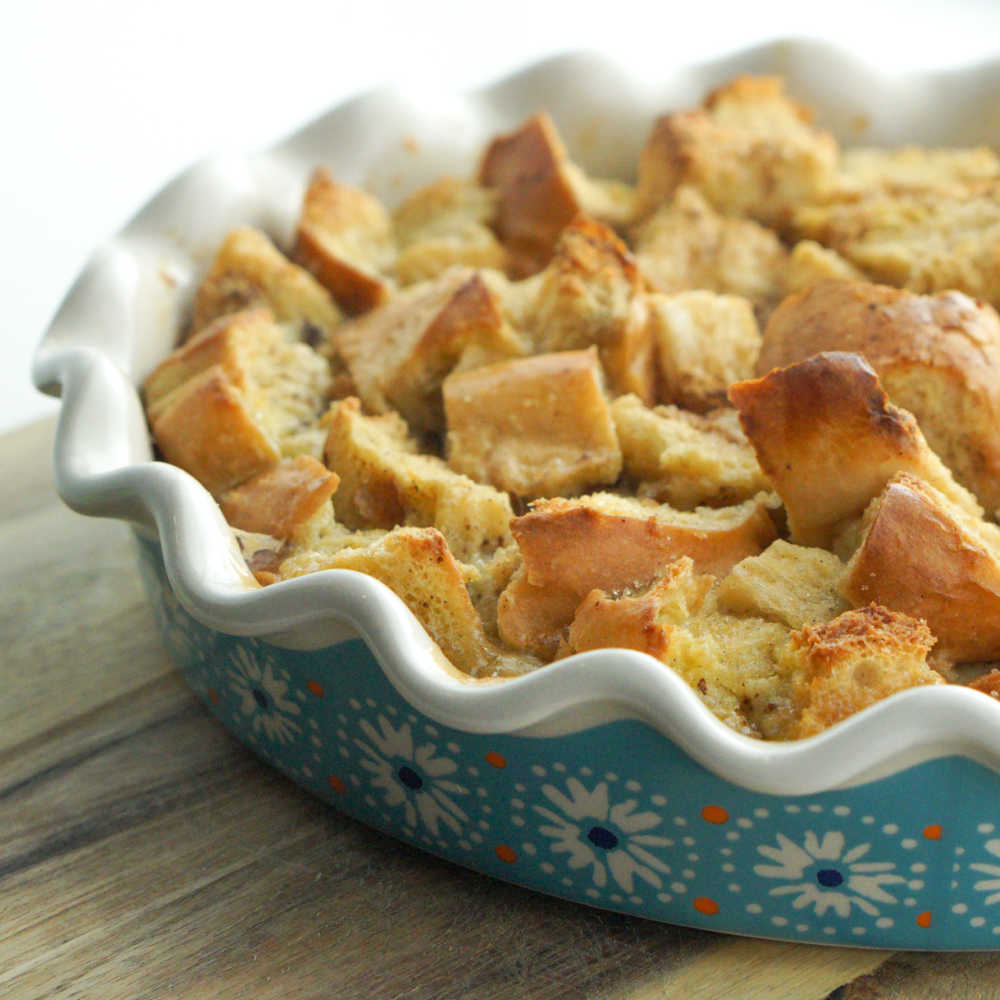 Make Ahead French Toast Casserole Recipe
Prep time: 10 minutes
Rest time: 4+ hours or overnight
Bake time: 30 to 45 minutes in the oven at 350°
Yields: 6-8 servings
Ingredients
½ loaf French bread
6 eggs
1 ½ cups milk
½ cup brown sugar
½ cup butter
2 teaspoons cinnamon
1 tablespoon vanilla bean paste
Supplies
Saucepan
Nonstick Baking Spray
Stoneware Pie Dish or Square Baking Dish
Measuring Cup
Measuring Spoons
Bread Knife
Small Mixing Bowl
Tongs
Foil
Instructions
1) Cut bread into slices and then into 1-2″ cubes and set aside.
2) Add butter and brown sugar to the saucepan and set heat to medium. Cook until melted, stirring occasionally.
3) Add eggs, milk, cinnamon and vanilla bean paste to a small mixing bowl. Whisk together, so they are well combined.
4) Thoroughly coat the pie dish with nonstick baking spray.
5) Pour the brown sugar and melted butter mixture into the prepared baking dish.
6) Layer the cubed bread to the dish on top of the melted butter and then pour the egg mixture on top of that.
7) Use tongs to gently toss the ingredients together, so the bread is completely moistened from the liquid ingredients.
8) Cover with foil and refrigerate for at least 4 hours or overnight.
9) Bake at 350° for 30 to 45 minutes until the casserole is cooked through and the bread is not soggy.
10) Serve and enjoy this baked French toast as is or top with syrup, powdered sugar and/or fruit.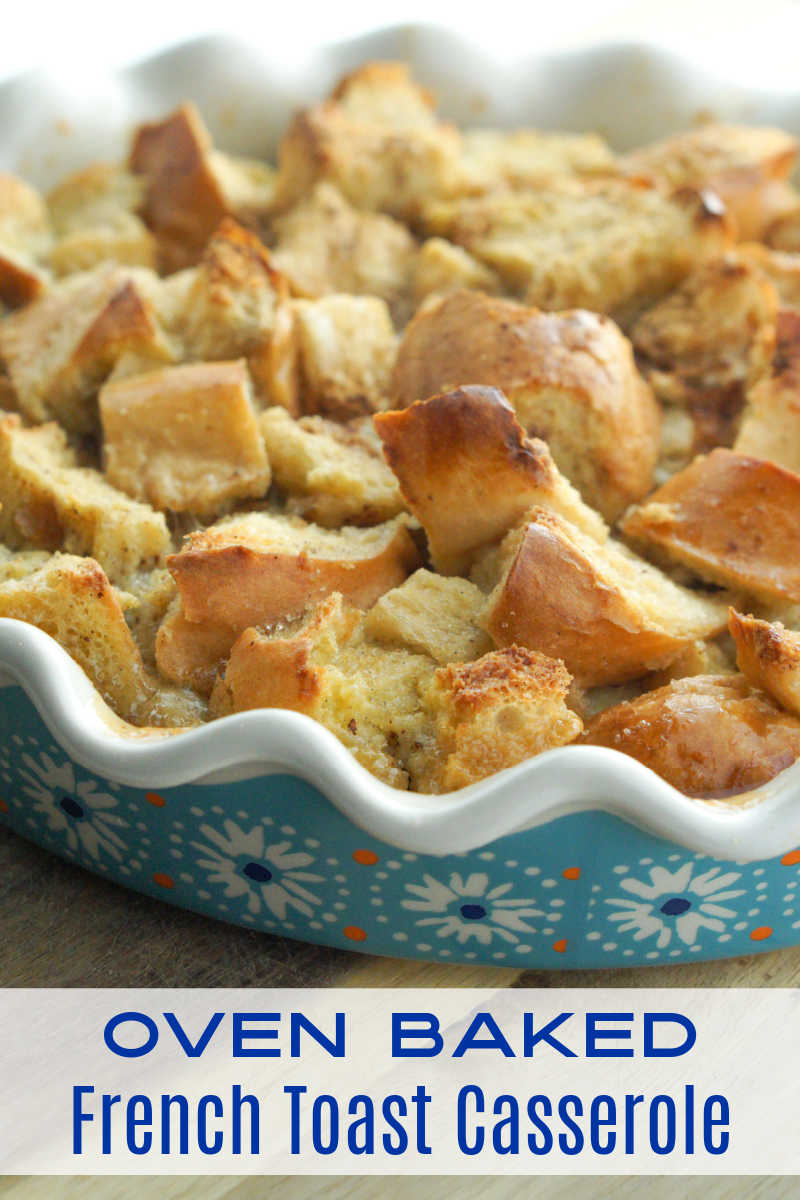 More from Mama Likes To Cook
Check out the rest of my vegetarian recipes, so you can get more great ideas for baking, cooking, blending and juicing.
Favorite Brunch Recipes
Favorite Holiday Dessert Recipes
Are you ready to have some delicious fun in the kitchen?
Enjoy these recipes for memorable family meals and treats!