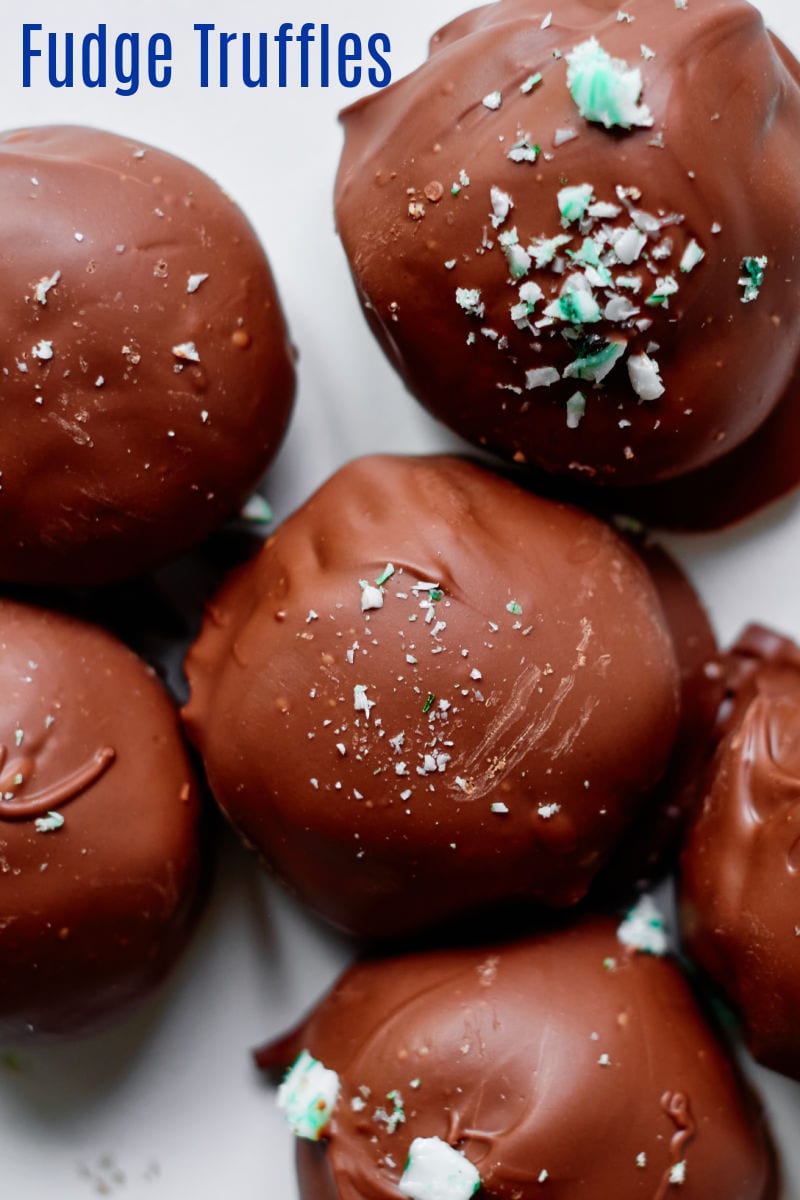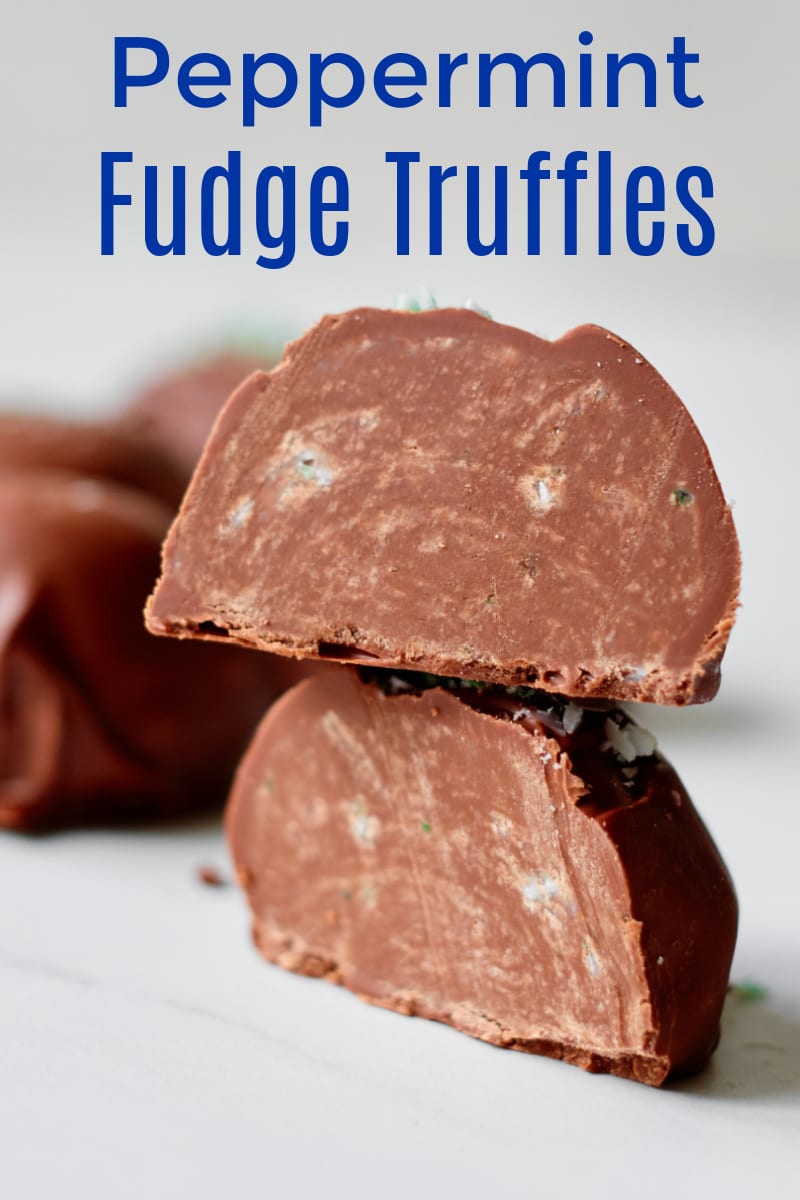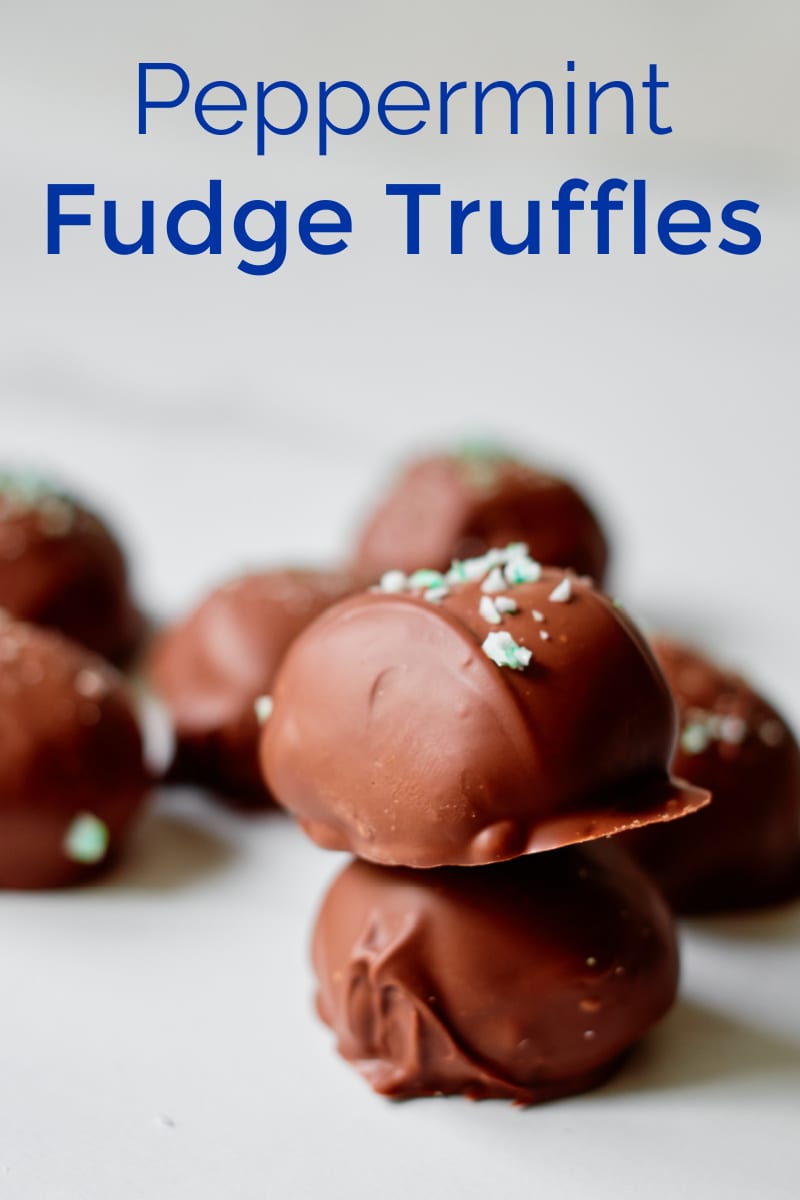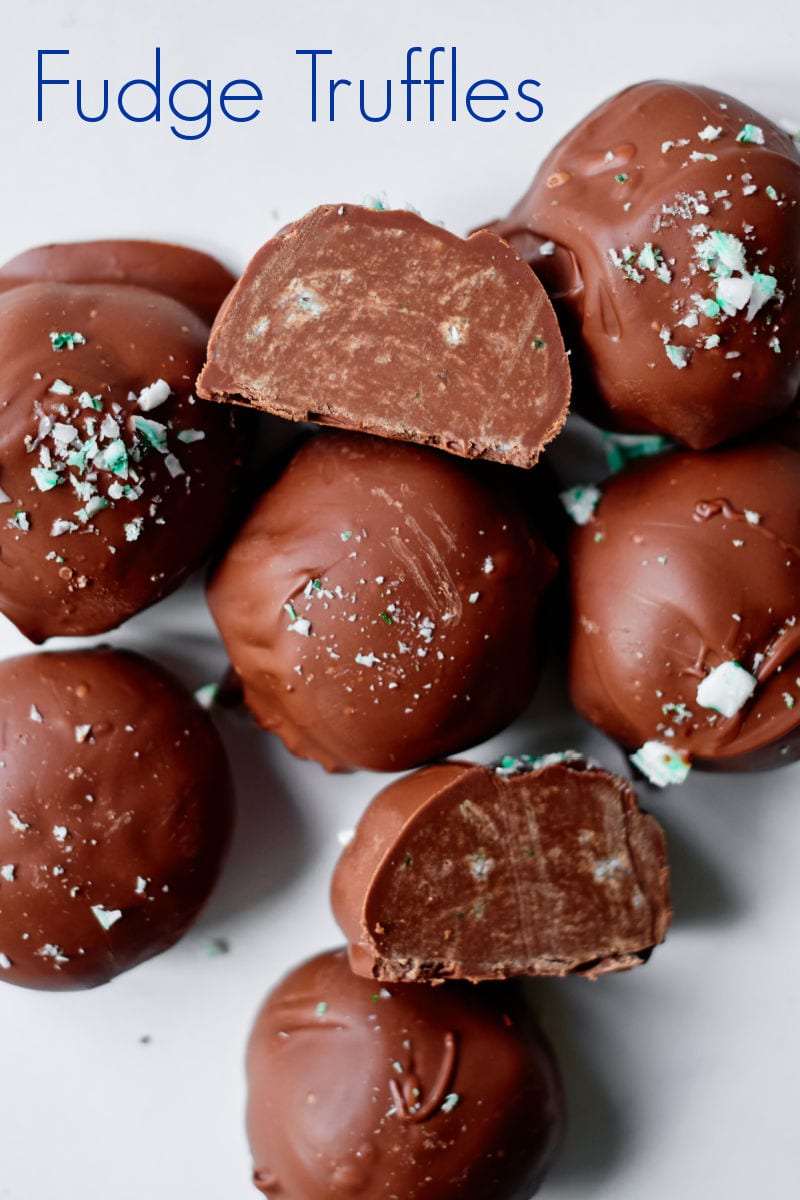 Homemade Fudge Truffles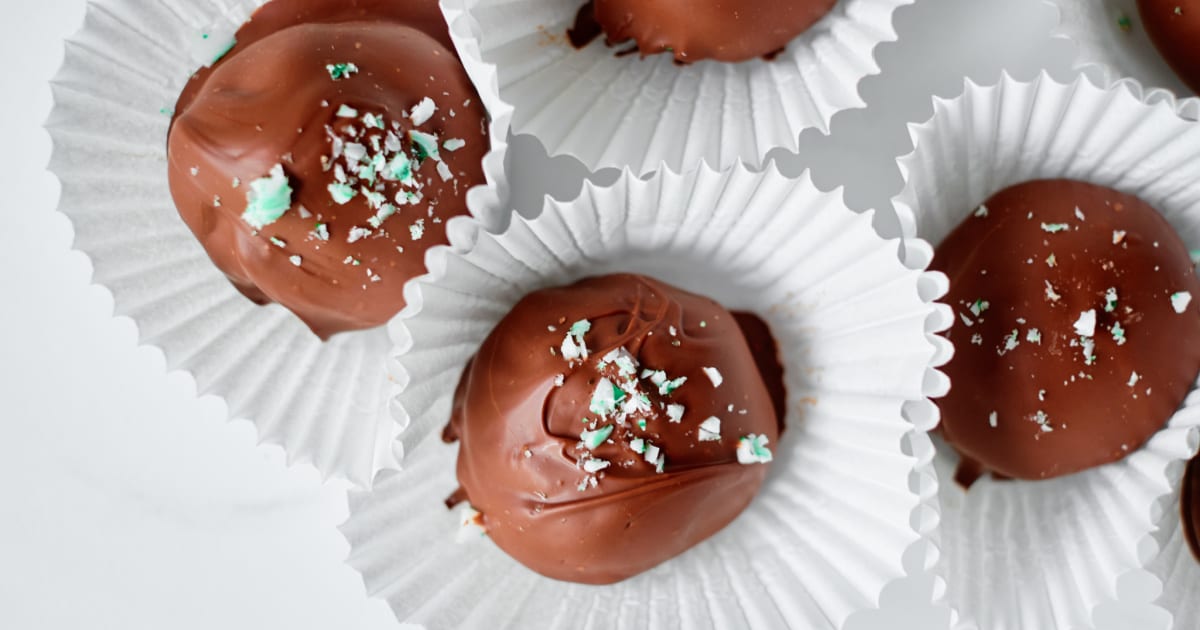 Make these homemade peppermint fudge truffles, when you want a decadent chocolate treat with holiday flair.
Inside you'll find rich chocolate fudge with tiny bits of peppermint candy and outside is a layer of chocolate.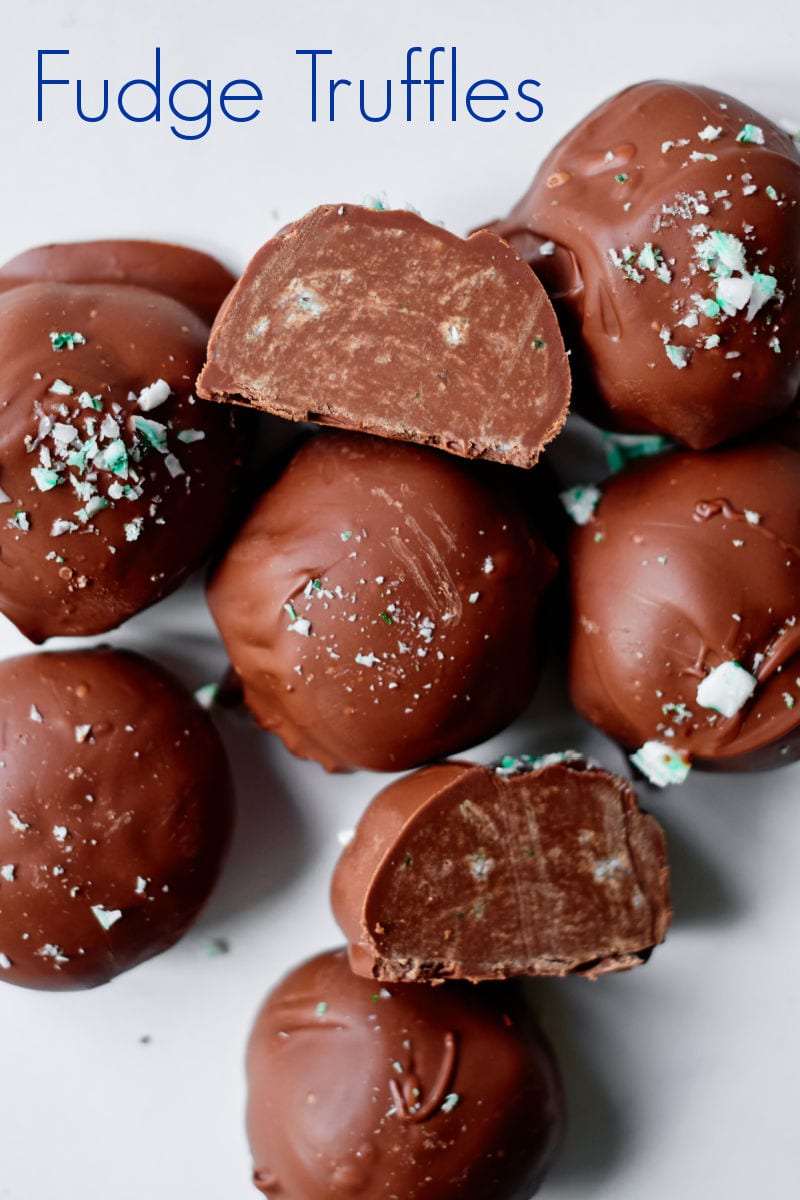 They are simple to make, once you start.
In fact, you just may get carried away and make multiple batches to give to all of your family and friends.
Give someone a little gift box filled with the fudge truffles or add a couple to a plate of Christmas cookies and other baked goods.
It really is easy to make chocolate truffles that look and taste like they were made by a professional!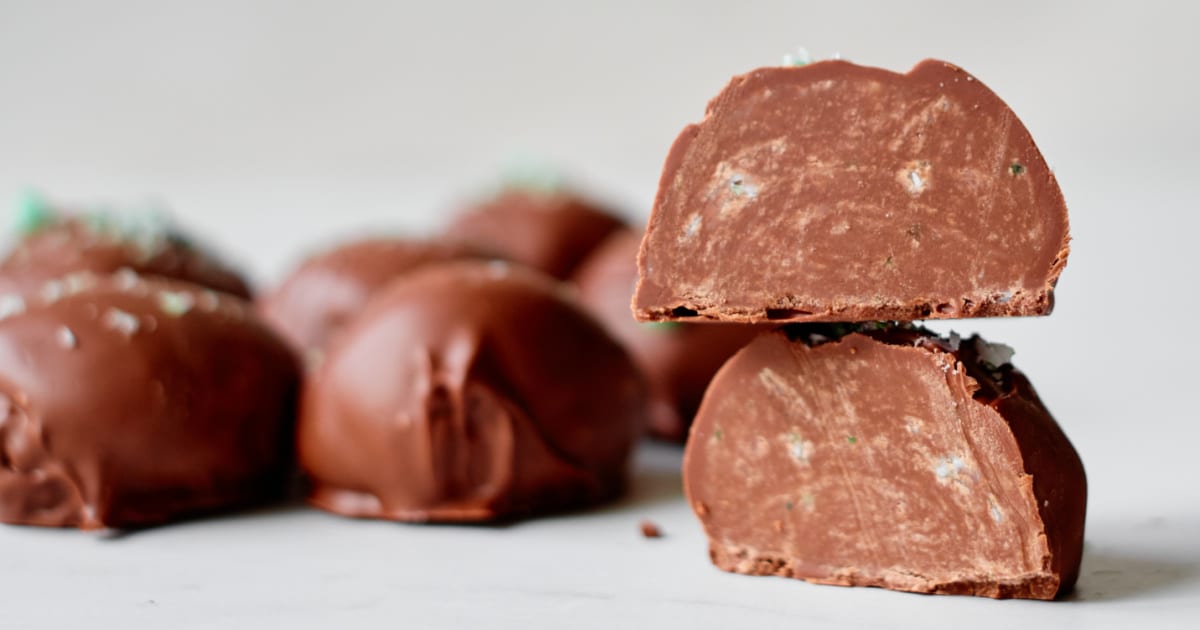 Peppermint Fudge Truffles Recipe
Prep time: 25 minutes
Total time: 2 hours for cooling and 10 minutes for chocolate dipping
Makes: 20+
Ingredients
2 cups Milk Chocolate Chips
1 can Sweetened Condensed Milk (14 oz.)
1/8 cup Crushed Candy Canes or Peppermint Candies
2-3 cups Powdered Sugar
1 cup Chocolate Chips
1 T Coconut Oil
Crush Candy Canes to Garnish
Supplies
Heavy Sauce Pan
Measuring Cups
Mixing Bowl
Rimmed Baking Sheet
Parchment Paper
Dipping Fork
Instructions
1) In a heavy sauce pan melt chocolate chips and sweetened condenced milk. Stir until
fully melted and thickened.
2) Stir in the crushed peppermint candy.
3) Transfer the mixture into a bowl, so that it can cool for about 20 minutes.
4) Mix in the powdered sugar about ½ a cup at time until the mixture is firm enough to hold its shape. It will take between 2 and 3 cups to thicken depending upon the chocolate chips you use.
5) Roll fudge into balls. Place on a parchment paper lined baking sheet and refrigerate for 1-2 hours.
6) Melt the chocolate and coconut, so that is creamy.
7) Dip the fudge balls into the melted chocolate and place on a parchment lined baking sheet. Garnish with crushed mint candies.
8) Let set for 20 minutes, so that the chocolate hardens.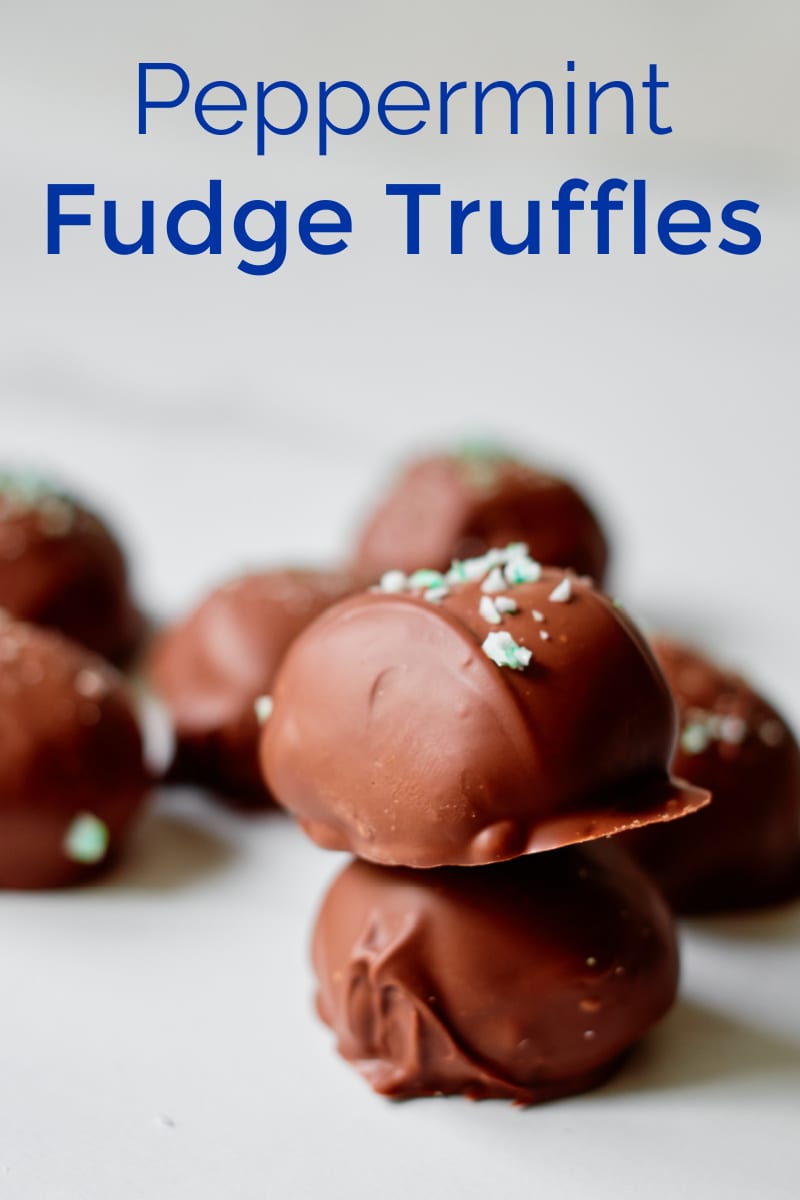 More from Mama Likes To Cook
Check out my other dessert recipes, so you can get more sweet inspiration.
Following are a few of my other treat recipes that are great for the holidays:
Then take a look at the rest of my vegetarian recipes, so you can have even more delicious fun in the kitchen!