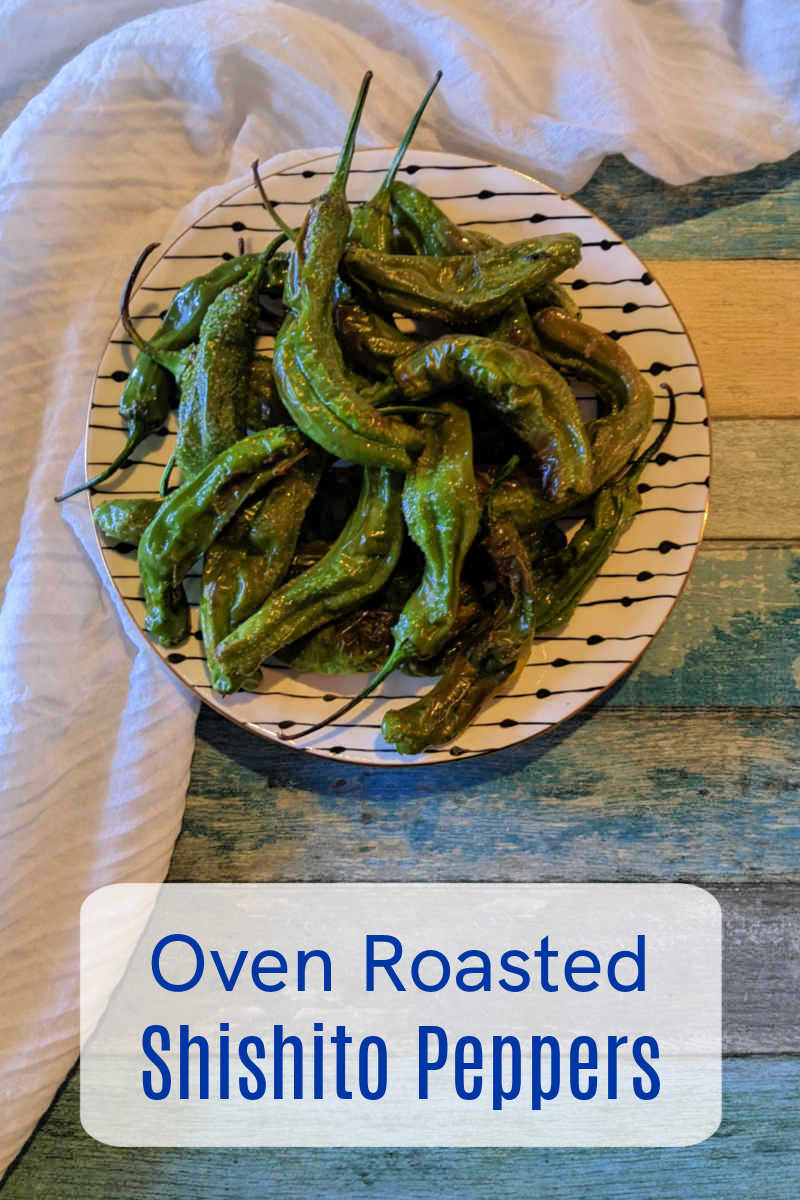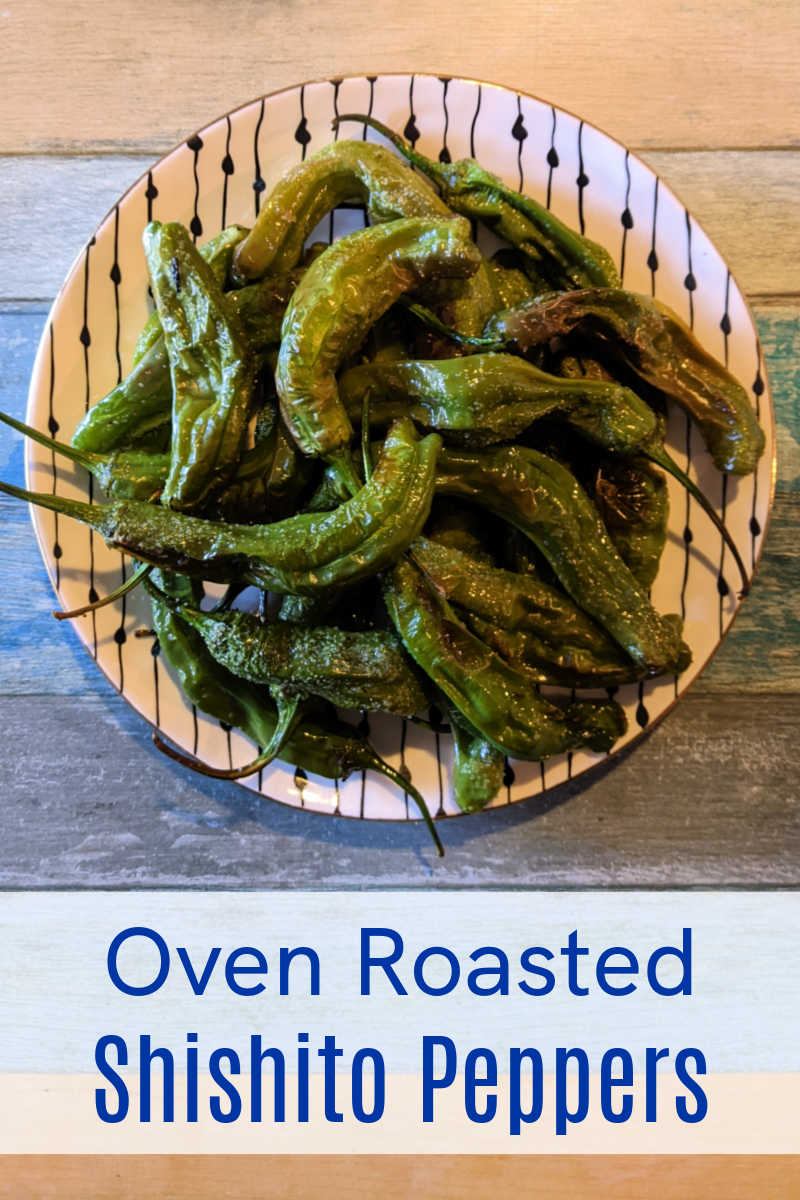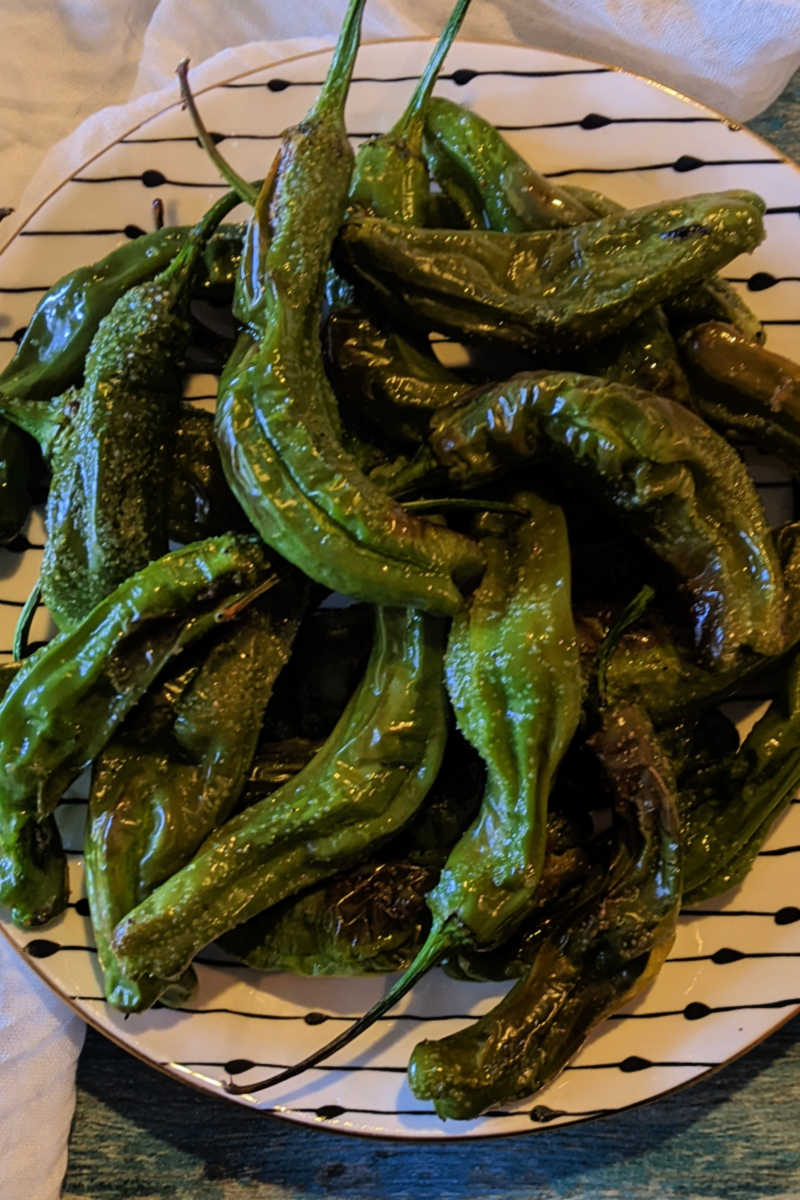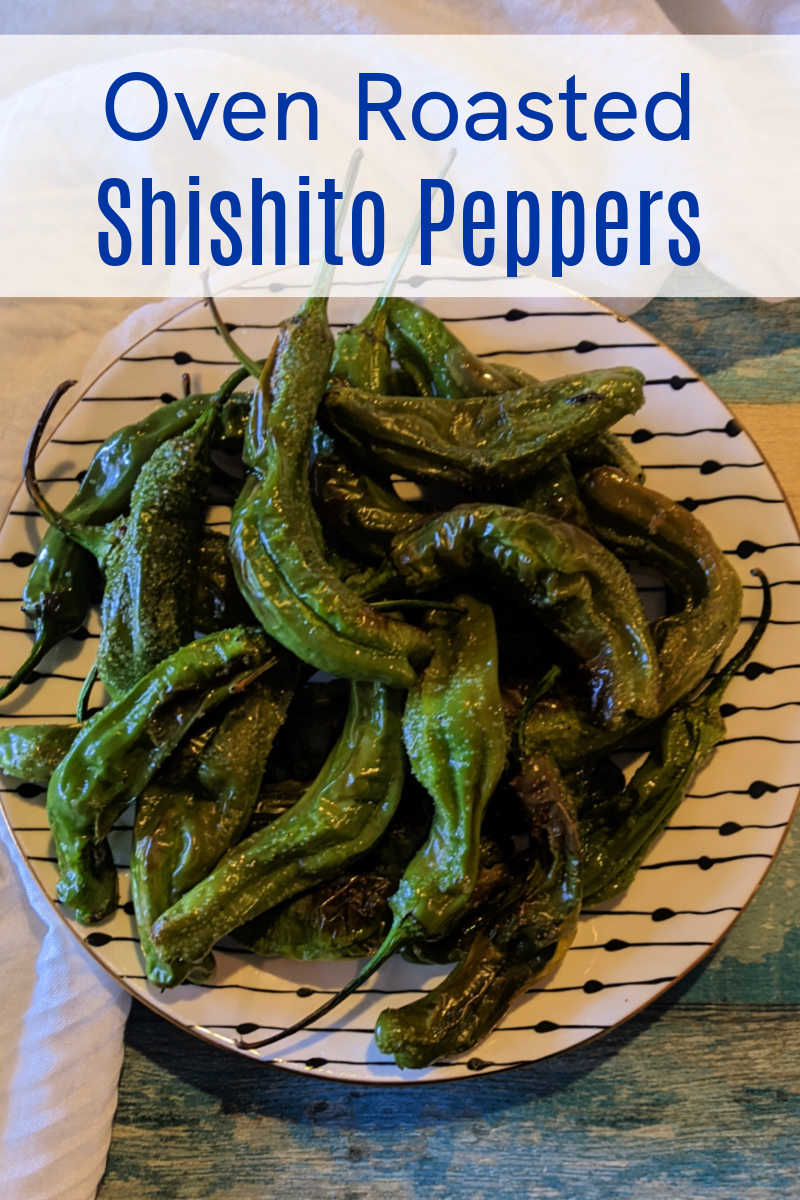 How to Roast Shishito Peppers in The Oven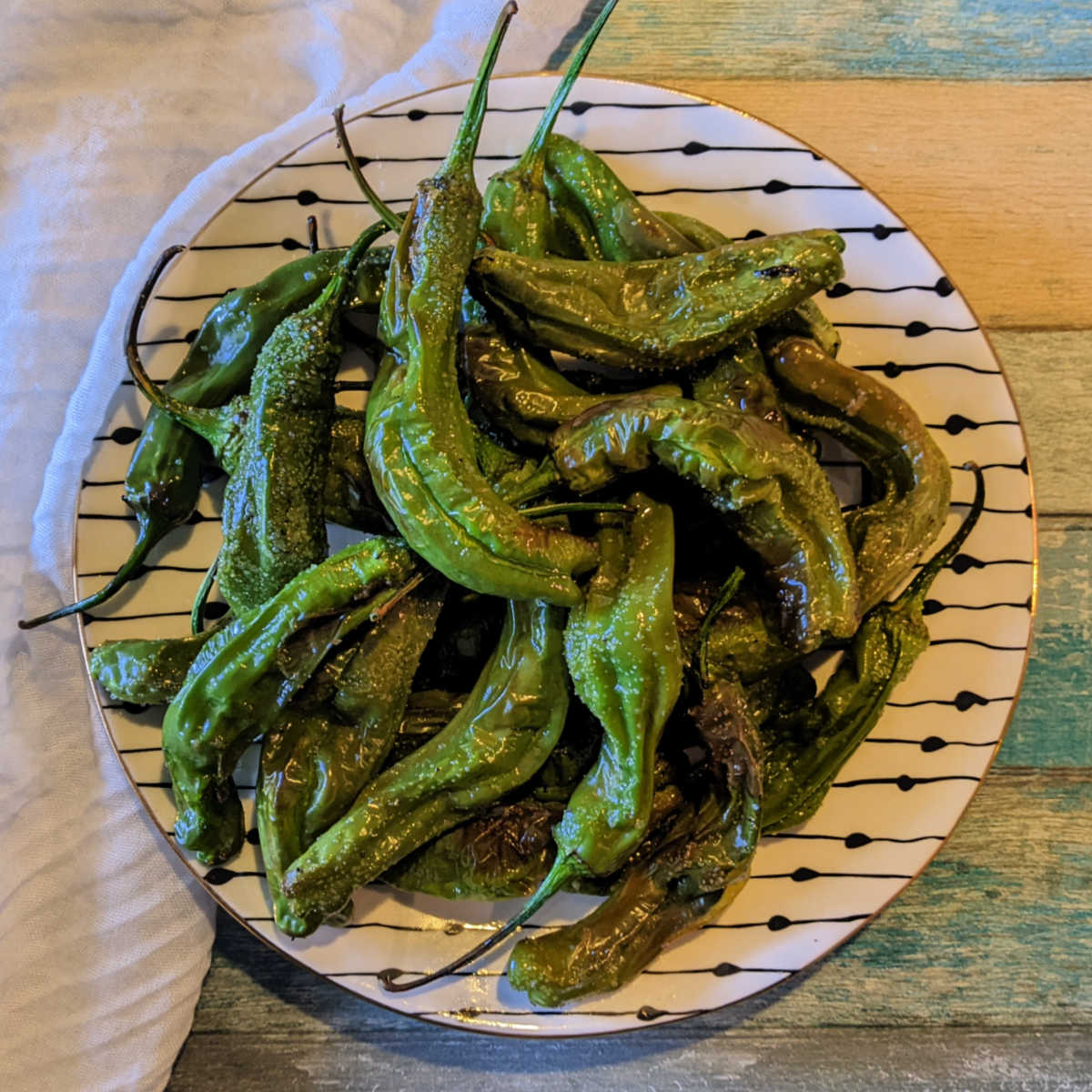 You can order blistered peppers at restaurants, but it is also very easy to roast shishito peppers in the oven at home.
Shishitos have a delicious flavor that can be enjoyed as an appetizer or as a side dish or garnish with your meal.
There are other methods for cooking them, but I find that roasting them is super easy and they are delicious every time.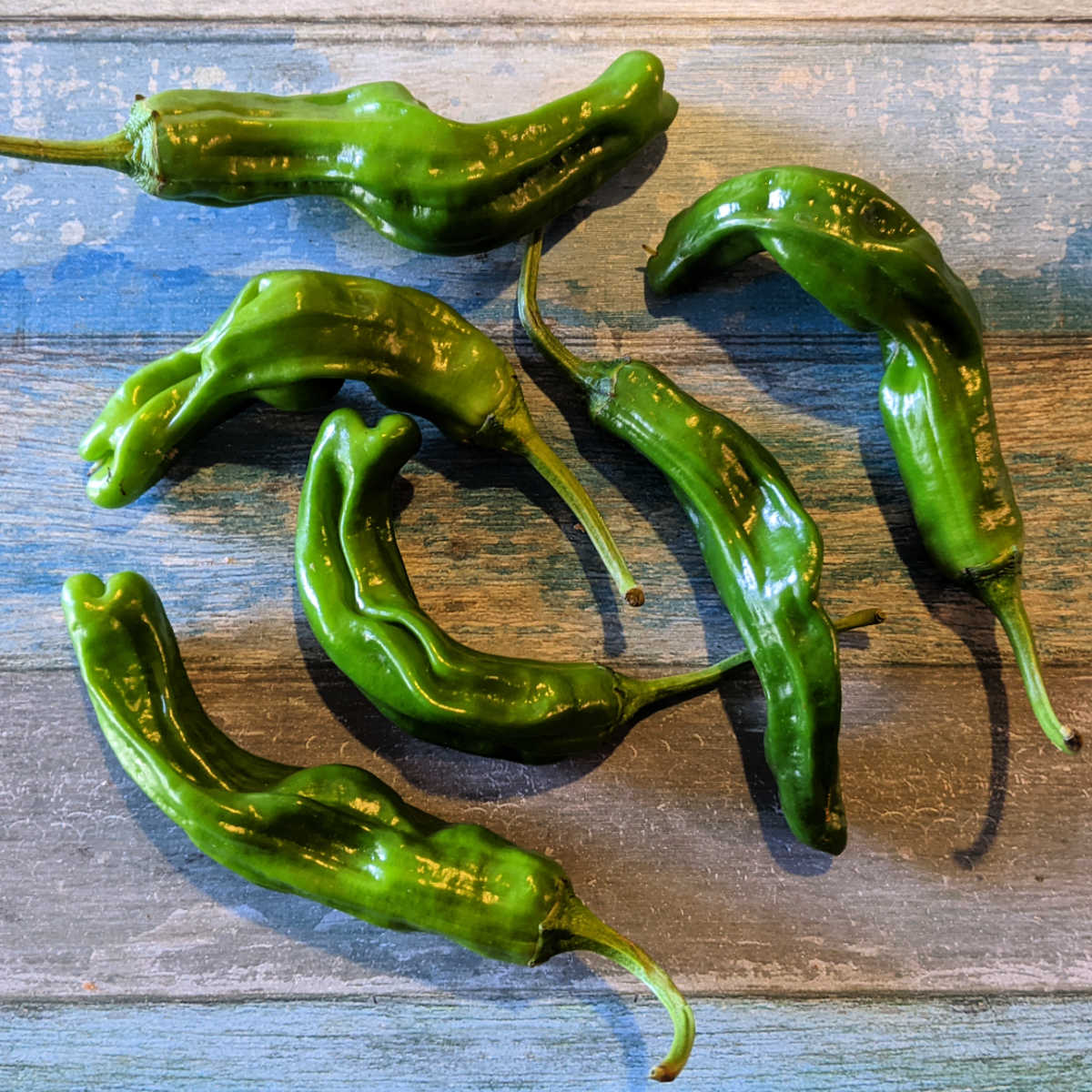 Shishito Peppers
This pepper was originally grown in Japan, but these days shishito peppers are readily available at grocery stores here in the United States.
These shishito peppers from Melissa's Produce are beautiful!
The peppers have a delicious flavor that is a little bit sweet and smokey.
They are mostly mild, but every now and then you'll get one that has more of a spicy kick to it.
You'll often see the roasted or blistered peppers on the appetizer menu or as a garnish on main dishes at Japanese restaurants.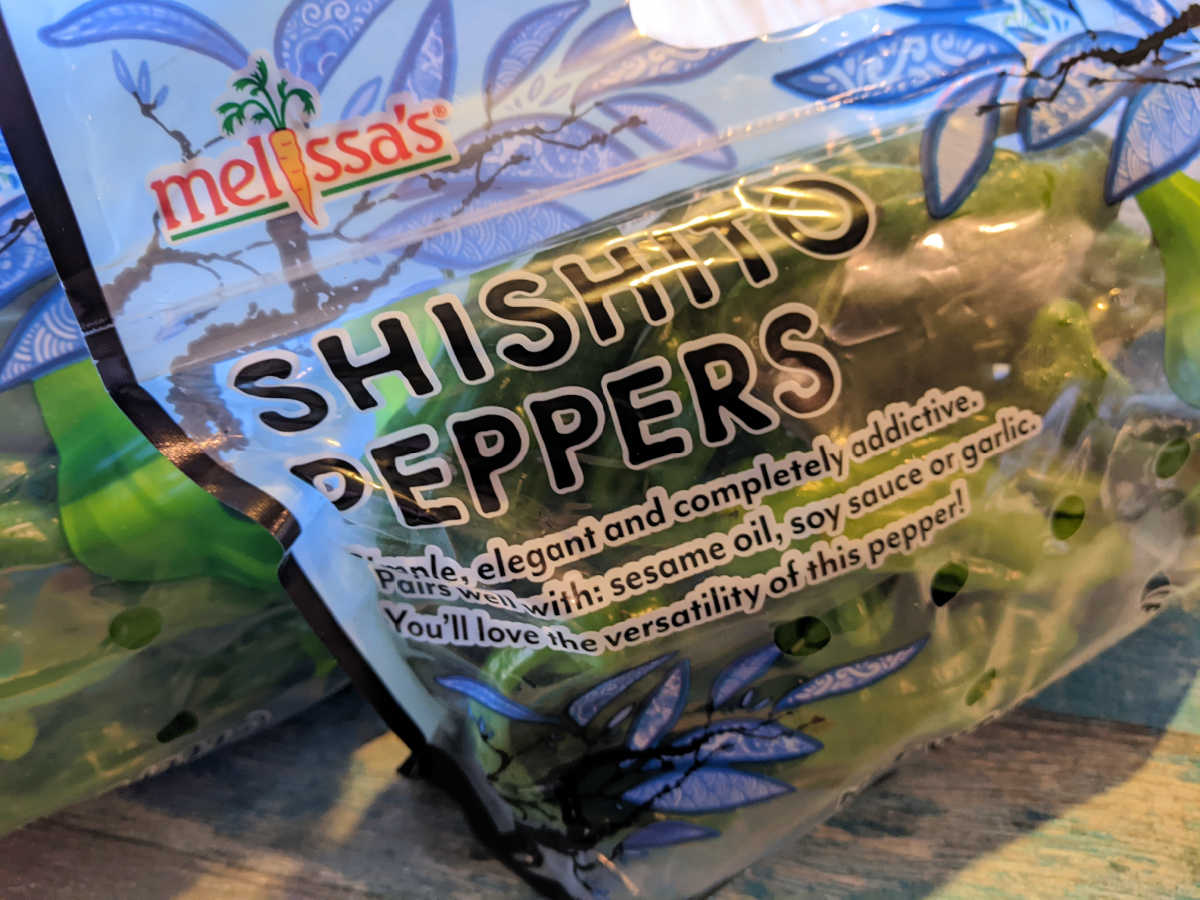 Parchment Paper
At my house, we use a lot of parchment paper.
It keeps the peppers from getting stuck to your baking sheet and it makes clean up super easy.
I get cut to size parchment paper sheets in bulk packages, since I do so much roasting on baking sheets.
If I need a smaller piece, I can just cut it with scissors.
They also have parchment in rolls that are great, if you will be using odd shaped pieces of parchment.
Either way, parchment paper is easy to use and a good time saver.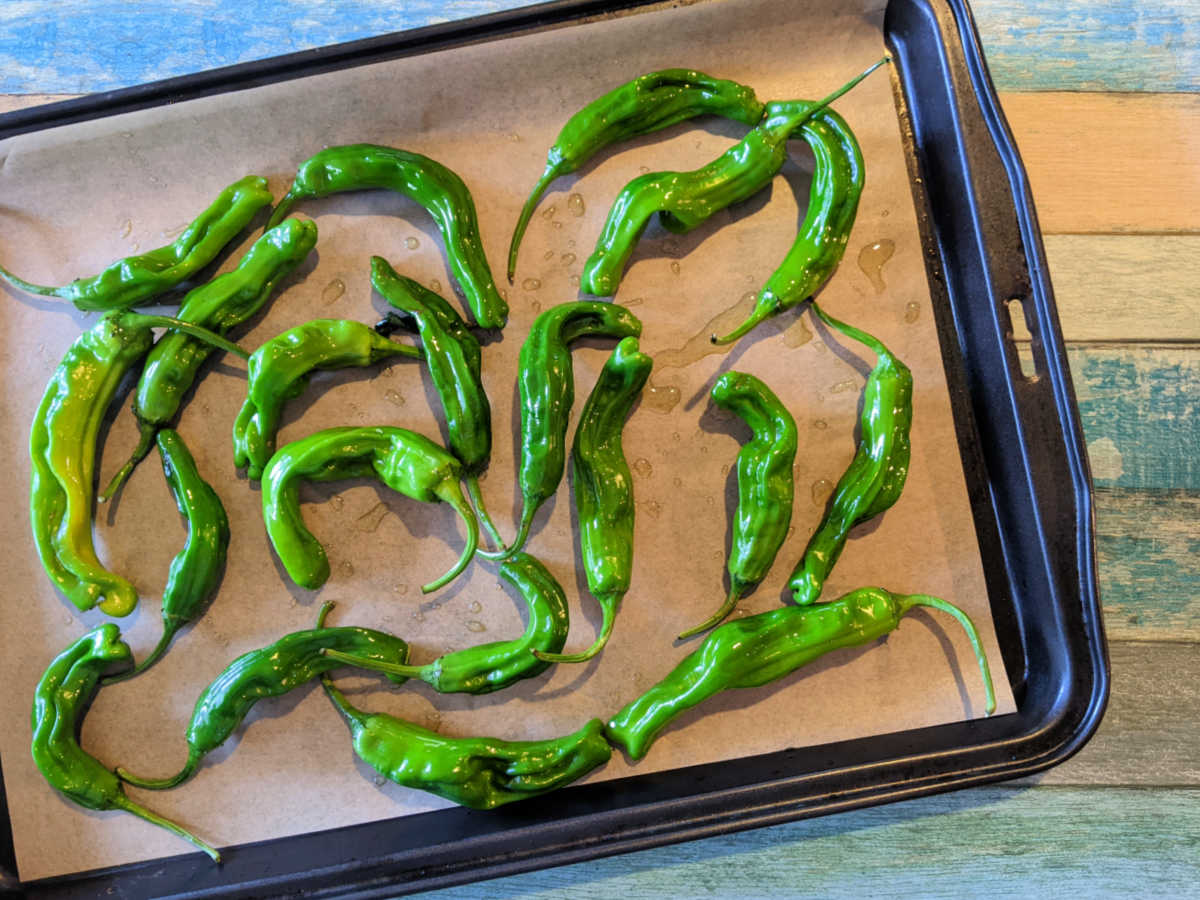 Seasoning
When seasoning the peppers, I went with a simple garlic pepper blend that also has salt in it.
Plain salt and black pepper is also a good or you can get creative with other spices.
The shishito peppers have good flavor on their own, so I only add a little of the garlic pepper.
The seasoning should enhance the natural flavor of the shishito peppers without overpowering them.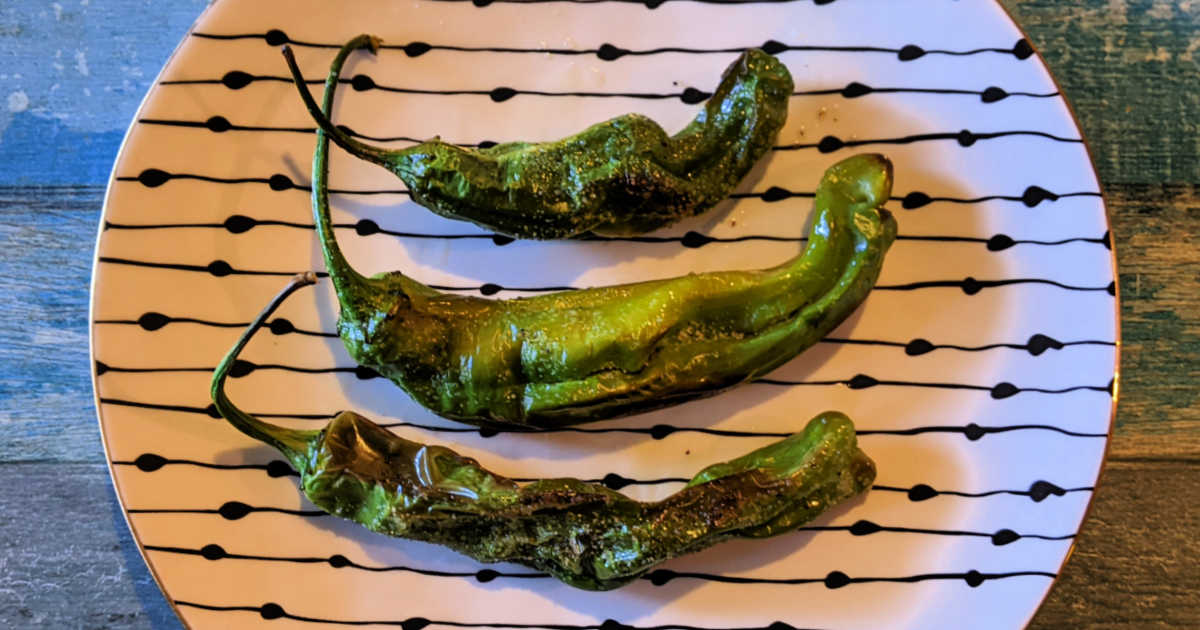 Serving Options
Oven roasted shishito peppers are best, when served hot.
It's best to roast them just before you want to snack on the peppers.
Simply eating them on their own is a delicious option.
However, if you like to dip, they can be dipped into whatever dipping sauces you like.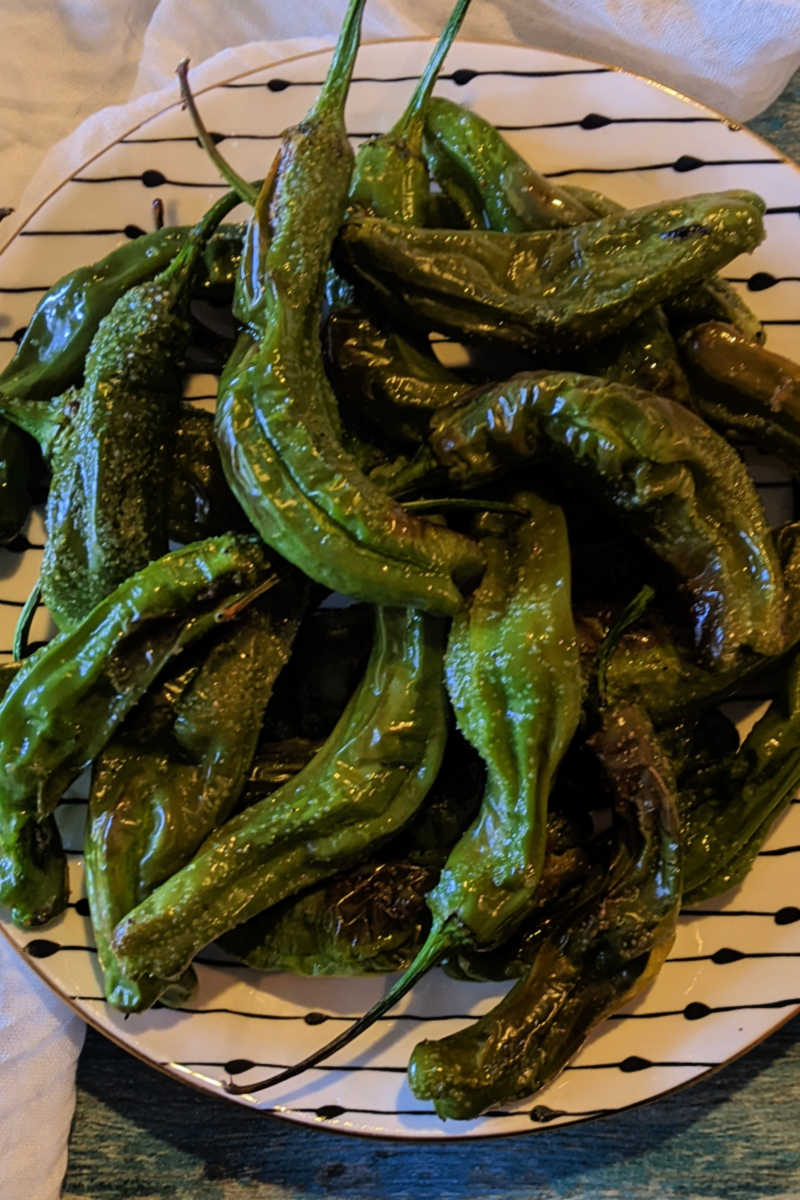 Oven Roasted Shishito Peppers Recipe
Ingredients
8 oz. pkg. Shishito Peppers
1 T Extra Virgin Olive Oil
Garlic Pepper
Supplies
Mixing Bowl
Tongs
Parchment Paper
Rimmed Baking Sheet
Instructions
1) Preheat your oven to 450° and line your baking sheet with parchment paper.
2) Wash the shishito peppers and pat them dry. Place them in a mixing bowl.
3) Add the extra virgin olive oil and garlic pepper to the bowl and toss with tongs to coat the peppers.
4) Transfer the peppers to the parchment lined baking sheet in a single layer.
5) Roast in the preheated oven for 5 to 7 minutes, so that peppers become puffed up and blistered.
6) Remove from the oven and serve immediately as is or with a dipping sauce.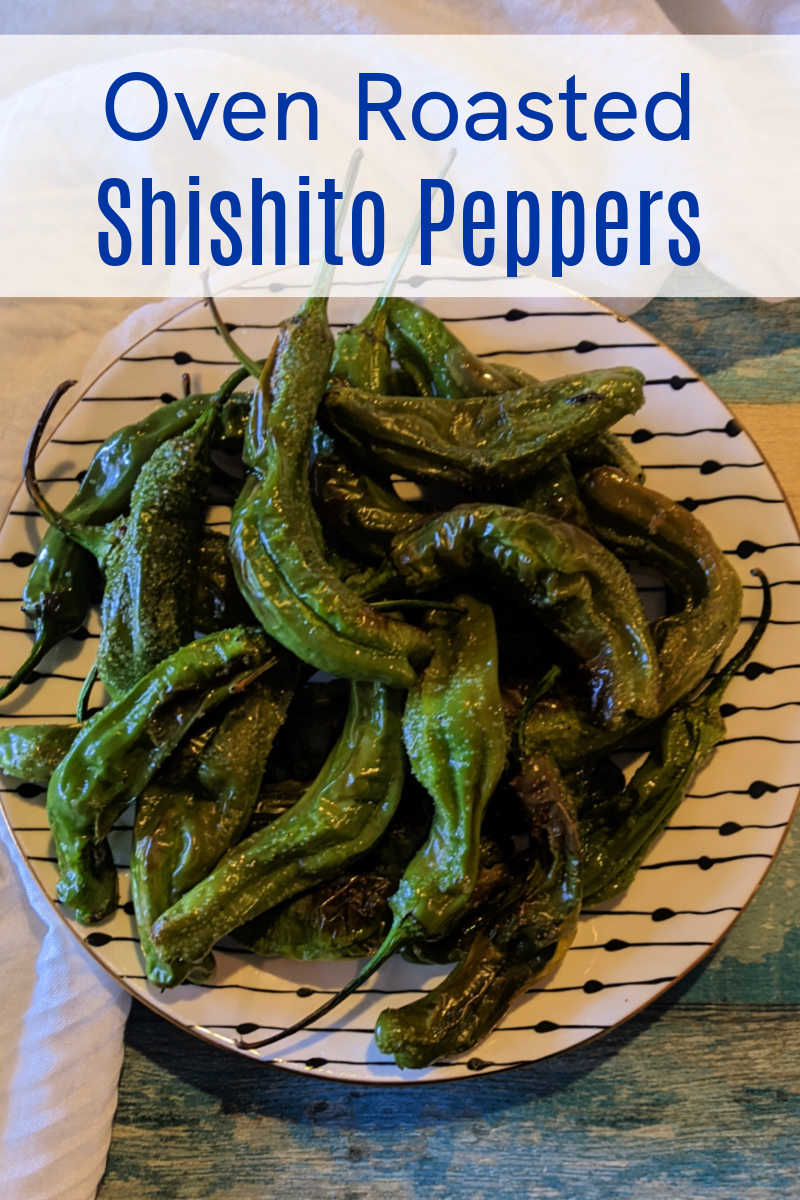 More from Mama Likes To Cook
Check out my vegetarian recipes, so you can get more great ideas for baking, cooking, blending and juicing.
Hatch Chile Recipes
Shop Now
For a beautiful assortment of kitchen necessities and food gifts for the whole family, check out the current deals at these online stores.
Are you ready to have some delicious fun in the kitchen?