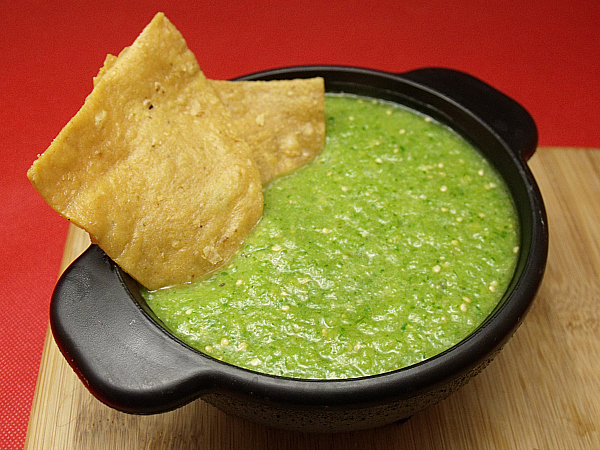 Every year during Hatch Chile season in the late Summer, Hatch fans buy chiles by the box and roast them to freeze and use throughout the year.
I've got a nice stockpile in my freezer that I have been enjoying.
This recipe will work with other types of chiles (Anaheim, Poblano…), if you don't have Hatch Chiles available.
I chose mild for my salsa verde because I like the flavor without the heat.
You can use hot chiles with this recipe or a combination to get the heat level that works for you.
Hatch Chile Salsa Verde Recipe
Ingredients:
6 Large Tomatillos
4 Cloves Garlic
1 Cup Roasted Hatch Chiles
1/2 Cup Cilantro
Salt, to taste
Instructions:
Combine all ingredients in a food processor or blender. Process until smooth.
The Salsa Verde can be chilled or served at room temperature with chips. You can use it as a sauce for tacos, burritos, enchiladas or fish.
Tip: I had been putting off making salsa verde, because I don't have a food processor. I was happy to discover that it comes out great when made in a blender.
Thanks, Melissa's Produce for the wonderful Hatch chiles!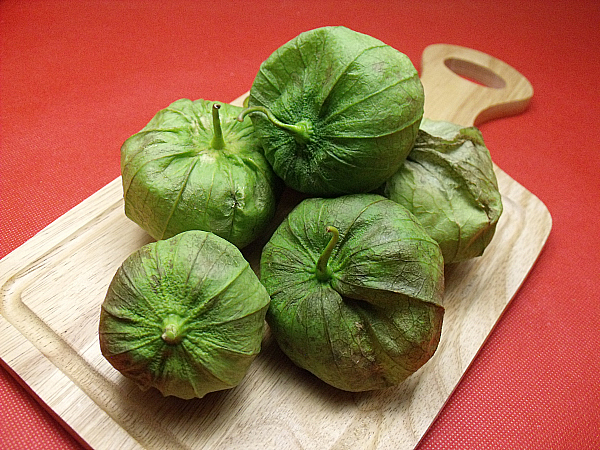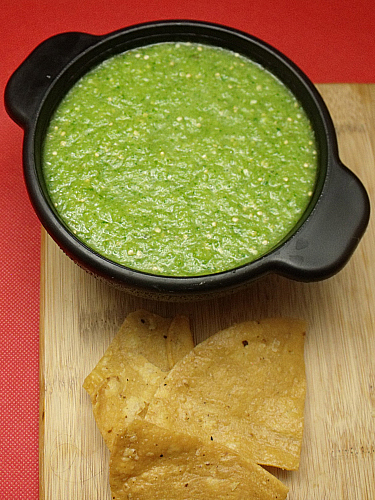 More from Mama Likes To Cook
Check out my dessert recipes, when you want some sweet inspiration.
Following are some of my other salsa recipes:
Then take a look at the rest of my vegetarian recipes, so you can have even more delicious fun in the kitchen!