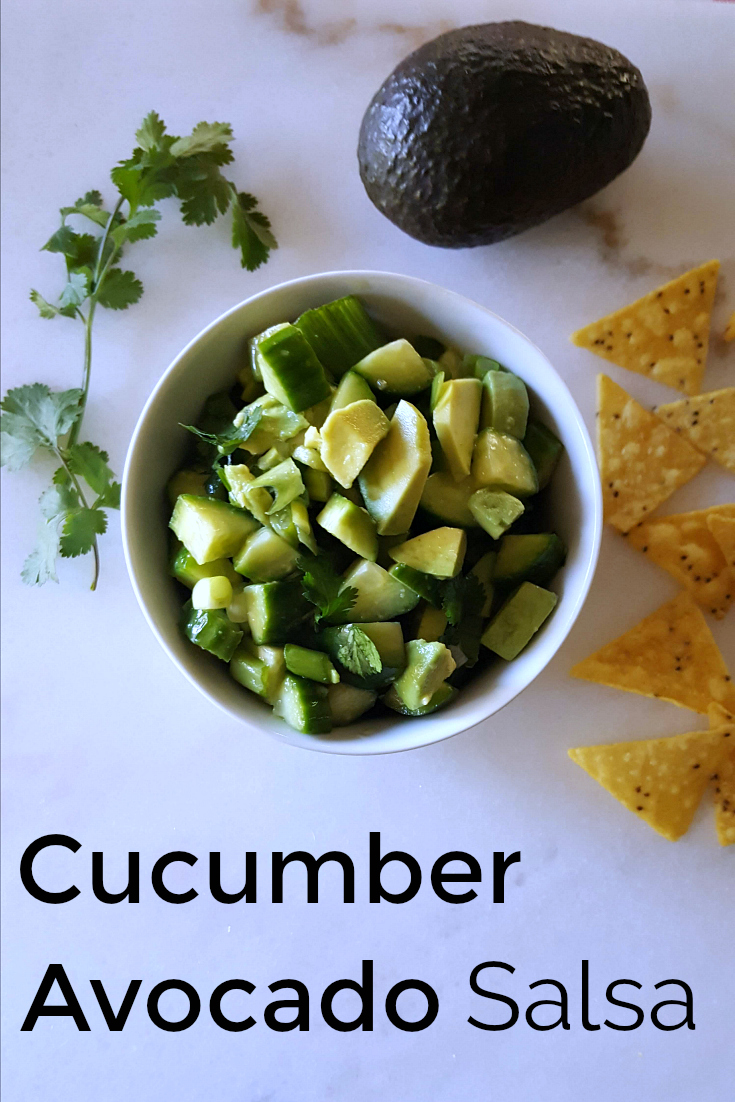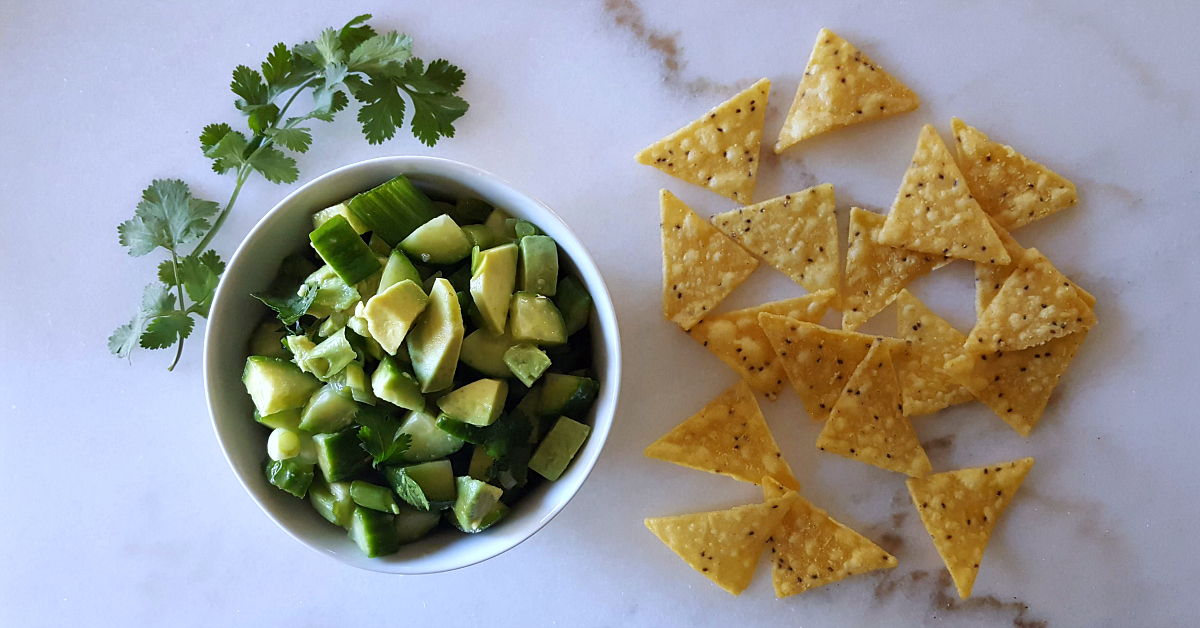 Cucumbers and avocados are two of my favorite things to buy in the produce department, so cucumber avocado salsa is often on the menu at my house.
It's good anytime of year, but I especially enjoy this combination on warm days.
The cucumbers are crunchy and the avocado is creamy, so it's a treat to eat.
If you've got cucumbers growing in your garden, this is a wonderful way to put them to good use.
Today, I had the salsa with chips, but it's also delicious as a taco topping or in a burrito or wrap sandwich.
Hope you enjoy it as much as I do!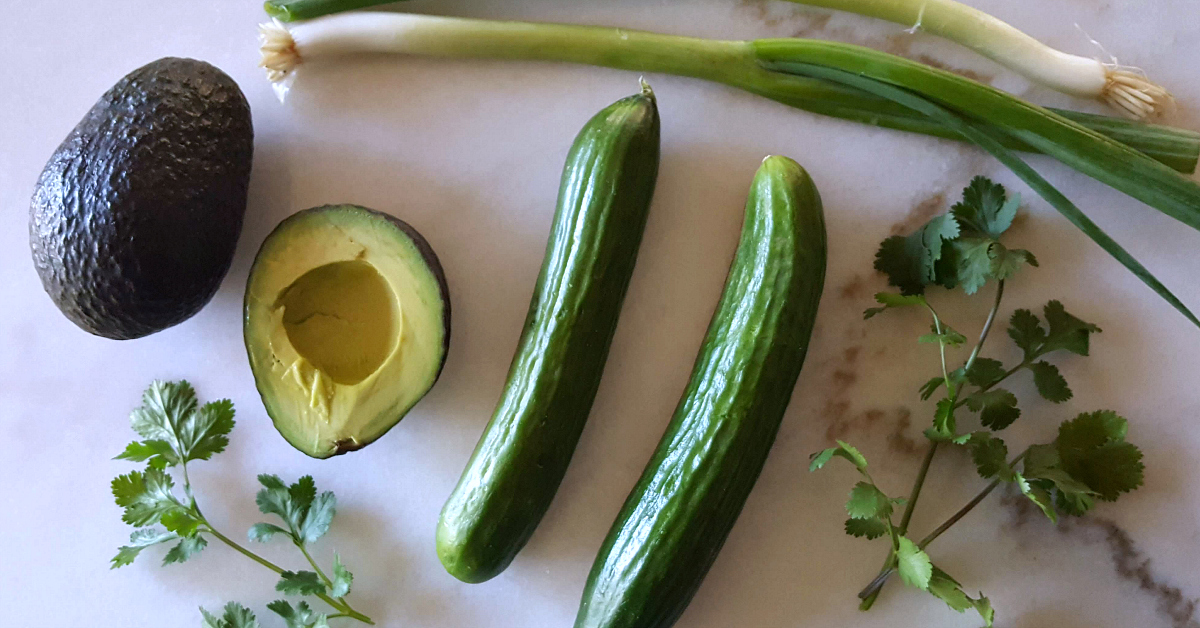 Cucumber Avocado Salsa
Ingredients:
1 Medium Avocado
2 Persian Cucumbers
1 Green Onion
1/4 cup Cilantro, chopped
1 T Lime Juice
Salt to Taste
Instructions:
Cut avocado and cucumbers into small bite sized chunks.
Then, gently combine all ingredients in a mixing bowl.
Refrigerate for 10 minutes, so that the flavors will meld together.
Serve with chips or use as a topping for tacos.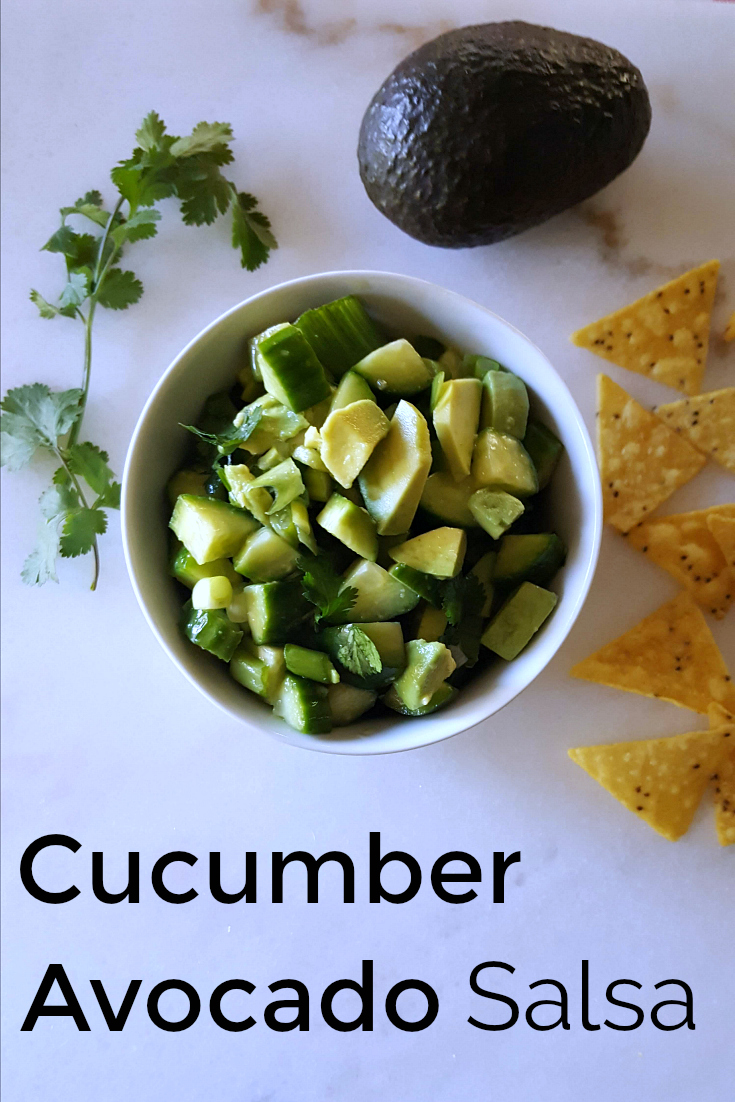 More from Mama Likes To Cook
Check out my dessert recipes, when you want some sweet inspiration.
Following are some of my other salsa recipes:
Then take a look at the rest of my vegetarian recipes, so you can have even more delicious fun in the kitchen!