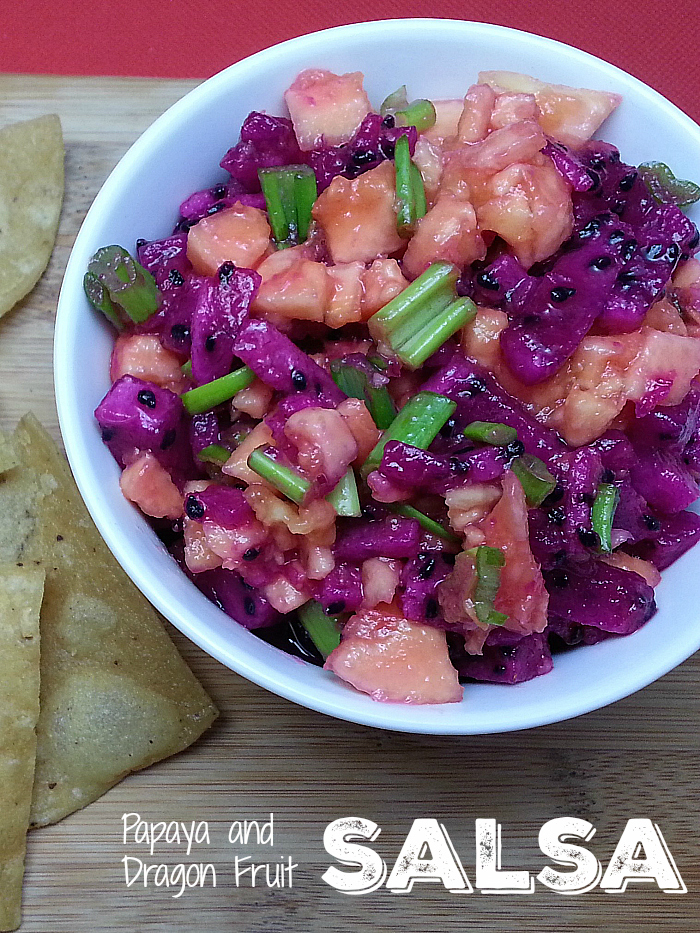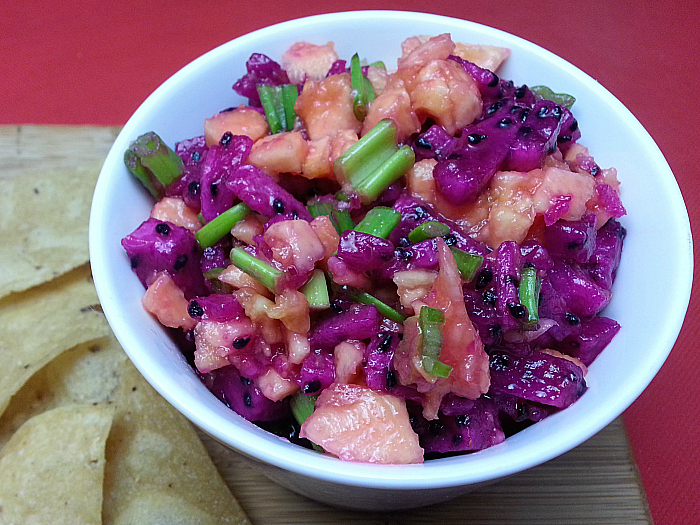 Boring is not an option, so I am loving this dragon fruit papaya salsa!
Gone are the days, when I was content with opening up a jar of any old grocery store salsa.
Fresh salsa is so much better, so I make it often!
Salsa isn't hard to make and you really can get creative with the ingredients for.
I prefer the look and flavor of a purple dragon fruit, but you can also use a white one in this recipe.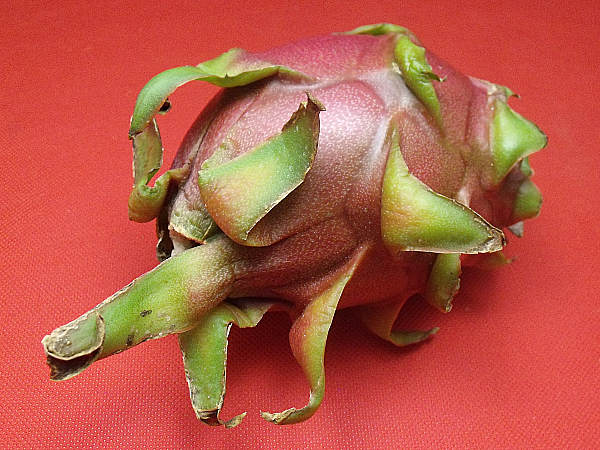 Salsas made with fresh seasonal fruit are my favorites.
Dragon Fruit and Papaya are two exotic fruits that pair well together.
This salsa is good with chips or as a condiment for other dishes (tacos, burritos, fish…).
I especially enjoy eating it with eggs.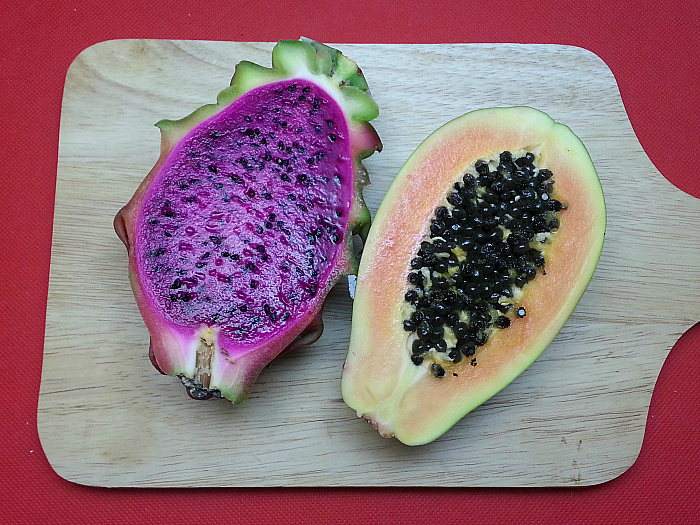 Ingredients:
1 Cup Dragon Fruit, cubed
1 Cup Papaya, cubed
2 Green Onions, chopped
2 T Lime Juice
1 T Fresh Ginger, Minced
Optional: Chile Powder
Instructions:
Gently combine all ingredients.
Chill for at least 15 minutes prior to serving, so that the flavors will meld together.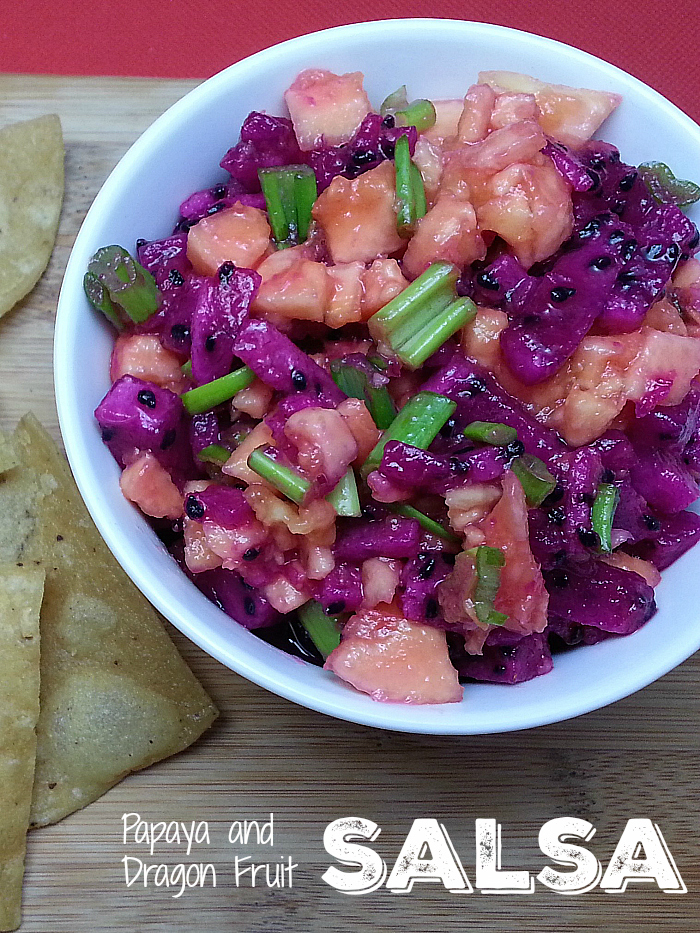 More from Mama Likes To Cook
Check out my dessert recipes, when you want some sweet inspiration.
Following are some of my other salsa recipes:
Then take a look at the rest of my vegetarian recipes, so you can have even more delicious fun in the kitchen!