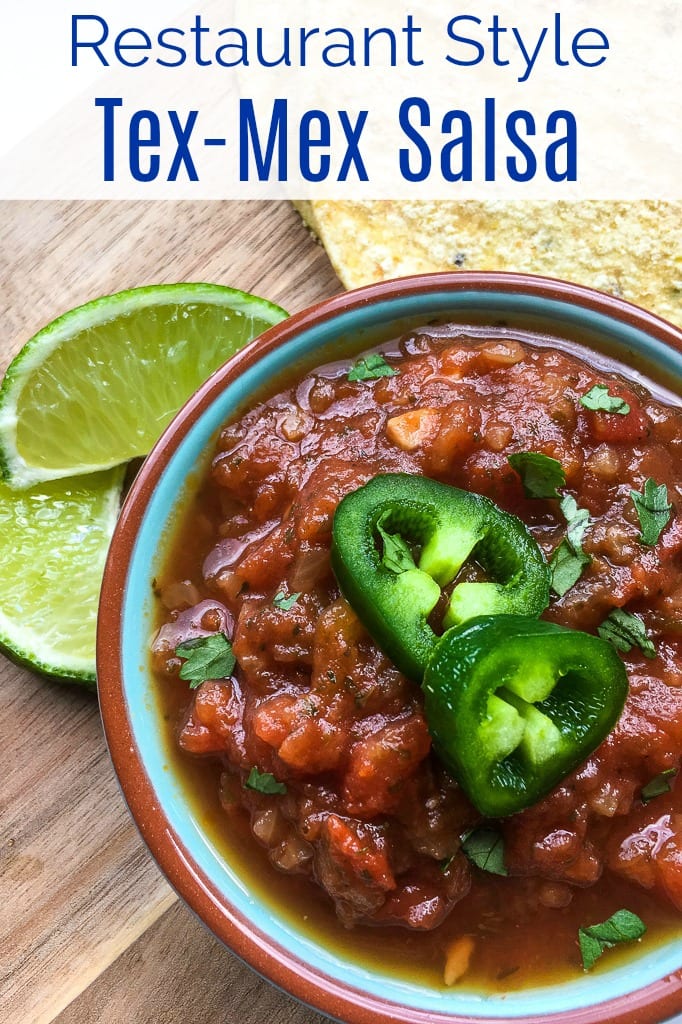 Tex-Mex Cooked Salsa
Restaurant Style Copycat Recipe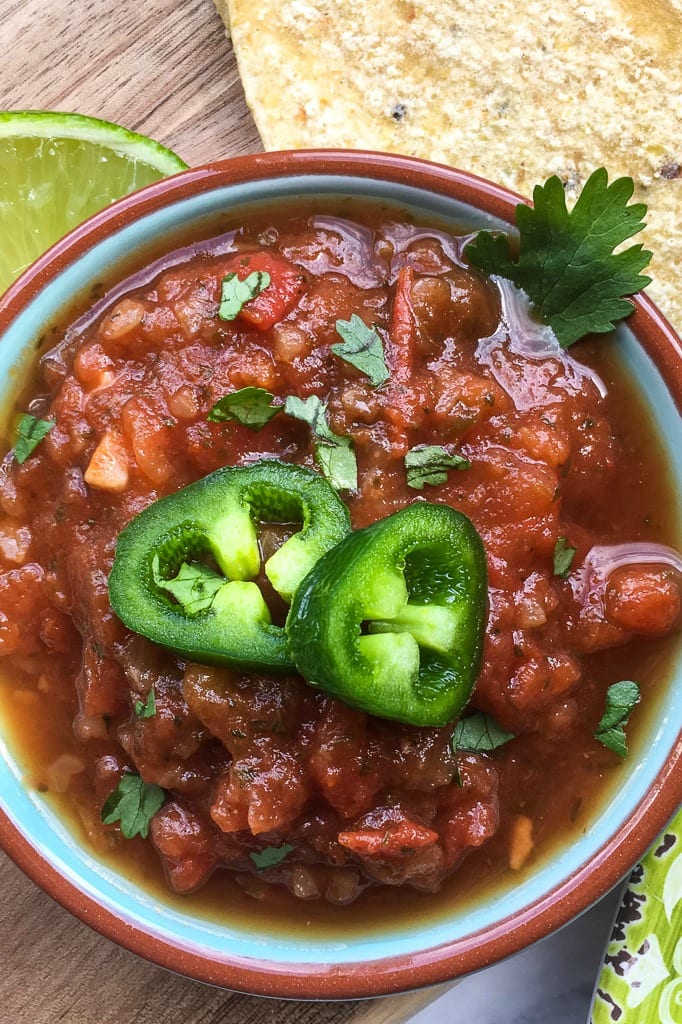 Make my cooked Tex-Mex salsa, when you want to have a copycat restaurant style taste at home!
Yes, it's the cooking that brings out the natural flavors that we associate with Tex-Mex food.
Enjoy the healthy authentic salsa with tortilla chips or serve it alongside your favorite breakfast, lunch and dinner entrees.
The salsa can be used as a topping for eggs, tacos, burritos and a whole lot of other tasty dishes.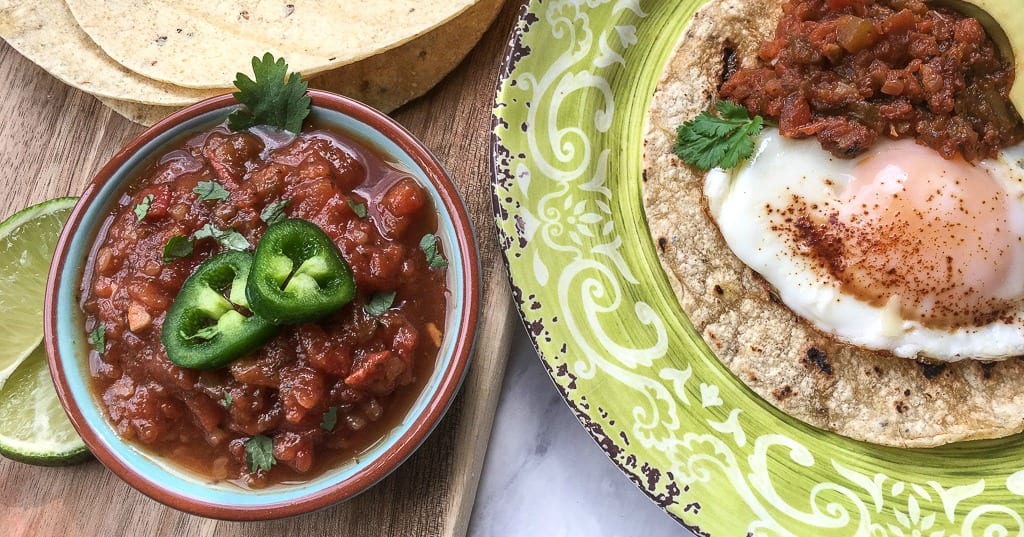 You can serve the warm salsa immediately after you make it or you can refrigerate it to use later.
If you've got a party planned, make a double or triple batch the night before your get together.
Then, you'll be ready to enjoy good food and good times with your guests!
The recipe is what I would consider 'medium hot,' but you can adjust that to your taste.
Add more jalapeno peppers and crushed red peppers, if you'd like.
Or decrease them, if you like a milder salsa.
Enjoy!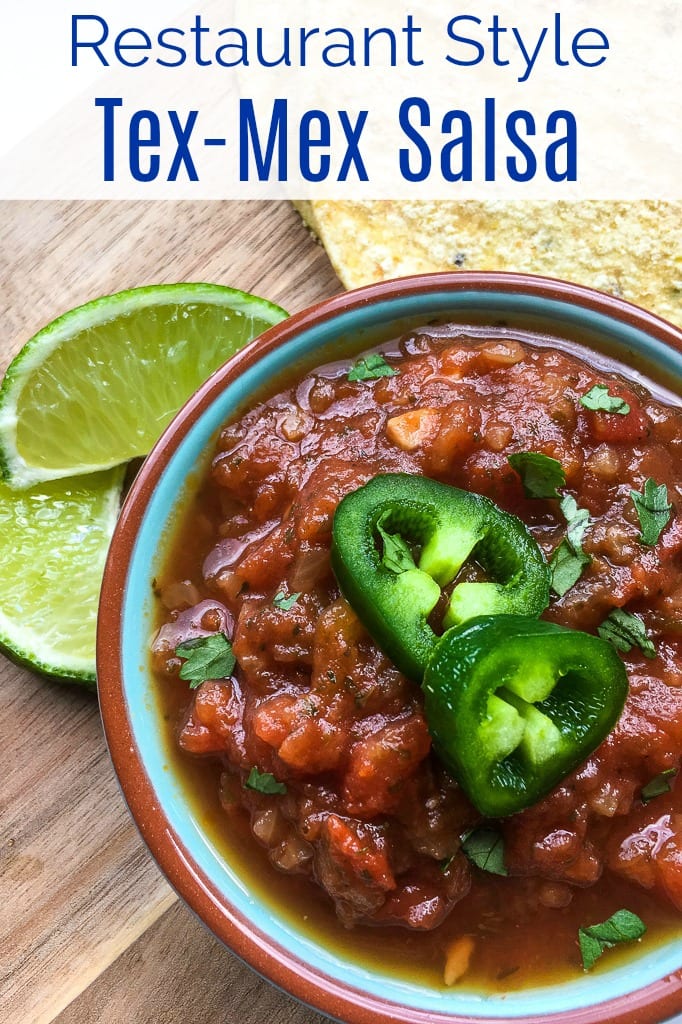 Tex-Mex Salsa Recipe
Prep time 10 minutes
Cook time 10 minutes
Serves 4
Ingredients
1 T Extra Virgin Olive Oil
½ Red Onion, diced
2 cloves Garlic, minced
1 Jalapeno, seeds removed and chopped
1 Green Bell Pepper, seeds removed and diced
2 Large Tomatoes, seeded and chopped
1 t Crushed Red Pepper Flakes
½ t Dried Oregano
2 T Water
Salt and Pepper to taste
3 T Lime Juice
2 T Cilantro, chopped
Supplies
Chef Knife
Saucepan
Measuring Spoons
Immersion Blender
Instructions
1) Heat extra virgin olive oil in a saucepan on medium high. Add red onion, garlic, bell pepper and jalapeno to the pan. Stir occasionally for about 5 minutes until vegetables become soft.
2) Reduce heat to low and add tomatoes, oregano, red pepper flakes and water. Cook for another 5 minutes, stirring occasionally. Add salt and pepper to taste.
3) Remove from stove and set aside to cool for a few minutes. Puree with an immersion blender until desired consistency is achieved.
4) Transfer to a serving bowl and stir in lime juice and cilantro. Serve immediately or cover and refrigerate until ready to use.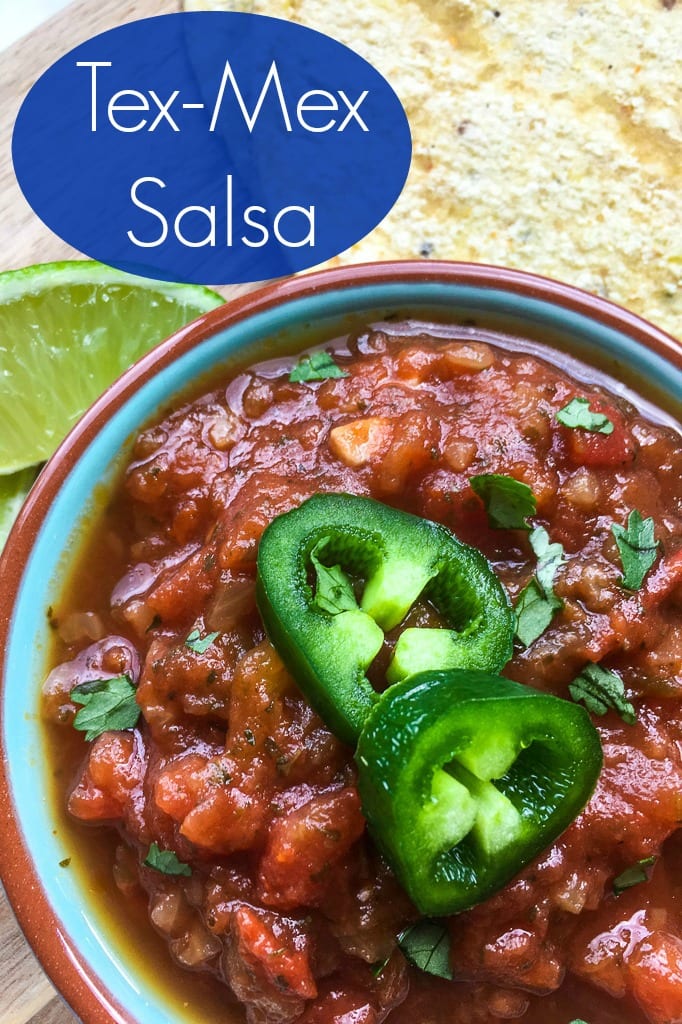 More from Mama Likes To Cook
Check out my dessert recipes, when you want some sweet inspiration.
Following are some of my other salsa recipes:
Then take a look at the rest of my vegetarian recipes, so you can have even more delicious fun in the kitchen!