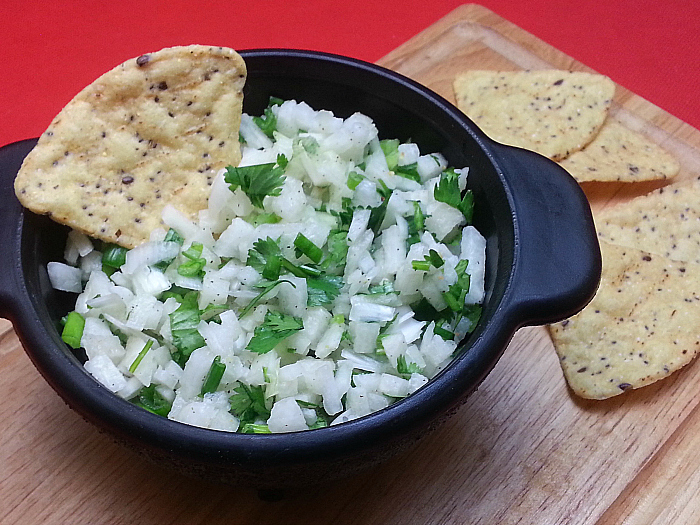 Are you a jicama fan? This root vegetable is not something I grew up with. The first time I tried it as an adult, I was hooked. It's sweet, juicy and has a nice crunch. These days, I've got a jicama in the house just about every week.
This salsa is simple to make. It goes well with chips or as a topping for tacos, tostadas and burritos. The firm texture of the jicama makes it ideal for making ahead of time. It'll still crunch, if you eat it hours after making it.
Jicama Salsa
Ingredients:
1 Medium Jicama, chopped
2 Mexican Green Onions, chopped (or 4 'regular' green onions)
1/4 cup Cilantro, chopped
1 T Lime Juice
1/8 t Black Pepper
Salt to Taste
Instructions:
Combine all ingredients.
Serve immediately or make ahead of time and store in the refrigerator.