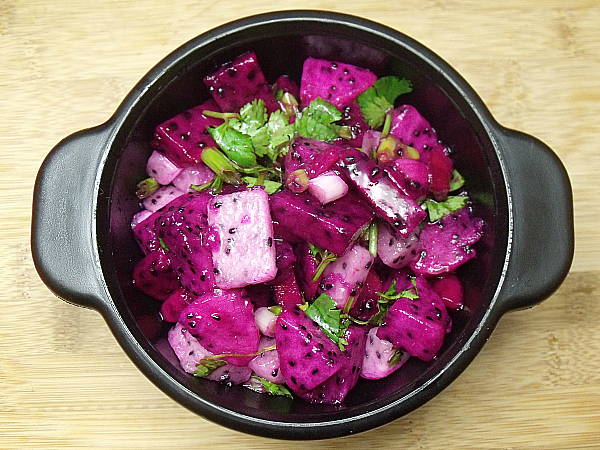 Mmm … dragon fruit!
It's absolutely delicious and has a unique look inside and out. The texture of the fruit and seeds reminds me of kiwi, but the taste of this tropical fruit is one of a kind. Dragon fruit is also known as pitaya.
The salsa tastes amazing and I love the way it looks. It's easy to make for a quick snack, and is also pretty enough to serve as a fun appetizer for a game day party.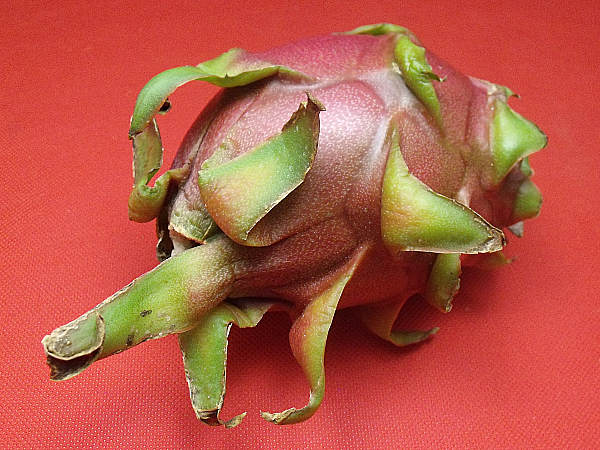 Dragon Fruit Salsa
Ingredients:
1 cup Dragon Fruit, cubed (Approx. 1 large or 2 small)
1 Green Onion, chopped
5 Stems Cilantro, chopped
1 T Lemon or Lime Juice
Instructions:
Combine all ingredients and mix gently.
Serve with chips.