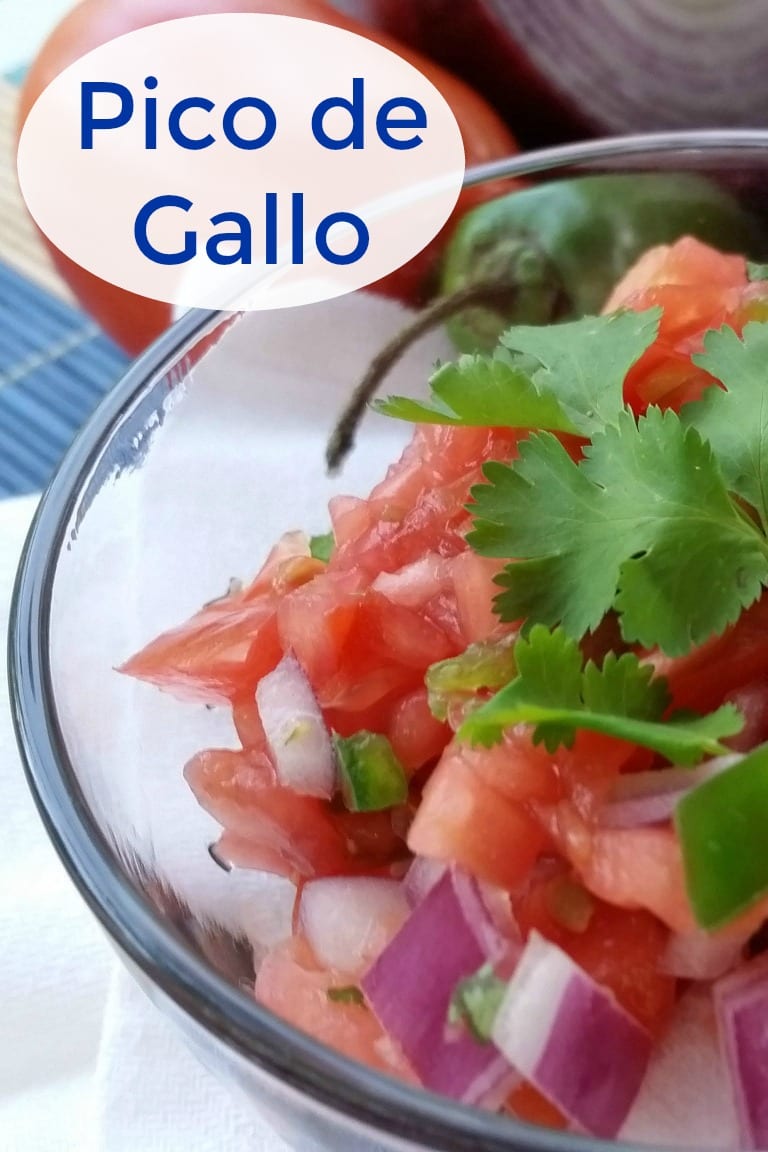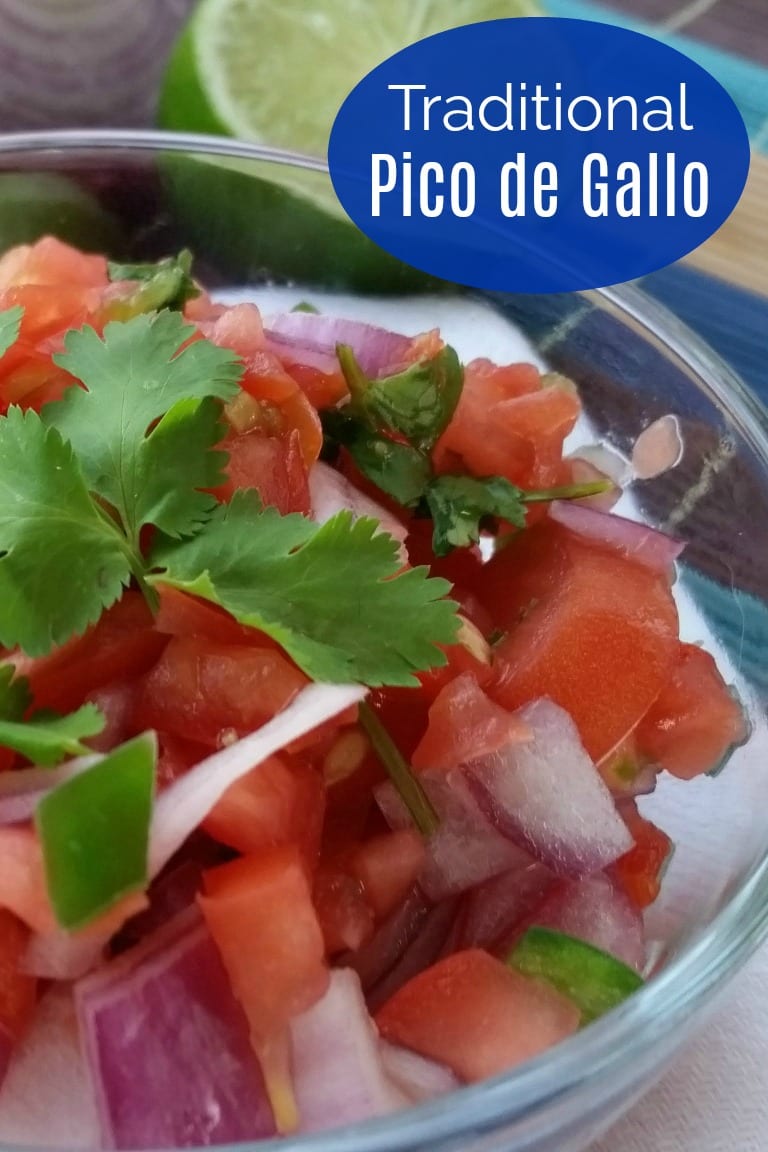 Mexican Salsa Fresco
Pico de Gallo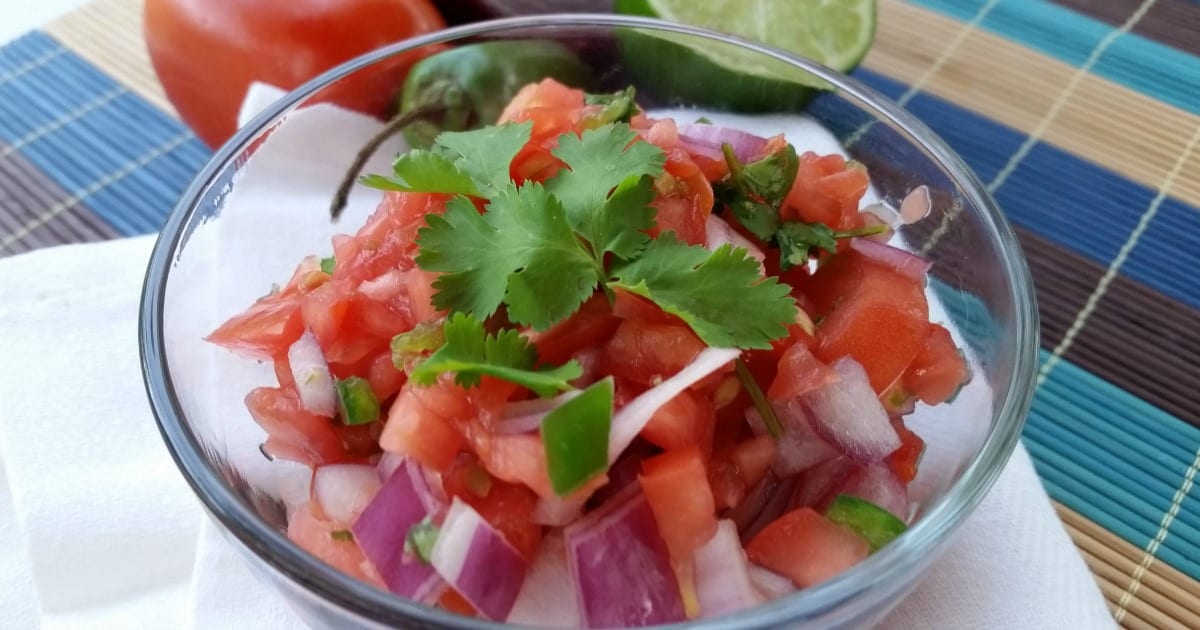 It is easy to add traditional Latin flavor to a meal, when you make a bowl of my authentic Mexican pico de gallo (aka salsa fresco).
This versatile, chunky salsa is great as part of a meal or as a snack to serve with chips.
Pico de gallo means "beak of rooster" in Spanish, which does sound like an odd name for a fresh salsa.
I'm not sure how accurate this legend of the name is, but it is possible that it has to do with how it was eaten.
When you use your index finger and thumb to pick up pieces of the salsa, it looks like a rooster's beak.
We don't eat this with our fingers these days, but this name has stuck around.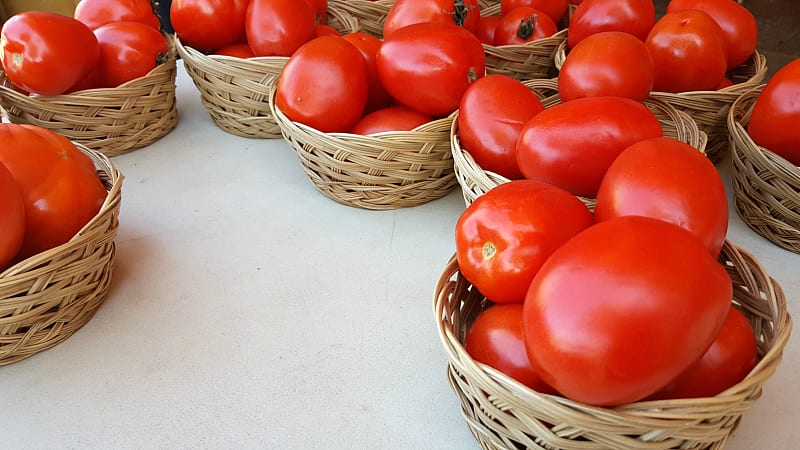 You can definitely eat pico de gallo all year long, but you may find yourself eating more of it during your local tomato season.
This is a delicious way to use a bumper crop of tomatoes from your garden.
Follow my recipe exactly or make some adjustments to suit your own taste.
Add more jalapenos, if you like it extra spicy.
If you don't love cilantro the way I do, you can cut back on that, too.
Personalize the recipe to make it your own, just keep the veggies nice and chunky!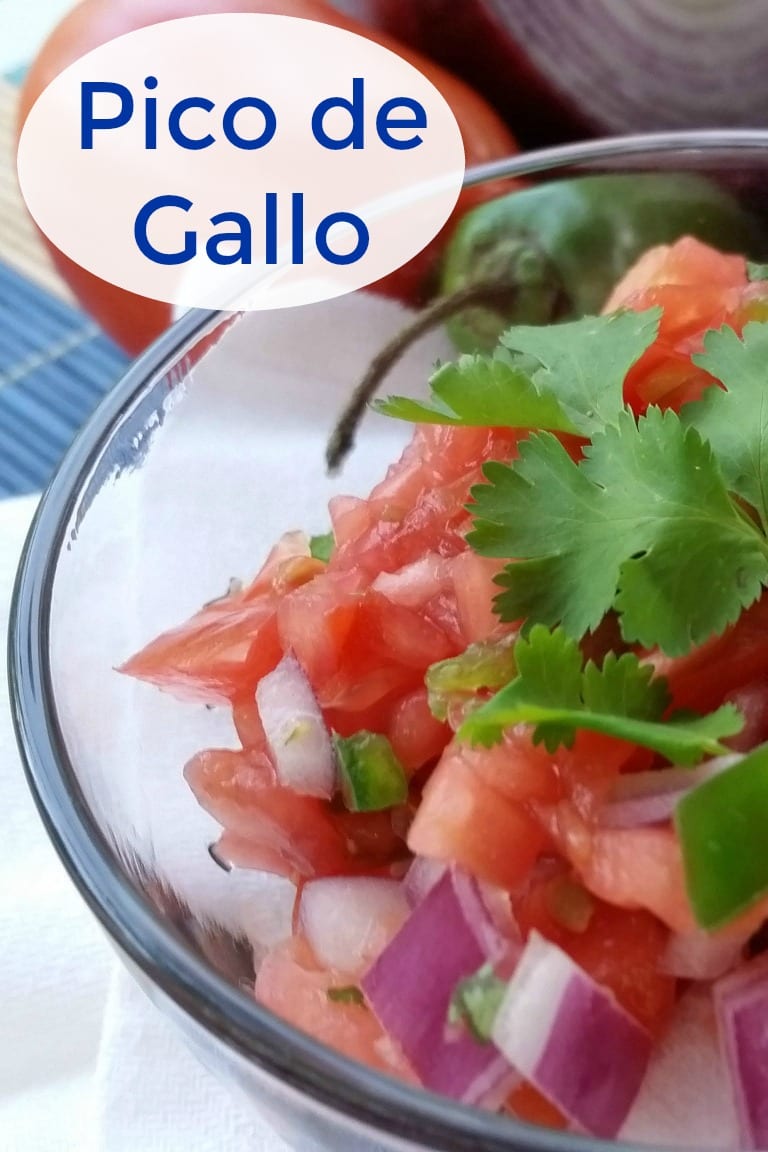 Mexican Pico de Gallo Recipe
Ingredients
8 medium Tomatoes, diced
1 medium Red Onion, diced
1 Jalapeno, seeded and minced
4 cloves Garlic, minced
1 bunch Cilantro, minced
1 t Ground Cumin
3 T Lime Juice
Salt to taste
Supplies
Chef Knife
Non-reactive Bowl (glass, stainless steel, ceramic…)
Tongs
Instructions
1) Add all ingredients to a non-reactive bowl and gently toss together with tongs.
2) Taste and add salt, if needed.
3) Serve immediately or refrigerate for a few hours, so that the flavors will intensify.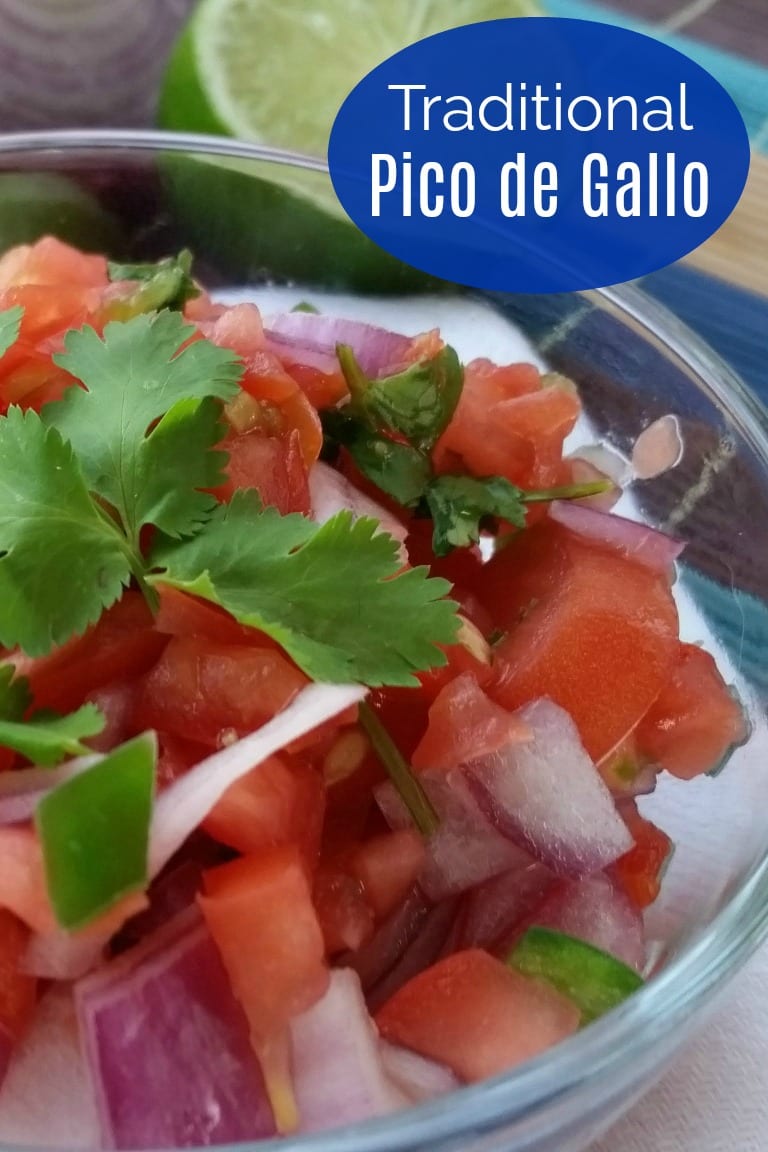 Following are some of my other delicious salsa recipes:
Take a look at the rest of my vegetarian recipes, so you can have even more delicious fun in the kitchen!