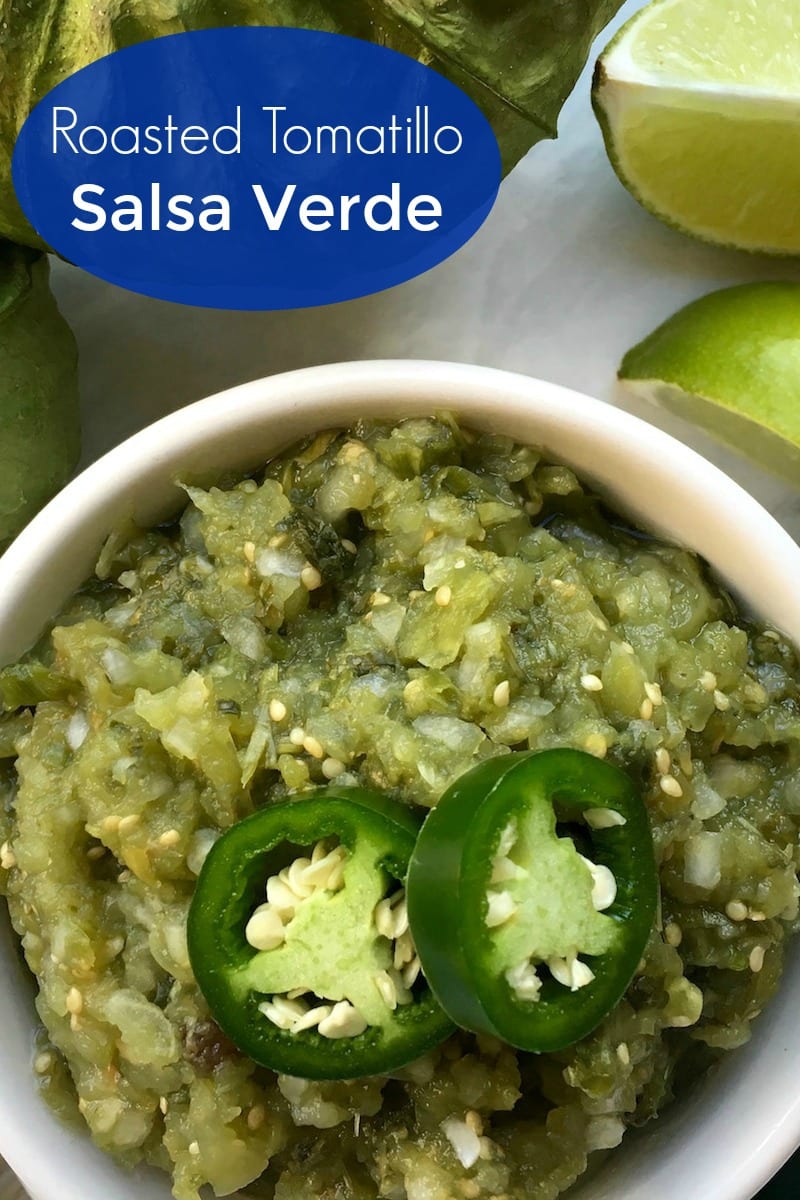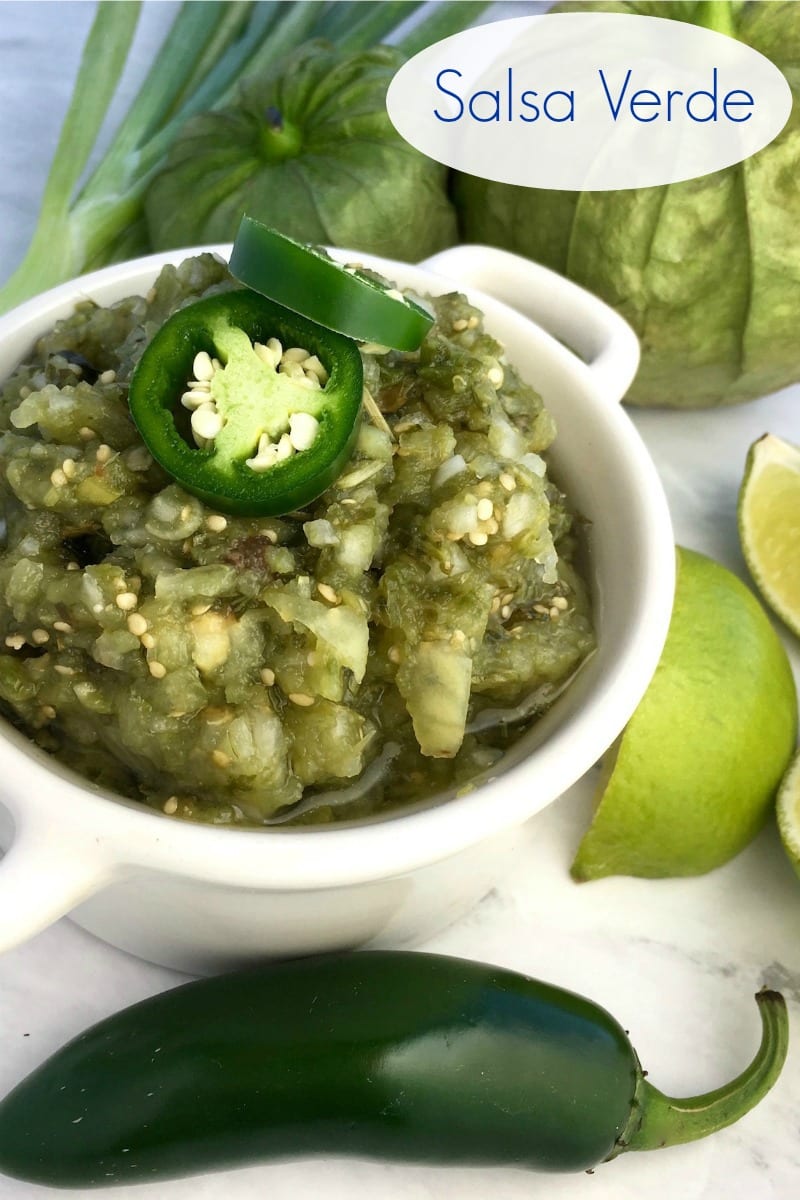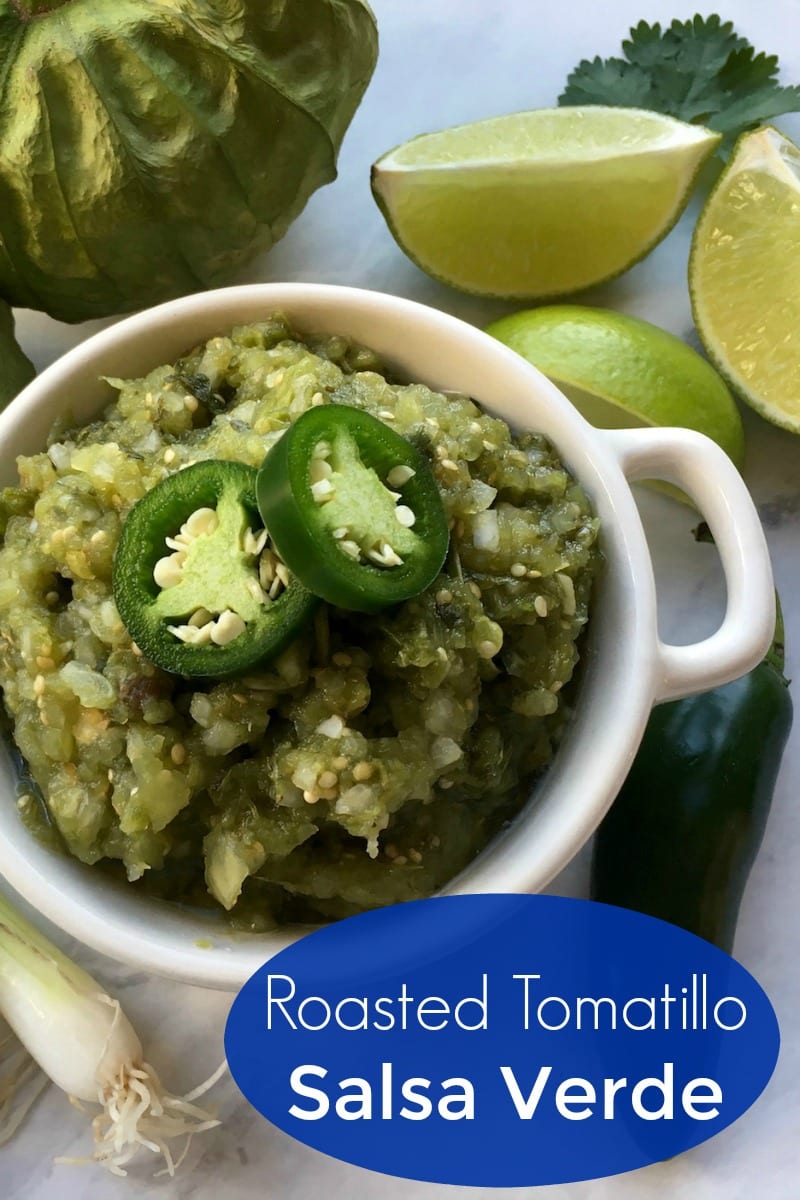 Jalapeno Green Salsa
Simple Spicy Mexican Dip
When you want to enjoy the traditional flavors of Mexico, make a batch of my spicy jalapeno roasted tomatillo salsa verde.
Tomatillos are not tomatoes, but they do look similar after their husk is removed. They are green when they are ripe instead of red.
In my area they are just labeled as tomatillos at the grocery store or farmer's market, but I am told that they are also known as a Mexican husk tomato.
You can use this salsa verde (green salsa) like you would a regular tomato salsa.
It has a wonderful earthy flavor from the roasted vegetables and a spicy kick from the jalapeno peppers.
Serve it with chips or use it to top a taco, burrito, enchiladas or nachos.
If you have a bounty of tomatillos and jalapenos, you can double or triple the recipe.
Any leftovers can be stored in the refrigerator for a few days or in the freezer for a longer time.
Enjoy!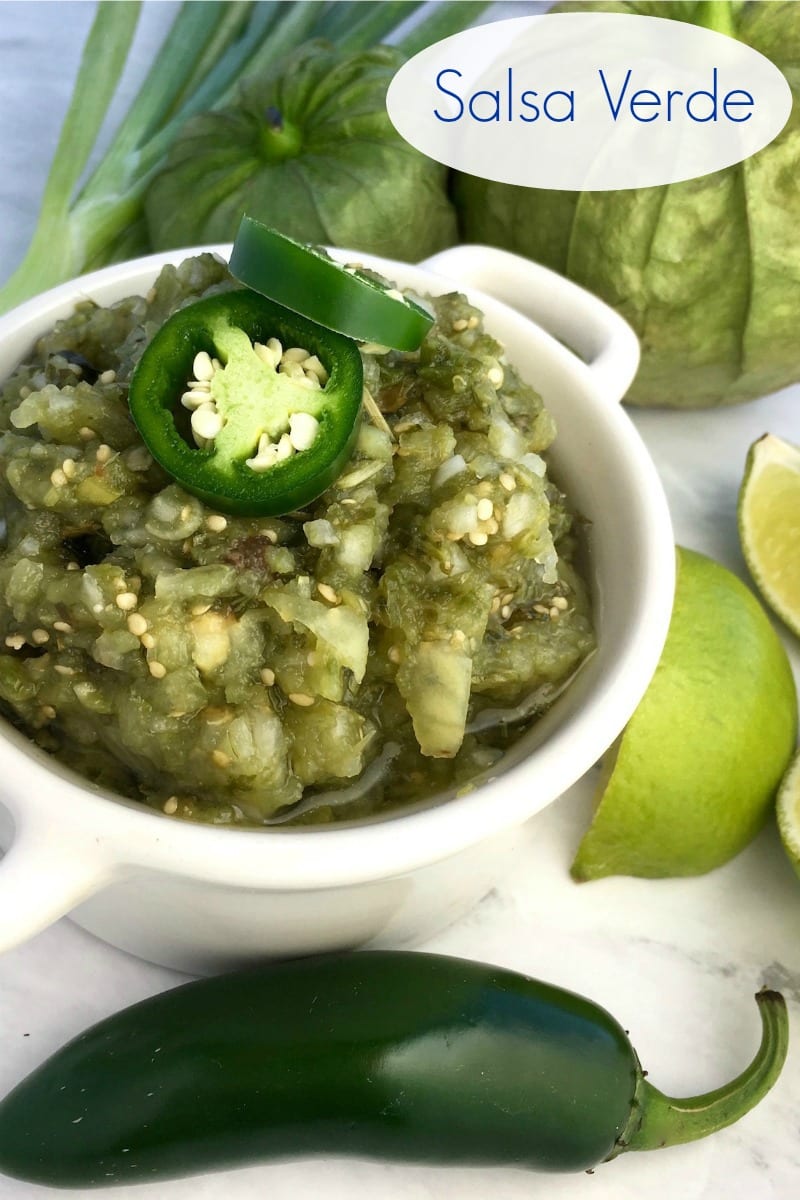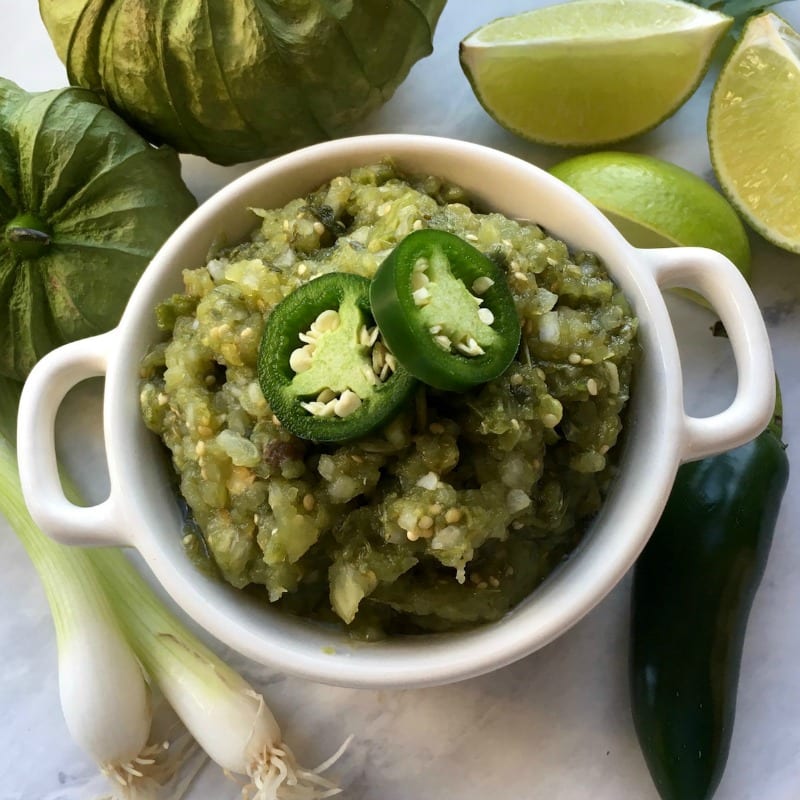 Roasted Tomatillo Salsa Verde Recipe
Prep time- 20 minutes
Cook time- 15-20 minutes
Serves- 4-6
Ingredients
1 lb. Tomatillos, husked and halved
4 cloves Garlic, peeled
3 Jalapenos
2 T Extra Virgin Olive Oil
¼ cup Lime Juice
3 Green Onions, chopped
¼ cup Cilantro
2 t Ground Cumin
Salt to taste
Supplies
Baking Sheet
Parchment Paper
Chef Knife
Food Processor
Instructions
1) Preheat oven to 400° and line a baking sheet with parchment paper.
2) Place tomatillo halves, garlic cloves and whole jalapenos on parchment paper lined baking sheet in a single layer and drizzle with olive oil.
3) Roast for 15-20 minutes until tender. Remove from oven and let cool for 5 or more minutes.
4) Cut cooled jalapeno peppers in half and scoop out the seeds. Then, add roasted tomatillos, garlic and jalapenos to food processor.
5) Add lime juice, green onions, cilantro and cumin to the food processor. Pulse briefly until well combined, but still chunky. Add salt, if desired.
6) Serve immediately or store in the refrigerator or freezer to use later.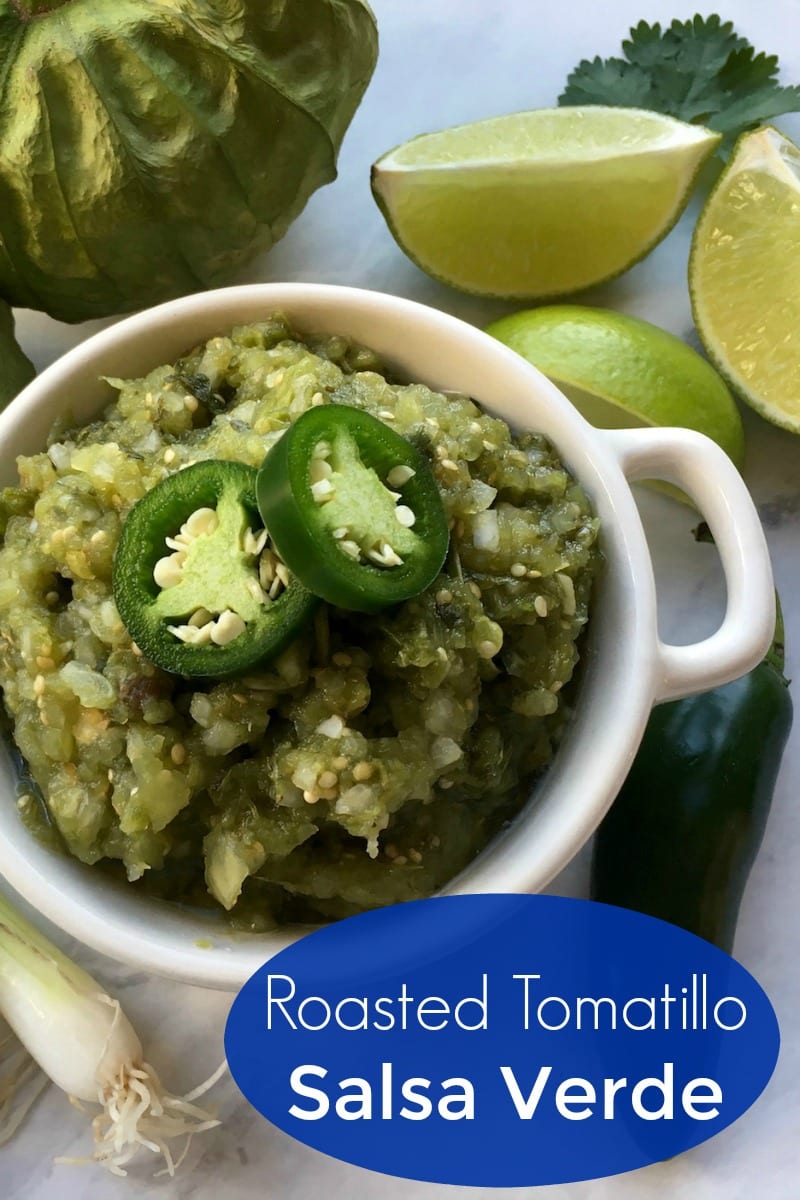 More from Mama Likes To Cook
Check out my dessert recipes, when you want some sweet inspiration.
Following are some of my other salsa recipes:
Then take a look at the rest of my vegetarian recipes, so you can have even more delicious fun in the kitchen!